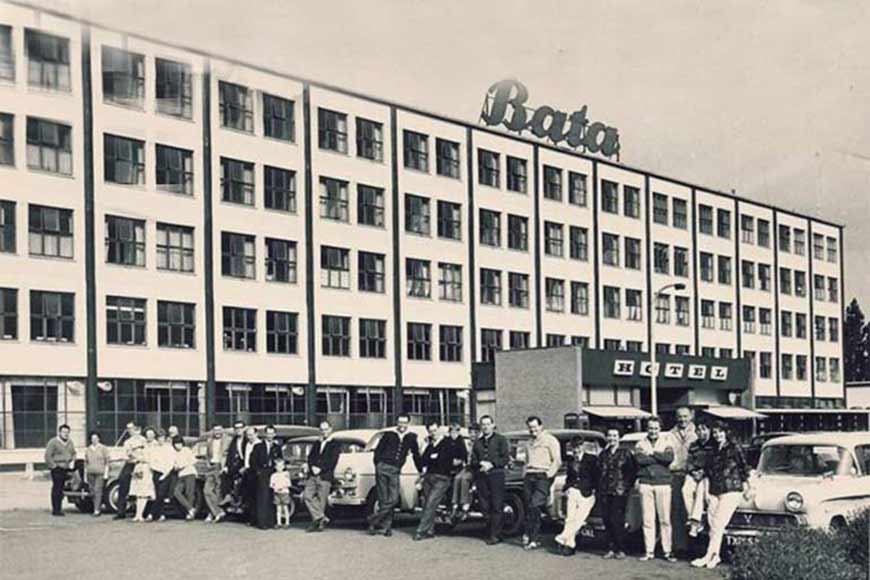 From 'Pujoy chai notun juto' to 'Muskurahat jo pairon par chhaa jaaye' and 'Surprisingly Bata', Bata has kept comfort and affordability at the centre of its message and featured a family set up. Surprisingly, Bata has always hit the right note with every product launch and now the 130-year-old international brand has become a household name in different countries, including India.
Bata Corporation was established on August 24, 1894 in the Moravian town of Zlín, Austria-Hungary (today in the Czech Republic), by Tomáš Baťa, his brother Antonín and his sister Anna, whose family had been cobblers for generations. In a bid to overcome his financial difficulties, Thomas had this ingenious idea to sew shoes from canvas instead of leather. He was an industrious, brilliant craftsman who designed and sewed each pair with utmost care and love. The simple, lightweight, durable and affordable footwear he made became an instant hit among the locals and his company began to grow. By 1909, Bat'a expanded his company and started exporting shoes to other European countries.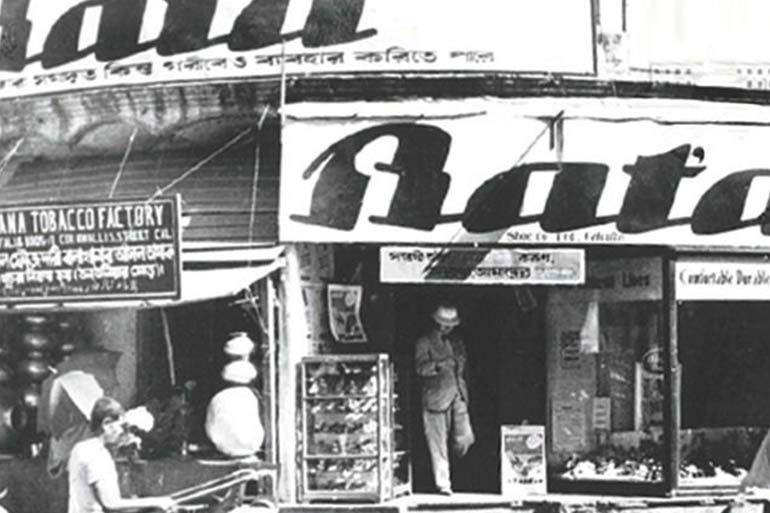 Bat'a succeeded in becoming one of Europe's leading shoe manufacturers in just a few decades due to smart entrepreneurship, mechanization and competitive pricing. Since its inception, Bata offered an extensive collection of shoes, sandals and accessories while maintaining the quality of the product. However, in 1895, Tomáš' brother Antonín left the company when he got a lucrative job offer and Anna left after she married. Tomáš' was in a fix – he had to decide whether to continue the business or shut it down. He was determined to continue.
Bat'a received a lot of propulsion during World War I, when the entire region in which Bata operations were setup became the focus of war and there was a huge increase in demand for military boots and related items. Bata seized this opportunity and became the biggest supplier of shoes to military and rose to fame. The World War's legacy of debt, protectionism and crippling reparations set the stage for a global economic disaster. Two years later, when there was a massive slump in the global market following an acute economic depression, Bat'a made another crucial decision of decreasing costs of production and wage, and thereby providing shoes in the market at rock bottom prices.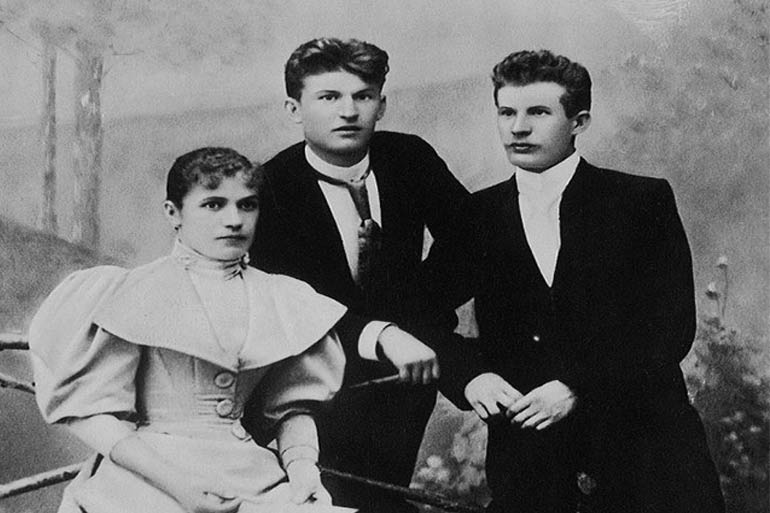 Tomáš Baťa with his brother Antonín and his sister Anna
This whole function turned the table in Bat'a's favour, and within the next couple of years, Bata became one of the most popular brands and spread its wings worldwide. In fact, between 1926 and 1928, the employee strength in the company increased by a whooping 35 per cent and Bat'a emerged as the fourth richest man in Czechoslovakia. However, on July 12, 1932, he died in a freak accident when his private plane crashed near his own factory complex. After his demise, his son took over and the company's management.
In the 1920s, Bat'a visited Kolkata and was taken aback to see the majority of people walking barefoot on the streets. He saw an opportunity to expand his business venture in India and from 1925, he started exporting good quality durable shoes at an affordable price to India. He was keen to penetrate the virgin market further and decided to set up his company in India and manufacture shoes from local raw material for the local people.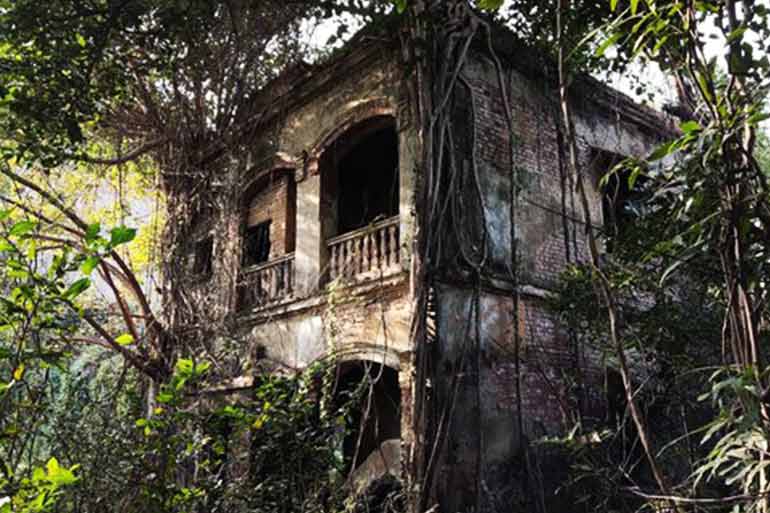 Konnagar Bata factory now
The Czech footwear brand set up its first manufacturing unit in India in Konnagar along the Hooghly River in 1932. The factory was set up on a rented property that belonged to Anderson Company that owned the property which was the site of Hatirkul Oil Mill. However, the Great Depression of 1929 came as a huge blow for Anderson. Unable to recover from the financial loss, Anderson Company abandoned operations. Bat'a rented the property to set up the factory. A motley group of 14 hirelings from then Czechoslovakia were sent to India to initiate operations in the derelict oil mill compound on the riverbank. Five years later, Bata Shoe Company Private Limited moved to Batanagar, a neighbourhood in Maheshtala in the present-day South 24 Parganas district.

A year later, the first Bata Plimsole shoe, made from locally sourced leather, emerged from the Konnagar workshop branded with a 'Made in India' tag. With impeccable quality and a lower price point than the imported Japanese shoes that monopolized the Indian footwear market at that time, these shoes became popular in no time and within two years of setting up the factory, Bata's business flourished and the sales graph showed a vertical rise. The products gained immense popularity and there was a time towards the end of 1934 when more than 300 local people were employed at Bata factory in Konnagar.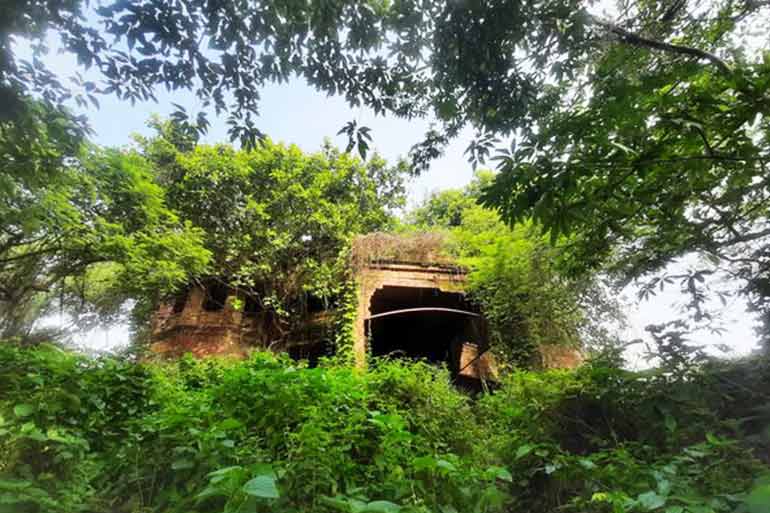 Old Banglow
In the initial years, the company had to think of innovative ways to transform the age-old habit of Indians who were used to walking barefoot and were reluctant to try out any footwear like sandals or shoes. The company adopted and implemented an innovative marketing strategy to appeal to the masses. In November 1938, Bata published an advertisement in 'Batanagar News' which had a tagline that read: "Beware of Tetanus, even a small injury could be dangerous – so wear a shoe." Bata has always emphasized on focusing on utility at their core. Although elements like trendy and fashionable were also incorporated in the advertisements gradually, the functional factor has always been its USP.
As business expanded, it became necessary to look for a sprawling area as the oil mill compound at Konnagar could not fulfill the requirements. Finally in 1934, Bata Company bought a large tract of marshy fallow land in the Nungi area, located on the west side of Ganga River from the Port Commission. The foundation stone of Batanagar was laid on October 28, 1934. Operations were finally closed at Konnagar in August 1936 and the entire factory and its staff shifted to the new state-of-the-art production unit at Batanagar.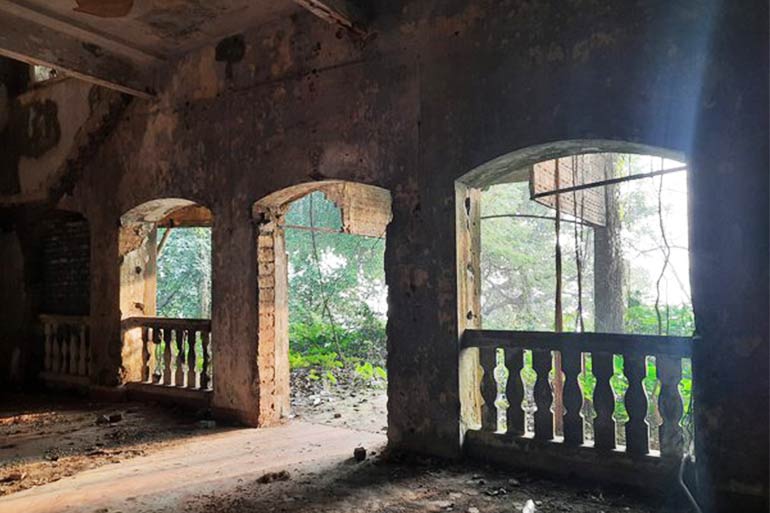 Bata's global journey has been phenomenally successful and old timers of Konnagar still feel proud to be a part of this trip. The company opened its first retail outlet in Konnagar in 1933 and the busy crossing where it stood is still known as Konnagar Bata more. Locals proudly recount how Mr Bat'a chose this once-quiet little hamlet on the banks of River Ganga as a favourable spot for setting up his first factory, the first one in this country. Bata's glorious expedition continues. The company opened its first retail outlet in Konnagar in 1933 and the busy crossing where it stood and is still known as Konnagar Bata more.
Image Courtesy : Deborshi Maitra, Rudranil Chatterjee, Arunava Sanyal