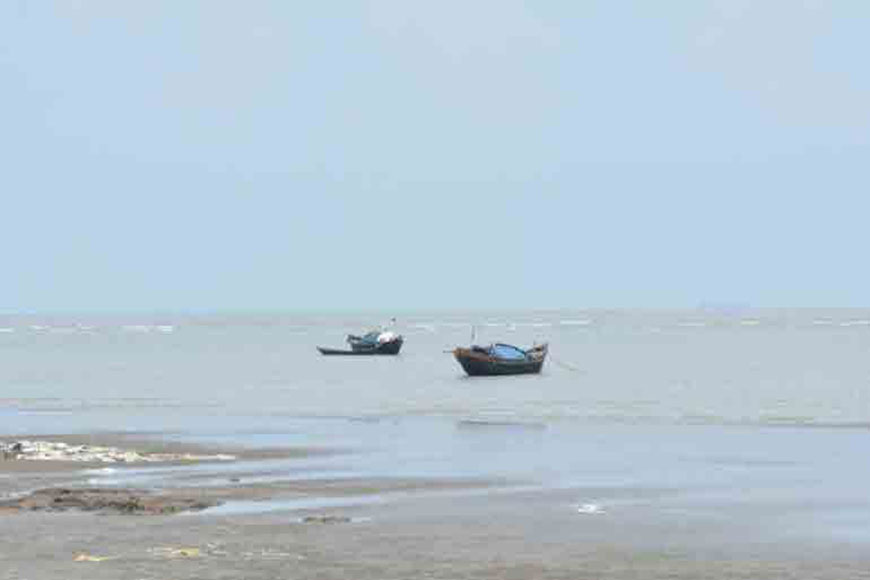 We probably use the words 'virgin beach' too loosely. But when you visit Bankiput sea beach in Purba Medinipur district, you will know exactly what the phrase means. Chances are, you haven't even heard of it, but Bankiput is very near Junput, which we have written about in an earlier article.
Owing to its relative anonymity, Bankiput is practically an unexplored beach, surrounded by dense casuarina forests. If you wish to drive, then take the NH4 from Kolkata, cross Mecheda, Digha, and Kanthi, and you will reach Bankiput. The distance from Kanthi is a little over 16 km.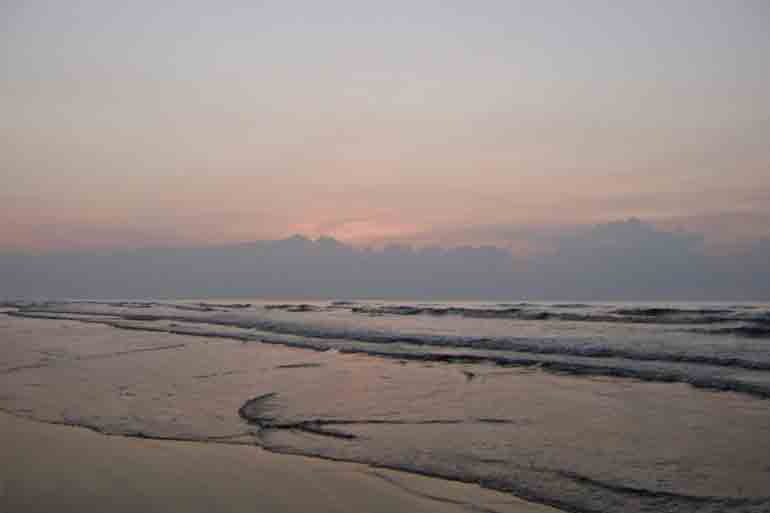 The silence of the beach will offer you the peace that you have been looking for. Your only companion would probably be the red crabs. The madding crowd or the noise of speeding cars will not disrupt your peace in this part of the world. The crashing waves will kiss your feet. The chirping of birds and the sight of ships and boats sailing along the horizon will make you feel you are on a secluded island, far away from the real world. The panoramic view of the sunrise and sunset is a magical experience in itself. It is, perhaps, the best private beach on the Bay of Bengal.
But you should know that Bankiput being situated on an estuary, the sea is not always on the beach, as it were. During high tide, the water level comes close to the beach. Otherwise, it's more of a muddy sand flat, with the sea retreating quite a distance away. But the beautiful surroundings and the silence of the dense forest more than make up for it. Besides, those who have been to Bankiput have reported that plenty of fish float around the estuarine waters, so much so that you can actually catch them with your towels! Not a common experience for too many of us, we can bet.

Do not miss the 96 foot-tall lighthouse in Dariapur. Climb up to witness the mesmerizing sight of the secluded beach and the waters for miles around. It is open to visitors from 3.00 pm every day. The panoramic view of the landscape from the top of the lighthouse will remain as an unforgettable memory.
You can also pay a visit to the Kapalkundala temple, which inspired Bankimchandra Chattopadhyay's iconic novel of the same name. The Deshapran Fishing Harbour at Petuaghat is a picturesque fishing harbour near Bankiput beach. Here, you can enjoy the confluence of a river and sea. The Rasalpur River meets the Bay of Bengal and the meeting point looks like a painting on canvas.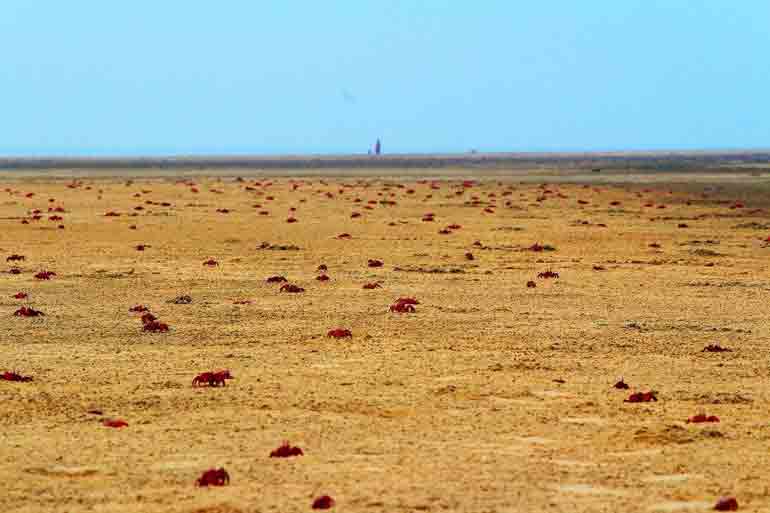 The only place to stay is a local hotel, with pickup arrangements from Kanthi station, but for those looking for a comfortable stay, Digha is where you should base yourself. Bankiput is about 50 km from Digha, and the drive takes just about 1.5 hours. You can easily drive there in the morning, spend the day, and come back by evening. So check in at the very comfortable Dighali Tourism Property run by the West Bengal Tourism Development Corporation, and plan your day trip to Bankiput. For details, contact
West Bengal Tourism Development Corporation Ltd
DG Block, Sector-II, Salt Lake
Kolkata 700091
Phone: (033) 2358 5189, Fax: 2359 8292
Email: visitwestbengal@yahoo.co.in, mdwbtdc@gmail.com, dgmrwbtdc@gmail.com