Bengali techie makes it to Stanford's list of world's best scientists thrice - GetBengal story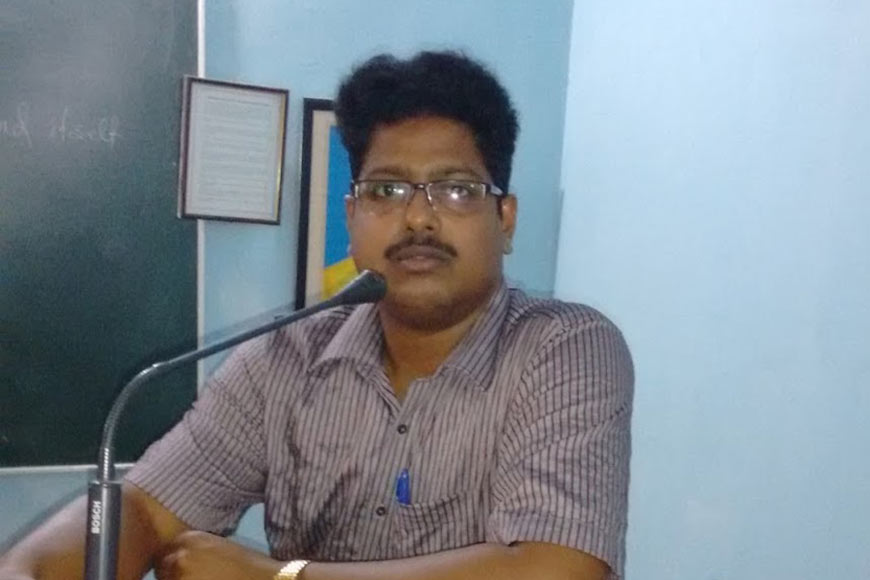 Professor Chinmay Chakraborty
Kharagpur IIT alumni and researcher/ Professor Chinmay Chakraborty, a native of Sabang, a remote village in the Kharagpur subdivision of West Midnapore district, has made it to Stanford University's list of world's best scientists. He has made it to the list and bagged the title of excellence for three years in a row. This is a great achievement since Stanford University is a premier institution in the US and is ranked 3rd in the 2024 edition of Best Colleges in National Universities. He has made the country proud by his achievements and he is an inspiration for many aspiring scientists from small towns, to follow their dreams to attain success in life.
Stanford University publishes a list of the world's greatest scientists based on their work and research annually. On October 4 this year, the university published this year's current list and lo behold! The former IIT Kharagpur alumni scored a hat trick and after 2021 and 2022, Chakraborty was again named on top 2% 'Scientists of the World', in the current list (2023). He aced this feat thrice in consecutive years. Professor Chakraborty is currently teaching at Birla Institute of Technology (BIT), Mesra near Ranchi in Jharkhand.
Chakraborty had a humble beginning. A native of Panithor village in Sabang, he was an exceptionally bright child who passed his secondary examination in 1999 and higher secondary examination in 2001, both from Karkai Vivekananda Vidyapeeth, Pingla, with flying colours. His next port of call was West Bengal University of Technology (previously Maulana Abul Kalam Azad University of Technology aka MAKAUT). He graduated as engineer, specializing in electronics and communication. He followed this with research in telecommunication engineering from IIT and post-doctorate in biomedical engineering from Federal University of Peon, Brazil. Earlier this year, he went to Europe on a fellowship for research.
Professor Chakraborty, now in his early 40s, has been researching advanced technologies on rural health systems for a long time. His main research interests include the Internet of Medical Things (IoMT), ML, Communication and Computing, Telemedicine, m-Health/e-health, and Medical Imaging. Dr. Chakraborty has published 200+ articles in peer reviewed international journals, conferences, book chapters, 25+ books, 4+ patents, and 20+ special issues in the field (Google h-index 40 / i10-index 105, Scopus h-index 32, ISI-WoS h-index 26).
A prolific writer, Chakraborty serves as an editorial board member in different Journals and conferences. He is also the Associate Editor of Institute of Electrical and Electronics Engineers' Journal of Biomedical and Health Informatics (IEEE-JBHI), Indonesian Journal of Electrical Engineering and Computer Science, Journal of Biomedical and Biological Sciences, Human-centric Computing and Information Sciences (HCIS), Springer Journal of Biomedical and Health Informatics, Journal of Intelligent and Fuzzy Systems of End-user Computing and Development and International Journal of Strategic Engineering. He is also the lead guest editor of a number of journals including Bentham Science -Current Medical Imaging, Elsevier-Healthcare Informatics, Inderscience- International Journal of Nanotechnology (IJNT) etc. Dr. Chakraborty has co-edited several books on IoMT, Healthcare technology, and Sensor Data Analytics with well-known niche publishers like Elsevier, CRC Press, IET, Pan Stanford, IGI Global, and Springer. He has served as Publicity Chair member at renowned global conferences, including IEEE Health.com, IEEE SP-DLT. He is a member of Association of Computing Machinery (ACM) and a senior member of Institute of Electrical and Electronics Engineers.

Dr. Chakraborty was the main speaker in a workshop organized by the Green University of Bangladesh in August this year. Besides, he is involved in various research projects with Louisiana State University, The University of South Florida America, IIT Kharagpur and IISER, Kolkata. The National Academy of Engineering (Government of India) has honored him with the 'Prominent Young Researcher' Award in June this year. Dr. Chakraborty has several prestigious awards under his belt including Best Session Runner-up Award, Young Research Excellence Award, Global Peer Review Award, Young Faculty Award, Outstanding Researcher Award, Outstanding Paper in the 2022 Emerald Literati Awards. He is also the recipient of Marie Skłodowska-Curie Actions, Europe Fellowship etc. He was nominated a "Prominent Young Researcher" at Horizon, 2023. He was part of the National Frontiers of Engineering Symposium, National Academy of Engineering (INAE),
Chakraborty topped at the National Frontiers of Engineering Symposium, Indian National Academy of Engineering (INAE), Science and Engineering Research Board (SERB), Government of India. On June, he aced among 500 authors at BIT Mesra in SCIVAL- ELSEVIER (web-based analytics solution) published by SCOPUS.COM, 2023, and his pioneering work in the field of "Artificial Intelligence and Image Processing," fetched him the honour of being one of the top 2% of scientists in the world in three consecutive years in a row.
Environmental changes and poor nutritional habits are affecting people's health adversely. The healthcare system encounters significant challenges, including data insufficiency, threats, errors, and delays. To address these issues and advance medical care, Chakraborty is working to secure healthcare prediction method, prioritizing patient privacy and data transmission efficiency. Regardless of whether it is implemented in rural or urban areas, tele-health programmes share common objectives: to prevent hospitalizations, decrease re-admissions, enhance patient care and clinician workflow, and empower patients to manage their own diseases, among other benefits. Thanks to researchers like Dr Chakraborty, the healthcare industry is experiencing a boom in tele-health and remote patient monitoring (RPM) programmes in recent years. With this shift, the disparity in access (both tele-health and general healthcare) between rural and urban communities became even clearer. The boy from Sabang always dreamt of doing something for his people and now he has found his goal. He is working tirelessly to ensure access to health care to people, regardless of their geographic location.