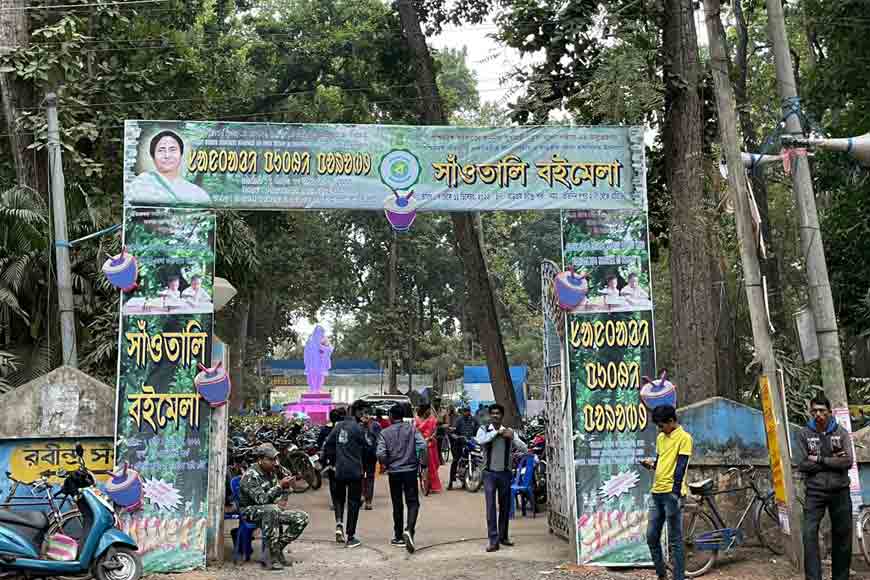 When in the heart of tribal Bengal, one suddenly encounters a Santhali Book Fair in full swing with crowds thronging the book stalls to buy Santhali books and calendars, you realise how efficiently a dying language has been revived and is now being made popular. West Bengal's first-ever five-day Santhali Book Fair was recently held at Jhargram between December 7-11, not just the first of its kind but a successful one, almost taking a cue from the world-famous Kolkata Book Fair. Held at Rabindra Park, the fair attracted scholars, readers, and writers from different tribal districts of West Bengal along with the common man, who showed great interest in the fair.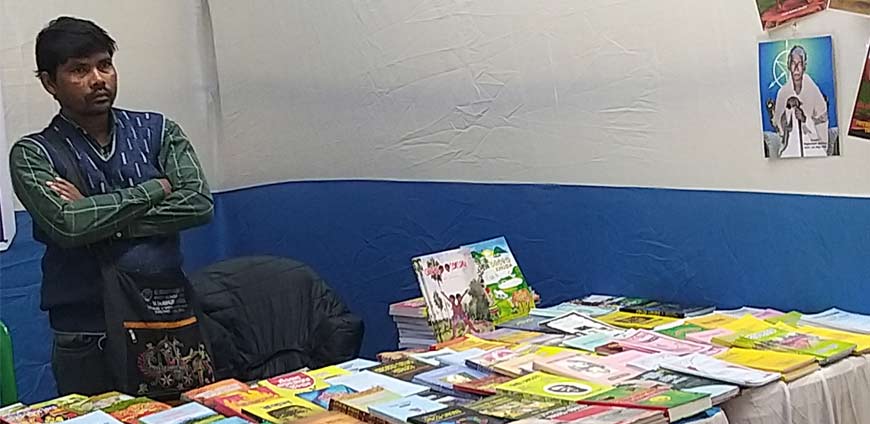 Tribals manning stores at book fair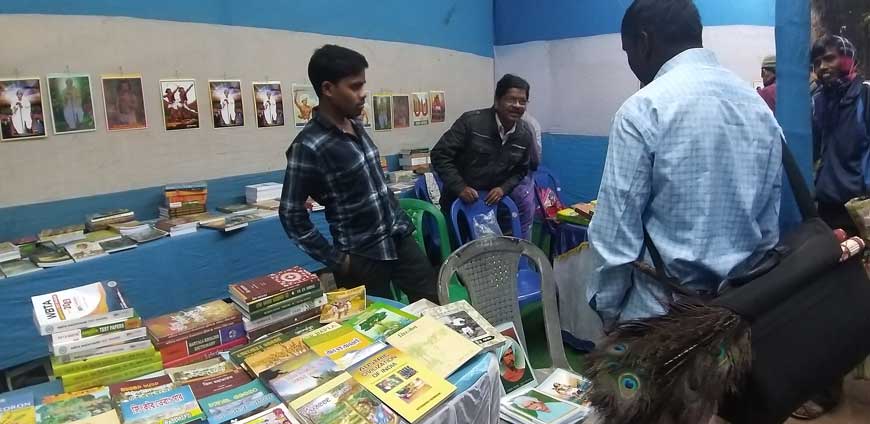 Crowds at the book stores
Sonamoni Soren, who had come with her family from neighbouring Jharkhand just for the book fair, said: "We are very excited that such a book fair with so many stalls is being held. We have never seen so many books in Santhali and Alchiki languages as well as in English and Bengali based on the life, struggles, and history of the tribals of India under one roof." Sonamoni's son Khagen who is a college student also was happy to meet some researchers of the language and listen to lectures and poetry readings that happened as part of the fair every evening on stage. Many authors and poets translated even Rabindranath Tagore's poems into various tribal languages and recited them.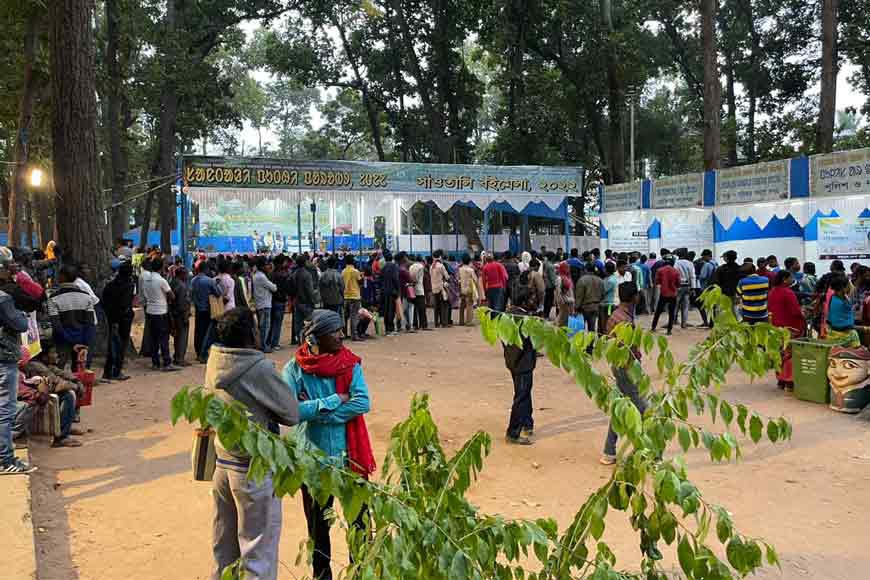 Crowded Fair Grounds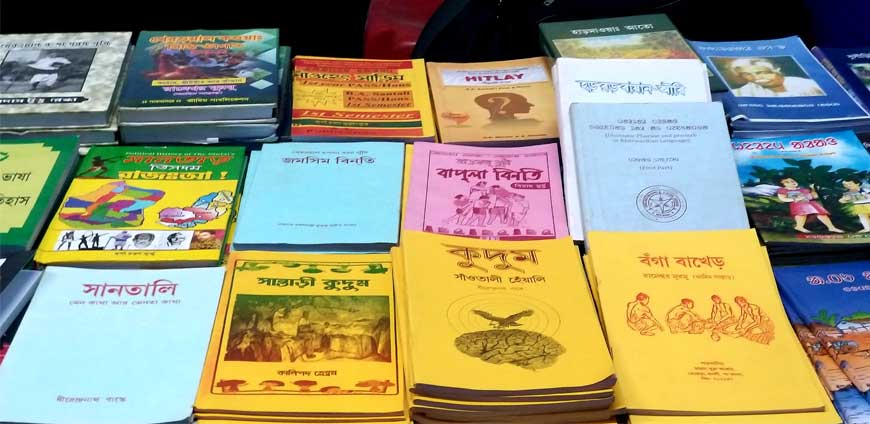 Books in Santhali language

There was a long queue of tribals who had come to collect their Caste Certificates from one stall. There were around 25 book stalls with a variety of books and calendars. The calendars depicted the lives of the tribal people, including their livelihoods and the dates were written in the Santhali language. Out of the books, some precious ones sold out like hotcakes, including the special English to Santhali and Bengali dictionaries. There were books on the historical significance of the tribes of India, along with how their language went through a metamorphic change over the years. Geeta Hembram who was manning one of the stalls said: "The footfall is good and the sale is quite high, a lot of people are showing interest, especially the young college students from Jhargram, Purulia, and even neighbouring Jharkhand."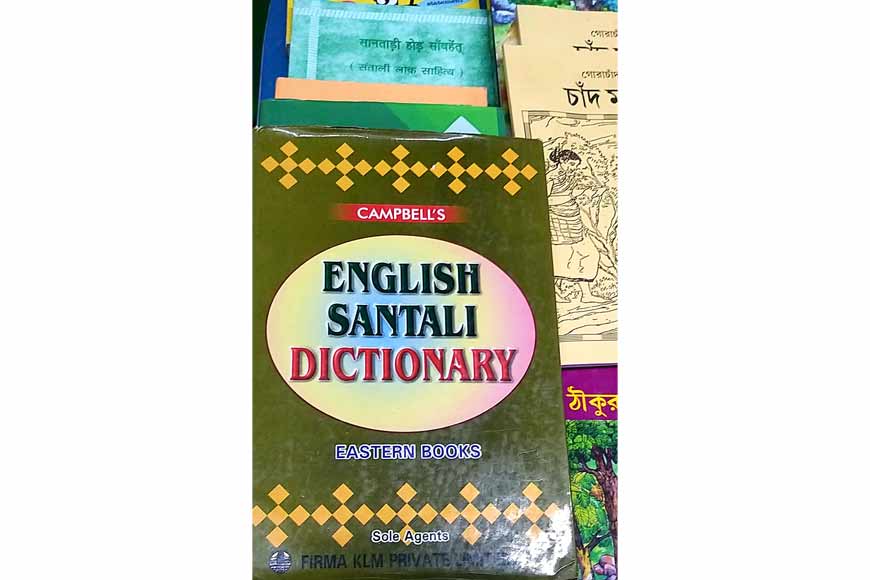 English Santhali Dictionary
Poetry sessions at the Fair in different Tribal languages
Though there was a food court selling Tribal Food, unlike the Kolkata Book Fair where people are seen thronging food stalls more than book stalls, there were a group of serious readers browsing through the books. On stage were well-known Santhali poets reciting poetry with a big crowd listening with rapt attention. Other stalls set up were those of Self Help groups run by the tribals, who sold bags, baskets made from grass, sandalwood incense sticks, and homemade boris along with Santhali dresses handwoven by the tribals themselves. Each day there was a cultural programme too, that showcased tribal culture, dance, and music.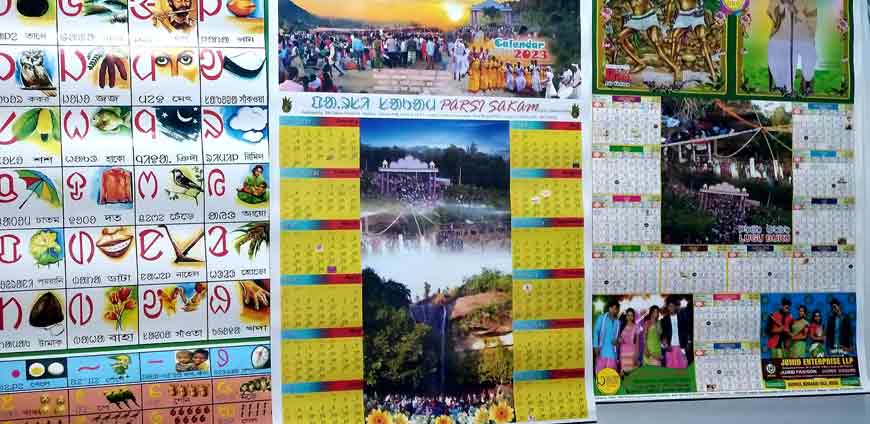 Santhali Calendar on sale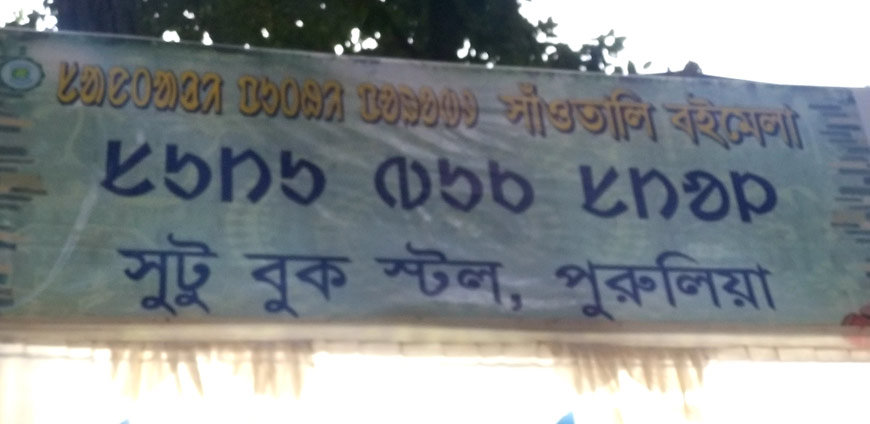 Santhali Book Stall
After coming to power in 2011, Hon'ble Chief Minister Mamata Banerjee gave a special thrust on Jangalmahal to uplift the tribal community in every sense of the term. She issued caste certificates and held fairs across the state to give an instant market to products made by tribals. To showcase the folk culture of the tribal people, musical instruments had been given to them and regular programmes were held at different fairs. Other than the tri-lingual dictionary in Santhali, English, and Bengali published by the Backward Classes Welfare Department, the Alchiki script was also given recognition by the State Government as one of the official languages. And now this Santhali Book Fair surely is a bigger leap in that direction of tribal development.