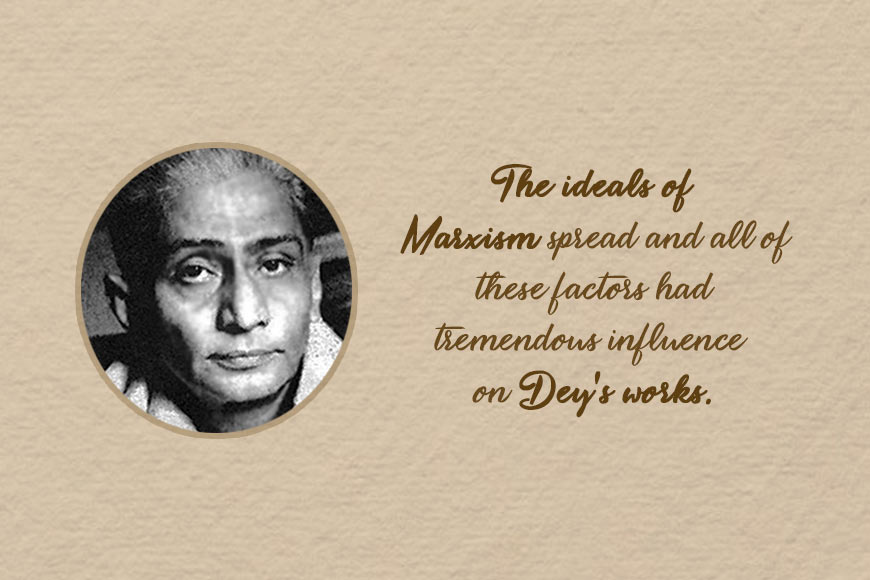 Rabindranath Tagore reigned supreme in the sphere of Bengali poetry. But in the 1920s, a group of new poets consciously distanced themselves from the Tagorean brand of mystic spiritualism and idealized romanticism, seeking to find a new poetic language to reflect their existential angst in a society fast moving towards urbanization.
Gradually in the post-Tagore era, poetry took a crucial turn. In a larger context, post-Tagore, Bengali poetry followed mainly two trends — non-Tagorean and anti-Tagorean. A large number of magazines and journals were published and they all had one important aim-- to start a literary movement and establish modernism in literature. Some succeeded and some didn't but there was one magazine which swayed Bengal by embracing originality. To voice against the bourgeois society, Kallol magazine was established in 1923. History now marks it as one of the first conscious literary movements of Bengal.
Buddhadev Bose, Jibanananda Das, Amiya Chakravarty, Sudhindranath Dutta, Bishnu Dey et al were the emerging poets of the Kallol era. Bishnu Dey (July 18, 1909 – December 3, 1982) was a prominent and revered poet of the Kallol era. He was also a prose writer, translator, academic and art critic in the era of modernism and post-modernism. Born into a middle-class family in Calcutta, Dey's formal education started at Mitra Institution and from there he went to Sanskrit Collegiate School. After matriculating in 1927, he went on to do his IA from Bangabashi College. He completed his BA (Honours) in English from St. Paul's Cathedral Mission College, Calcutta and MA from the University of Calcutta.
After this he started his teaching career and took up a lecturer's job at Ripon College in 1935 and subsequently taught English literature at Presidency College (1944–1947) , Maulana Azad College (1947–1969) and at Krishnagar College in Nadia district.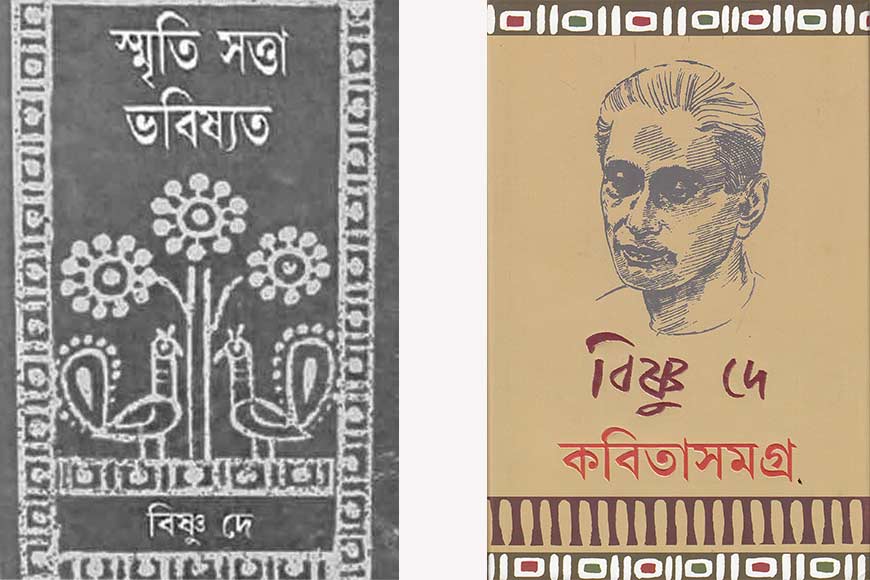 Two of his works
During this time, the modernizing trend of Bengali poetry gathered momentum in and continued through the whole of the 1940s, with World War II and rise of fascism in the global context and famine, unemployment, refugee problems and the Partition in the local context. The ideals of Marxism spread and all these factors had tremendous influence on Dey's works. He was an active member of the Progressive Writers' Association and like his contemporaries, believed that poetry was a tool that could be used for transforming society.
Dey was a prolific writer and poet and was contributing regularly to different journals and magazines of the time. During this time, poet Buddhadev Bose started editing and publishing the poetry quarterly, Kavita, the first magazine in India devoted only to the cause of modern Bengali poetry. Its first issue was published in 1935. Kavita was a poetry magazine styled after the Poetry published by Harriet Monroe from Chicago. This quarterly was instrumental in shaping the future course of Bengali modern poetry. The "intermingling of the foreign and the native" in his poetic vocabulary was Dey's way of coming to terms with a diasporic consciousness.
Dey's vast knowledge about modern and antique art, music and written word added a unique flavour to his writings. People often refer to him as the first atheist poet of modern poetry who was highly influenced by ideologies and philosophies of Marxism. His works revealed the solitary struggle of a poet, human dignity, uprooted identity and a lot more. He is known for the musical quality of his poems and his way of beautifying the stories in his poems. Dey was considered far too advanced for his time as most of the poems he wrote drew influence from western classics. His writing style was inspired a lot by author TS Eliot, and he wrote poems with very sophisticated imageries.
Dey's notable works include Urvashi O Artemis (1932), Chora Bali (1938), Purba Lekh (1940), Sandiper Char (1947), Annishta (1950), Naam Rekhechi Komal Gandhar (1950) The Paintings of Rabindranath Tagore (1958), India and Modern Art (1959). Art of Jamini Roy (1988). His autobiography Chhadano Ei Jiban (This Scattered Life) will enable one to have a deep understanding about the poet. His abstract imageries and cultural instances often led readers to believe that his poetry was beyond the comprehension of the ordinary. Perhaps, he was too ahead of his times. Dey's most important poetry collection Smriti Satta Bhabishyat (Memory, being, the Future) (1955–61) made him bag the Sahitya Akademi Award in Bengali in 1965 and Jnanpith Award, in 1971.
The poet was deeply associated with Soviet Friendship Association, Calcutta Group Centre, Indian People's Theatre Association (IPTA), Pragati Lekhak Shilpi Sangha. His close association with Jamini Roy inspired him to write on art criticism which includes Art of Jamini Roy, The Paintings of Rabindranath Tagore (1958), and India and Modern Art (1959). De was also a recipient of National Literature Academy Award (1966), Nehru Memorial award (1967) and the Rashtriya Jnanpith Award and Soviet Land award.