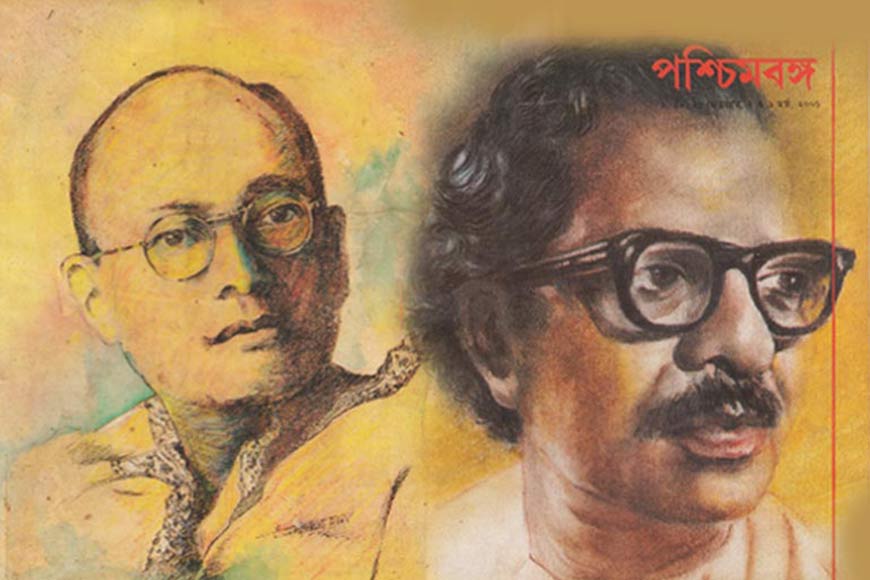 The Bengal Store has long established itself as a primary source for some of Bengal's most unique offerings, be it cultural, culinary, or decorative. However, we have not really told you about our literary range, our treasure trove of rare as well as current books that capture the essence of Bengal in so very many ways. Without delay, therefore, we would encourage you to check out our Books and Rare Publications section. To help you on your way, here are some of the highlights of our collection:
Art o Ahitagni
By Jamini Kanta Sen, B.L.
Published in the Bengali year 1328 (corresponding to 1921), this century-old book is a rare find. A comparative study of the finest traditions of Asian and European art, the book also discusses the role of imagination and emotion in poetry and art.
Abanindranath Tagore and the Art of His Times
Ed. Jaya Appasamy
Published in 1968, this marvellous compilation features a history of the evolution of Bengal art, with anecdotes about such luminaries as Abanindranath himself, Nandalal Bose, Benode Behari Mukherjee, and Ramkinkar Baij. What's more, you will also find illustrations of the works of these artists, as well as many of their associations with folk art.
RABINDRANATH TAGORE: A Centenary Volume (1861-1961)
Published by the Sahitya Akademi, this is a collection of reminiscences by a veritable who's who of famous people associated with Tagore. With an introduction by no less an eminence than Jawaharlal Nehru, the book features accounts of Tagore's very personal associations with the likes of Indira Devi Chaudhurani, Victoria Ocampo, and Rathindranath Tagore.
DURGA, the Making of Becoming
Ed. Partha Dasgupta
Long hailed as the preeminent festival of Bengal, Durga Puja is the gift that keeps giving. However, the dazzling lights, stunning idols, and amazing decorations are only part of the story. What about the behind the scenes stories? How many of us know what goes into the making of the razzle dazzle? Well, if you are looking for those stories, this is the book for you.
Paaye Hente Kolkata, Amar Shohorer Dosh Diganta
By Debdutta Gupta
This one of a kind book tells you about the sights and sounds that only a walk around Kolkata can offer. Not for nothing is Kolkata Bengal's Renaissance city!

Paanch Chhoye Tirish
A poetry compilation by Bongodorshon, which features the selected works of poets such as Mridul Dasgupta, Rahul Purakayastha, Shobhon Bhattacharya, Sukalpa Chattopadhyay, and Rajdeep Roy.
Aam Antir Bhenpu
By Bibhutibhushan Bandyopadhyay
What can be said about the novel 'Pather Panchali' that has not been said already? 'Aam Antir Bhenpu' forms the middle segment of the larger novel, encapsulating the magical childhoods of Apu and Durga, despite the poverty and the hard grind of daily life. Initially intended to draw younger readers to the main novel, 'Aam Antir Bhenpu' is handy in size and rich in illustrations by none other than Satyajit Ray, one of Bengal's true creative giants.
Polashir Sarajantra o Sekaler Samaj
By Rajatkanta Roy
This 1994 work deals with the causes and events leading to the Battle of Plassey (1757) between the British East India Company and Nawab Siraj-ud-Daulah of Bengal, and how the Nawab's defeat enabled the Company to extend its domination over the internal affairs and administration of Bengal. Uniquely, Prof. Roy adopts a detective's approach to the mysteries surrounding Plassey, and the reader is invited to go along with him.
Santiniketan, Sankhipta Porichoy
Ed. Amrito Sen, Anirban Sarkar
A brief history of Santiniketan, the haven of peace set up by Rabindranath Tagore as a cultural and educational experience unlike any other in the world. The book also delves into the making of Visva-Bharati University and lists some of the important destinations in and around Santiniketan and Sriniketan.
First Person Rituparno Ghosh (Vols 1 & 2)
Ed. Neela Bandyopadhyay
For seven years before his tragic and untimely death in 2013, iconic Bengali filmmaker Rituparno Ghosh wrote a series of autobiographical sketches for 'Robbar', the Sunday supplement of the Sangbad Pratidin group of publications, which Ghosh himself edited. The pieces are remarkable not merely for their candour and depth, but also for the insight they offer into an extraordinarily creative mind. All those sketches have been brought together in two volumes, accompanied by some truly brilliant photographs of the genius. A collector's item for any Bengali reader.
Abol Tabol
By Sukumar Ray
A legendary work that really cannot be enhanced by any description that we may think up. Suffice it to say that Abol Tabol has given the Bengali language many of its proverbs and abiding cultural references. And its creator may have had young readers in mind when writing his rhymes, but the appeal has always been universal.
Mahabharater Katha
Buddhadeb Basu
Yet another masterpiece by one of Bengal's immortal masterminds, this is a comparative study that seeks to establish the fact that the Mahabharata was merely a reflection of myths and legends from all parts of the world, and a milestone in a continuum that is for all ages and all times. This study is as relevant today as it was in 1974, the year of its publication.
Neetishastra o Arthaneeti Bishoye
By Amartya Sen
Translated by Shibaditya Sen
A translation of Nobel Laureate Amartya Sen's 'On Ethics and Economics', the title is pretty much self-explanatory. In what critics have called an 'elegant critique', Amartya Sen argues that welfare economics can be enriched by paying greater attention to ethics, and that modern ethical studies can likewise benefit from a closer contact with economics. Citing examples through the ages, the author maintains the relevance of his arguments from beginning to end.
Haatekhori
A true gem, this is a collection of poems by Bimal Chandra Ghosh, with illustrations by Satyajit Ray. A combination made in heaven, and reflected on every page of this book, first published in 1948. And The Bengal Store is offering you the original edition, no less.