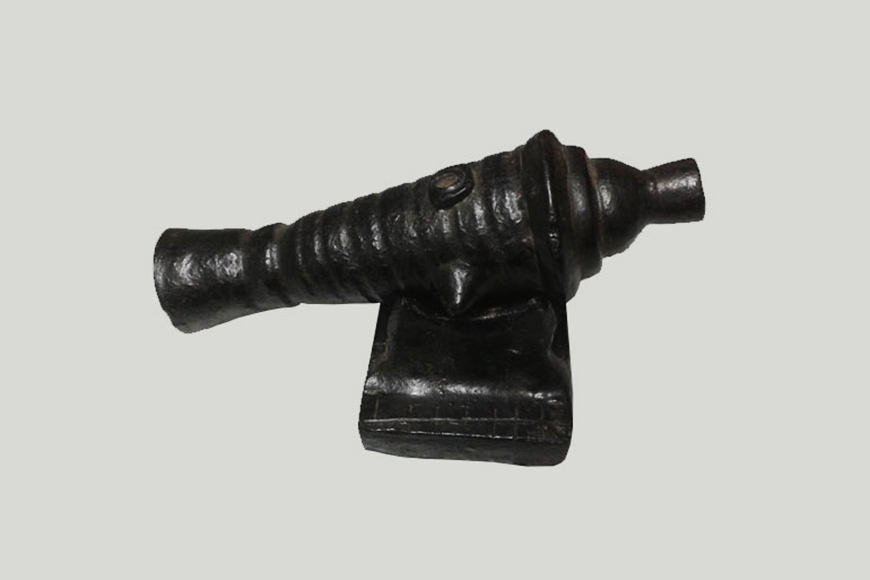 Steeped in history, Bishnupur of Bankura is famous for its exquisite terracotta temples. It also has a glorious past that is reflected in its architecture, music and handicrafts such as pottery and weaving. Bishnupur prospered in the 17th and 18th century under the Malla dynasty. The terracotta tiles of its temples depict stories from Ramayana and Mahabharata, animals and scenes from contemporary life. Temples like the Shyam Rai Temple, the twin shrines of Jorbangla and the Rasmancha stand among the finest of Bengal's architecture, with their bold mix of the local homegrown style, Islamic and Odisha styles. The Malla rulers were Vaishnavites though they were very brave and competent warriors.
During 16th century, Bengal was a battleground where frequent wars and skirmishes were common between different factions of power, with rulers trying to establish supremacy on the land and its people. A sign of that conflict is the Dal Madal cannon that still stands in Bishnupur. It is probably the largest canon of wrought iron made during the reign of great Malla ruler, Veer Hambir. It was built to combat external invaders. There is a myth about the canon. Legends say during the attack by Maratha warriors, Lord Madan Mohan, the royal deity of Bishnupur came out of the Madanmohan Temple and charged the canon to drive away the attackers and saved the town. 'Dal Madal' means 'destruction of enemy.'
Dal Madal is also a shining example of how innovative indigenous artisans and ironsmiths of Bengal who use to make only household items like cauldrons, pans and pots could rise to the need of the time and built a huge cannon. They realized traditional weapons like swords and spears were inadequate to fight with the enemy. However, we hardly know names of those who made these cannons, other than a few whose names are inscribed on the war equipment they made. Like the Dal Madal cannon was made by Jagannath Karmakar. There was another canon named Bachchawali Toap, which is preserved and displayed for viewers near Murshidabad's Hazarduari. It was crafted by another skilled artisan Janardan Karmakar. These canons carry the illustrious saga of the skilled artisans of Bengal.