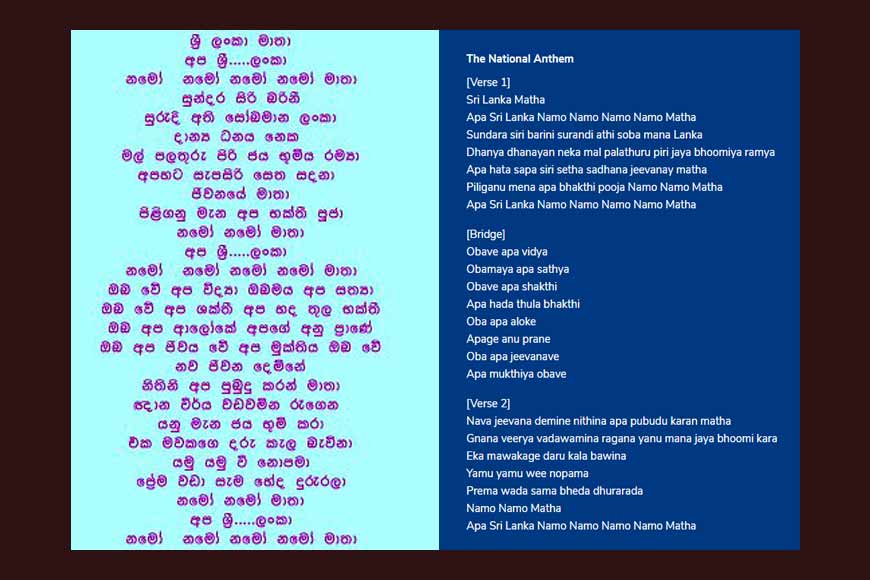 Ananda Samarakoon, the man of Sri Lanka who voluntarily embraced death wrote a song that is today's National Anthem of Sri Lanka. The Sri Lankans sing their anthem with varied emotions, though Samarakoon could never be a part of such proud moments. He chose to commit suicide, the cause of which is not known even today. But what is his link to Bengal?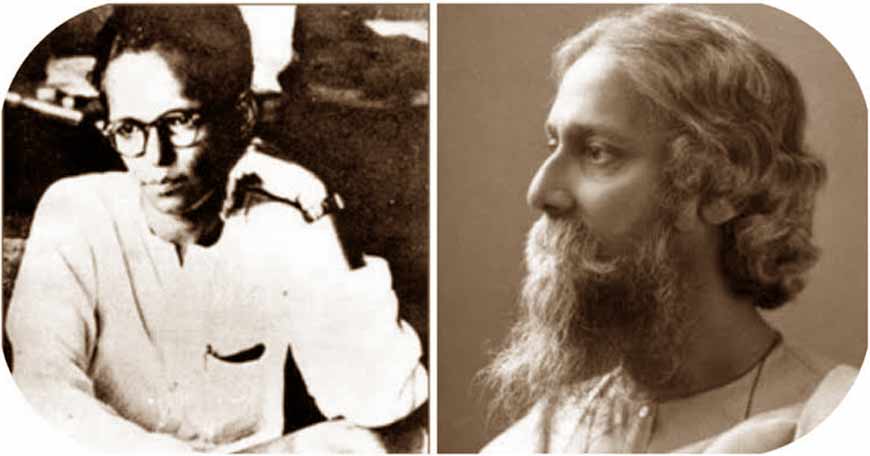 In 1930, a young Samarakoon joined Visva-Bharati as a student of the Arts Department. He gradually came very close to Rabindranath Tagore and became his favourite student. From a very young age, Samarakoon was fascinated by the music and words of Rabindrasangeet. He was only nineteen when he joined Visva Bharati as a student. After returning to Sri Lanka from Visva Bharati, he added the title "Ananda" to his name. Many link it to Buddhist influence or it can also be the influence of Rabindranath's love for the Buddhist religion. Samarakoon used to teach in Mahinda College from 1938 to 1942. The contemporary songs of Sri Lanka had no literary touch as such. Samarakoon wanted to create a new genre of Sri Lankan Music. It was obviously influenced by Rabindra charcha (practice) and Rabindrasangeet. He wrote a song in the form of a dialogue between a young man and a woman of a village. After the tremendous success of this song, he wrote many songs and eventually was known as a musician. In 1945, Samarakoon's five-year-old son died. Samarakoon moved back to India to find peace of mind and achieved respect as a painter. He returned to the world of music in the year 1951. He was an ideal artist. Hence, controversy and pain were his companions. There is still controversy around Sri Lanka's National Anthem.
Samarakoon started his studies in Visva Bharati in 1930, he returned to Sri Lanka after completing his studies in 1940. Some say that during this period he wrote the nationalistic song "Namo Namo Mata" and composed its music. The song was recorded in 1945. Sri Lanka became independent in February 1948. In 1950, a committee was formed in Sri Lanka. Samarakoon had submitted his song "Namo Namo Mata" to the committee. The song had 44 lines and took 35 seconds to sing. In 1952, this song was chosen as the National Anthem of Sri Lanka. M. Nalathambi translated this song into the Tamil language. Later, the Tamil translation of the song was banned. When Samarakoon used to teach at Mahinda College, his students had sung this song. Later, students of Muses College presented this song in such a way that it earned a lot of praise. His song had to be turned into the National Anthem. But a controversy took birth around the song. The first controversy was rooted in superstition and the second controversy was rooted in skepticism. None of the controversies soothed Samarakoon. It was a great insult to a specialist of Rabindrasangeet like him.

The first controversy started in 1957, about the first line of the song. The line was- "Namo Namo Mata". This line does not relate to the death of the first two Prime Ministers of Sri Lanka. A majority of people of Sri Lanka thought that this line was the cause of bad luck. Due to this controversy, in February 1961, the first line of the song was changed. The line "Namo Namo Mata" was replaced with "Sri Lanka Mata, Apa Sri Lanka Namo Namo Mata". Samarakoon did not support this change. Despite his opinion against such change, it was carried forward due to superstitions. He could not accept this. Many think this is the reason why he committed suicide. His suicide might also be a protest against such change.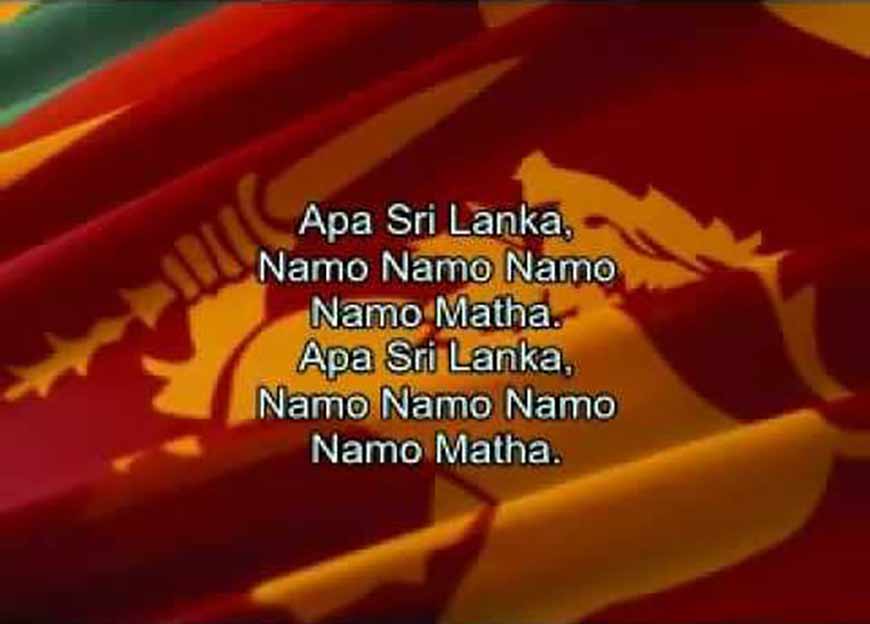 Controversy arose around the song yet again. In 2017, during the India-Sri Lanka Cricket Match, a comparative debate broke out between the two National Anthems of India and Sri Lanka. Rabindranath Tagore's name came up again and again in this debate. Many believe that actually the National Anthem was written by Tagore. Besides this, another opinion emerged. The composer of the song was a close student of Rabindranath Tagore. He had requested Tagore to write a song for his Nation. And then, Rabindranath wrote the song "Namo Namo Mate" at his request. He taught the song to Samarakoon. Samarakoon translated this song after he returned to Sri Lanka. But all these are mere assumptions. No record of this song was found among the collections of Tagore's songs. The authorities of Visva Bharati did not have any objections. Hence, a controversy should not be created around the National Anthem of Sri Lanka, purely based on assumptions and guesses. Ananda Samarakoon was influenced by Rabindranath Tagore. Hence, a touch of Rabindranath in his writings is natural due to his influence.
The mind of an artist is very complex. Nobody knows the reason behind his suicide. Hence, there evolves various doubts, controversies, and questions. Both Rabindranath Tagore and Ananda Samarakoon are far away from the world of such controversies. However, whether Tagore was behind Sri Lanka's National Anthem, still remains unresolved.