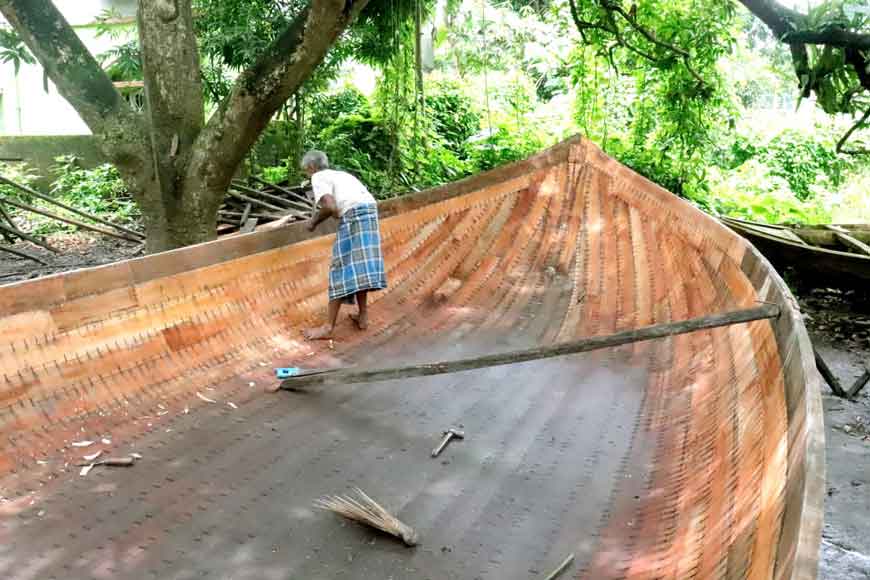 "The sea is the same as it has been since before men ever went on it in boats." ― Ernest Hemingway.
Since time immemorial, human beings have taken to water to survive, to explore, to travel, to trade, to irrigate, even to do household chores. For thousands of years, we have been developing new ways to make acquaintance with water easier, safer and quicker. The earliest craft used by ancient humans were simple rafts and floats. Then the hollow shell, which sat on water, was invented. "This was the boat's ancestral form, an invention as important as the wheel," says Swarup Bhattacharya, anthropologist and researcher, who has been travelling the entire length and breadth of Bengal and beyond for the past 25 years, documenting Bengal's water craft, their making and heritage.
Excerpts from a tête-à-tête with Bhattacharya, who shares the story of his long and eventful journey.
• Please tell us a little about yourself.
I am from North Kolkata, Bagbazar. My father Madhab Chandra Bhattacharjee is a sculptor and I grew up among art. Our home has always been an arts' hub. I am not an artist myself but it was art that drove me to study anthropology, which I found immensely enjoyable. I completed my Master's degree in Social and Cultural Anthropology from Ballygunge Science College in 1995. After that I wasn't really sure what I wanted to do in future when one of my acquaintances informed me about an upcoming project on boats and said I could join the research team only if I cleared the interview.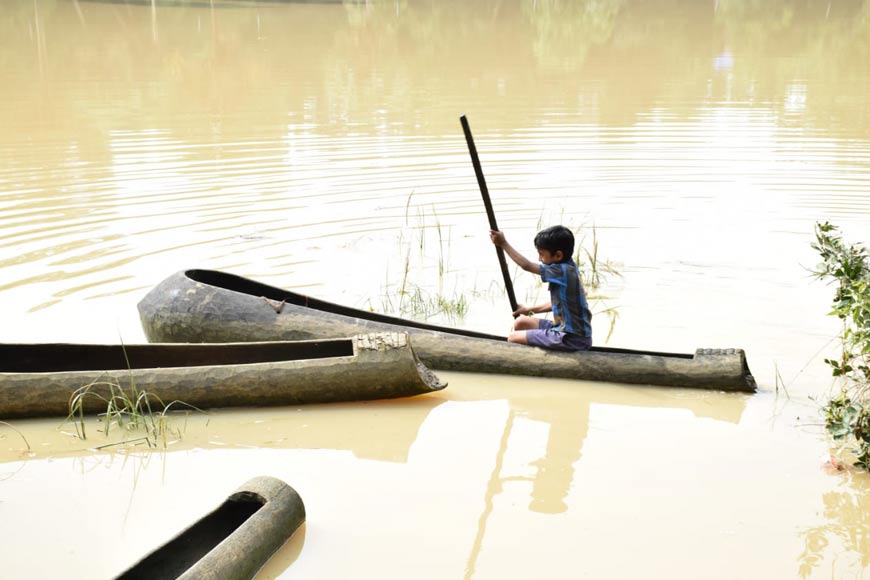 That was on February 3, 1997. I went to face the interview board at the Anthropological Survey of India office. The panelists asked me my views on boats. I told them frankly that I didn't know anything but since my specialisation was anthropology, I interpreted boats from the anthropological perspective and would try to figure out specific details about the wood, place of origin, why a particular piece of wood was selected, how the artisan begin constructing the boat, etc. As a student, I had to do field study on material culture. Boats are part of material culture. Material items play an important part in our lives. They both influence and, in their turn, reflect influences from our cultural beliefs and social behaviour. To understand fully any society, therefore, one cannot exclude its material aspects.
For instance, the kind of spade used by Nagas is different from that used by farmers of Gangetic plains, which is again different from ones used by farmers in Purulia or Bankura. This difference stems from local traditions based on trial and error methods carried out for thousands of years.
• What happened to the project you were talking about?
I was selected and on February 3, 1997, I set 'sail' on my boat project. I was lucky to be included in the project initiated and funded by the Central Government's Department of Ocean Development and hosted by the National Institute of Science, Technology and Development Studies, under the Council of Scientific and Industrial Research (CSIR). The project was a turning point in my life. Renowned historian, Dr Latika Vardarajan was my boss, my project in-charge who introduced me to boats.
• How did it all begin?
Work on the project titled, 'Boat Typology and Fishing Communities of West Bengal and Andaman,' started in two places simultaneously. I was given the responsibility to handle the research work and prepare the report in West Bengal. Dr Vardarajan was my guide and guru and the first advice was, "Don't read any books. Instead, go and visit remote places and interact with boat makers. Your field work will give you insights that no books can." She asked me to visit Balagarh in Hooghly district, which is a boat making hub in Bengal.
Initially, I started visiting the boat makers' hub daily and watched them at work but soon realized the futility of these visits. These artisans interpreted me as this urban 'outsider' who had a passing interest in boats. I needed to befriend them to gather information. So, after a few days, I decided to stay with them and tried to figure out the mechanism behind building boats. The construction is done according to complex scientific calculations. For instance, in the past boats had 13 'phuli' or nine 'phuli' but now we see boats with three or five 'phuli.' 'Phuli' means different points. When the construction of a boat starts, different parts of the log is marked to define the height and depth of the boat, its width, its curvature point and following these points, the boat is built.
• So, these boat builders have stupendous engineering skills?
Yes of course. Now we are taught these skills in premiere institutes and learn from books. But these illiterate rustic artisans have displayed marvelous engineering feats for centuries. New evidence even raises the possibility that our modern human ancestors may have journeyed by rafts or simple boats out of Africa 60,000 to 70,000 years ago, crossing the mouth of the Red Sea. So humans invented boats to cross water bodies. Large scale migration would not have been possible without boats. Boats were invented long before the wheel.

• After Balagarh, how did you proceed on your quest?
I interacted with the boat makers of Balagarh and sought information about other similar boat building centres and they shared details with me. I followed their lead and went searching for places. During my 25 years as a researcher, I have been working at the grassroots level.
• What did your quest yield?
I was looking for typological variety. One form of boat is completely different from another. A 'Betnai' boat is typologically different from say, a 'Merhli' or 'Goluiya' or 'Paukiya.' These are all different varieties and each of these boats has specific functions in specific areas. For instance, the flat-bottomed Kosha boat with a pointed front is used both in fishing and transportation in North Bengal where the rapid rivers flow from north to south, have lesser depth and do not have high waves, whereas the Dinghi is more in use in waters of the Hooghly near Kolkata, which flows at a much slower pace. Then there is the wide, flat-bottomed Khor-kishti, which is used for transporting hay (khor) in bulk. In contrast, the wood-carrying boat, such as Dholai has a much deeper, V-shaped hull. The Masula boat is used for fishing and can still be found on the coasts of Odisha, Tamil Nadu etc.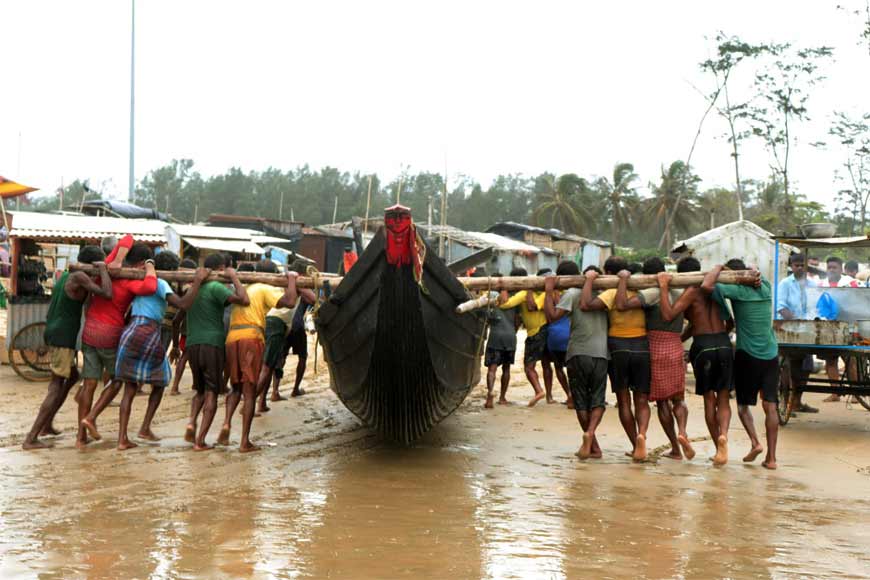 • If we look back even 100 years ago, a large number of rivers and water bodies have simply vanished. Siltation and natural calamities have been instrumental in changing the very nature and course of rivers. Has this affected the boat building tradition?
Yes definitely. Many of the native boats have just disappeared. Prime reason for the decline is related to development of motorable roads and bridges for vehicular movement. Waterways are time consuming and not economically viable whereas surface transport is faster and cheaper. So construction of bridges and roads are indirectly responsible for decline of water transport. Another reason is the steep rise in the price of wood. You will still get Sal and teak wood but how can you expect marginalized people have the financial power to buy such expensive wood?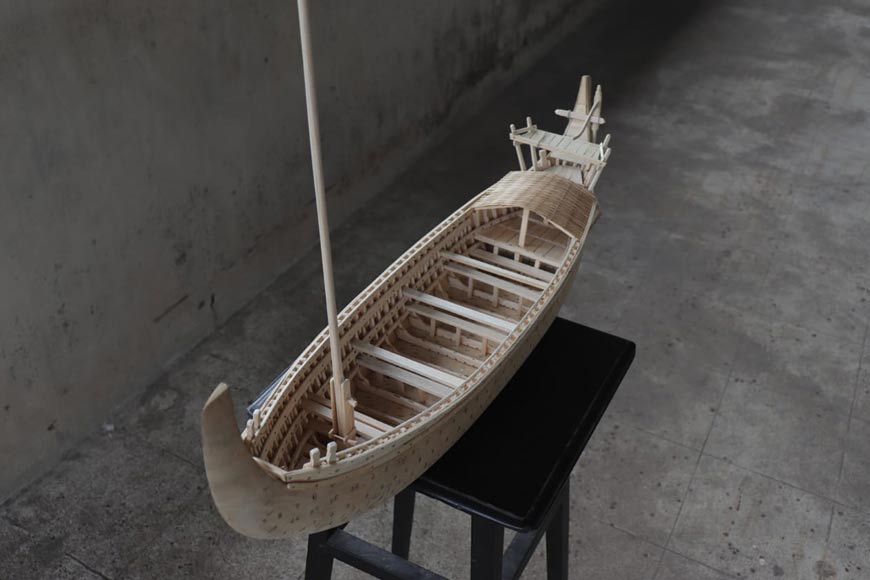 • How would you surmise your observation in a nutshell?
As long as there will be water, boats will float. The two are intrinsically linked. The number of boats and their varieties will reduce and wood will be substituted with other materials like iron and fibre, but boats will ply.
• Tell us about your work on boats that impressed European countries with a rich maritime history.
In 2001, I wrote an article on Bengal's Patia boat and sent it to Technique & Culture Magazine of Paris along with 15 photographs. The article was published and received very positive reviews. This was followed by a letter from the Viking Ship Museum of Denmark who invited me to work in the museum as a guest research scholar and sponsored my entire trip. I went there in 2001, 2002, 2003 and 2006. This was an eye-opener. I realised how maritime cultures of foreign countries are studied and preserved. They make replicas of ancient ships and boats for common citizens. It is a centre to make citizens aware of their history with live experiences.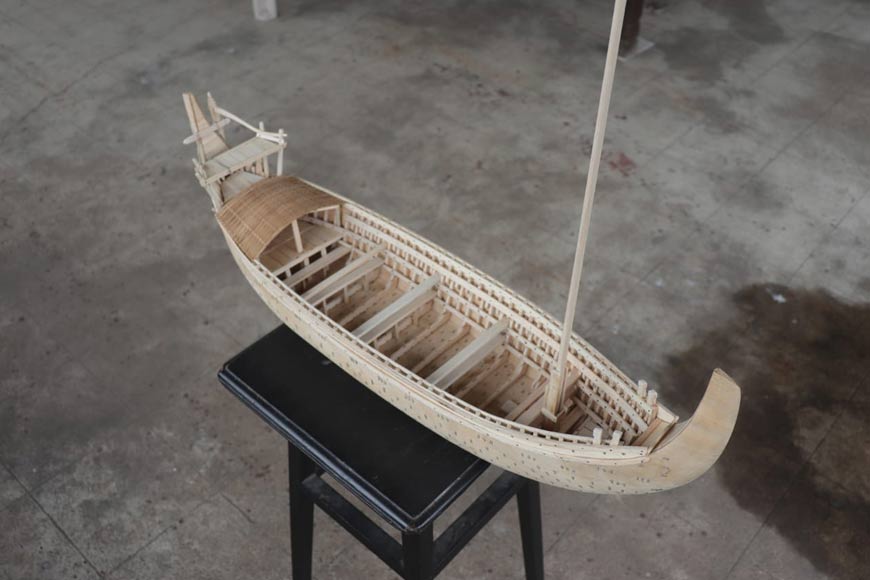 In 2003, an international symposium on boat and ship archaeology was held there. It was attended by renowned archaeologists who are working on maritime archaeology. I was the only representative from Asia. It is a pity because it was evident that no historian or archaeologist in Asia bothered to work on this field. There is a gaping lack of awareness in this sphere. In this respect, I would say, Bangladesh is a treasure trove of maritime history but unfortunately, no concrete research work has been published from there.
Compare this to books written by European ethnographers who visited India and took great interest in the different types of boats used here. In 1946, English zoologist and seafaring ethnographer James Hornell, who was director of the Madras Fisheries Department, published his book on indigenous boats. The other book was an even older one published in 1799 by marine painter and ethnographer F.B Solvyns. Both the books have basic details on water vessels made and used in India, as well as information on the boats of Bengal.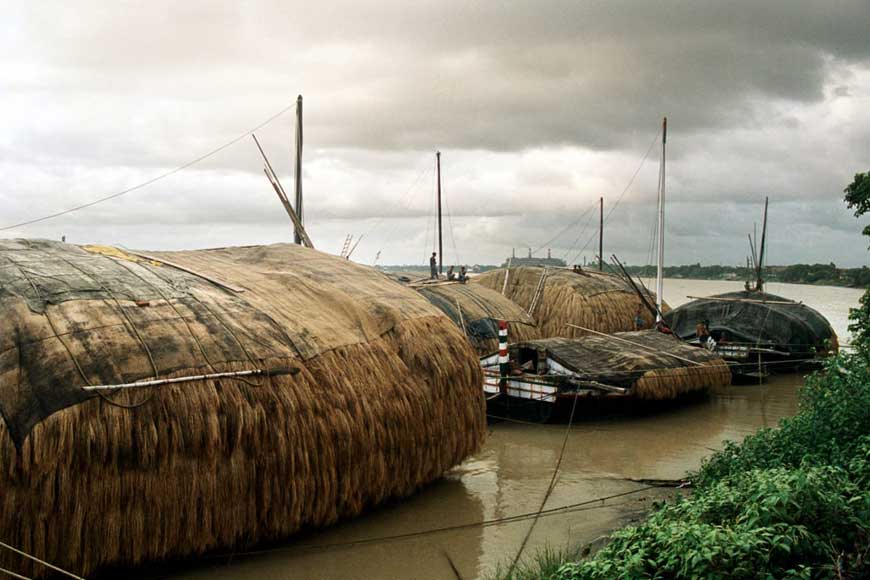 • Did you return to India after the symposium?
No from Denmark, I visited England, Sweden and Germany to study more about the evolution of European marine vessels and their cultural heritage.
• What about your miniature exhibition on boats?
In 2004, I participated in Bagbazar Utsav with an exhibition on miniature boats and photos. This was highly appreciated. In 2006, the Indira Gandhi National Centre for the Arts organised an exhibition of my works in Delhi and Sea Explorers' Institute invited me to display my works at a river festival held at Prinsep Ghat.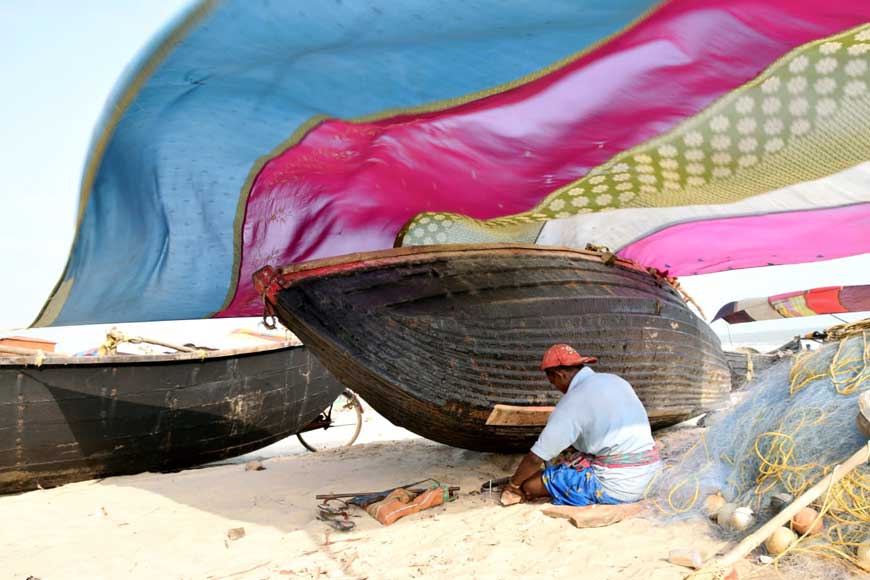 • How do you think the next generation can be sensitised about boats?
We have lost a major chunk of our rich heritage due to changing times and utter negligence. We have to sensitise the masses. There are many water bodies in and around the city. The least we can do is keep different types of boats there to attract tourists. People will be encouraged to take boat rides and learn about our indigenous boats.