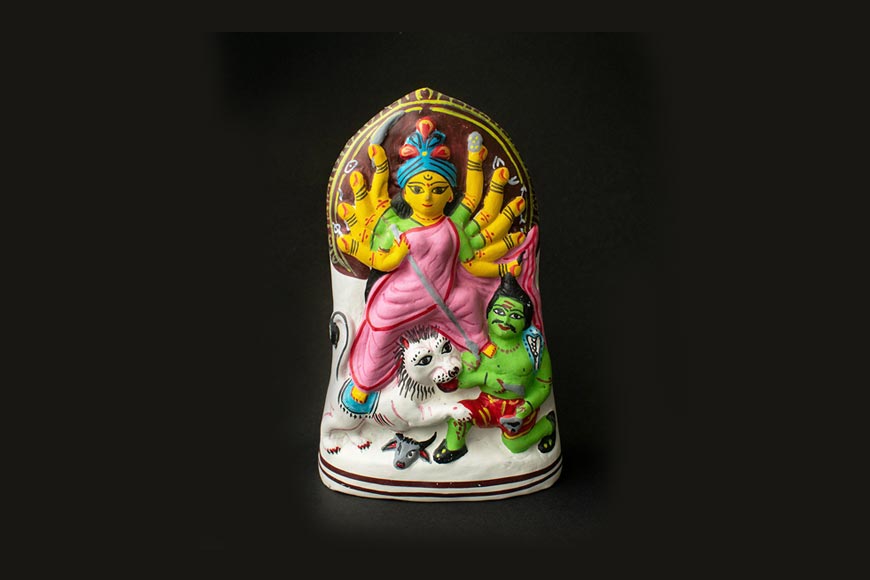 Handcrafted dolls have been part of Bengal's handicraft heritage since ancient times. From Mojilpur dolls in the Joynogor-Mojilpur area to Kanthalia clay dolls from Murshidabad district, to Galar Putul from the district of Purba Medinipur, the sheer variety of dolls bears witness to a glorious tradition. Artisans have created unique dolls from every conceivable material: wood, clay, metal, sponge wood, palm leaf, jute, etc. However, increasing levels of modernisation and industrialisation have been taking their toll, and the exquisite art of doll-making has been dying a slow, painful death. Today, only a few families or artisans continue to practise the craft.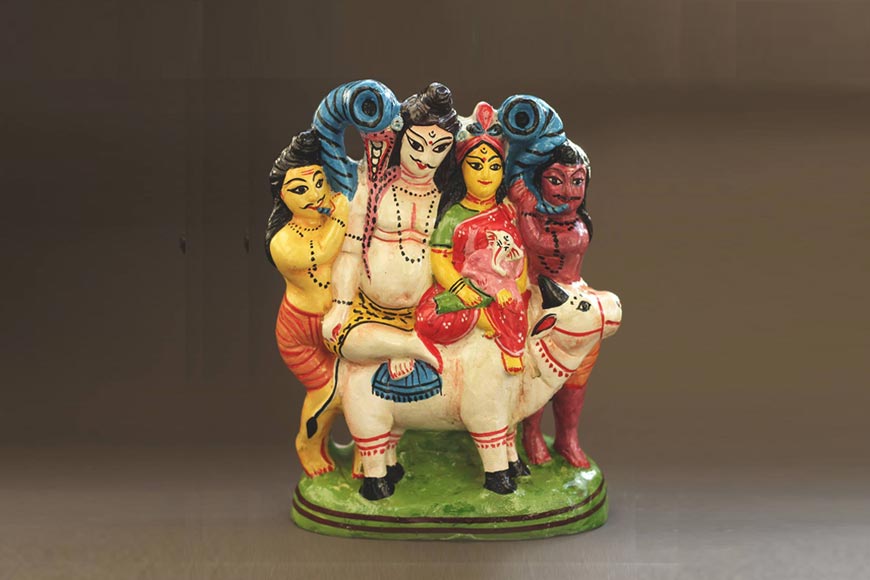 Mojilpur Shiva-Parvati family
For instance, the unique moulded Mojilpur clay dolls are presently manufactured single-handedly by Sambhu Das, the grandson of the legendary doll-making artist, Manmatha Das. The ancestors of the Das family had migrated to Bengal from Jessore (a district in the south-west region of Bangladesh) several years ago and Sambhu Das currently happens to be the only artist in Bengal who is struggling to keep this art from going extinct.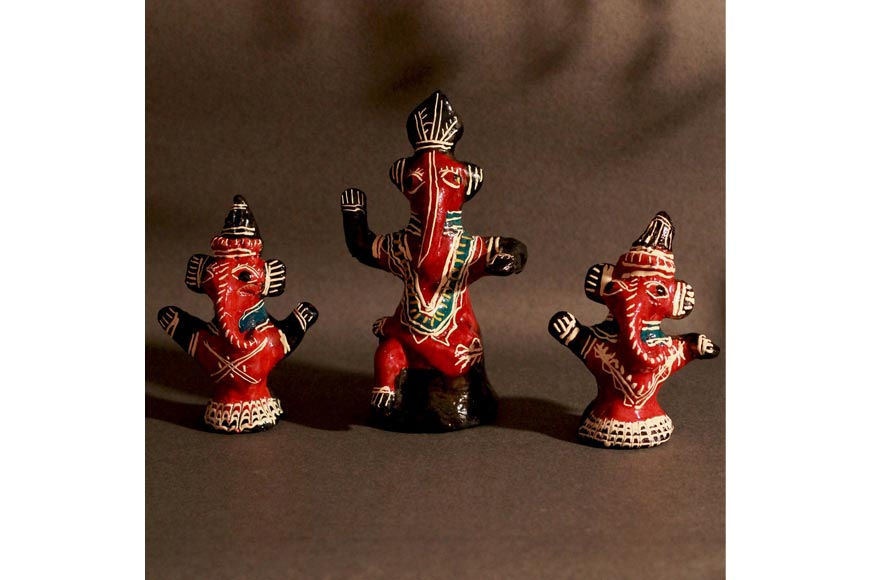 Galar Putul / Shellac Dolls- Set of 3 Shri Ganesha Figures
Also, in the case of Galar Putul or shellac dolls, industrial mass production has pushed the art to the brink of oblivion. However, a few passionate artisans still exist, among them Brindaban Chanda, a sixty-two-year-old who is one of the last surviving purveyors of this age-old tradition. Their meagre income might not be sufficient for sustenance, but these craftsmen remain devoted to their art, out of sheer dedication and love.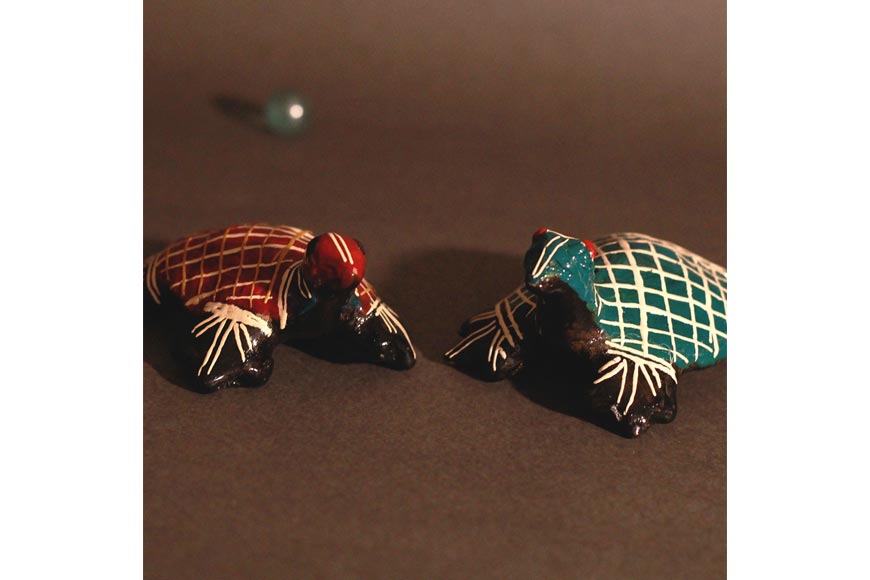 Galar Putul / Shellac Dolls- Set of 2 Tortoise figures
As the influence of these hand-crafted traditions becomes almost extinct, the question is, how can they be restored to their former glory and what will it take for us to realise the importance and rich heritage attached to them?
To answer all of these questions, The Bengal Store has been essentially working since 2019 to not only revive the dying crafts, but also to support the artisans.
The store offers a variety of handcrafted, uniquely designed dolls which are not merely aesthetically pleasing, but also torch bearers of the cultural heritage of Bengal. Each piece carries with it stories from the region in which it originates, and reflects the social concerns and mores of the day. Quite apart from beautifying your surroundings, therefore, they are fascinating cultural studies.
Also remember, every time you buy a handcrafted traditional doll from The Bengal Store, you are helping a group of passionate, committed artisans keep their centuries-old traditions alive. All for an extremely reasonable price, the least we can do for these master artists. So check out the collection now, and take your pick.