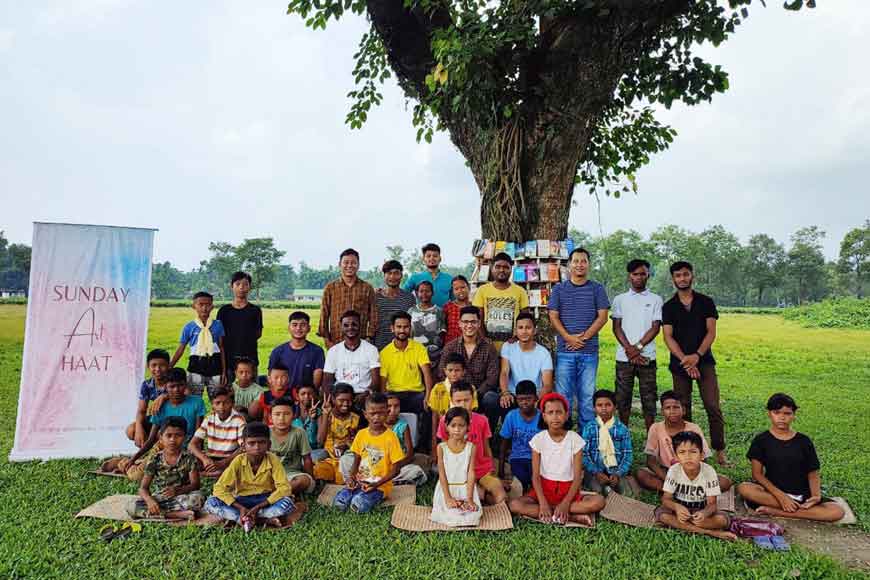 "Knowledge is the key to success" – one of the most prominent quotes told to every child in their formative years. The worth of knowledge is unfathomable. Without the gift of knowledge, one has to face many obstacles in life. Education is essential for employment, lack of education is often linked to poverty, health issues may occur due to inappropriate information. Such an enlightenment through education has been brought about by a young man of North Bengal.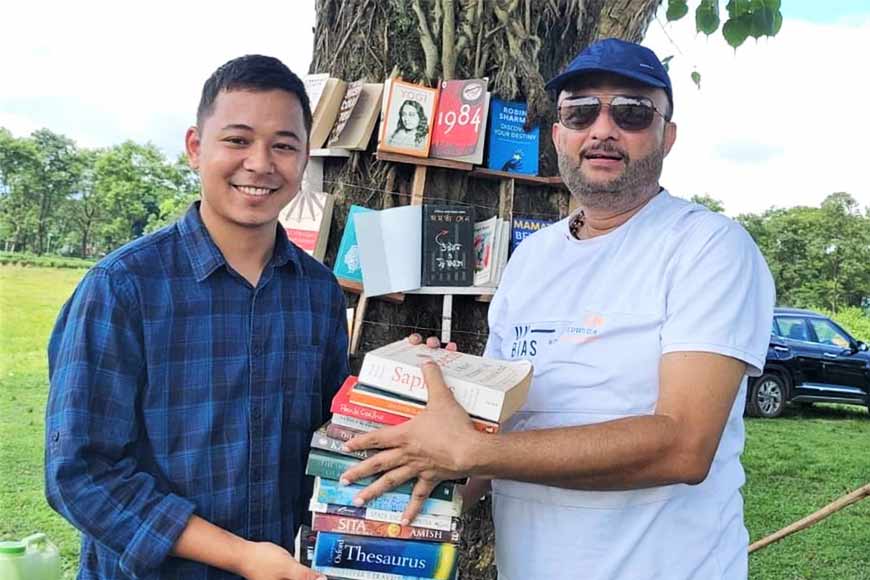 Nimesh Lama, a 25-year-old has opened an open-air library in Alipurduar's Kalchini block in West Bengal, called "Ecosphere". Lama had started this venture in March, 2022. "I thought of this idea in December, 2021 and I immediately started acting on it. There is a big ground near my house along with a huge tree. Since my very childhood I was told not to go near that place as it was called a notorious place where most people came with the purpose of drinking, smoking or doing drugs. There were even those who indulged in gambling. But I liked the place since childhood, and often loved playing on those grounds."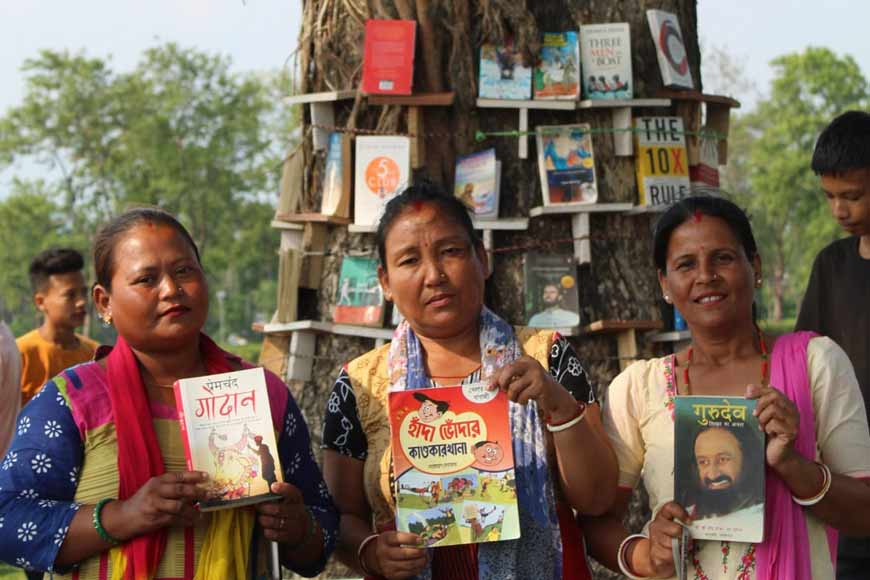 As Lama grew up, he wondered how to convert this otherwise beautiful ground with such greenery everywhere to an area that can be utilized for a good cause and in the process get rid of the bad elements. "The idea then struck that if people can assemble on the ground for such notorious things, then people can also assemble for something good. As I read a lot of books, I thought of opening a library there," said Lama enthusiastically. But a library, would only attract those who have the habit of reading or are book lovers. Lama wanted mass participation so that more and more people were able to come forward and be interested in studying and gaining knowledge. Those who already have a habit of reading books will anyway be interested but he thought how those can be attracted who have not yet developed the habit of reading.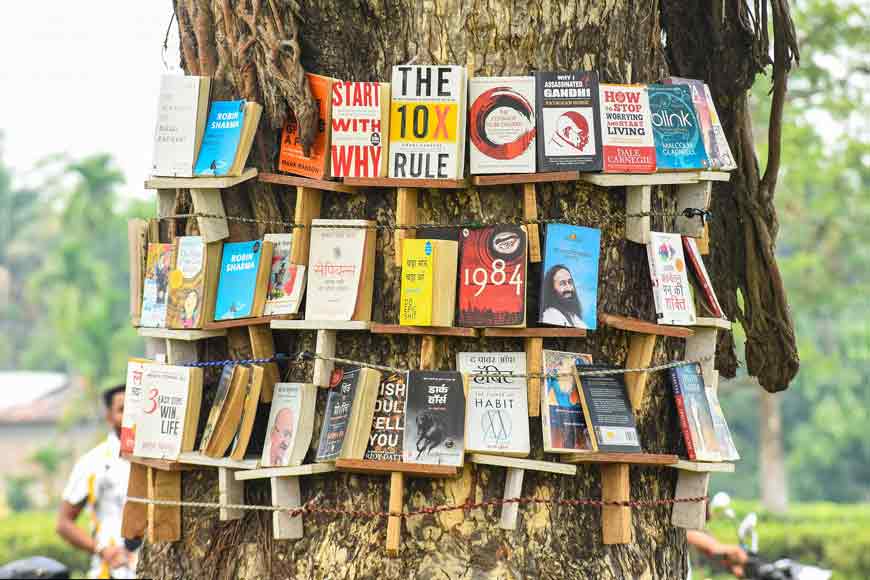 Thus was born Ecosphere, the library around the big tree. They tie a rope around the tree and place the book holders around it. The book holders hold the books and it looks very simple yet very aesthetic. "To include more people, we started organizing Sunday Art Haat. Sunday Art Haat is a fully open space where everyone is open to do anything creative, as many mistakes as they want. Practice makes perfect is our ideology. The more a person makes mistakes the more one will learn. Gradually, through this process they will learn. This will also help in overcoming their stage fears or the fear of performing in public. If somebody writes a poem they can recite it here, those who sing can sing in the open, those who can dance can dance, anyone and everyone from their respective creative fields can come here and showcase their talent, spend some quality time with everyone around them and enjoy themselves," Lama added.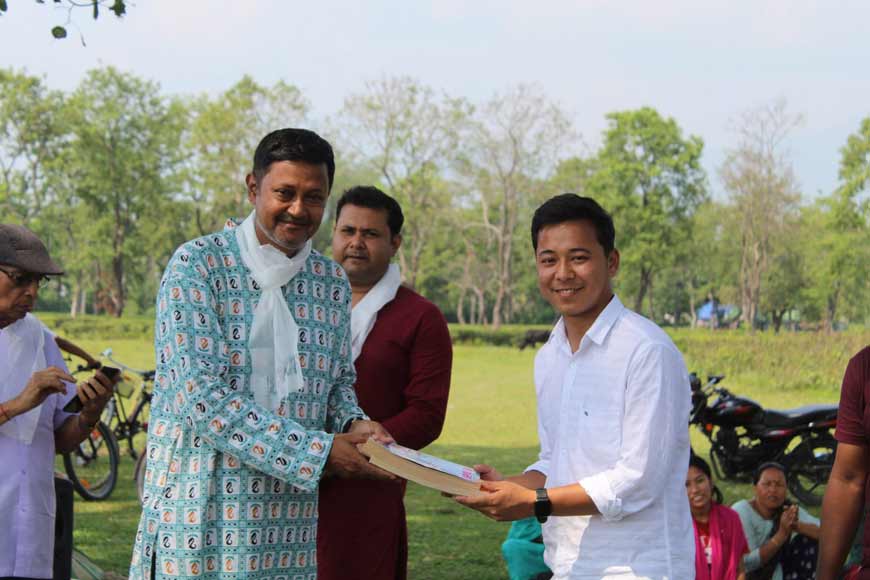 Nimesh Lama belongs to a village called Baisdhura. He had graduated in 2021 and is currently preparing for competitive exams. Lama wants to be a Civil Servant and work for the people. All his team members are almost his age or a bit younger. According to locals, Lama has improved the place by displacing those notorious gangs. But according to Lama, he did not displace them or disturb them. "Me or my team of 3 to 4 people have not displaced those people, it is not true at all. Instead, we have shown them an alternative way out, so that people can sit there peacefully and read or do something constructive. In the beginning, some people used to make a scene or made a chaotic situation but the villagers have supported us a lot, they helped us in resolving the situation. Eventually, they stopped disturbing and have totally stopped gambling or drinking there. The most interesting thing is that the children of those very people participate in the Sunday Art Haat and also have taken interest in studying as well."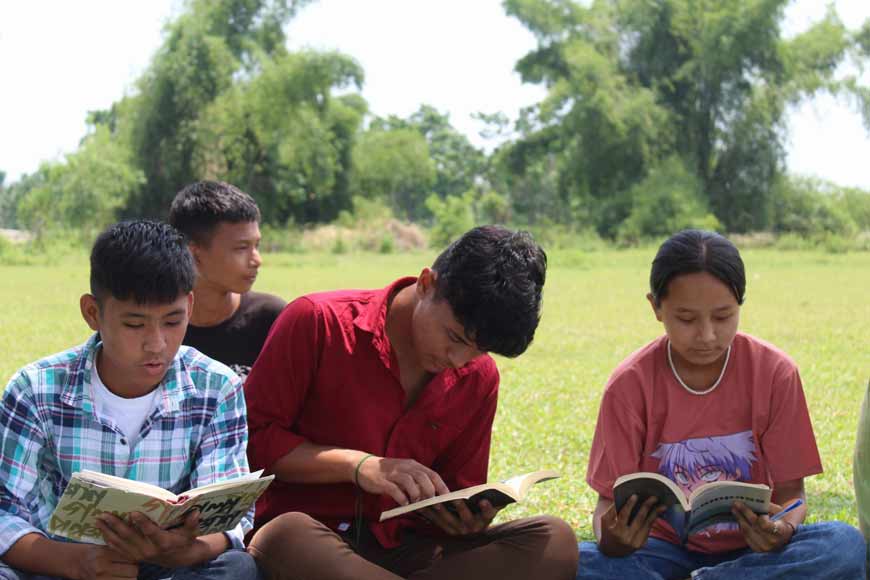 The Sunday Art Haat starts at 11 am and continues till 2 pm. After 2 pm the books are taken away. Those who attend the Sunday Art Haat, also get to participate in reading sessions. If someone likes a book and wants to take it home to read it, then they can take the book home for free. All they have to do is to promise to bring back the book the next week. This also develops a kind of sense of responsibility, whereby the person has to be responsible enough to take care of the book and return the book without fault.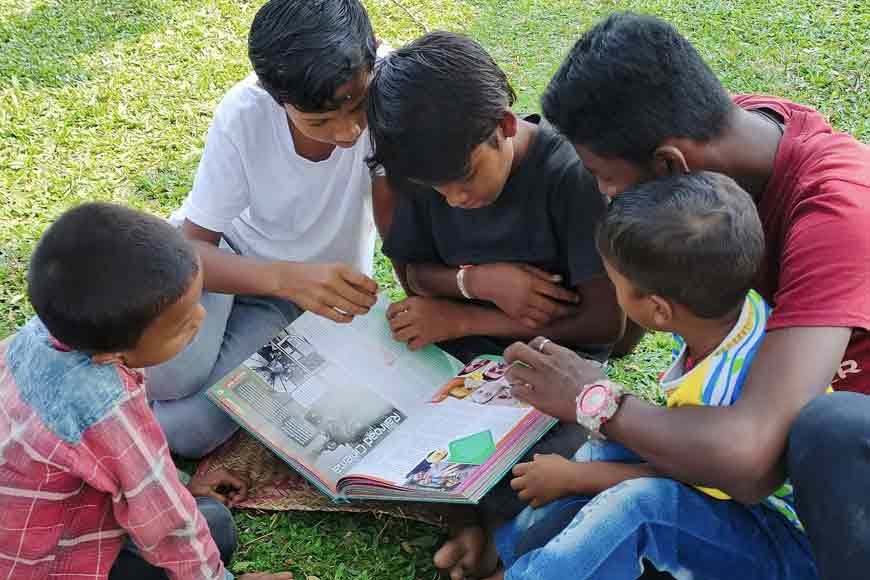 People of all age groups come here starting from the 5- to 6-year-old kids to youths of 30 or 35 years. Other than that, some aged people also attend the Art Haat. "Every Sunday almost 150 to 200 people participate. Our neighbouring locality had approached us to organize an Ecosphere there as there is also such a tree under which drinking and gambling happens. But, being students, we do not have enough resources. We save from our pocket money and have created the Ecosphere. We have told them that, if possible, we would be happy to help but not at this point because of lack of resources. We told them that they can borrow our idea and create a similar Ecosphere in their area," said Lama.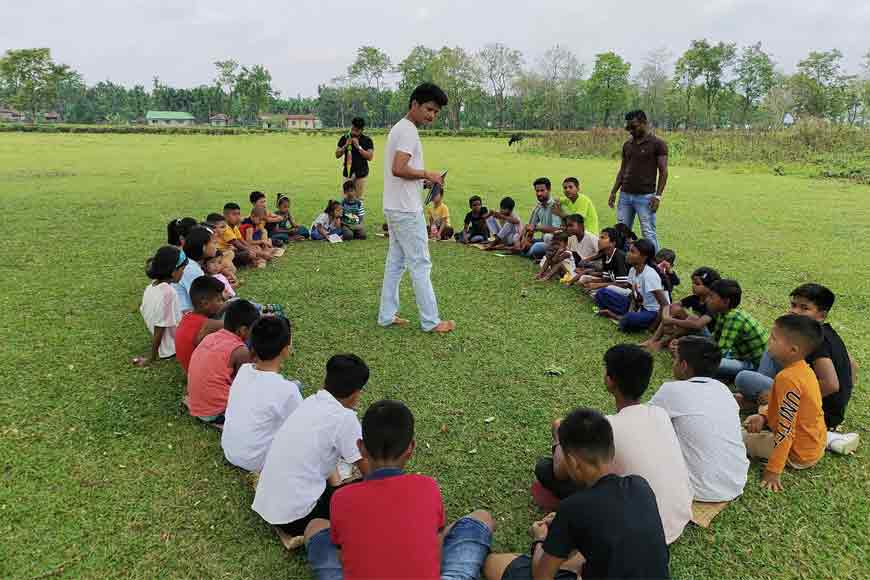 Nimesh Lama wishes to build a permanent library someday so that it can be open every day and "we also do not have to carry the books back and forth every week. We want that the library remains open from Monday to Saturday and every Sunday we will hold the Sunday Art Haat as usual." Hope his dream gets fulfilled someday.