English professor in Bengal, unplugging a new horizon for the shutterbugs - GetBengal story
Participants of the photography course, Belur Ramakrishna Mission Vidyamandir
Every picture has a story but not every story has a picture, so you can create one of your own. Photography is like the alert sentinel of time. Memories fade but a moment captured through the lens of a photographer remains safely stored in the memory vault. A glance at a sepia-toned photograph evokes a rollercoaster of emotions. When we see pictures of old times our mind gets flooded with primary and positive emotions attached to each and every picture and triggers myriad feelings of joy and sorrow, love and passion, loss etc. Bengal had her share of glory with the achievements of gifted photographer Nemai Ghosh, best known for his work involving Satyajit Ray.
Compared to the space and adulation given to literature, art, music and cinema of Bengal, photography's identity remains eclipsed and somewhat neglected. One of the foremost among those who are trying to change this apathy towards photography in Bengal is Professor Subrata Roy Chowdhury of Belur Ramakrishna Mission Vidyamandir. This professor of English has taken the initiative and with the help of the college authorities, has launched a one-year diploma course on photography. Affiliated with Calcutta University, certificates are given to candidates after completion of the diploma course successfully.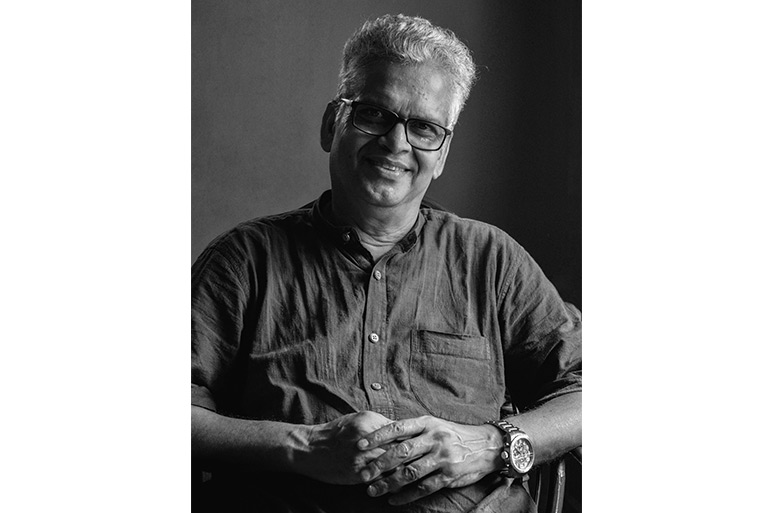 Professor Subrata Roy Chowdhury
"As far as I know, there are no institutional courses on photography available in Bengal, especially in Kolkata. Although some photographers do conduct short-term courses or workshops on their own initiative, I think those are inadequate. That is the main reason behind launching this course. And the rest, of course, is my love and passion for photography," says Roy Chowdhury. The college authorities thought of starting this course after Ramakrishna Mission Vidyamandir was granted autonomy in 2004. This course was launched on 6th July 2013. Initially, Calcutta University approved a 6-month certificate course but from July 2016, the course was converted to a 1-year diploma course." Legendary lensman Nemai Ghosh graced the occasion on the day the diploma course was flagged off.
Every Saturday from 3:30 pm to 6:30 pm classes are held at the college campus in Belur but occasionally special classes are also organized on Sundays as well. Online classes SSare also held regularly. There are no age or eligibility prerequisites. Many elderly photography enthusiasts have joined this course as their hobby or a passion to learn the intricacies of this art form. Many of these participants continue their association with the college and pursue photography even after completing the course. This course focuses on teaching the technicalities and aesthetics of visual storytelling, which is the art of conveying stories, ideas and viewpoints through the medium of photography. Roy Chowdhury muses, "For whatever reason, West Bengal is lagging behind in this genre of photography. Bangladesh is far ahead in that direction." Therefore, the Belur College authorities have tied up with Counter Photo, the famous photography institute of Dhaka, to conduct regular student exchange programmes. The first seven top-ranker students of the photography course in Belur participate in a 5-day joint workshop at the institution in Bangladesh. Similarly, seven students from Dhaka's Counter Photo come to Belur for the workshop. Eminent photographers mentor pupils in both Belur and Dhaka. This programme was launched in 2016 and was held again in 2022 after a 2-year hiatus due to the intermittent Covid pandemic that ran riot globally.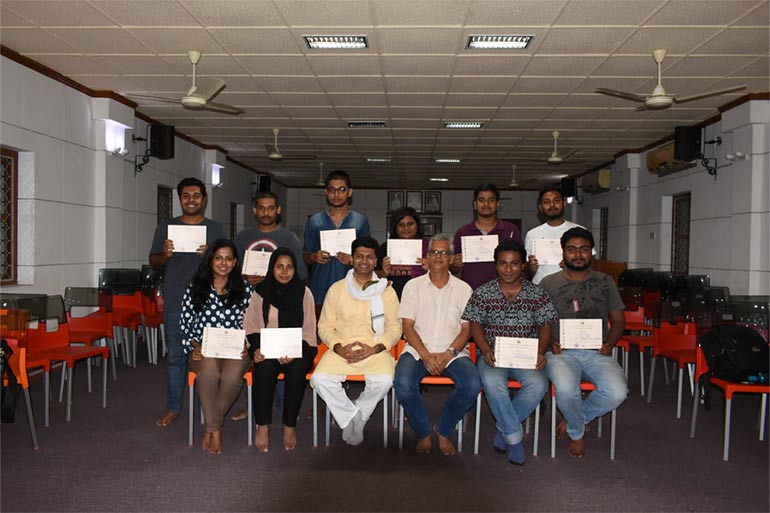 Student exchange programme , Belur Ramakrishna Mission Vidyamandir
This year the exchange programme is scheduled to be held in November. Roy Chowdhury went to Dhaka on his own initiative and contacted Saiful Haque Omi, principal of Counter Photo, and started this international student exchange programme I 2016. Roy Chowdhury says, "It is essential to broaden one's horizon, and expand one's intellect and understanding to compose a good shot and capture the perfect moment. One needs to be aware of the changing times and society to become a good photographer and tell stories through photographs. We have a misconception that only those who work behind the lens can teach photography. But many authors around the world who have written books on the theory of photography have never clicked photographs. Therefore, experts from other disciplines are invited to teach here. Connoisseurs from the world of cinema, painting and sculptors are invited to share their knowledge and experience with the participants. Professors of Jadavpur University's Department of Film Studies and professors of Government College of Art and Craft conduct classes and are regulars in this course." He adds, "I think there is a natural tendency among students to imbibe the one teacher from whom they learn. However, here they have a plethora of teachers, students have the opportunity and freedom to learn about different aspects of the same subject, and then choose the one according to their own preferences."
Photography by Monojit Das
A large number of youths participate in this course. What kind of work do they do after completing the photography course? Professor Roy Chowdhury says, "Some students have received grants from various reputed institutions. For example, Shuvrajit Sen, a student of this course, received a Social Documentary Photography Grant from New Delhi's Sri Aurobindo Center for Arts, Communication, and Murtha Naik Foundation in 2018. He also received the Ian Parry Commended Award in 2020. Many are doing projects individually. However, in this respect I must confess that I am lagging in this sphere. I really wish I could devote more time here but since I am a full-time professor in this college, I cannot devote much time to this course. There is also vast scope for infrastructural improvement. Yet I strongly believe this course has been playing a vital role in spreading this genre of photography among Bengali shutterbugs." His students are making a foray into the world of mega events like wedding photo shoots, which is the trend now. They are using their training and skills as photographers and getting a hefty price for their expertise.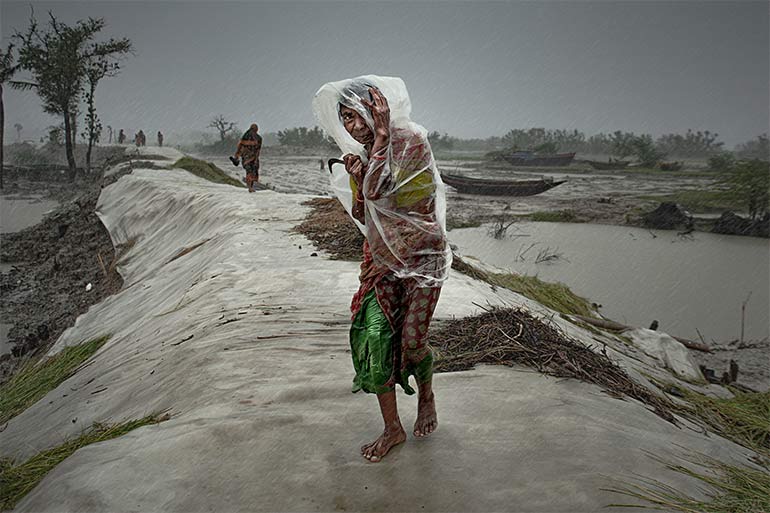 Photography of Sourav Das
But isn't videography a much easier medium to tell a complete story through pictures than still photographs? After all, videography uses audio equipment and video cameras to sound and capture moving scenes and document events while photography merely creates visual content by capturing moments of landscapes, events, and people. Professor Roy Chowdhury says, "The audience sees and hears everything in a video but, photographs are vignettes of moments captured, they provide the viewer the freedom to imagine and interpret the subject in myriad ways. Moments are created from the dark abyss and new perspectives emerge, challenging the viewer to explore and expound. That's why this medium becomes more attractive."
For Professor Roy Chowdhury, it all started years ago when he went on a holiday trip and clicked randomly. His photographs were highly praised by his family, friends and acquaintances and that set the ball rolling. What started as a hobby motivated him and soon turned into his passion. Now Professor Roy Chowdhury is intent on sharing his labour of love with others and motivates them to take up photography as a fulfilling form of learning and recreation.