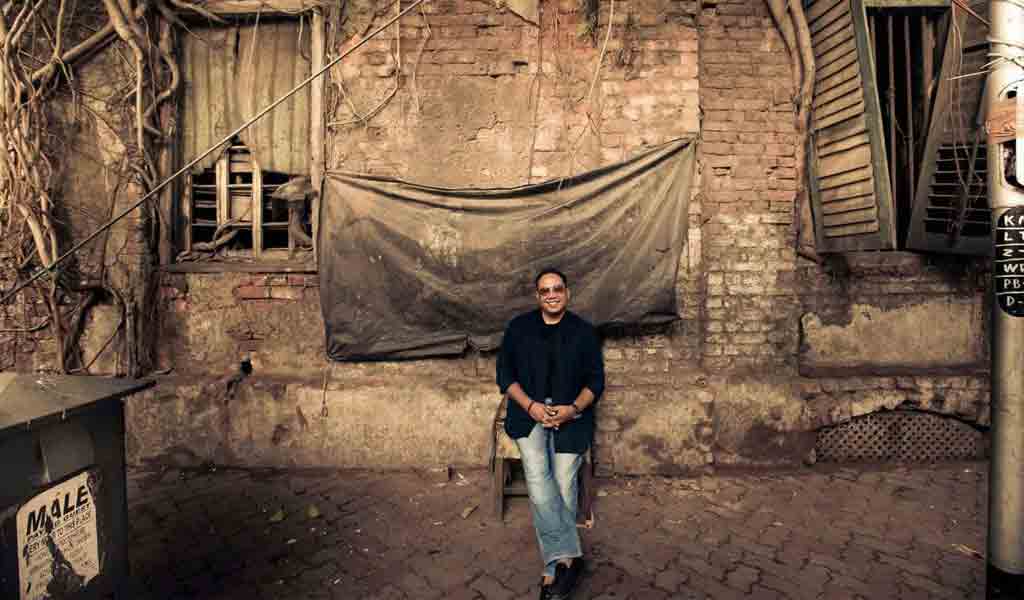 Photo credit: RAJESH GUPTA
DENMARK: Subhasree Biswas spent her entire student life in Rabindranath Tagore's Santiniketan and is a visual artist. An alumnus of NIFT, Kolkata, Subhasree is married to Danish artist Peter Bjorn Franceschi. She wants to start work on making people more aware about climate change. Subhasree has been working with women artists who are below the poverty line to help them earn a living and has collaborated with the ministry of textile products to develop a craft cluster programme. She met her husband in Kolkata when he was having his show at the Birla Academy.

CYPRUS: She is 90 but her zeal to serve people in need hasn't diminished one bit since 1947 when she became a sister of St Joseph's convent. Sister Antonia John has been in Cyprus for 25 years.She was instrumental in starting over a dozen St Joseph's convent schools and homes in India. Today she takes care of women migrants from Asia who are exploited and have nowhere to go. She also runs a social home for them, giving them shelter, food and clothing. She also takes care of this boy whose parents were deported back to Romania.

GREECE: Thirty-five-year old Balkar Singh is the man behind the largest gurudwara being built in Greece. Singh is a driver of large trucks and has raised 2.5 lakh euros donated mostly by Sikhs from the seven villages around Quinofyta. He arrived in Greece in 1998.

ITALY: A musician since the age of 13, Rashmi Bhatt is now one of Europe's most famous percussionists who has collaborated with Sting, Nusrat Fateh Ali Khan, Shakira and Zakir Hussain. "I won a scholarship to Italy in 1995 and fell in love with this country. It is a paradise for art history – 60% of the world's art patrimony is in Italy. Italians are very closed minded linguistically. But if you speak Italian you're welcome. Their view of India is still very exotic.

LITHUANIA: Vineet Sharma is based is vice president of cyber security for Barclays Bank. In his previous job as the chief information security officer for Airtel in India, he developed an algorithm that encrypts mobile wallet for which he holds a patent.

SLOVENIA: In just a few weeks, the sun will be a scarce phenomenon in Slovenia. But locals know exactly where to go to sweat it out - Dr Manivannan Ramaswamy's Ayurveda centre in Ljubljana. Ramaswamy's steam chamber - an ancient Indian object named Vashpaswedana has a temperature of 45 degrees and just 10 minutes in it is good enough to sweat it out. Ramaswamy is using Ayurveda to help Slovenia's World War II veterans to overcome severe depression and anxiety.

SPAIN: Everywhere you go in Agustin Paniker's house, you will see books. Scholar, philosopher, historian, writer and publisher, Agustin is one of Europe's most sought-after experts on India. He has written six seminal books on India – on religions, caste system and the country's changing face. He says he has over 5000 books on India and his company has published over a 1000 books till date. Agustin's grandfather came to Spain 100 years ago. Agustin has two adopted children – both from India.