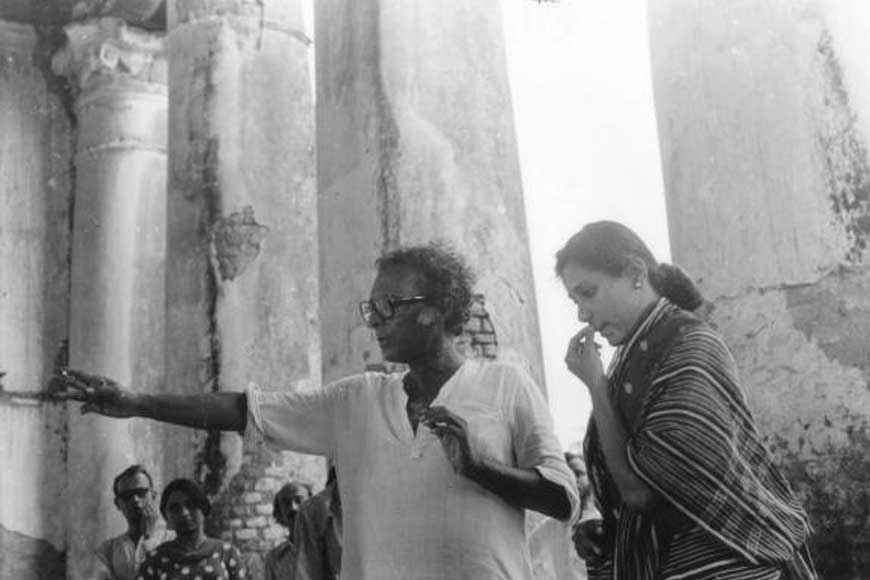 Scene 1: Two men sit eating a sumptuous meal in the middle of a field. One of them, having eaten enough, walks to a nearby pond to wash his hands. That done, he turns to the modest sized hill behind him and suddenly squints, having spotted movement in one of the hill's crevices. Scrambling up the hillside for a closer look, he comes upon a wild-haired, wild-eyed, angry man in his hideout, a rebel against the local king.
Scene 2: Two men again. This time, two near-naked, solidly built wrestlers grapple with each other on the ground, their bodies glistening with sweat and smeared with red earth, apparently in the middle of nowhere. Suddenly, one of them remembers that a train is due, and they set off in a mad rush, trying to put a few clothes back on, along train tracks which now appear on the screen, headed for the station where they are employed as signal men.
Obviously, both are scenes from films. Both in Bengali, both shot extensively in Purulia district. For those who haven't guessed the names yet, the first is a scene from Satyajit Ray's Hirak Rajar Deshe (1980), and the second, from Buddhadeb Dasgupta's Uttara (2000). Both widely acclaimed films, both have immortalised the locations where they were shot, and thanks to an initiative by a Kolkata-based team of travel operatives, you can now visit both. A little bit of cinema, a little bit of tourism combine to form the concept of 'film tourism', or tours undertaken specifically to visit shooting locations.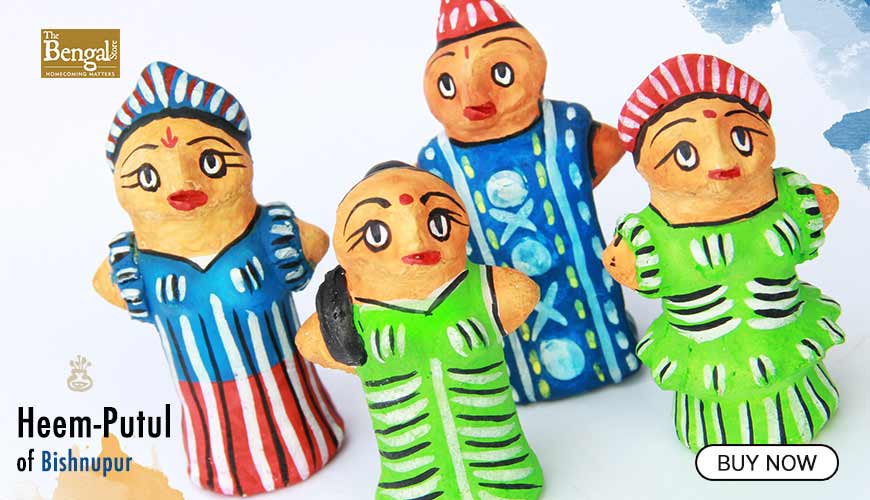 Nilanjan Basu, one of the directors of Khorlo Tours and Travels, explains that the reason behind the initiative is passion rather than commerce. Having begun their journey with Purulia approximately three years ago, Khorlo have now expanded their repertoire to include famous shooting locations in Jhargram, Darjeeling, and Hooghly. Understandably hampered by the Covid crisis, the company is planning yet another trip to Purulia in December-January as the tourism sector gradually opens up again.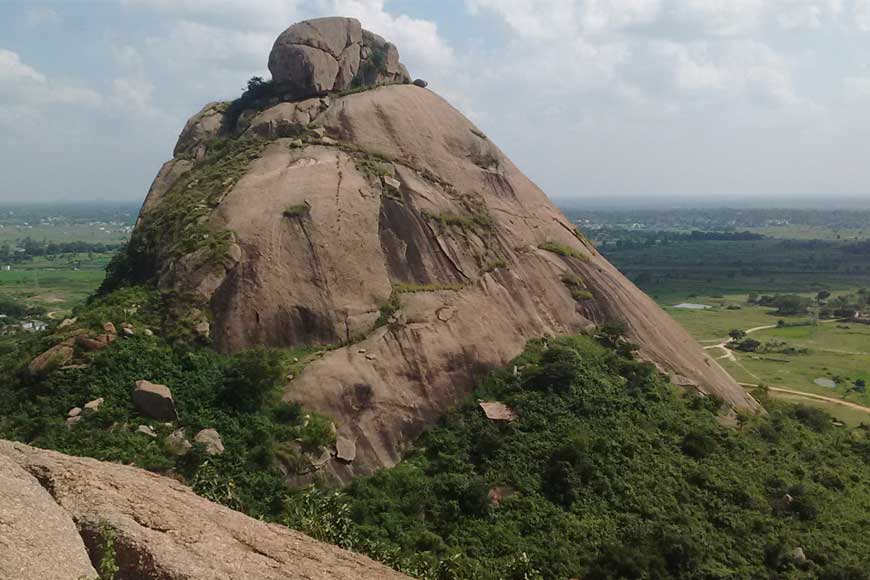 Joychandi Pahar
Both Jhargram and Purulia are two night-three day trips, says Basu, and are best done by road, for which the company hires comfortable 'micro coaches'. On an average, it takes about six hours to get to Purulia from Kolkata, with breaks in between, while the time frame for Jhargram is about 3.5 hours. For Hooghly, a day trip is sufficient, largely to explore the area around Hatui village, where Mrinal Sen shot Akaaler Sandhane (1980), and the film crew took up residence at a magnificent, decaying mansion belonging to an old zamindar family, where Mrinal Sen accidentally discovered three reels of one of the few survivors of Bengal's silent film era, 'Jamai Babu' (1931). Also nearby is the Anandamayee temple, a temple complex dating from 1785 onward.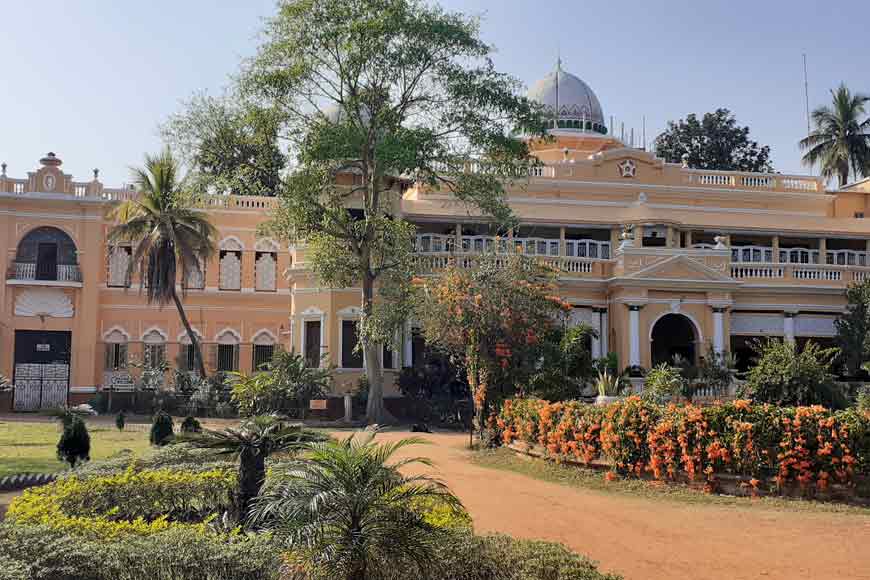 Jhargram palace
Jhargram palace, which has played host to a fair few shoots, is still probably best remembered for Sannyasi Raja (1975), the Uttam Kumar blockbuster based on the celebrated real-life Bhawal Sannyasi mystery. Today, tourists can stay at rhe government-run Jhargram Rajbari Tourism Project, and have a quick chat with the lady who cooked Chingri Malaikari for the matinee idol when he was staying at the palace while shooting for the film. Two other major films associated with the rajbari are Sandip Ray's Tintorettor Jishu (2008), and the recent Durgeshgorer Guptodhon (2019).
Similarly in Purulia, Joychandi Pahar is, of course, the famous hill from Hirak Rajar Deshe, while Buddhadeb Dasgupta, himself born in Purulia where his father was a government doctor, has shot Uttara, Mondo Meyer Upakhyan (2002), and Tope (2017) across various locations in the district. However, in recent years, Bollywood and even international filmmakers have made a beeline for Purulia, notably Vikramaditya Motwane for Lootera (2013), starring Sonakshi Sinha and Ranveer Singh, and Italian filmmaker Itali Spinelli for Gangor (2010), based on a short story by Mahasweta Devi.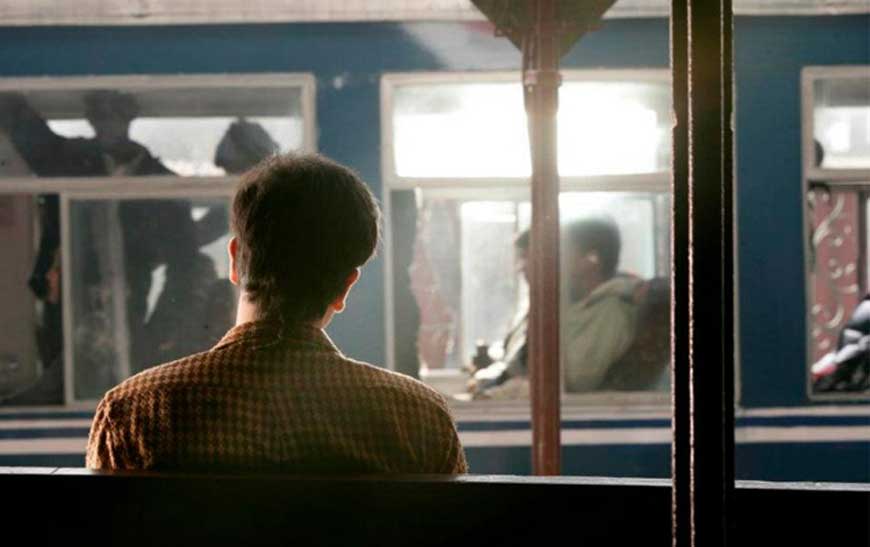 Barfi (2013)
And finally, Darjeeling. Not just the queen of hills, but quite possibly the queen of Bengal's shooting locations as well. From Rajesh Khanna serenading Sharmila Tagore in Aradhana (1969), to Ranbir Kapoor and Priyanka Chopra in Barfi (2013), Darjeeling has featured in so many films that it would be foolish to try and list them. Once again, however, it was Satyajit Ray's Kanchenjunga (1962) which captured Darjeeling in a way that no other film could. Sadly, until train services resume post the Covid lockdown, a trip may be difficult to plan, says Basu, though individual travellers are free to make a road trip if they so wish.
The West Bengal Tourism Development Corporation properties in Purulia, Jhargram, and Darjeeling offer excellent accommodation and food, and you can easily contact them for bookings and more information.
West Bengal Tourism Development Corporation Ltd
DG Block, Sector-II, Salt Lake
Kolkata 700091
Phone: (033) 2358 5189, Fax: 2359 8292
Email: visitwestbengal@yahoo.co.in, mdwbtdc@gmail.com, dgmrwbtdc@gmail.com
For enquiries about Khorlo's film tourism packages, visit www.filmtourism.net
Story Tag:
Films, Tourism in West Bengal