From having Rs 100, to setting up a 200-crore business empire – Malay Debnath's inspiring 'rag to riches' story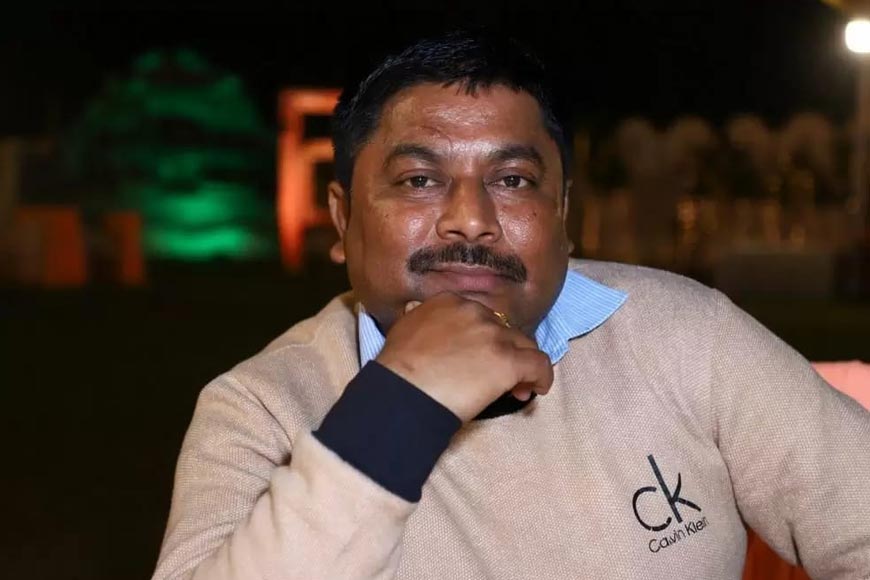 Dream and hard work – the two motivators that helped Malay Debnath to turn Rs 100 into a 200-crore business empire. We often hear Bengalis do not like hard work and hence they often lose the race to the more hardworking communities of India who flock to cities like Delhi and Mumbai to earn more and survive. Yes, Delhi was a difficult city for Debnath who landed here just after his Higher Secondary examinations, from a nondescript village in North Bengal. He just had Rs 100 in his pocket, but he had to earn to support his siblings and family back home. And he knew nothing but hard work in a tough city would help him survive in the journey called life. As Debnath recalls: "I just kept telling myself, come what may, I shall keep working hard, I saw many of my age and I was then just 19 years, run back to their villages, to their parents, after a week, as they could not sustain the hard work and the long shifts. It was a tough world here, unlike the one we had in our village but I knew if I could keep working hard, one day God will be with me and will heap blessings."
Debnath's rags-to-riches story is thus not just inspiring for a whole generation but also proves that Bengalis can work, unlike the usual notion that they are a lazy race. In 1988, Debnath as a boy reached Delhi from a remote village in the Cooch Behar district of West Bengal. He just had Rs 100 in his pocket, half of which went for the train ticket. Today the owner of Debnath Caterers and Decorators, who built his life from scratch in the national capital has created a personal wealth worth Rs 200 crore and owns properties in different parts of the country including tea gardens. Apart from the catering business, he also runs pantries on six trains.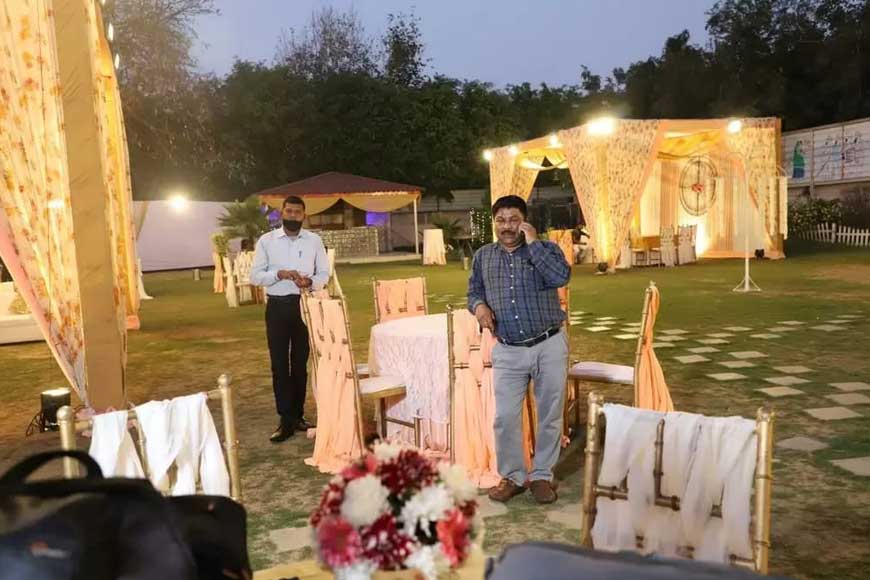 His determination and passion helped him shape his destiny. Pestharjhar village in Cooch Behar is a small rural hamlet, where his grandfather owned stretches of land. land. "My grandfather hailed from East Bengal (now Bangladesh) and came to West Bengal in 1935. He had landed properties. Our family-owned a weaving unit and enjoyed a respectable social status in the village. My grandfather even donated land to build a school for the poor children of the village. The school building still stands as a testimony to his generosity, He was respected a lot by the villagers back then and our family was also respected," says Debnath.
But tragedy struck early in his life when the factory owned by the family was burnt after a political clash and the family turned to paupers, as the entire capital was gone. Debnath was just six years old then. Though the family resumed the business they never regained their old glory and the situation became worse by the early 1980s. While his father went around in search of jobs, Debnath and his elder sister and two younger brothers who were still studying were living in penury. Back in the village, Debnath took care of the small tea shop that his family owned, primarily working before school and after school hours. It continued for three years till he completed his Class 12 after which he quit his studies and left for Delhi with the 100 rupees that his mother gave him. While stating this story Debnath still gets emotional and keeps saying how he used to pray to Devi Saraswati stating that come what may, he will work hard.
After landing in the national capital, Debnath started working for a caterer. As he recalls: "I was made to work beyond my designated duties. Even cleaning dishes, and polishing tables. But I never complained. I knew I had to start somewhere, else how will I reach somewhere?" While most of his teammates could not sustain the hardship and left, he earned the love and respect of the owner and within a year his salary was increased from a mere Rs 500 to Rs 3,000. "I even did 18 hour shifts as I had to send my salary back home and the overtime money I kept for my own food and lodging in Delhi."

Meanwhile, Debnath changed jobs and later became a supervisor of an event management company in Delhi. He also did a course on hotel management from ITDC (Indian Tourism Development Corporation). While working in this event company, Debnath got a bigger exposure. The company used to organise many big parties and it was a learning experience for him. He also met many people at such parties who would later help him to start his own catering business. One such person was Colonel Bagchi who later became a Major General and encouraged Debnath to start Debnath Caterers and Decorators and gave him a chance to get impanelled as a caterer of an army mess. "I formed my company and got impanelled at a fee of Rs 2 lakh. Soon, I started getting orders for organising the parties hosted by the army personnel," remembers Debnath.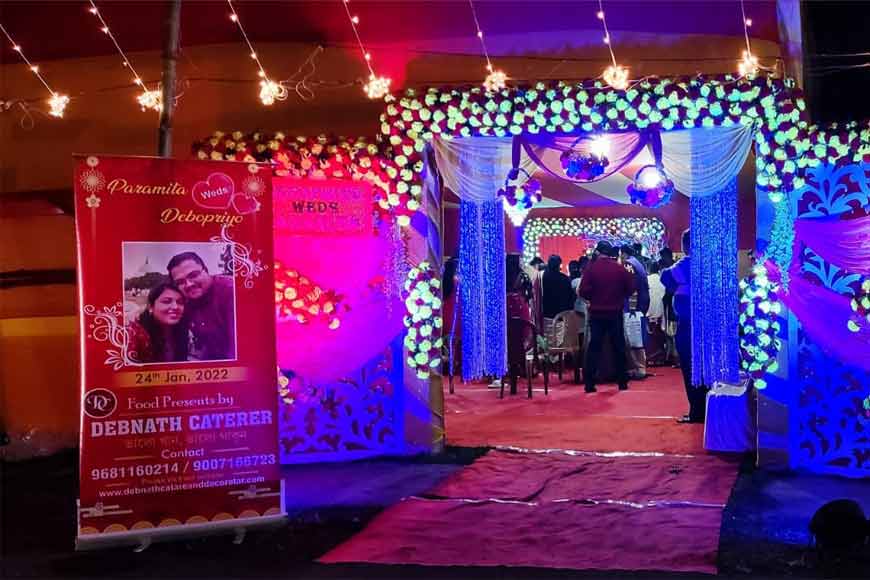 And then started the rise of the man who had proved that Bengalis can work hard too. At present, he is impanelled with over 35 army messes that include Delhi, Pune, Jaipur, Ajmer and Gwalior. He has built assets of around Rs 200 crore which also includes tea gardens in North Bengal. His wife is a homemaker and his two daughters are studying in Australia and Pune. Despite scripting a story of success and affluence, he still leads a very simple life. "I still live in a very small house as my demands are quite small. I believe in simple living and high thinking." Well, Debnath is indeed an inspiration for us all.