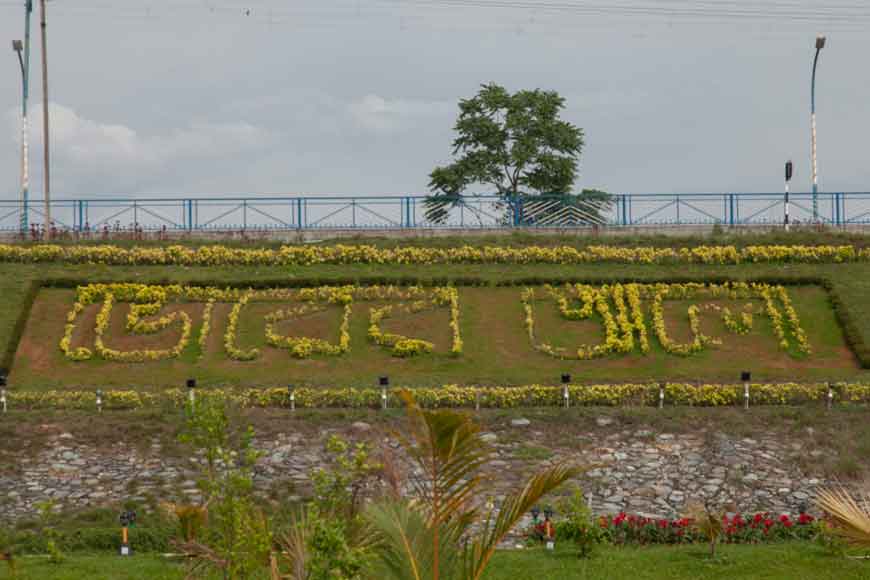 Geographically speaking, Gajoldoba is a village near Odlabari in the Malbazar subdivision of Jalpaiguri district in West Bengal. Like many other villages in the region, it is also adjacent to a tea garden which bears its name. Over the past few years, however, the state government has been developing Gajoldoba as a tourist destination, thanks to its location and surroundings.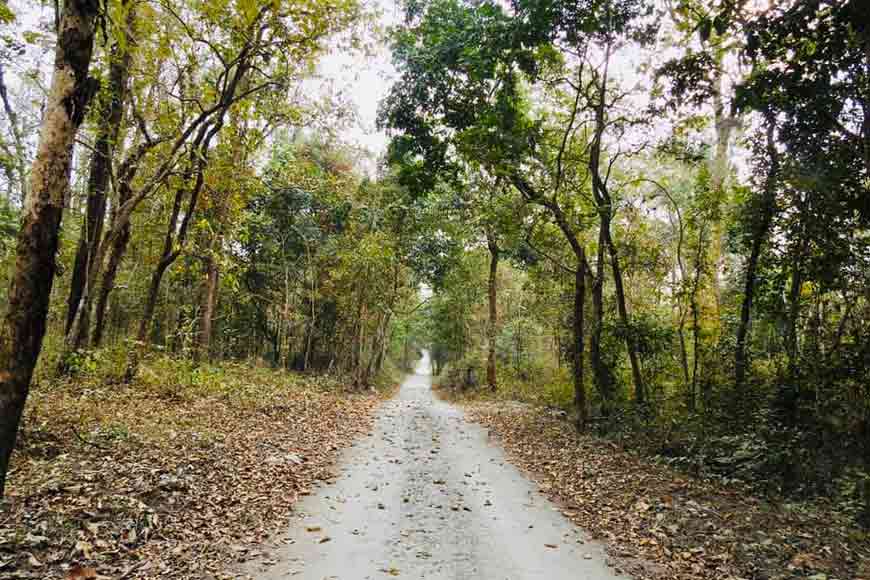 Baikunthapur forest
Located on the western side of the Teesta river, Gajoldoba is close to the magnificent Baikunthapur forest. For years, Gajoldoba has been known to many for the dam on the Teesta, constructed for the irrigation of agricultural lands across North Bengal. This dam has given birth to a large and beautiful lake upstream, which has become home to several species of migratory birds during winter. The natural beauty of Gajoldoba thus encompasses spectacular views of the forest, river, and mountains, attracting both tourists and locals to the area.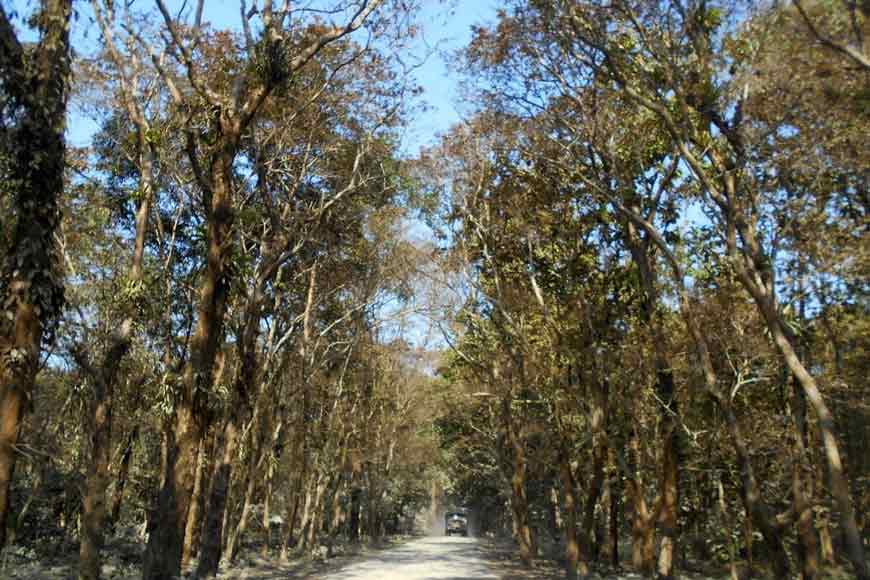 Apalchand forest

Not the least among its advantages is Gajoldoba's proximity to Siliguri (30 km), (Jalpaiguri (40 km), Odlabari (20 km), and Gorumara National Park (26 km). Therefore, Gajoldoba could also become a nodal point from where you plan trips to nearby destinations. With all this in mind, the state government has made active efforts to promote tourism in the area, with more than 200 acres being demarcated for the development of infrastructure. The idea is to turn into a high-end tourist destination in the near future.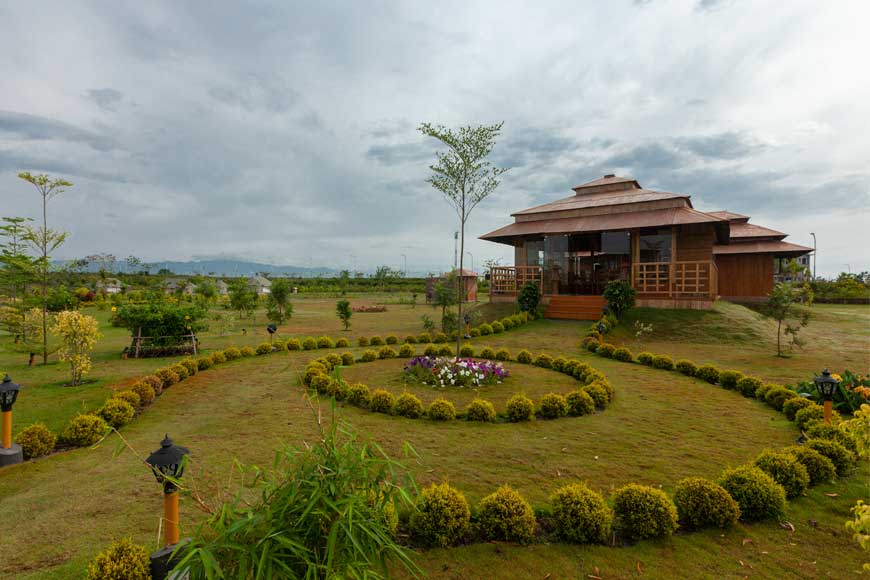 Bhorer Alo Tourism Property
Even at present, you can already visit the sightseeing locations around Gajoldoba, including the barrage of the dam, from where you will even spot Mount Kanchenjunga on your lucky day. Local fishermen offer boat rides downstream in the Teesta, though this is not encouraged during the monsoon months. Across the river is the Apalchand forest, famous for its population of elephants. The Baikunthapur forest, of course, is always worth a visit.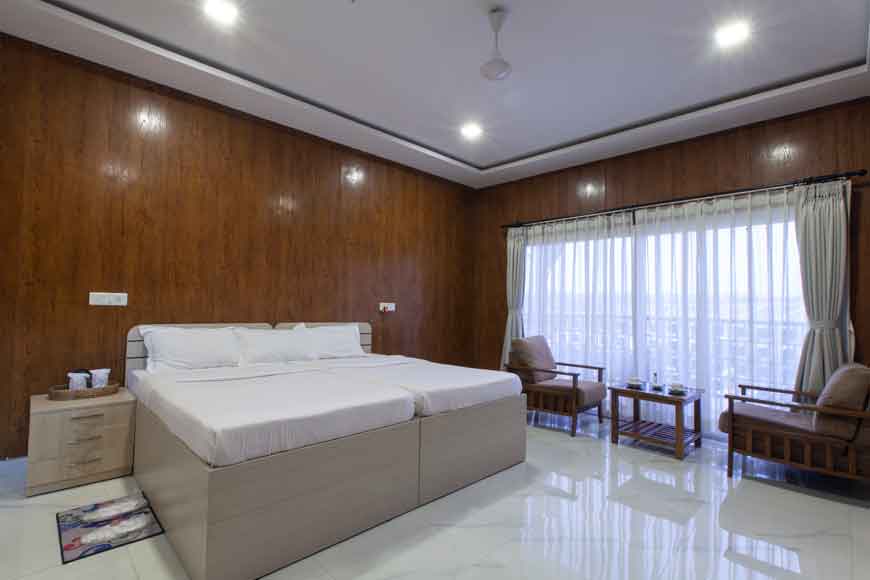 Bhorer Alo
Getting there is easy enough once you get off the train at Siliguri or New Jalpaiguri. Or you could drive in from Bagdogra airport, just 32 km away. And thanks to the state government's focus on this relatively unexplored tourist destination, you can stay in the AC cottages of the beautiful Bhorer Alo Tourism Property run by the West Bengal Tourism Development Corporation Ltd. For bookings and other queries, you ought to contact
West Bengal Tourism Development Corporation Ltd
DG Block, Sector-II, Salt Lake
Kolkata 700091
Phone: (033) 2358 5189, Fax: 2359 8292
Website: https://www.wbtdcl.com/
Email: visitwestbengal@yahoo.co.in, mdwbtdc@gmail.com, dgmrwbtdc@gmail.com