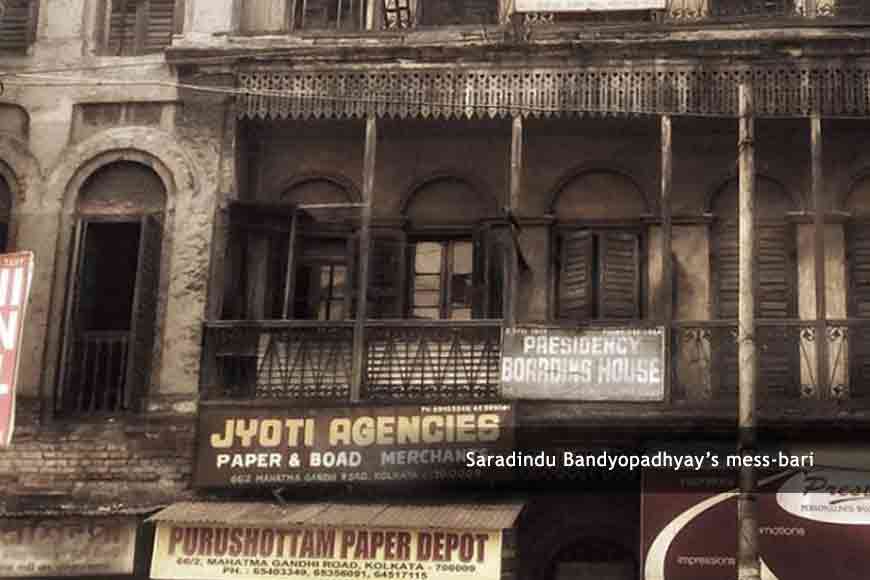 Remember the Bengali film Sharey Chuattor? The unfurling of that love story behind the walls of a 'mess bari' and the hilarious consequences it leads to? Or the Byomkesh Bakshi story in which the murderer runs a mess bari? Well, once upon a time, a mess bari was a part and parcel of the Bengali ethos, and several literary sagas have emerged from behind the walls of these age-old buildings.
Very simply put, an early 20th century 'mess bari' in Kolkata was accommodation for working men who couldn't afford a family establishment in the city. For a small monthly fee, the men would get beds, meals, and basic amenities during the working week. Most of them would go back to 'desher bari' or their native homes during the weekends.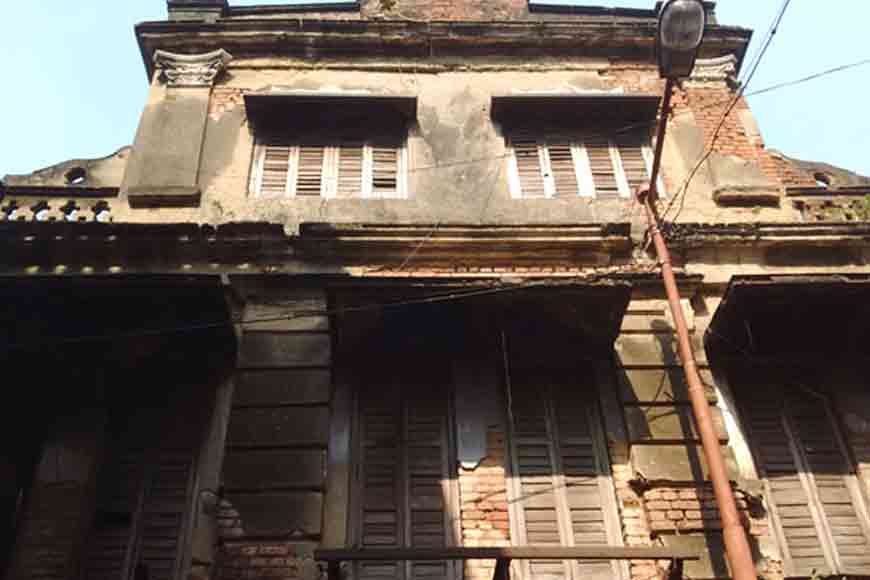 Shibram Chakraborty used to live here
Though most of these messes are now gone, some still exist, if only as a shadow of their former selves. Take for example the Khetra Kuthi Mess Bari on Muktaram Babu Street, in which iconic Bengali writer Shibram Chakraborty once lived. Old timers at the mess bari recall how the writer never asked anyone to sit in his room, because he felt they would start chatting and eat into his writing time. The boarder who now lives in the room once occupied by Shibram will point to signs of his writings on the walls, because thankfully, Shibram had a tendency to scribble on walls. Sadly, though, the building is dilapidated and needs urgent repairs.

Another Bengali literary legend, Saradindu Bandopadhyay, also lived in a mess bari, like his most famous creation, Byomkesh Bakshi. Saradindu stayed at the Presidency Boarding House on 66, Mahatma Gandhi Road. Like other old buildings of its kind, this mess bari is also in shambles, which is really rather tragic because it was also home for a time to the immortal poet Jibanananda Das.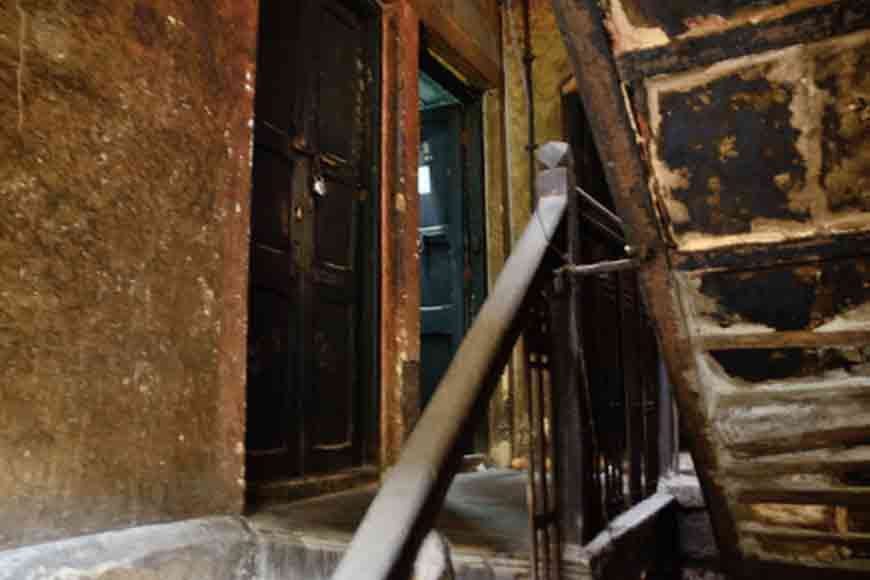 The Room on the First Floor Where Shibram Used To Live
Another mess bari that cuts a sorry figure is on 27 Badur Bagan Lane, off Sukeas Street. It lies in complete neglect, overgrown with moss and ferns. But it is here that two more stalwarts of Bengali literature, Mohit Lal Majumdar and Sajanikanta Das, lived. These buildings carry several memories, moments framed in time, behind their derelict facades. Taken over by modern paying guest (PG) accommodation, with people no longer needing a mess bari to spend months keeping their families in desher bari, an era of Bengal seems to be vanishing. These century-old mess baris stand as a witness to that lost era.
But they will not do so for long, as they are being converted into plush modern PG accommodations with wi-fi, parking lots, customised cuisines etc, primarily to cater to outstation students, at charges ranging from anything between Rs 9,000 and Rs 15,000 per month. Gone are the traditions, history, and the stories they harboured within.