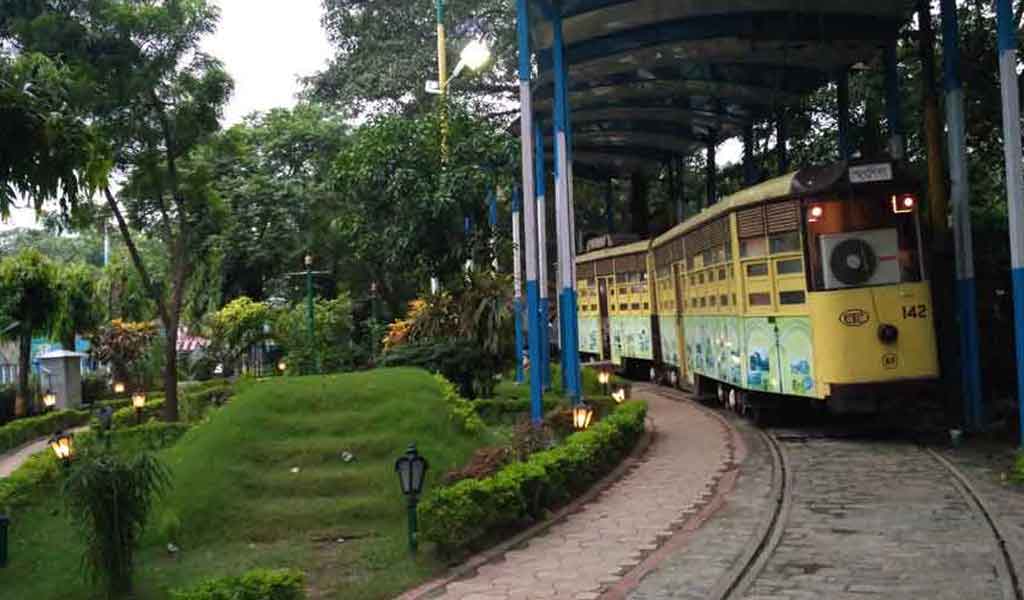 'Tram,' doesn't the very word evoke nostalgia? A mode of transport that we probably still get to see on a few streets of Kolkata and some that we see in London. Very few Indian cities still hold on to trams. But aren't they environment friendly and unlike other modes of transport, create no pollution.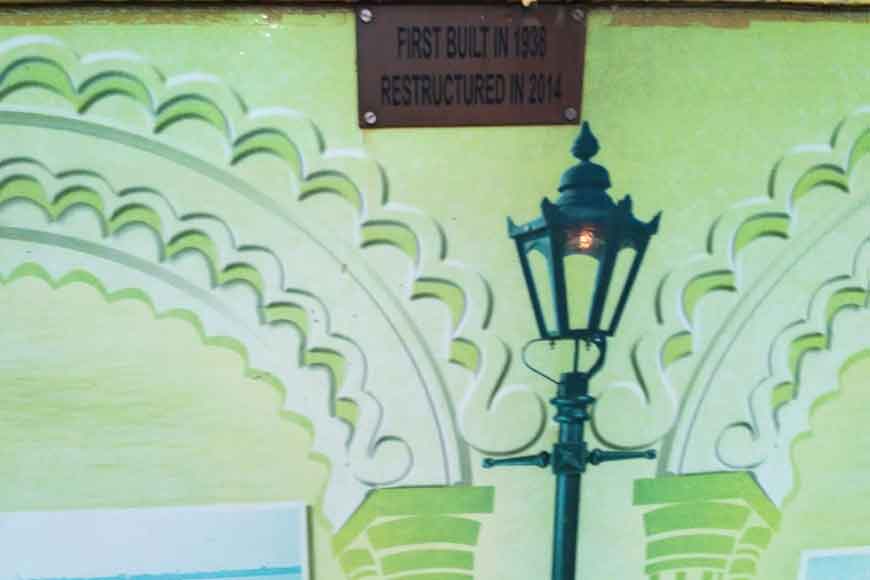 Body of the first Tram built in 1938
Unfortunately, they are said to be slow, and anything with a slow pace are usually abandoned in a fast-paced lifestyle. Needless to say, trams now find place in museums. We thus travelled to the Tram Museum "Smaranika" in Kolkata, that is housed within a vintage tram built in 1938. Interestingly, this wooden body streamlined tram is still functional. This tram has been modified at the Nonapukur workshop with a vestibule to help visitors move from one car to another within the tram. One car is a modified cafeteria whereas the other showcases some interesting memorabilia on trams in Kolkata from the early days to the present times. The whole experience of going through an archive on trams within a tram is quite fascinating.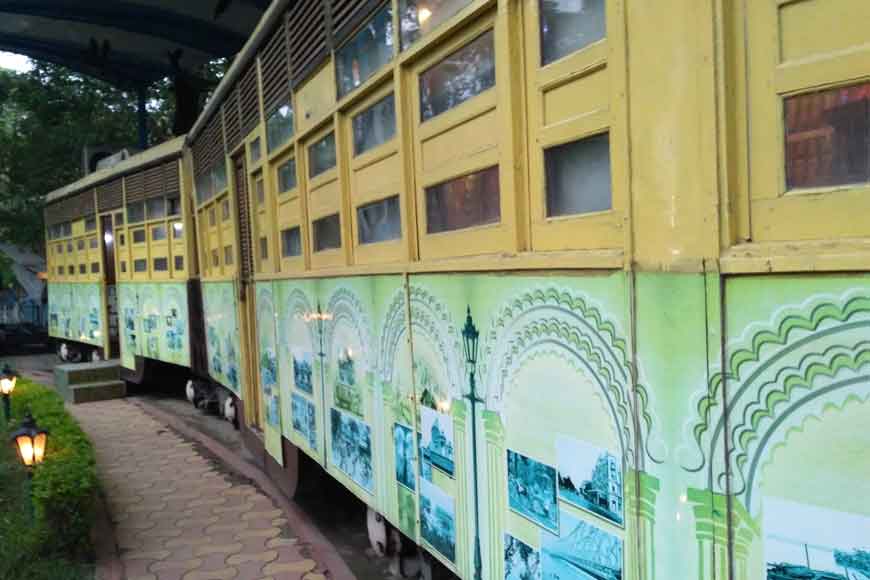 Outer facade of Tram Museum
Inaugurated on 29th September 2014, the Kolkata Tram Museum's present collection includes photos and write-ups of the earliest trams like Horse-Drawn tram cars, Disinfectant Trams, Flat Wagon Trams, Omni Bus, Watering Tram cars and more. Other exhibits include Old Tram Tickets, Tram Passes, pens used by tram conductors, coins, armlets, Coin Exchanger Machine, conductor caps and various tram parts like Pull-Off Springs, Governor Switch and more.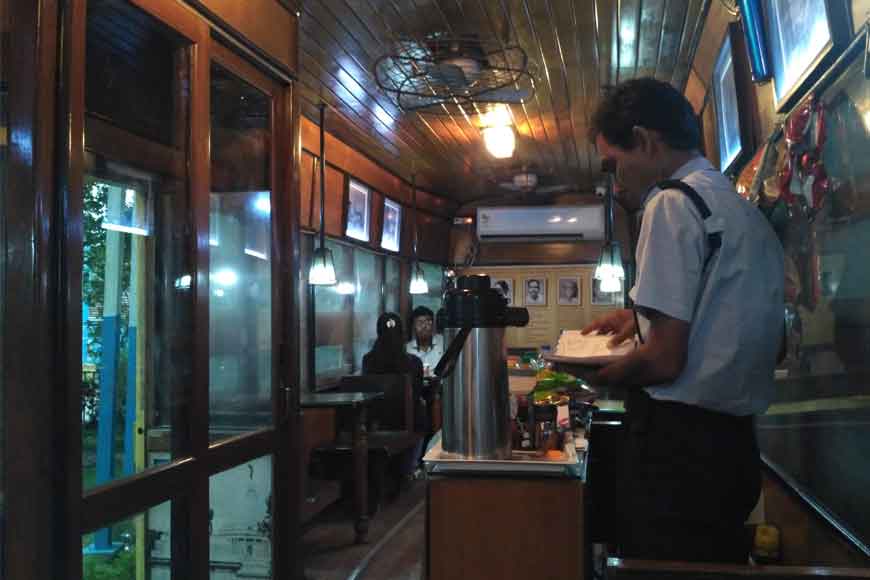 Inside the cafe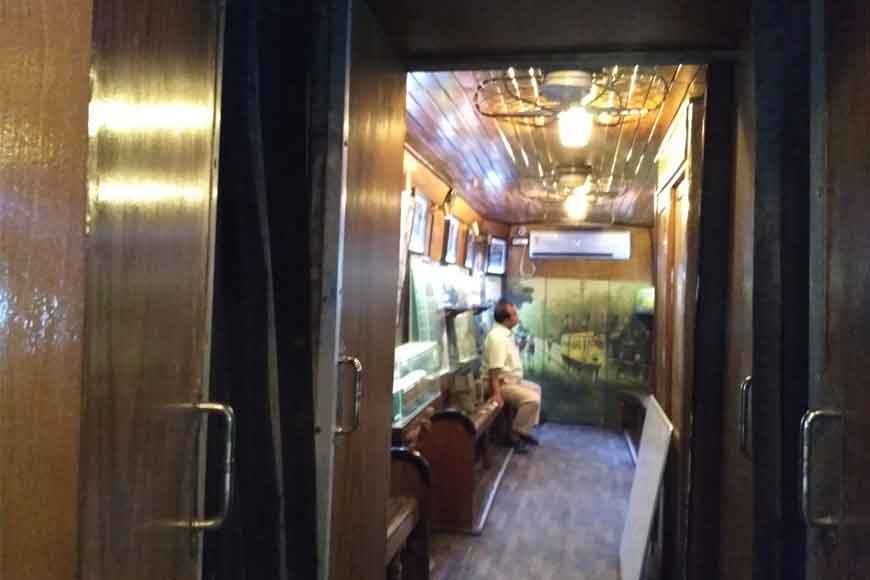 Walking down the Lounge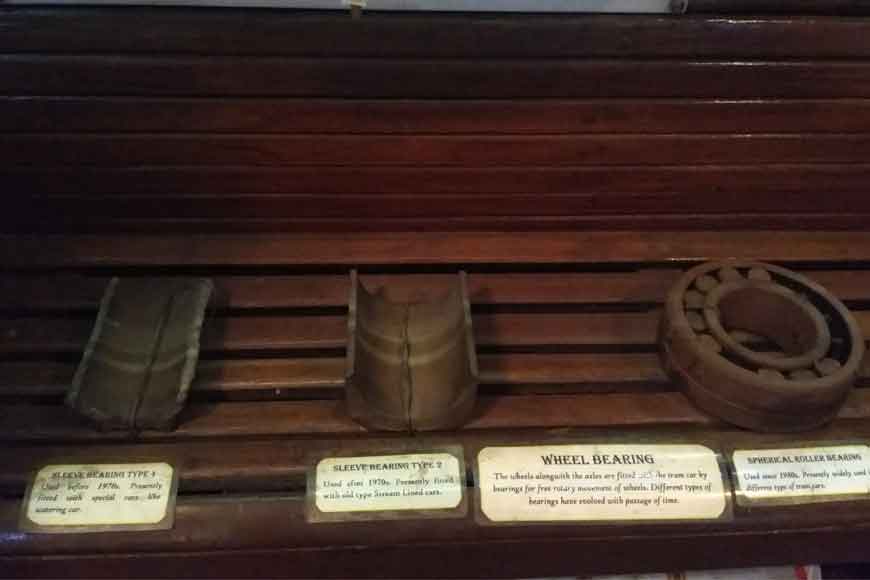 Different parts of old Tram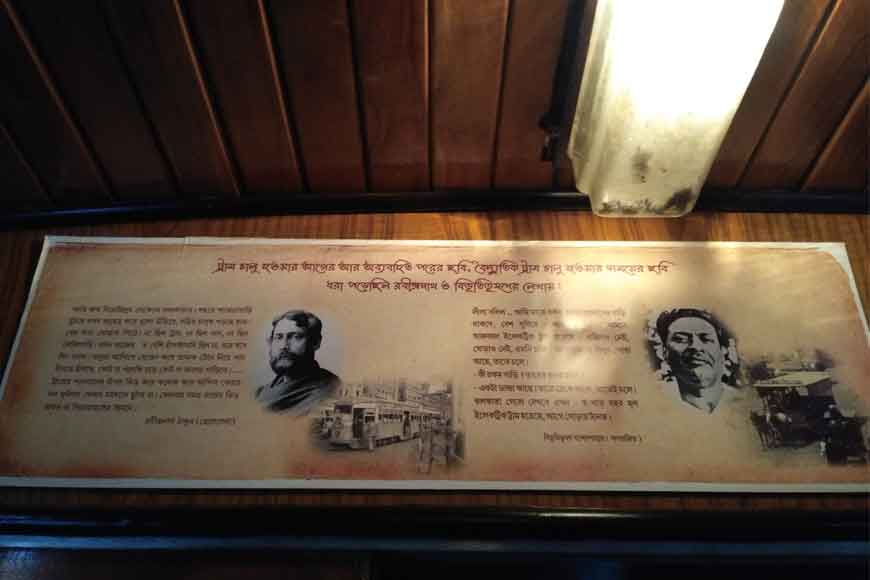 Featuring well-known poets of Bengal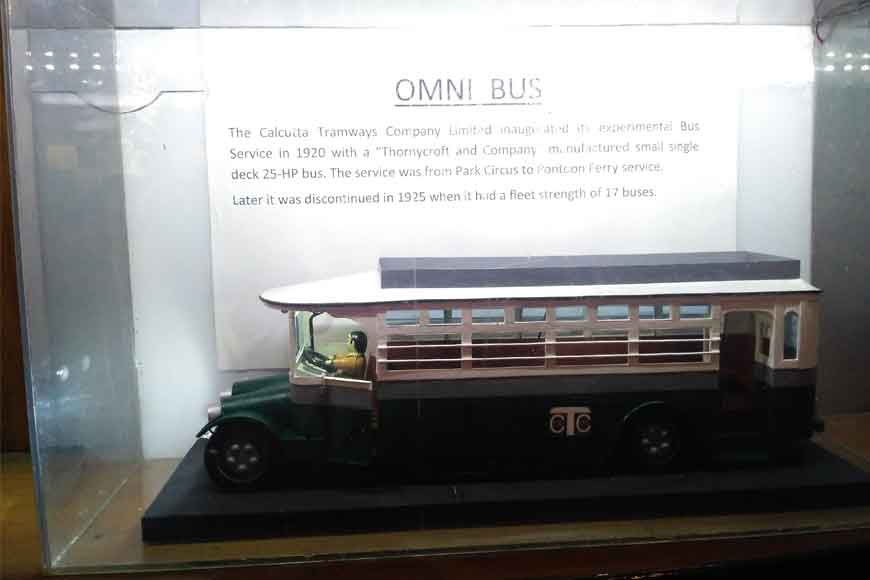 Omni Bus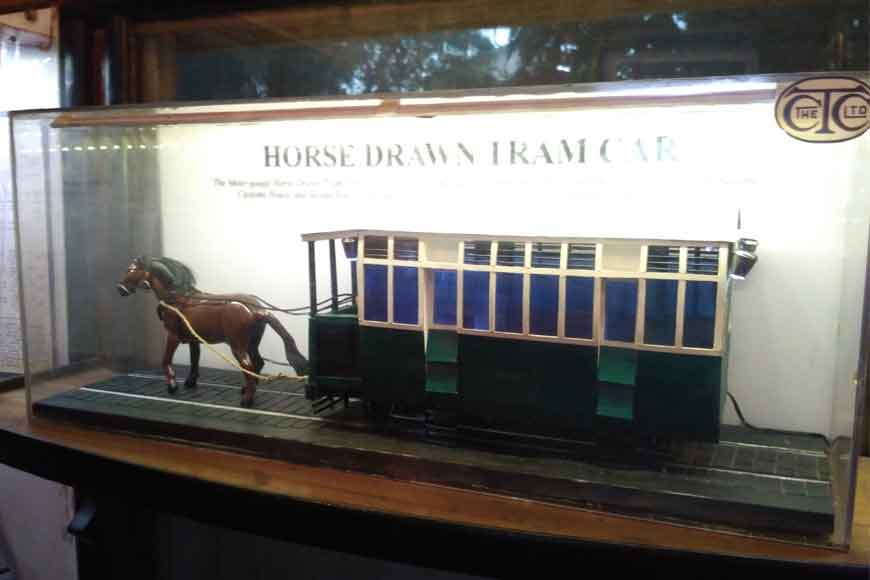 Horse drawn Tram car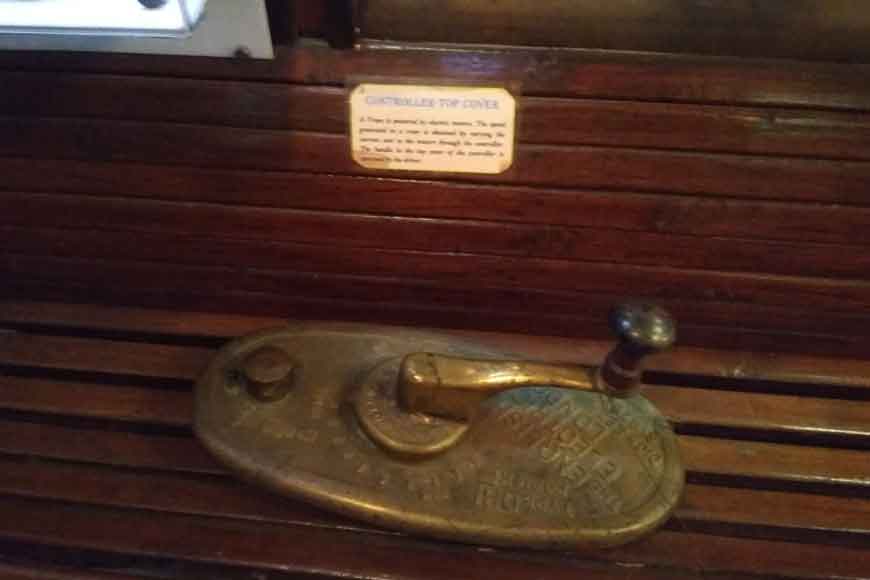 Drivers' control Knob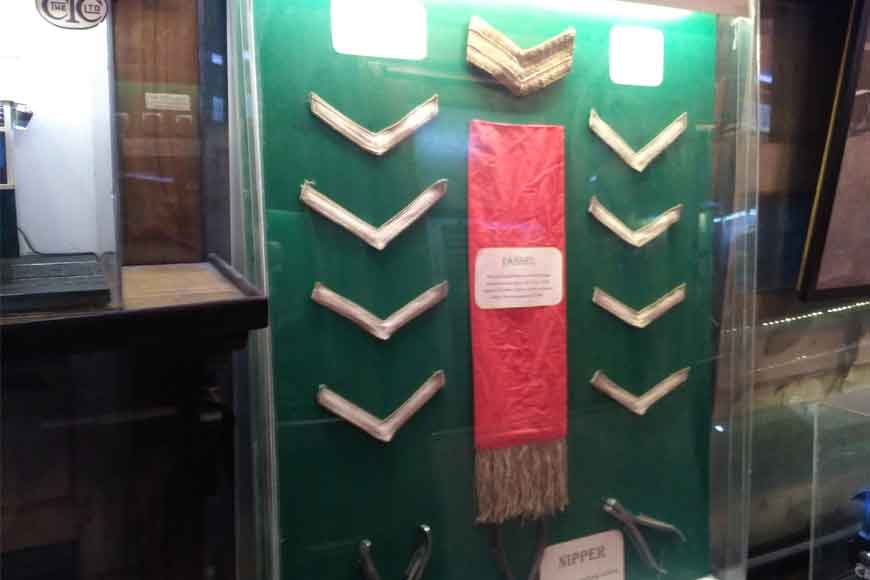 Badges on the uniform of Tram drivers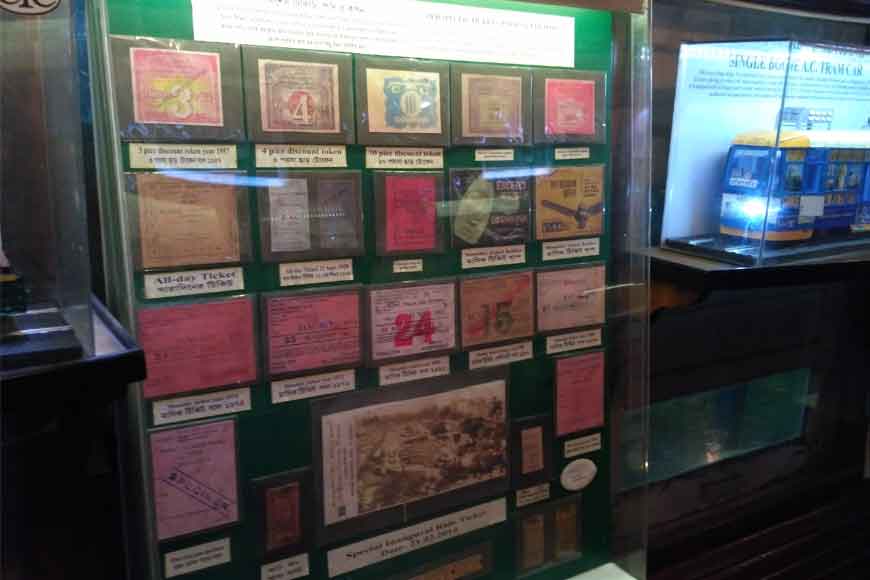 Tram coupons down the ages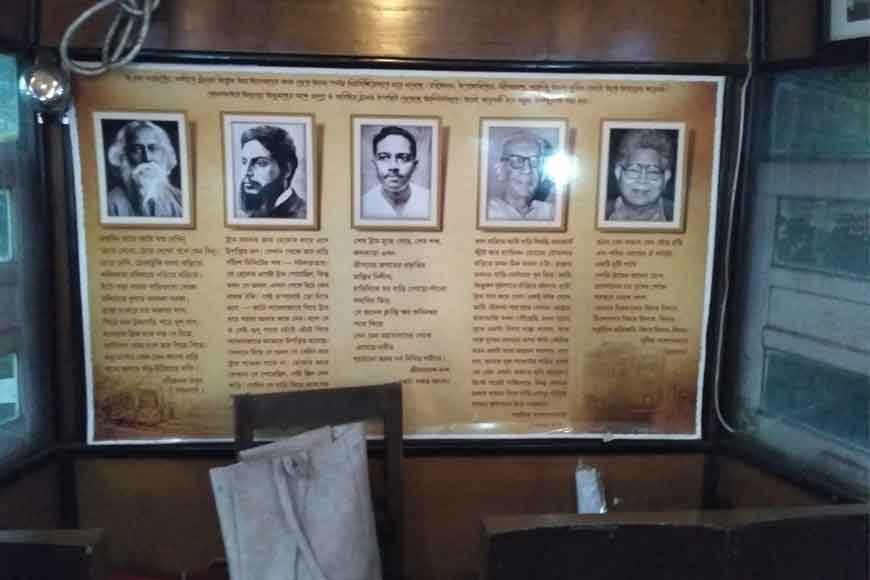 Featuring well-known Writers of Bengal