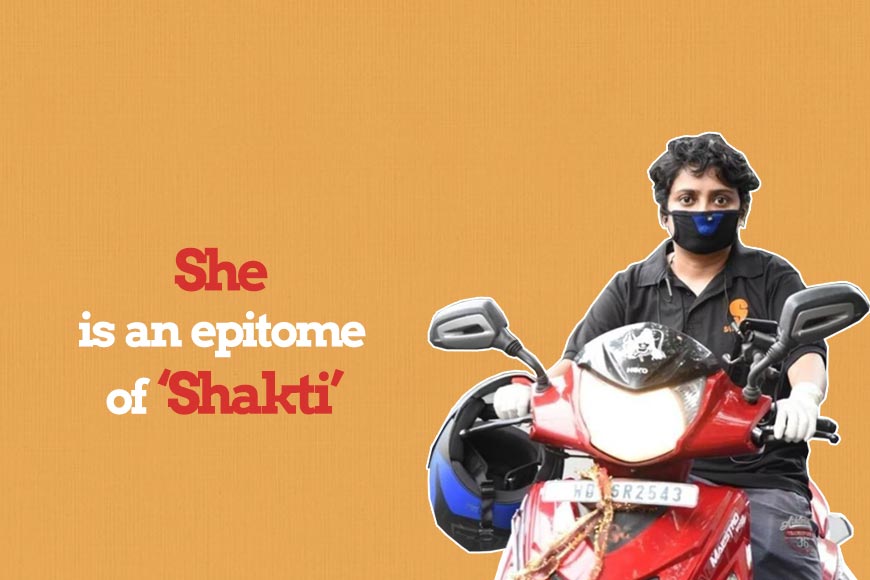 Rupa Chowdhury. Most Calcuttans may not be familiar with her name, but she is a hero nonetheless, an inspiration to millions. She is an epitome of 'Shakti' (power), one who has struggled and fought against all impediments that came her way and is a winner in life today. She is a force to reckon with, one who cannot be stopped, one who will not stop. She is the first female Swiggy food delivery girl in the city and the first Ola cab driver as well.
Rupa lived with her parents in Santoshpur. She was the youngest of three sisters. Her father had a shop and they were well off. But when Rupa was studying in Class V, her mother had a cerebral stroke that left her in a vegetable state. Meanwhile, his father was compelled to put up the shutters permanently following some business-related squabble. Undaunted by this tragedy, he started a wholesale business from the premises of his residence. This continued for a while until one night a major burglary at their residence left the family penniless.
Once more the family's struggle started from scratch. Rupa's father rented a small public telephone booth near his residence and started operating it. By this time, Rupa's two elder sisters had been married. Rupa was still quite young when in 2006, her mother suddenly expired and her world came crashing down. Her father fixed her wedding within two years of her mother's demise. Rupa was married off and she went to live with her husband and in-laws at Barasat. But from the very second day of her marriage, she was told in no uncertain terms that she was not welcome in the family. She received the next blow when her in-laws insisted that she must beget a male progeny if she wanted to secure her own future in the house.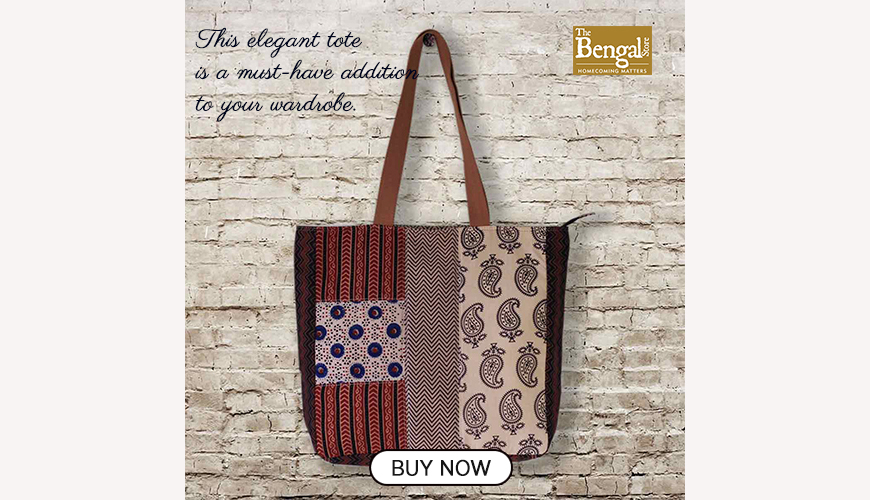 Rupa became a mother and she gave birth to a son but that did not make things easy for her. Now her husband was unwilling to take responsibility of his family. She was asked to leave her son with her in-laws and leave for good. Rupa refused and instead shifted to a rented house in the vicinity. She had to shift dwelling twice in four years' time and then her husband suddenly refused to pay anything for her and her son's upkeep.
Rupa started selling spices from door to door to make ends meet. Initially she started visiting houses in her in-laws' locality and then expanded her route to include Santoshpur where she canvassed to sell her products. Soon, she realized though, the amount she was earning was not enough to secure a future for her and her son. In 2014, Rupa joined a private insurance company as a tele-caller. Her efficiency was noticed by her employers who promoted her within a couple of months of joining but her salary remained static. She also realized that her son's studies was being affected as she remained outdoors for a major part of the day. So she left her job within a year and went with her son to live with her father at Santoshpur.
Meanwhile, her husband's torture had increased to such an extent that she had to lodge a complaint against his atrocities in the family court. However, no action was taken against the man. Instead, her husband trooped in at her father's house in her absence one day and took their son away with him without informing her. Rupa was devastated. All her battle seemed to lose its purpose. However, she knew she would have to fight back, for her own sake and for the sake of her son and her ageing father. She joined her workplace but in 2018, her eldest sister suddenly died. It was a big blow to her father and he became perennially ill. Rupa had to leave her job and stay at home to take care of her father now.
She did part-time jobs here and there for brief spells. However, her father did not survive long and he expired in 2019, leaving her alone. But Rupa the warrior would not concede defeat so easily. She scouted for employment and one day she noticed an advertisement put up by Swiggy. The company was going to recruit delivery persons and she applied. She was proficient in riding bike and her application was accepted. She joined Swiggy. She was the first delivery girl to join Swiggy. But after 5 pm, her duty hours ended and she had no work to do. So she applied for the job of Ola driver. This time again, her application was accepted and she was the first female Ola cab driver in the city. Now she rides Ola bike Rapido as well.
Rupa has been a solo soldier all through but she nurtures a dream that is very close to her heart. She wants to set up a training school for girls who have suffered misfortunes like her. She will help them earn their livelihood and establish their individual identity. She is striving hard to succeed in her project and we all hope to see many more warriors for whom Rupa Chowdhury will remain an inspiration.