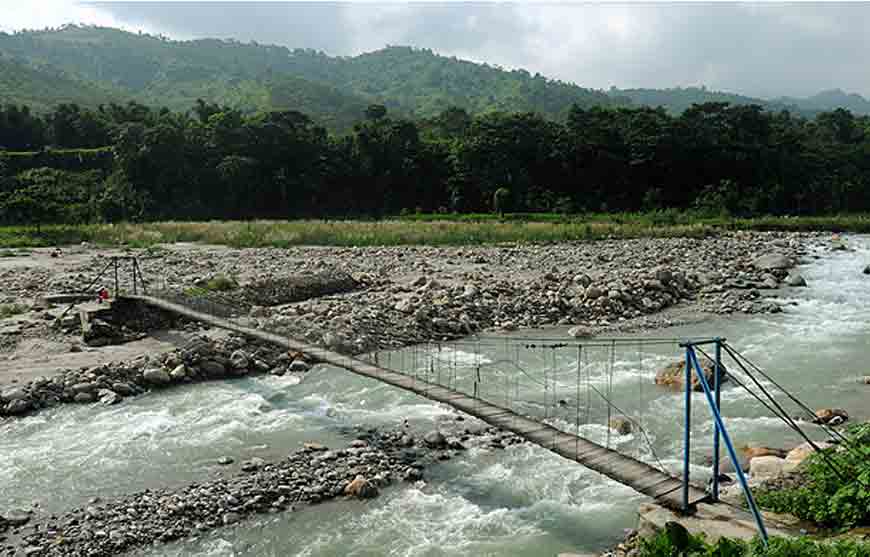 Jhandi,an offbeat destination in Dooars
Jhandi is a living, breathing, spectacular Himalayan paradise, where you can spend a weekend surrounded by lush, tropical evergreen forests of sal and pine, home to some of India's rarest Himalayan flora and fauna. Jhandi's excellent climate and picture perfect setting, surrounded as it is by scenic tea gardens and fairytale forests, makes it one of those yet unexplored jewels of north Bengal that is a must-visit for nature lovers and adventure enthusiasts alike.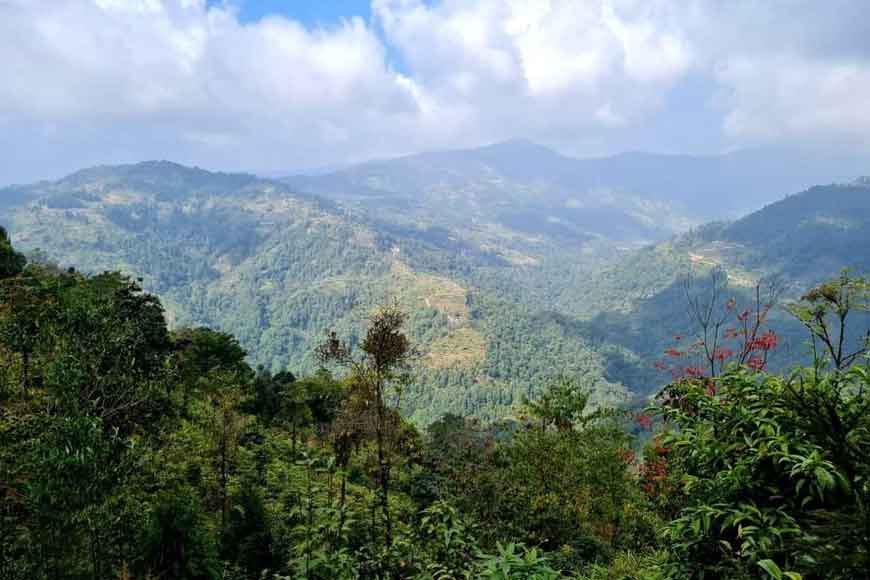 Located in the Dooars region of Gorubathan block in Kalimpong district, Jhandi is a small hamlet situated 6,205 feet above sea level, around nine kilometres from Lava. As it is situated close to Gorubathan, visitors can also explore the tropical forests of the western Dooars, such as Gorumara (about 50 km) and Chapramari (about 43 km), from here.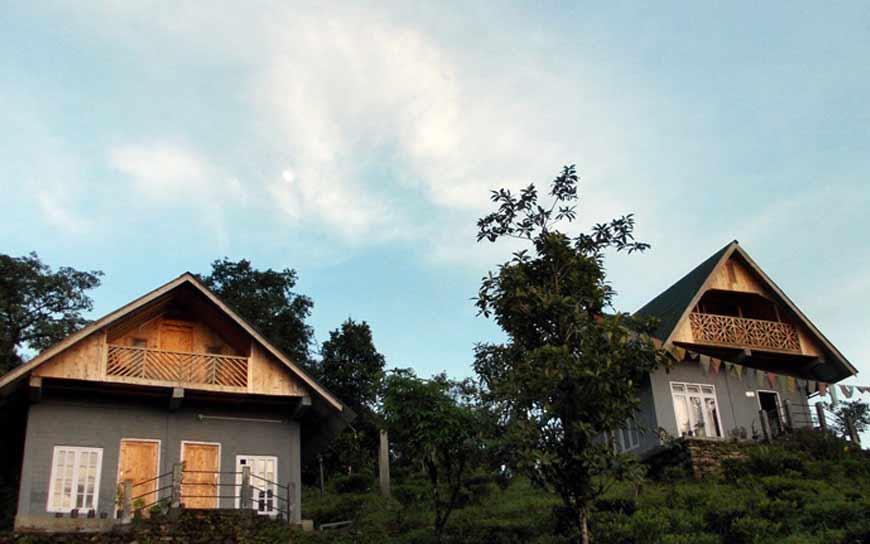 Jhandi Eco Hut
The tranquil ambience, perfectly suited for a 'Birding Walk', is one of the main attractions of the region. The trail of Jhandi Eco Hut (located in Gorubathan) is teeming with exciting flora and fauna and the sounds of cicadas or bush crickets. You may also sight many colourful hill birds like the Rufous-necked hornbill, chestnut bellied rock thrush, parrotbills, hill myna, and great barbet, which makes the place a thrilling birding paradise.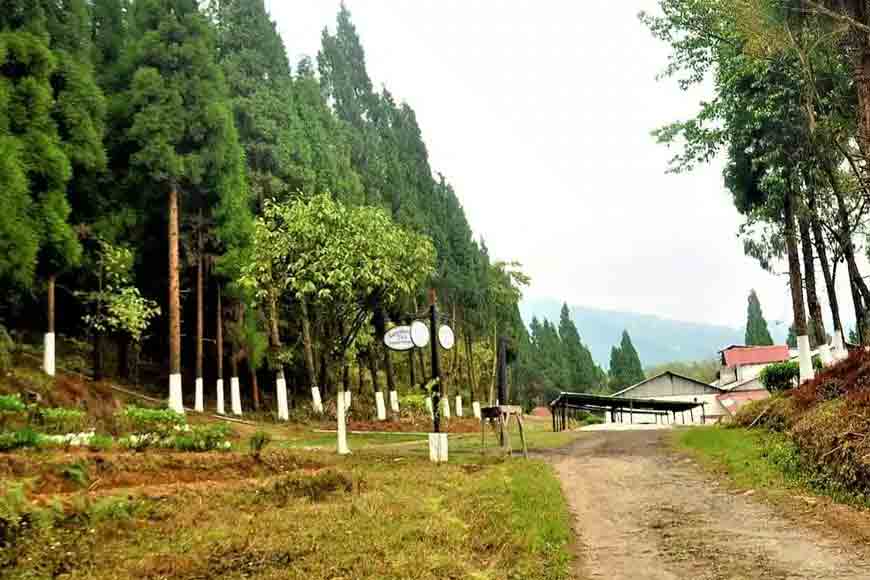 Hiking in the forests to spot sub-Himalayan species is very popular among nature lovers. There are also great trekking route options in the area including treks to Sinchula and Rovers Point, from where one can witness the spectacular golden rays of the sun emerging from behind snowclad mountain tops, early in the morning. The Samabeong organic tea gardens nestled in the middle of the Neora Valley forest are famous in India and abroad for their unique flavoured aromatic tea leaves, grown through biodynamic tea cultivation. The stunning crystal waters and the heavenly ambience of the famous Changey waterfalls in Kolakham are also perfect for relaxation.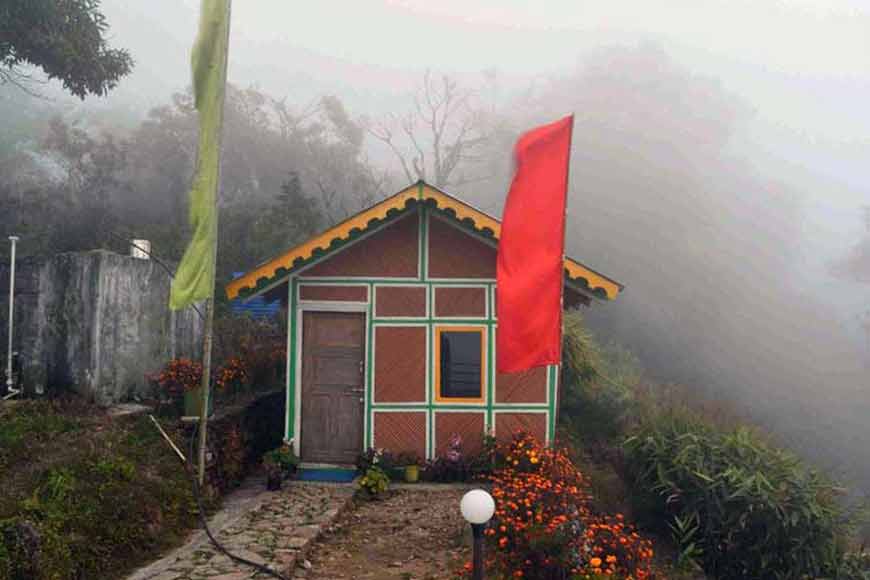 The tranquil ambience of Jhandi
The Lava Buddhist monastery is very popular among tourists who want to spend some lonely time far from the madding crowd, an oasis of spiritual serenity. In the Gorubathan area there also lies the picture-perfect hamlet of Fafarkheti, surrounded by the Chel river and thick green forests, an ideal spot for picnics and spiritual rejuvenation.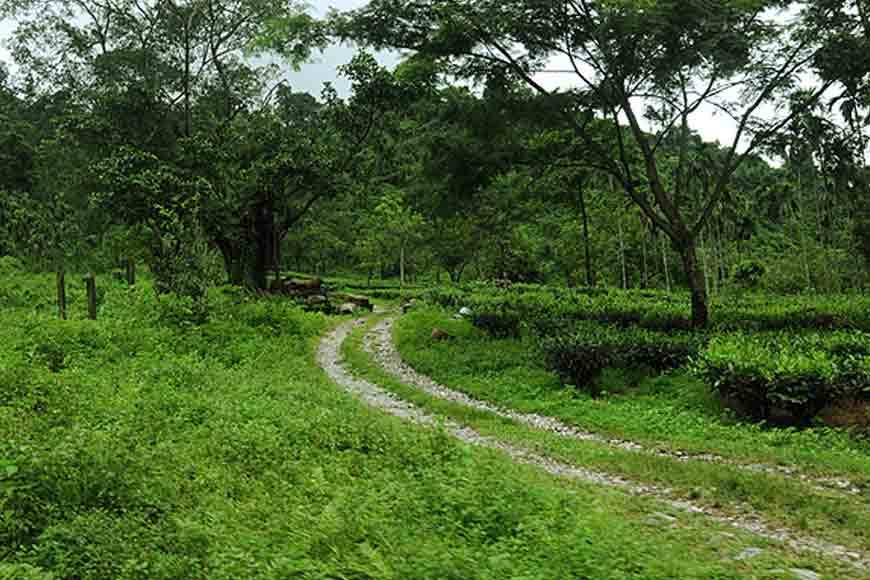 Those wishing to stay in Jhandi can opt for the lovely Jhandi Eco Huts, an eco-friendly property that offers an amalgamation of quality service and soothing natural beauty. Located around 755 km from Kolkata, Jhandi is good for a visit at any time of the year, but is mostly preferred by tourists during the monsoon.