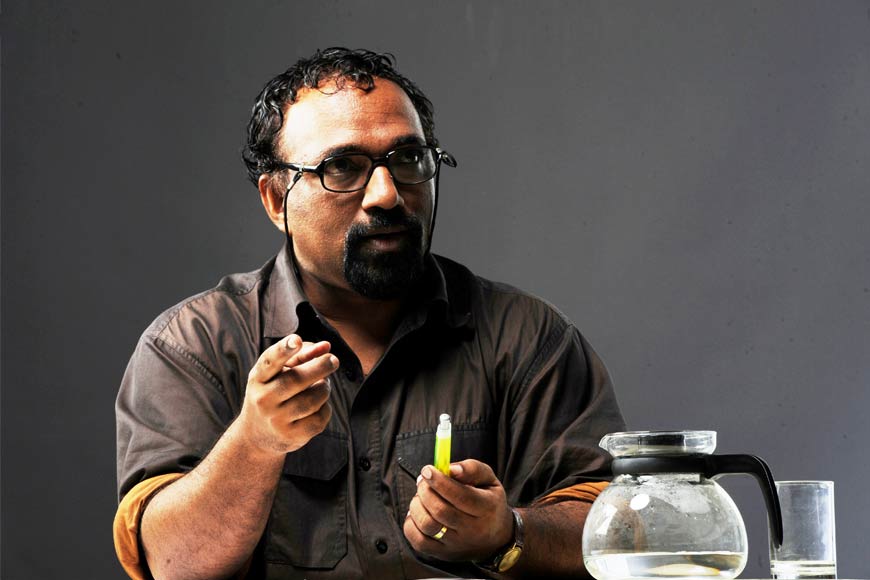 Who is Joshy Joseph? He is a national award-winning documentary maker, a talented writer on cinema, and the head of the Films Division, Eastern Region. Recently, noted journalist Vidyarthy Chatterjee was awarded the prize for Best Writing on Cinema by the Chidananda Dasgupta Centenary Trust, Kolkata for Calcutta Lives – A Joshy Joseph Trilogy which underscores the long and eminent track record of Joseph, who wears a low profile by choice.
He is basically from Kerala. But the Films Division took him to Mumbai from where he was transferred on promotion to Kolkata more than 25 years ago. Since then, he has become a Kolkatan, by choice and by profession. The three films Chatterjee covers in his book are - One Day from a Hangman's Life (2000), A Poet, A City and a Footballer (2014) and Walking Over Water (2021), a feature film. But he is most excited today for his long documentary on the veteran and prolific Manipuri filmmaker Arindam Syam Sharma.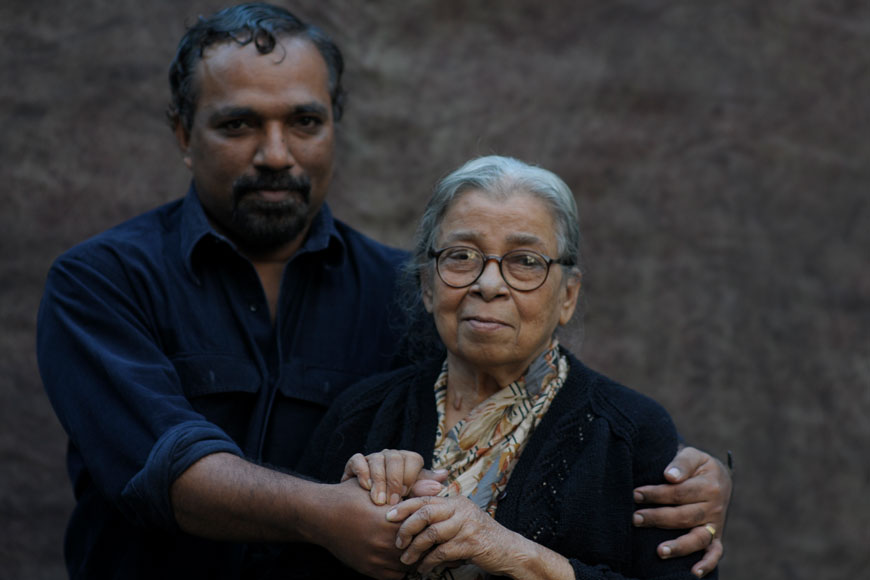 Journeying with Mahasweta Devi
Joshy made One Day in the Life of a Hangman in 2004 and it was released at Nandan in 2005. The execution of Dhananjoy Chatterjee by perhaps the last hangman of Kolkata, Nata Mullick, was the trigger. "I was motivated to make this film because of the strong media focus on the hangman, 85-year-old Nata Mullick. The incident had created the kind of anticipation that attended public executions in medieval Europe. Through this film, my aim was to de-fictionalise the non-fiction by retreating into the dingy, cell-like room of the old hangman for one whole day before the hanging," says Joseph.
The film raised the hackles of the then Government of West Bengal, so much so that it stopped the film's screening two days after it was released. The 83-minute film was produced by Drik India, a photographic NGO. Though the film initially appears to focus on Mullick and how he learns to manipulate the media attention to benefit him financially, Joseph very intelligently points fingers at the media which is prepared to go to any length to make the best of the occasion, and does not spare himself either.
A Poet, a City and a Footballer is the film in which the dynamics of death unfold in varied manifestations. People filled with the vibrancy of life even after they have survived death-like situations, larger-than-life personalities like P.K. Banerjee, one of the greatest footballers India has ever produced. On the other hand, one encounters low-profile occasional filmmaker and gifted poet Gautam Sen, who begins to shoot a documentary on the great footballer and a feature film with a superstar at the same time just after he has been diagnosed with fourth stage terminal cancer of the lungs. This is another manifestation of death. Sen, who passed away before Joseph completed his film, knew his days were numbered. But he was determined to complete both films before the final summons. Sadly, he left both incomplete.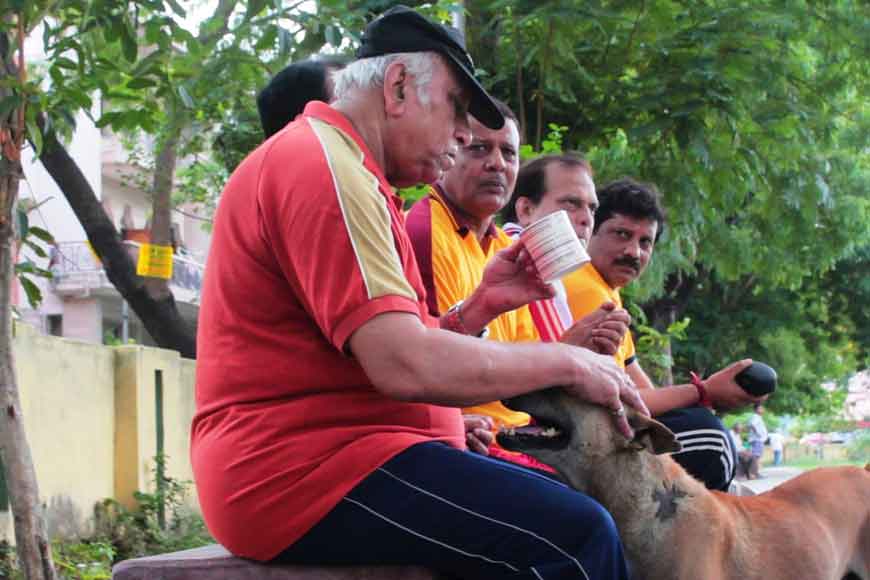 A Poet a city and a Footballer
Says Joseph, "The narrative technique adopted to hook the viewer is a constant shift of perspectives, from my film to the film on P.K. Banerjee Goutam was dreaming of, then shooting, and the fiction film he was shooting. At times, all these multiple perspectives converged, blurred, mingled or separated. But to give the viewer a linear comprehension, I divided the film into four chapters. This is essentially a Bengali film, by a Malayali. Maybe subconsciously he is trying to connect with Tagore's Char Adhyay!"

Walking Over Water is the story of an artist, his wife and their son Jose at a primary level, and constantly alludes to multiple narrative metaphors like the Golden Record of NASA in Voyagers, the Howrah-Vidyasagar bridges on the Hooghly in Kolkata, and the walking over the water miracle of Christ. Joseph says the film can be read as an autobiographical film exploring the inner and outer mindset of the artist trapped between a lack of rapport with his wife on the one hand, and his son being caught in the conflict between his parents on the other.
He has made several biographical documentaries over his long career. Among them are Journeying with Mahasweta Devi and another on Nirad Mahapatra, the noted Odia filmmaker. Journeying with Mahasweta Devi captures Mahasweta Devi in her personal moments, mostly when she is travelling, in a car, inside a railway compartment, talking to the teeming crowds at Nandigram as they rush in to meet her, or at home, talking to the young girl who stands behind her while she combs her hair, and, through large tracts of an interesting question-and-answer session with Dr. Ganesh Devy, who worked with Mahasweta Devi in Gujarat's Tejgarh tribal belt for many years. There are no technical gimmicks with editing, sound, music or camera movements.
With Quietude to Nirad, a 52-minute documentary on Mahapatra, Joseph brings across a filmmaker few contemporary filmmakers would have heard of, since this low-profile, quiet filmmaker chooses not to talk about his films. His focus was on documentaries but he made Maya Miriga, considered a milestone in the history of Indian cinema in general and Odia cinema in particular.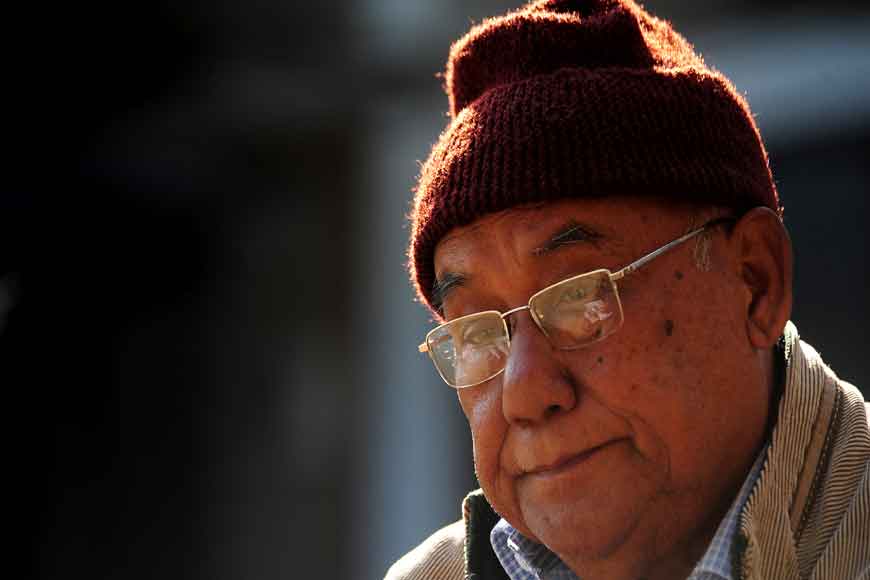 Aribam Syam Sharma
So Kolkata is not Joseph's only love. Over the last decade and more, he has focused on the North-East, not only by making documentaries in those states but also conducting workshops on filmmaking. Though based in Kolkata for nearly two decades, his travels across the North-Eastern states triggered the idea of these workshops in a world largely devoid of theatres, films and filmmaking. "It has been a mutually respectful and warm relationship," he says.
His film on Aribam Syam Sharma, whose works have been marginalised within the broader horizon of Indian cinema, happened because "North-Eastern culture and cinema are sidelined at any mainstream festival. National dailies publish stories on the North-East only occasionally. Now, if a reporter files a story, it is processed in Delhi and sent back to Guwahati for the North-East edition of the same. Nothing in the mainstream, unless it's a massacre or natural disaster. So the story of 50 years of Manipuri cinema and Aribam Syam Sharma makes him part of this marginalisation. Syam Sharma is a pioneer in opening up cinema from the North-East to us," Joseph explains.
The long documentary is called Aribam Syam Sharma and is a series of first-person interviews with the 85-year-old director, actor and music director, whose debut film Imagi Nigtham released 50 years ago. The interviews are interspersed with clips from the two feature films which made Sharma a pioneer in Manipuri cinema, scenes of traditional raas performances, explanations about the special features of the Manipuri dance school, his elaboration on the director's responsibility, and so on.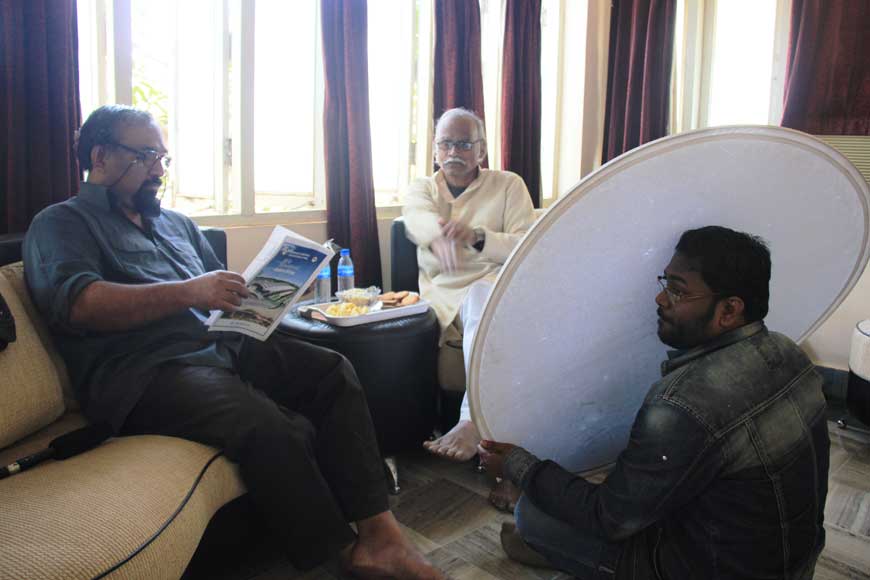 Joshy Joseph with Nirad Mahapatra
"I have used two clips of his films Imagi Nigtham and Ishanou blended with his analysis or anecdotes about them. I believe in a kind of minimalism while quoting others to maximise the final impact of the film. Otherwise, it's the easiest thing on earth to make a film on a filmmaker by sandwiching the maker with excerpts from his films," says Joseph. "Aribam Syam Sharma always made an impact on me as somebody with depth, characterized by a philosophic detachment from the glamour and glitter of cinema. He took cinema to the level of great literature by dissolving the medium into thin air. It is an experience which sends the filmmaker in me into a trance."