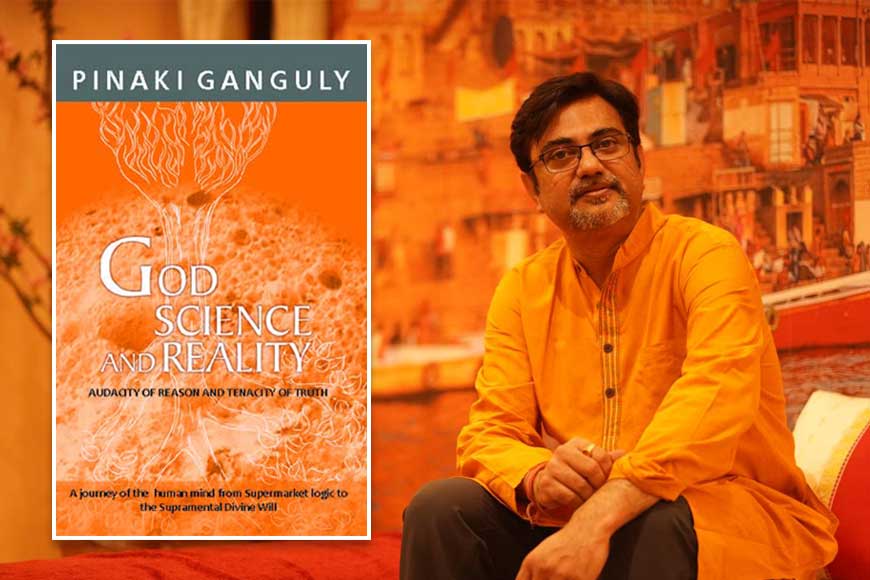 'Who is my Personal God?' 'How did mortality evolve?' 'Who conditioned the mind?' 'What are the pillars of religion?' 'Can we see the infinite through finite lens?' Many such questions have probably rocked your mind often, as the close call of death during Pandemic times might have unnerved many. But for souls like author Pinaki Ganguly, such eternal queries probably shaped what he is today, and in a quest to locate the answers in a battle of wit, experience and internal realization, Ganguly has penned down the soul-searching book God Science and Reality.
Ganguly describes himself as an incorrigible optimist, a lifelong learner with an unflinching belief that 'I am because we are.' His mind map is as vast as his physical touch points, living in various cities across the globe, that probably brought him close to a variety of humans -- from a modern-day atheist, to a scientist, mathematician, philosopher and even those with the oriental wisdom of a Maharshi. Thus, it was easy for the author to weave a varied motif of experiences into words, giving birth to a book that amalgamates Man, Nature, Knowledge, Religion, Cosmos, Consciousness and Existence as a whole.

Being an Associate Vice President in one of the top 10 Indian IT companies, Ganguly's thought process spans a wide spectrum, from Automation and Artificial Intelligence to the marvels of ancient wisdom and that's what makes his book more attractive. With elan, Ganguly explains mysticism as an experience that is not about magic or conjuring spirits, but about uplifting sense of genuine spiritual union with something larger than the self. Almost all mystical traditions identify some sense of Union with the Absolute as the ultimate spiritual goal and thus the author goes on to say: "The overcoming of all the usual barriers between the individual and the Absolute is the great mystic achievement."
At times, the book reminds us of the famous discourse between Einstein and Rabindranath Tagore on matching Science and Philosophy. With an educational background in Science, it was thus easy for the author to successfully march past the tapestry of science and universal beliefs alike. The language of the book being lucid, helps to a large extent in understanding difficult facts in a simple way and the author throws in several examples and texts from Puranas and other religious scriptures that make his book an extremely well-researched treasure. The book also includes various illustrations and diagrams to explain the text. One such diagram in particular attracts the attention of the reader – The Spider's Web that weaves a web between Existence, Consciousness, Macrocosmos, Microcosmos, Religion, Knowledge, Nature and Man. And then he adds the 'Giant Wheel of Reality' in the end. As the author signs off with a prayer from the Katha Upanishad: 'May He protect us both, May He be pleased with us both; May we work together with vigor… Peace, Peace, Peace' the reader is left wondering -- Do God, Science and Reality really converge?
If you wish to know more, read
God Science & Reality
Audacity of Reason and Tenacity of Truth
By Pinaki Ganguly
Publisher: Books Way
Price: 495
Image courtesy : www.pinakiganguly.com