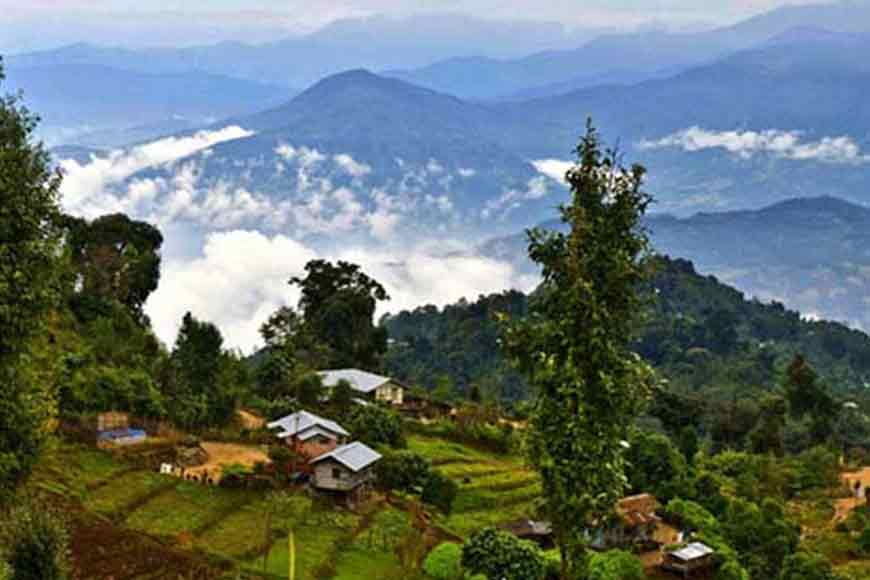 Rishyap (most Bengalis think of, and pronounce it, as Rishop) isn't what you'd call a typical tourist destination. Having made its way into the tourism map in the late 1990s, it remains a small hamlet in Kalimpong district's Lava-Loleygaon circuit. Nestled among the Eastern Himalayas, Rishyap used to be just another remote mountain village dependent on the step farming common to the region, until tourists discovered it, more or less by accident, and made it famous.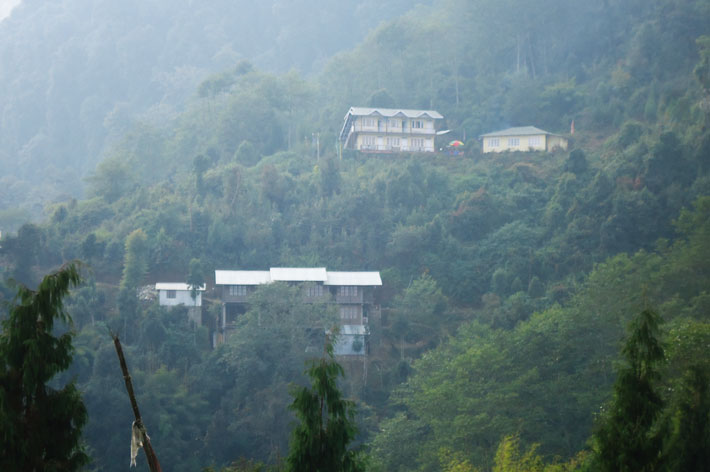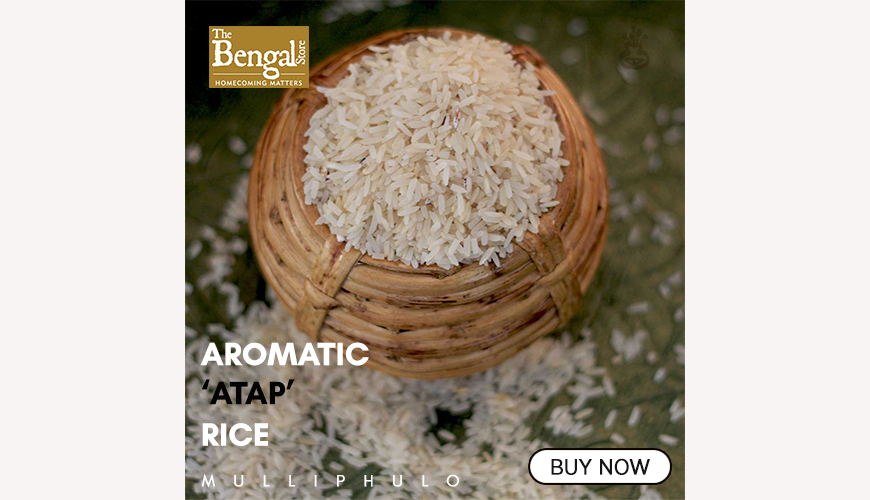 Why? Well, possibly no other accessible area in West Bengal's Himalayan region offers such a spectacular view of the Himalayas. Even today, when you visit Rishyap, that's all you do - drink your fill of the landscape, cocooned by utter silence, until you can feel your soul start to sing. We hope the photographs accompanying this piece will do some justice to the incredible beauty of the surroundings, but you really do need to see it for yourself.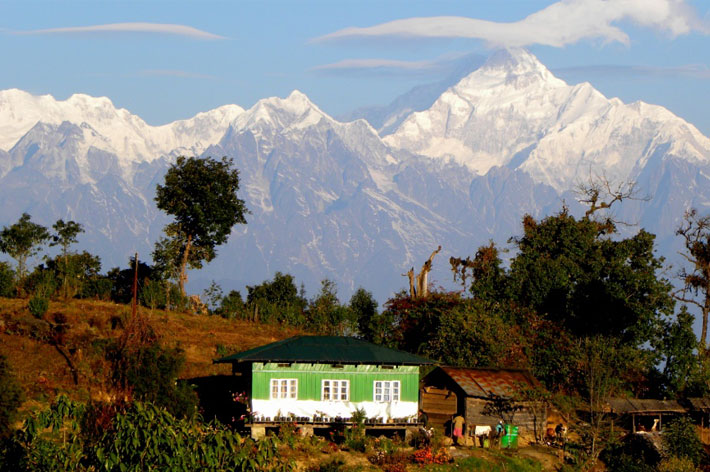 Rishyap is located approximately 8,500 feet above sea level. Essentially situated in a valley, the hamlet was only approachable on foot from Lava earlier, a walk of about 5 km. Now, however, a short motorable road links the two, a distance of roughly 9 km. From New Jalpaiguri, the motorable distance is around 120 km, and you can take one of two routes. Transportation is also available from Kalimpong town and Loleygaon.
In terms of accommodation, there are several small hotels and homestays around the area. The West Bengal Forest Development Corporation operates the Sonar Tori resort, for which all bookings must be done solely through WBFDC. For those so inclined, you may use Kalimpong as a base and drive to Rishyap for the day, a distance of approximately 32 km. The West Bengal Tourism Development Corporation Ltd runs the Hill Top Tourism Property and the Morgan House Tourism Property in Kalimpong, so accommodation is plentiful.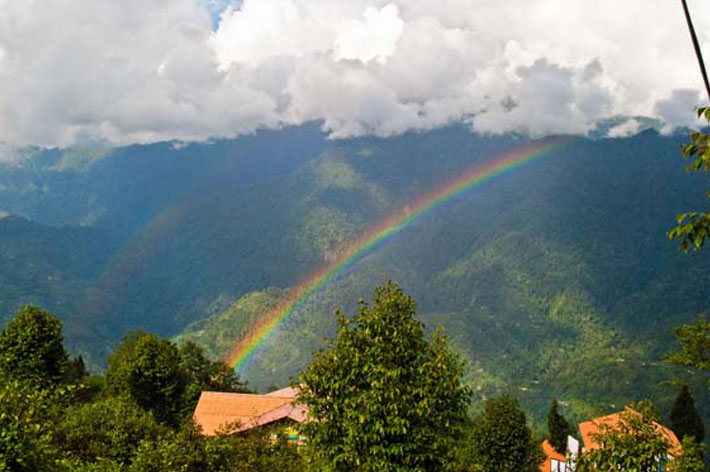 Should your time and budget permit, you can organise a two-day trip covering Lava, Loleygaon, Pedong, Rishi, and Aritar, all within driving distance of Rishyap. But whatever you do, make sure you spend some time at Tiffin Dara, earlier known as Sherpa Dara, a beautiful sunset point, which offers you a kaleidoscopic view of the Himalayan ranges as the sun sinks below the horizon. A pine forest has grown up to the south of Tiffin Dara, where you can enjoy a soothing walk.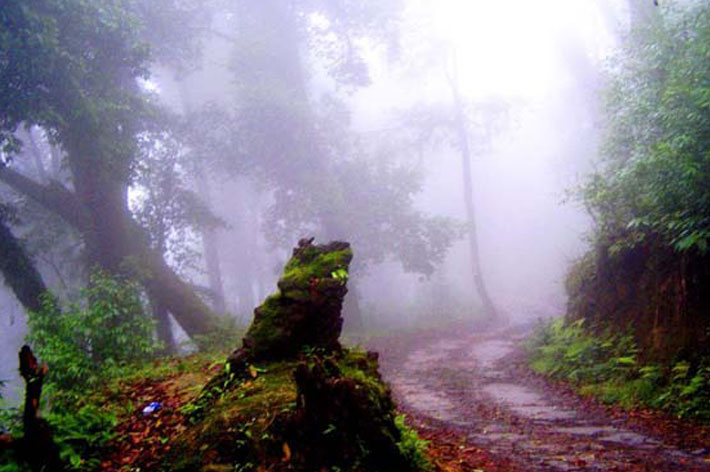 Also definitely worth a visit is the Neora Valley National Park, situated at the conjunction of West Bengal, Sikkim, and Bhutan. The park houses endangered animal species such as the Red Panda, Clouded Himalayan Leopard, Indian Gaur (bison), the Royal Bengal Tiger, and the Himalayan Black Bear. The park also houses a Nature Interpretation Centre, which conducts studies of the immensely diverse plant and animal species of the area.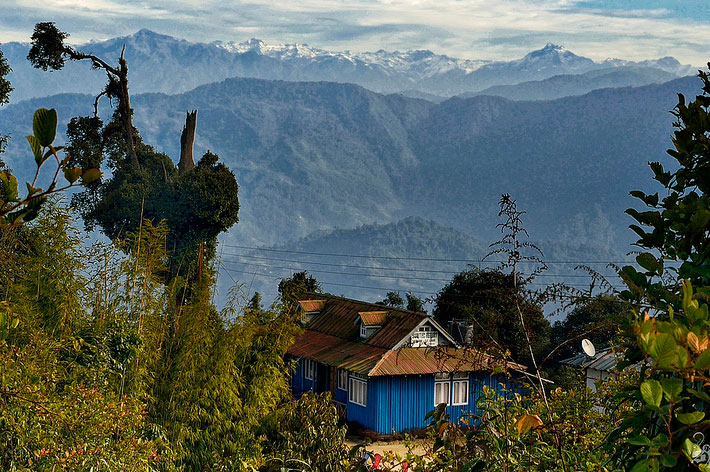 A word of caution for those wanting to make the trip. Make sure you are well stocked with woollens, particularly in autumn and winter. Make sure the hotel you book into offers room heaters. Carry all essential medicines with you, particularly for those with breathing problems, because Rishyap offers nothing in terms of essentials.
For further information, contact
West Bengal Tourism Development Corporation Ltd
DG Block, Sector-II, Salt Lake
Kolkata 700091
Phone: (033) 2358 5189, Fax: 2359 8292
Email: visitwestbengal@yahoo.co.in, mdwbtdc@gmail.com, dgmrwbtdc@gmail.com