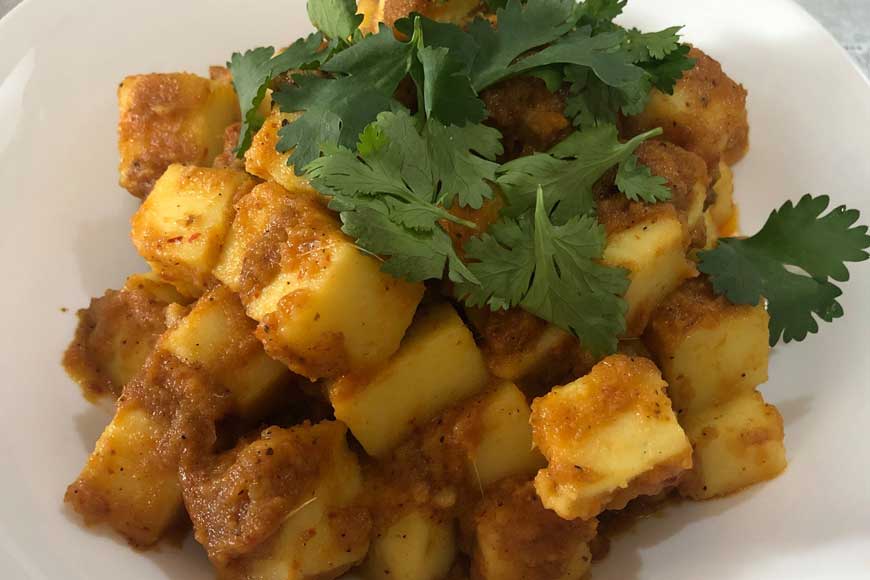 Kalimpong is not just about viewing the Kanchenjungha or the mighty snow-capped peaks adorning like a ring in winter. It is also about those round and fra-grant dollo khorsani chillies, of dried fish, fresh oyster mushrooms, of nakema (ground orchid), cubes of phumbi that are made from leftovers of glass noodles and hard cubes of dried chhurpi, a form of Tibetan cheese.
The place is well-known for its vibrant and colourful haats, weekly bazars that sell unknown and unusual food items that can be stocked for the year round. And these local ingredients can be turned into gourmet dishes. On Wednesdays and Saturdays, Kalimpong's haats come alive. People gather to buy the seasonal produce including cheese, pickles, butter, noodles that look as fresh as the dew on autumn leaves. Kalimpong is known for its pickles, especially the variety it offers from pork to chicken, to tofu, soya bean, chillies, dried fish and prawn – you can swear by any kind of pickle served on your plate.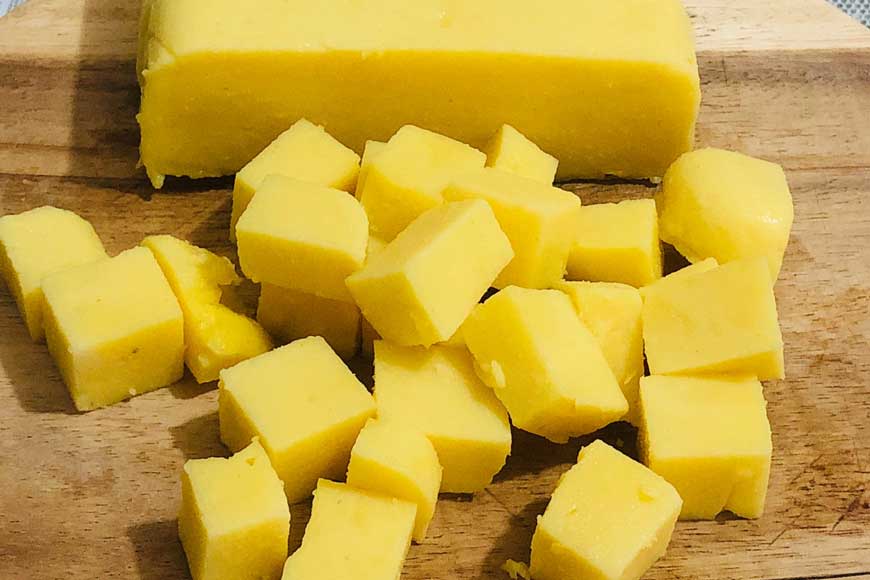 In the evenings the stalls in the haat offer chhaang and delicious momos. The bamboo containers filled with warm, ambrosial millet beer, followed by a round of steamed dumplings is just heavenly. Warm, sweet chhaang made from fermented millet is usually served in bamboo containers and sipped through wooden straws. They keep you warm on cold nights.
Kalimpong residents make a variety of soups too from freshly plucked bunches of watercress, found in the streams around. Dried greens and local fern Ningro also go into the soups. And they are topped with freshly made cottage cheese and slivered garlic. Then there is the lavender-hued edible orchid nakema that adds a crunchy taste to any side dish. The local Kalimpong cheese has a distinctive odour and strong taste and the local chillies or dollo khorsa adds to that. These chillies make every dish hot and is required for keeping one warm.

Another signature ingredient of Kalimpong is kinema, a fermented bean paste. Locals gorge on delicious phumbi on their shopping spree at the bazars. Phumbi are gelatinous squares covered in a splatter of hot red sauce made with the liquid residue left over from the preparation of phing, or glass noodles. Chhurpi is another local ingredient that can be crumbled and mixed in the salad with herbs or made into a stew. Not just cheese, Kalimpong markets sell delicious freshly churned butter too and one can find mounds of them for sale. Broad counters display buttercup-yellow pyramids of freshly-churned butter ready to be scooped on to weighing scales. Interestingly, they are packed in leaves and served.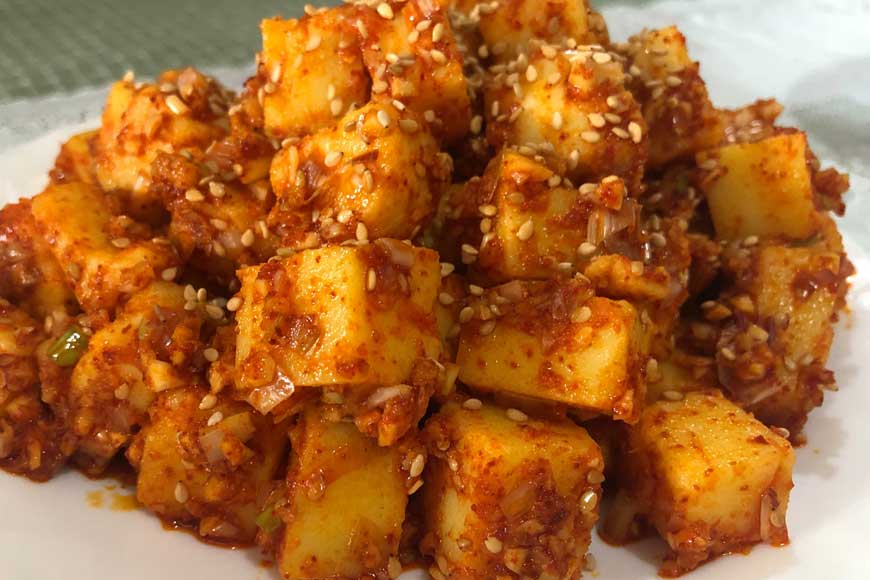 Momos of Kalimpong are made in a different way than what you get to see in Kolkata. After filling the momos, they are put into a gigantic moktu or steamer. The fillings are varied too, from pork to chicken to vegetables, particularly freshly plucked ones. A famous shop of Kalimpong is the Lark's on 10th Mile Road that sell Kalimpong cheese, chocolate lollipops, homemade sweet yogurt, pickles and noodles. The other is the Himalayan Stores. Next time you are Kalimpong, do not forget to try the local dishes.
Image Courtesy :Tsheten Dukpa Recipe Facebook