As Park street in Kolkata got busy with 2019 Christmas lights to celebrate the spirit of Christmas, I spent the Christmas Day watching and enjoying the Kolkata heritage of polo with majestic Victoria Memorial at a distance. An event that ushered in the prestigious and much anticipated Kolkata Polo Season 2019. The Christmas Day Polo has a long history in Kolkata from the time of the British Raj. It is probably the only polo game in the world to be played on Christmas Day creating a unique heritage and cultural journey over a time span of 150 years.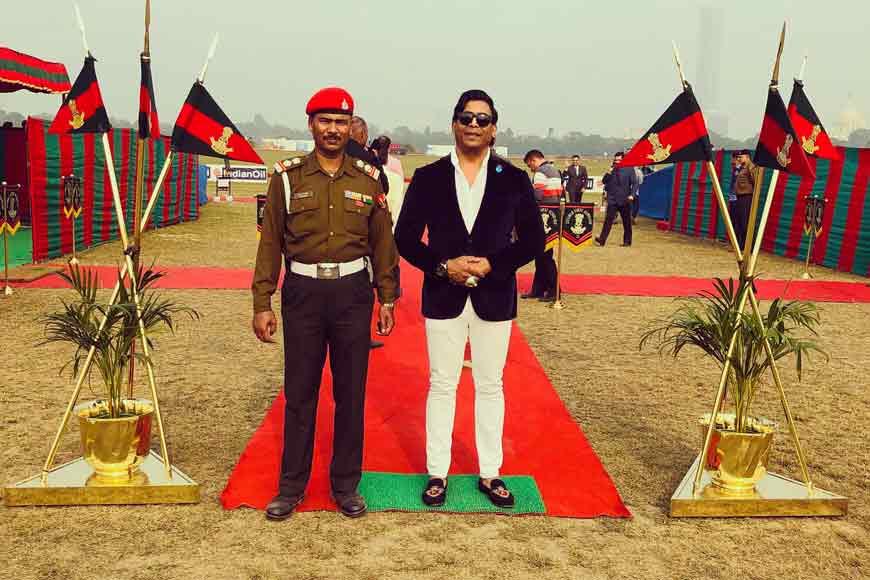 The event took place in Pat Williamson Ground , Royal Calcutta Turf Club (RCTC) as part of 9 day ( 17th to 25th of Dec) Kolkata Polo Season extravaganza that witnessed numerous guests who were army personals , members of royal families, industrialists and NRIs like myself attending the event. The grand event is a rare opportunity to witness some of India's best professional polo talents. Polo enthusiasts across the City of Kolkata flock to the Army training and Polo ground. The setup of the event by the Indian army took my breath way. It was a redcarpet event that displayed certain old-world charm of a princely court similar to that of historic Kingdom of Gauda, Bengal, India. It reminds me of a line that says, "Beyond the last gate, we saw an esplanade as vast as one and half arenas which seemed to be wider than it was long. Twelve horse men were playing polo there." That's how the first glimpse of polo played in Bengal was described. The quote was published in Royal Asiatic journal of Great Britain and Ireland by Cambridge Press in an article titled, Voyage dans les deltas du Gange et de l'Irraouaddy: relation Portugaise anonyme (1521) (Paris Centre Culturel Portugais, 1988).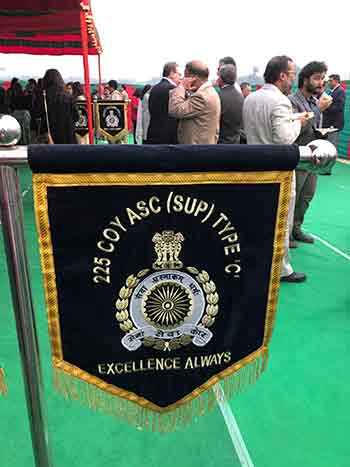 The event was superbly organized this year by Lt Col Faiz Afreen Siddiqui and the Indian Army. Faiz's commentary, general knowledge questions and engaging voice kept the crowd excited through the event. Kolkata Polo Season includes several tournament cups such as Rising Sun Polo Cup, Fort William Polo Cup, Army Commander's Polo Cup but the Christmas Day Eastern Command Centenary Cup is a very special one as civilians and army personal mingle together to enjoy the sport. I was thrilled by the respect shown by the army jawans for the crowd, the game and the City of Joy. A polo event is never complete without fashion and distinguished guests of Kolkata celebrated the Polo heritage with style and enthusiasm. It was truly an afternoon of glamour, fun and live action of galloping hoofs and clashing mallets.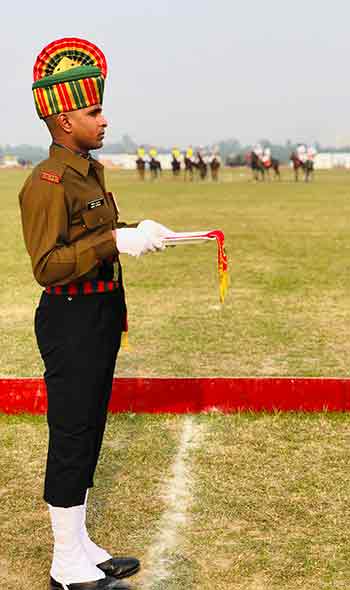 I was thrilled to witness Indian Polo Captain Col Ravi Rathore in Kolkata Polo field after witnessing his polo playing skills in the polo fields of Sydney's picturesque Hawkesbury region where 11th World Polo Championship was hosted for the first time in 2017. Like Captain Col Ravi Rathore, I also witnessed other Indian top professional polo players competing for the Eastern Command Centenary Cup with brilliant skill, excellent sportsmanship and extraordinary game tactics.
The Christmas afternoon came to an end watching one of the oldest team sports in the world being played in Pat Williamson ground in Kolkata and all I could think about how true was Sir Winston Churchill, (British prime minister who was also an army officer in India and an avid Polo lover) who wrote a letter to Secretary of State of War St John Bodrick about how Polo contributed to building a soldier's character and skill. On the very Kolkata Christmas Day, I witnessed the same and utter his saying, "A Polo handicap is a person's ticket to the world."