Maya invites you to an adda with Chandra Shekhar Ghosh, a Bengali tycoon like no other - GetBengal story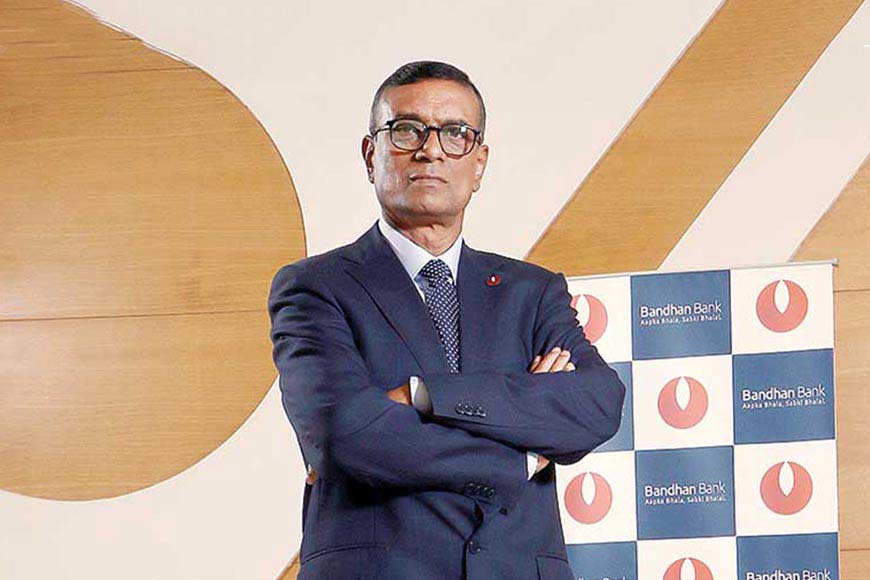 Chandra Shekhar Ghosh-Founder, MD & CEO of Bandhan Bank
In 2014, when the Reserve Bank of India named the two organisations which had been awarded banking licences that year, not too many Indians would have heard of Chandra Shekhar Ghosh or his non-banking financial company (NBFC) Bandhan Financial Services. Nonetheless, his bid had topped 23 others, including those from heavyweights such as Reliance Capital, the Aditya Birla Group, and Larsen & Toubro.
Thus was born Bandhan Bank, and the world suddenly grew interested in the quiet, unassuming MD & CEO of the first-ever microfinance institution to become a universal bank in India, thanks to the RBI banking licence officially granted on June 17, 2015.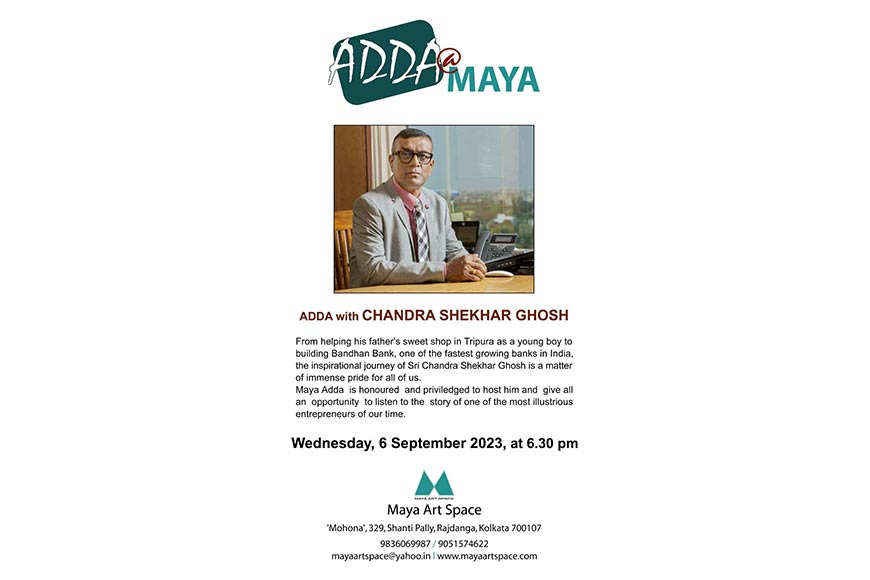 Happily, this distinguished personality will be the chief attraction at the 126th episode of ADDA@MAYA, the interactive conversation sessions that have become a highlight of Maya Art Space's annual calendar.
The promotional flyer for the 'adda' makes a passing mention of the young Chandra Shekhar's early life in Agartala, helping out in his father's humble sweet shop. The journey from the sweet shop to his position as a modern day Indian banking tycoon has obviously not been easy, which will be one of the major talking points for ADDA@MAYA.
One other talking point will also be the popular notion that Bengalis are incapable of becoming big businessmen, despite numerous examples to the contrary from the 18th and 19th centuries. Success stories like Chandra Shekhar Ghosh do go a long way in dispelling such notions, which have probably taken hold over the past 50 years owing to a relative absence of truly large-scale entrepreneurs from the community.
Just like its MD & CEO, Bandhan started small. Set up in 2001 as a not-for-profit entity with the objective of financial inclusion and women's empowerment, it began microfinance operations from the small town of Bagnan, about 60 km from Kolkata. In 2006, Bandhan acquired NBFC status and began to scale up its microfinance activities. In 2010, it became the largest microfinance institution in India.
From serving underprivileged and underserved sections of society to setting up a bank with a difference, the soft-spoken Chandra Shekhar Ghosh has many fascinating stories to tell.
Do join us in ADDA@MAYA to hear them all!
Where: Maya Art Space, Mohona, 329 Rajdanga Main Road, Shantipally, East Kolkata Township
When: September 6, 2023, 6.30 pm