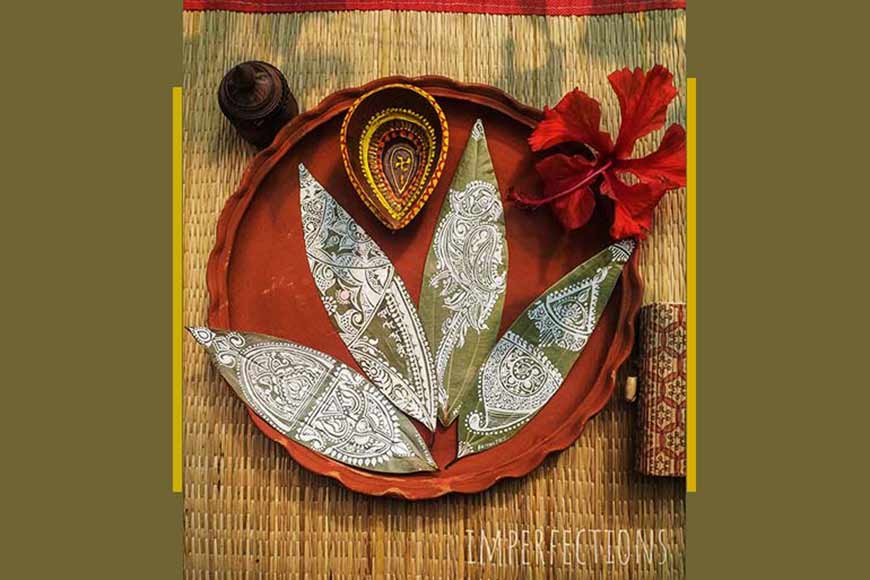 'Que sera, sera/ Whatever will be, will be…
A couple of days ago I was scrawling my Facebook account when suddenly my attention was transfixed on a post. It was an exquisite 'alpana' (colourful motifs, sacred art or painting done with hands and paint on auspicious occasions in Bengal) drawn on a bay leaf! Bay leaf, as we all know, adds another layer of flavor to cooking, and the tea-like aromas help lighten up a hearty dish. Besides, bay leaf has medicinal properties and is used for improving the digestive system, helps prevent diabetes, has anti-oxidant properties that boosts up metabolic rate and is good for healthy cologne. But I had never come across bay leaf as base for drawing. The motif that I was gaping at was a very intricate pattern developed with confident strokes by an ace artist. I was mesmerized and decided to chat with the person behind the creation.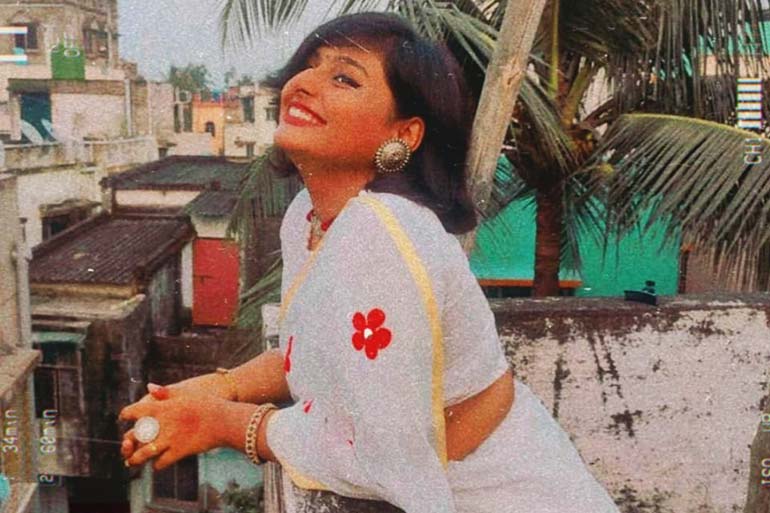 Priyanjali Sen
Priyanjali Sen from Kudghat area of Tollygunge is a third year student at Gokhale Memorial Girls' College, pursuing an honours degree in English literature. She was introduced to the world of art by her parents when she was a toddler. Since then, art has been her constant companion. The myriad colours have been her greatest source of joy, sorrow, quest and discovery and have given wings to her sudden bursts of creative inspirations. Art is in her family and her father is a deft artist and great at craft who can create magic with scraps lying around us. She got attracted to art created by her father and is now carrying the legacy of her family.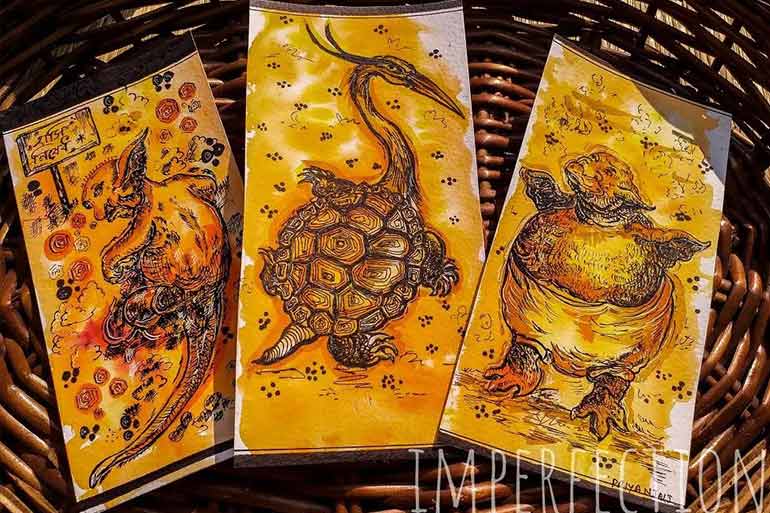 The coronavirus induced lockdown impacted people in several ways. Most of the people started missing their daily routine of work and activities when many discovered a positive side to it through a journey of self-discovery. A lot of people started unleashing their creative sides and exploring their passion for satisfying their innovative self. From rediscovering hobbies and learning new skills to trying hands-on painting, sketching, yoga, meditation, singing and cooking, people did it all to cherish their quarantine period. During this time, Priyanjali decided to use art innovatively and create something interesting and unique. She looked for inspiration and hit on the idea of drawing on leaves. As we know, each group of tree has distinct leaf pattern, yet why did she choose bay leaf over other plants or trees?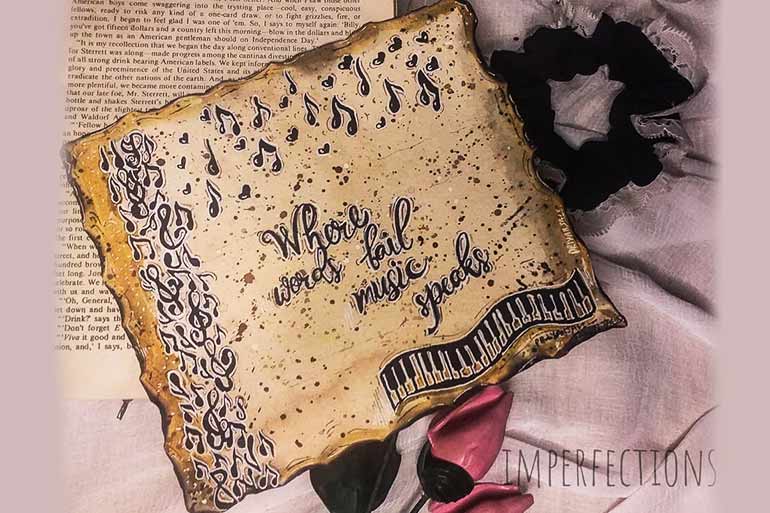 Priyanjali had observed how people used leaves aesthetically to create artwork. There is a jackfruit tree in her home and one day she picked up a fallen leaf from under the tree. The ovate shape of the leaf with netted pinnate venation attracted her attention and she started drawing on it. That was the first of a series of drawings on jackfruit leaves. Meanwhile, one day her aunts came to visit them and she brought fresh bay leaves from a tree in her home and gifted them to Priyanjali's mom. Her mother laid them on the terrace to dry. Priyanjali picked up three or four large leaves from there and made alpana motifs on them and then left them in open to sun-dry. The paintings were striking and she put them in the folds of her books after drying. She noticed the natural 'bookmarks' looked really classy and aesthetically attractive. She also discovered the medicinal properties of bay leaves and learnt that bay leaves are natural disinfectants that keep insects at bay. What could be better than using bay leaves as bookmark?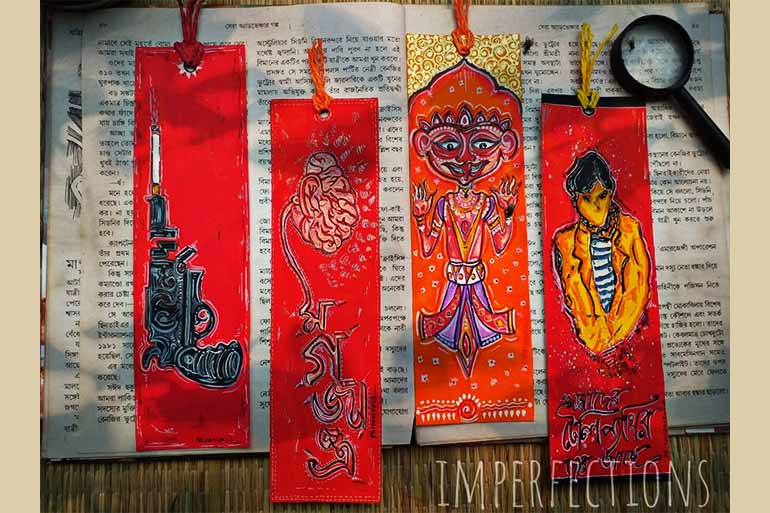 Priyanjali not only paints alpana on leaves but she also makes colourful postcards, greeting cards and posters. She paints fictional characters that Bengali children have loved and grown up with for generations including characters from Sukumar Roy's Abol Tabol and Satyajit Ray's Feluda. She has even created wild medleys like Van Gogh's 'Starry Night' combined with the cover of 'Sandesh' magazine or piano notes have been blended with romantic poetry or lyrics of songs.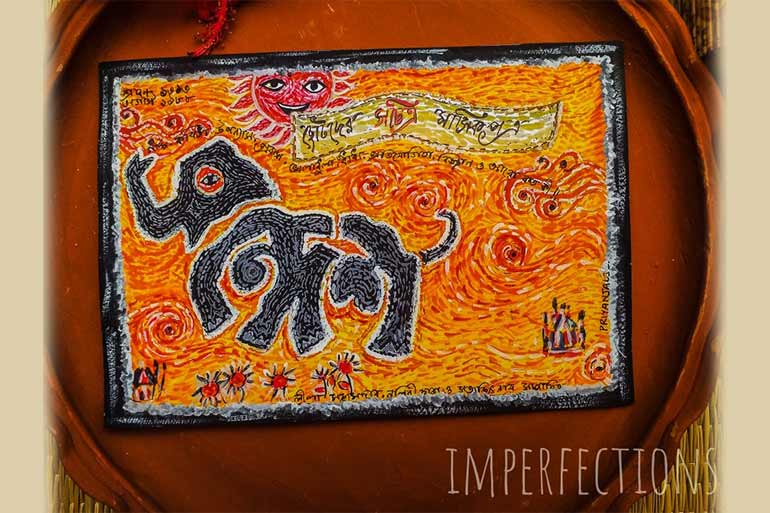 Since social media is the 'in-thing' now and the most convenient way to reach many people at a go, Priyanjali decided to publish her works one by one on a platform like Facebook. She opened a Facebook page and christened it Imperfections.01 and there she shared her creations with groups with like-minded members and followers who were interested in art and encouraged and exchanged art and craft ideas. As soon as she launched her page, she received tremendous response and encouragement. Many people contacted her and she got a huge order for bay leaf bookmarks. She has also introduced jackfruit leaves and banyan leaves as her base for trying out different motifs and the response has been very positive. She plans to try out other leaves as well in the future. Her creativity takes her to new heights as her search continues. She reminds one of Nature and Wildlife Photographer Biju Karakkonam, who once said, "Art is an ocean and I am a dream sailor." Priyanjali's quest continues.