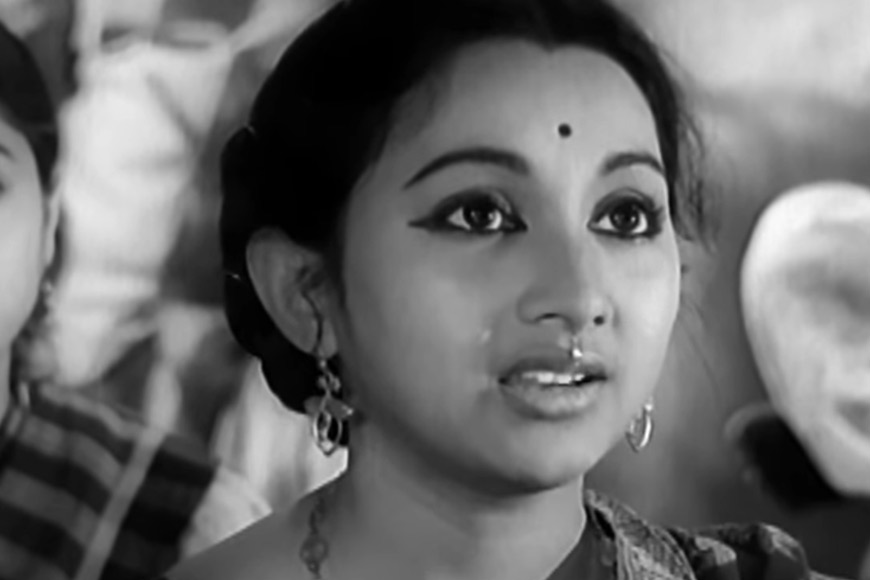 Nimantran (1971)
Cast: Anup Kumar, Sandhya Roy, Sandhya Rani, Jahar Roy, Nandini Maliya, Kali Banerjee, Pahari Sanyal
Director: Tarun Majumdar
Nimantran won the award for Best Feature Film in Bengali at the 19th National Film Awards announced on February 5, 1972. It also fetched its music director and playback singer Hemanta Mukherjee the National Award for Best Playback Singer (Male). Nimantran is one of 329 films restored and digitised by the National Film Archives of India. It remains one of the popular online streaming choices for viewers, and is available on Amazon Prime.
And yet, not a single proper review of this film, one of Bengali cinema's finest, exists online, in any language. So we take this opportunity to post one, not least because September 12 marks the 128th birthday of the immortal writer whose story gave birth to the film, Bibhutibhushan Bandyopadhyay.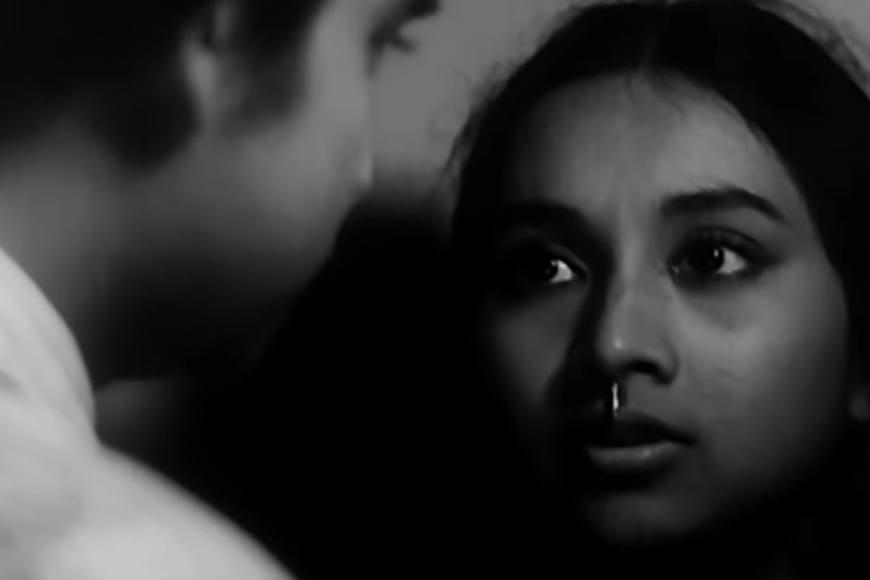 At a very basic level, Nimantran talks about Hirendranath or Hiru (Anup) and Kumudini or Kumu (Sandhya), who meet when Hiru visits his aunt in her village. The smart young man from Calcutta is drawn to the shy, quiet village girl, who lives with her mother and uncle. As she gradually reciprocates his feelings, we begin nurturing hopes of a happy conclusion. Enter Kumu's uncle, who absolutely forbids a marriage between the young couple on grounds of social status.
A sorrowful Hiru returns to Calcutta, and finds a job with the railways in Jamalpur, Bihar. However, it is fairly clear that he has not entirely given up on Kumu, until fate intervenes yet again. A boiler inspector in Jamalpur (Sanyal) grows extremely fond of Hiru, and on his deathbed following a terrible accident, pleads with the young man to marry his daughter Surama (Maliya). Unable to refuse the dying man's request, Hiru marries Surama, an ambitious woman determined to improve her financial and social standing.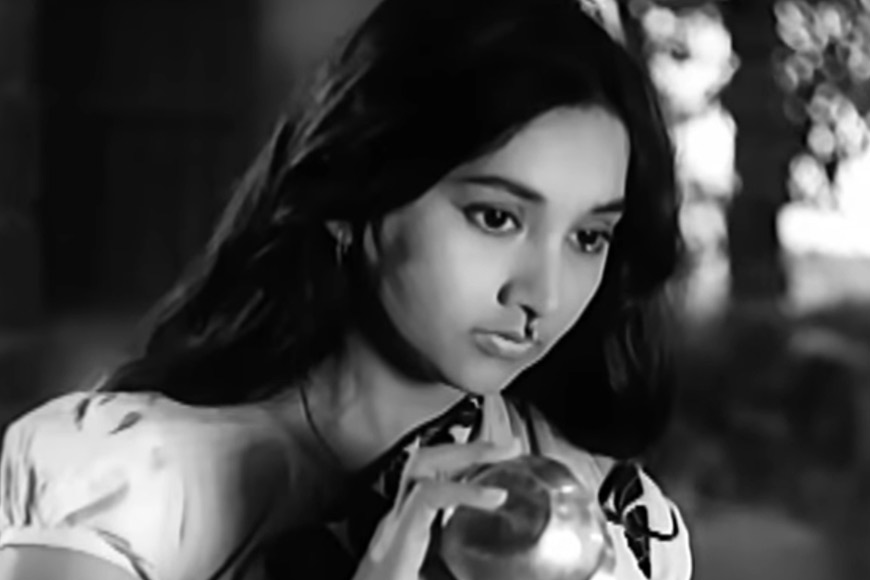 Goaded by Surama's desires, Hiru quits his job and starts a business in Munger which soon makes him a rich man, even as he grows more and more distant from his wife. Out of the blue, he receives a letter from his aunt asking him to take her away from the village. And so he travels back to the village, and his first love. When he meets Kumu again, he learns that she is married too, and that her marriage is as joyless as his. Still as much in love with her as he was years ago, he proposes that she leave the village with him.

We will not tell you how the film ends since we really want you to watch it, but the sensitivity with which Majumdar (who we lost in July this year) handles a theme far ahead of its time is further testament, if any was needed, of his skill as a director. The performances from the cast are stellar, and Anup Kumar in particular shines as an intelligent but conflicted young man, perfectly conveying a delicate mix of pragmatism and impulsiveness. As always, it is left to Majumdar to draw out the brilliant actor in Kumar, going beyond the buffoonery that most other directors saw him fit for. Sandhya Roy, who became the director's wife in 1967, does a typically competent job as a vulnerable young woman battling life's challenges.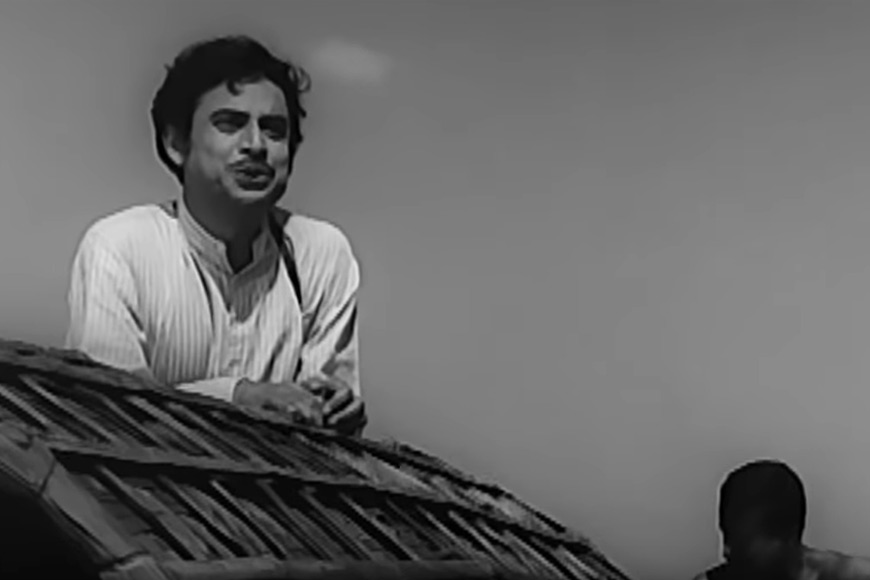 As happened with the majority of Majumdar's films, Nimantran received both commercial and critical success following its release on May 21, 1971. Apart from the National Awards, it also won awards for Best Actress (Sandhya), Best Cinematography (Shakti Banerjee), Best Director, and Best Indian Films at the Bengal Film Journalists Association Awards, 1972.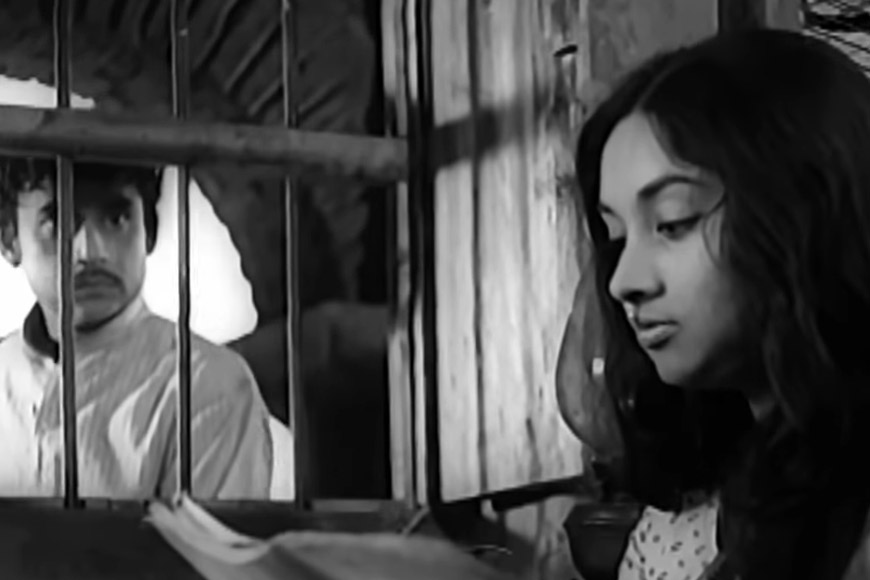 As in Phuleswari (1974) and Balika Bodhu (1967), Majumdar digs deep into the theme of the city-village divide which he sees as reflecting a conflict of morality in Nimantran too. And like many of his films, Nimantran reflects his abiding love for Bengali literature and music. As we approach Bibhutibhushan's birth anniversary, watching Nimantran would be a fitting tribute to both the writer and the director.