Modern Masterpieces: Shriman Prithviraj, a shining gem that remains a treasure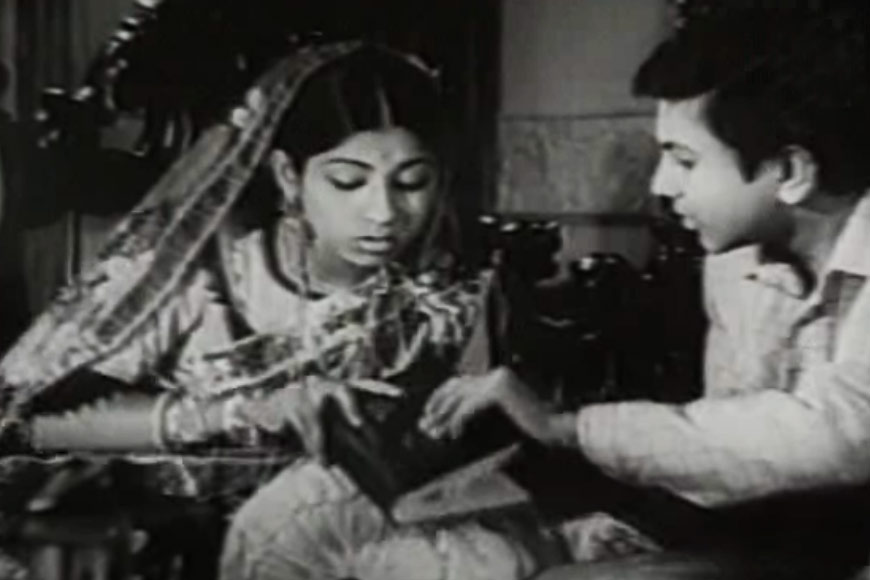 Shriman Prithviraj (1973)
Cast: Ayan Bandyopadhyay, Mahua Roychoudhury, Sandhya Roy, Utpal Dutt, Biswajit Chatterjee, Satya Bandyopadhyay, Rabi Ghosh, Chinmoy Roy, Santosh Dutta, Padma Devi
Director: Tarun Majumdar
Sweet, laugh out loud funny, wholesome, yet meaningful. In a nutshell, that sums up one of Bengali cinema's most beloved classics. Based on a story by Bibhuti Bhushan Mukhopadhyay, 'Shriman Prithviraj' is a fairly typical Tarun Majumdar romantic comedy - apparently light and fluffy, but interwoven with deeper layers of meaning, and slyly satirical wherever possible.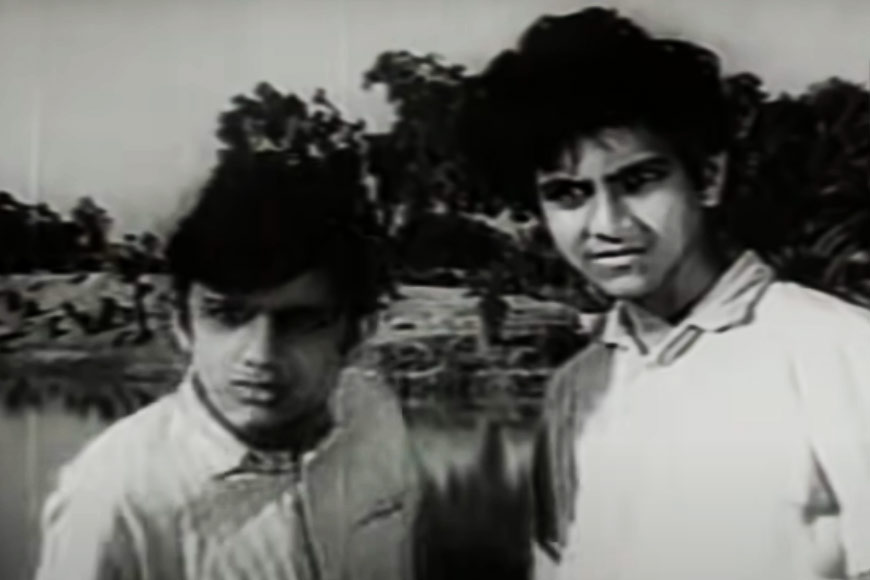 The reason we have chosen it for this edition of Modern Masterpieces is twofold: one, it marks the debut of its leading lady Mahua Roychoudhury, a Tarun Majumdar discovery who seemed destined for celluloid greatness until her horrifying and mysterious death in a fire in 1985, at just 26. Two, today also marks Mahua's 64th birthday, and reminds us of the vast body of work she accumulated in a mere 12 years, and of all that she could have achieved.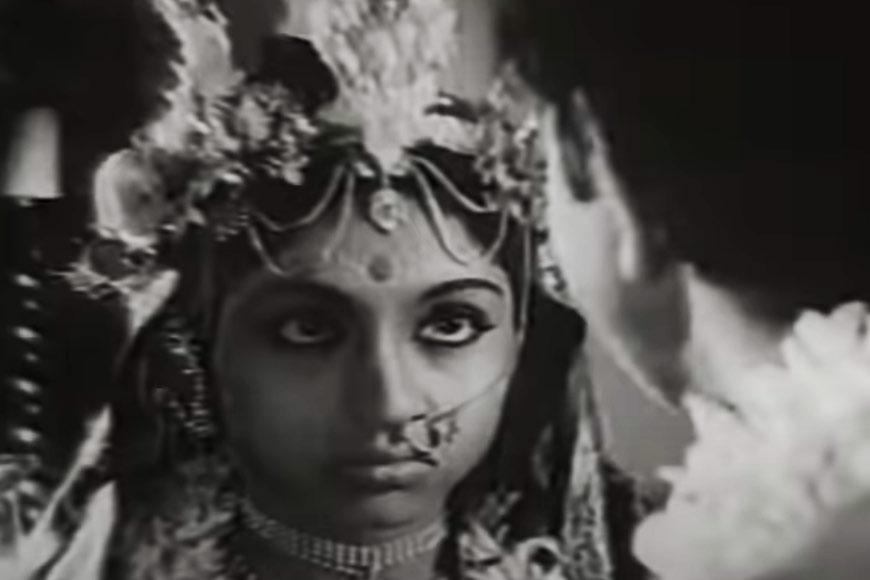 The film's intriguing title (translated as 'Master Prithviraj') is the first hook that draws the viewer in. As it turns out, the name Prithviraj does not belong to any of the characters. Instead, it is a reference to the mediaeval king Prithviraj Chauhan, a near mythical character whose valour and greatness have become the subject of folklore for generations. The teenage protagonist of Majumdar's film Rasiklal (Ayan), a lively, irrepressible troublemaker, is a huge fan of the Rajput king, and casts himself in that role as he vanquishes enemies ranging from Alexander the Great (centuries before Prithviraj's time) to Jaichand (the king's real-life nemesis).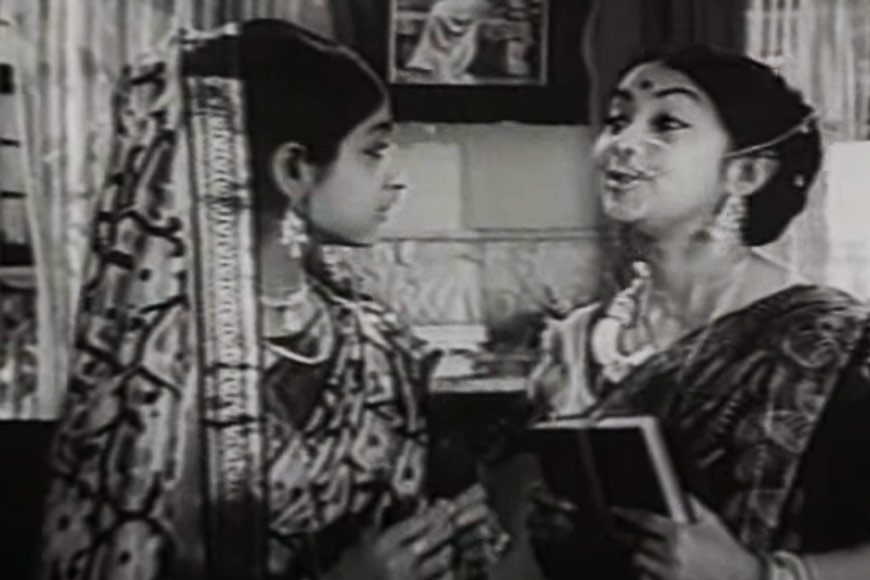 Driven to desperation by his son's wayward ways, and the constant stream of complaints from aggrieved victims of his pranks, Rasiklal's wealthy father (Satya Bandyopadhyay) decides to marry the boy off in the hope that it will help him settle down. Enter child bride Amalabala (Mahua), the teenage daughter of a prosperous landowner (Utpal Dutt). As Rasiklal realises on the wedding night itself, Amala is far smarter and better read than him, which he typically takes in his stride.
While Rasik and Amala gradually get to know each other, the love between them develops in ways that not even they can identify at first. True to his nature, Rasik enters his matrimonial family like a whirlwind, wreaking social havoc at important gatherings and defying his formidable father-in-law. Matters reach such a pass that the young couple are forcibly separated as Amala's father refuses to accept his brat of a son-in-law.

This being a romantic comedy, boy and girl are obviously reunited in the end. But the apparently simple narrative is spiced up with the kind of delightful asides that Majumdar was famous for, such as Amala's father's ridiculous pursuit of the title of Rai Bahadur, for which he constantly petitions senior British officials, and insists on speaking hilariously wrong English. So enamoured is he of his colonial masters that he even hires an English tutor for Rasik, and much chaos ensues.
Juxtaposed against this slavish adoration is the grim reality of Akhil (Biswajit), a young armed revolutionary in pre-Independence India, and the emotional trauma of his lonely wife Saraswati (Sandhya). These are perhaps the only two people Rasik has any respect for, and Saraswati in particular takes both Rasik and Amala under her wing.
As is obvious, the film is a layered commentary on early 20th-century Bengali society, and the various pushes and pulls it was being subject to. It is also a coming of age saga of adolescent love that matures into something deeper as Rasik transforms from a mischief-making boy to a responsible and patriotic young man.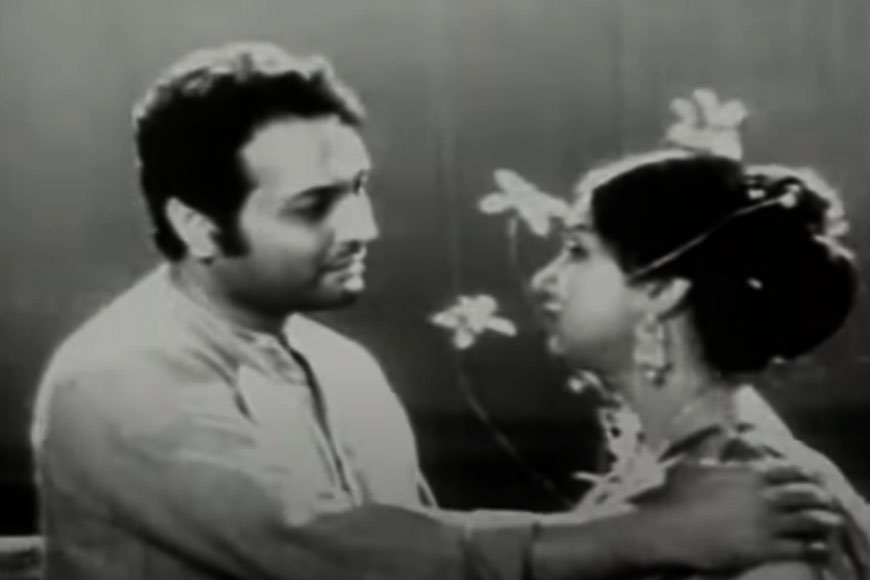 Many of the film's brilliantly written lines remain household phrases even today, and its continued and immense popularity has ensured everlasting stardom for both Ayan and Mahua. Having achieved overnight fame as Rasiklal, Ayan was unable to replicate this success in his future career, but that he at all had an acting career was due in large measure to Shriman Prithviraj.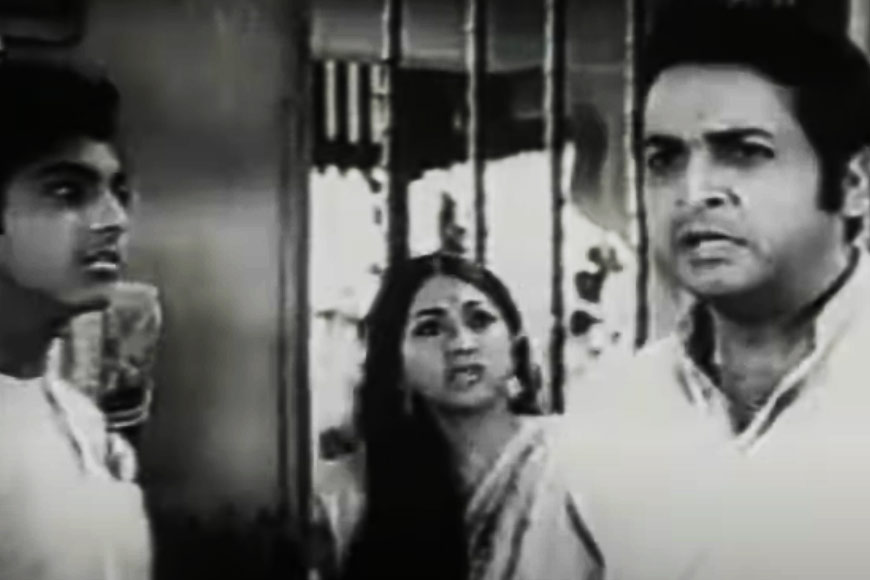 One of the film's other remarkable performances is Utpal Dutt as Pannalal Roy Chowdhury, more so considering his impeccable command over the English language in real life. As the bumbling yet shrewd favour seeker who is ultimately outsmarted by his son-in-law, he is a scene stealer whenever he appears.
To the best of our knowledge, Shriman Prithviraj didn't fetch the director or his cast and crew any notable awards. But the finely crafted, wonderfully written film has stood the test of time and earned the award that perhaps matters most, that of public acclaim.