Modern Masterpieces: Stree, the film that brought Uttam-Soumitra together after a decade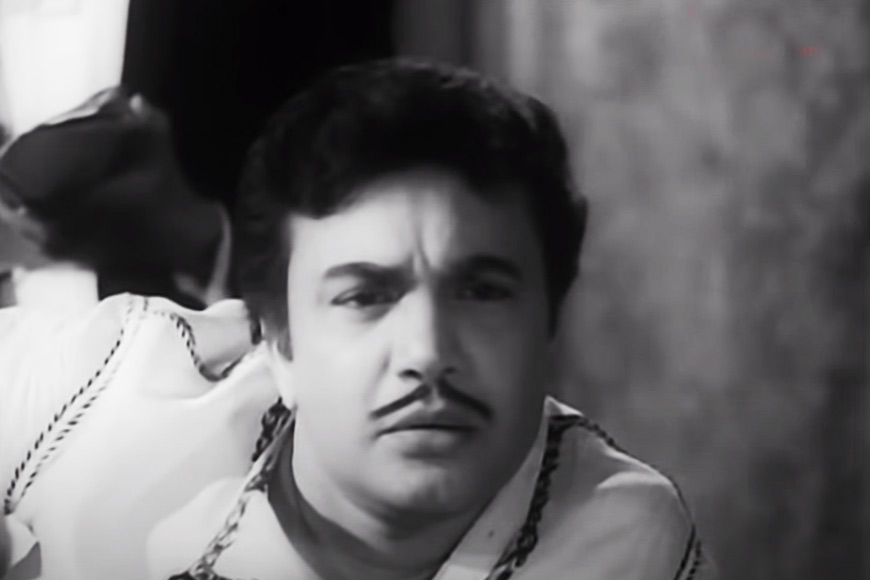 Stree (1972)
Cast: Uttam Kumar, Soumitra Chatterjee, Arati Bhattacharya, Bhanu Bandyopadhyay, Jahor Roy, Tarun Kumar, Subrata Chattopadhyay
Director: Salil Dutta
By the time Salil Dutta (1931-2004) got around to directing 'Stree', he already had quite an impressive body of work behind him as a filmmaker, including Surya Sikha (1963), Momer Alo (1964), and Kalankita Nayak (1970). But with Stree, which celebrates its golden jubilee this year, he pulled off a coup that very few Bengali filmmakers have managed – that of casting Uttam Kumar and Soumitra Chatterjee together.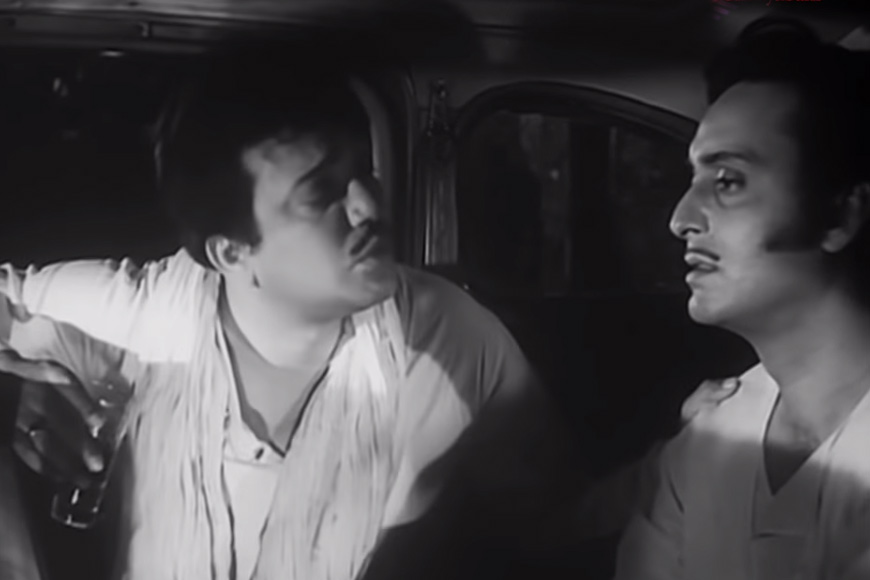 It was a pairing that lovers of Bengali cinema would drool over, that of two male stars and outstanding actors at the height of their popularity. But their popularity and stardom was also the reason the two could not be expected to share screen time too often, not to mention persistent reports of their apparent personal feud, which seem largely based on silly gossip.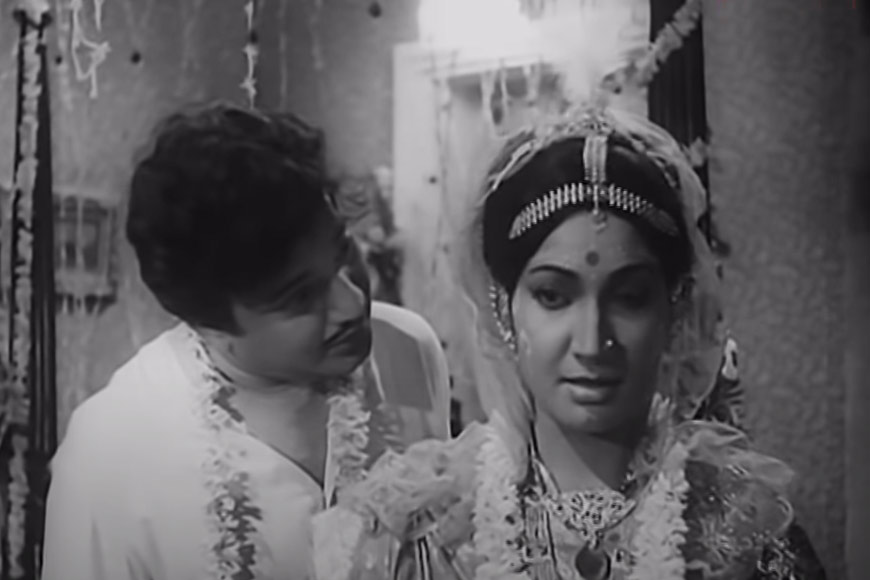 Stree was also notable for one of Uttam Kumar's rare turns as a villain – the callous, reckless, womanising aristocrat Madhab Dutta. A polar opposite in the film is Sitapati (Soumitra), a penniless young man who comes to Madhab in search of a job and is appointed the latter's official photographer.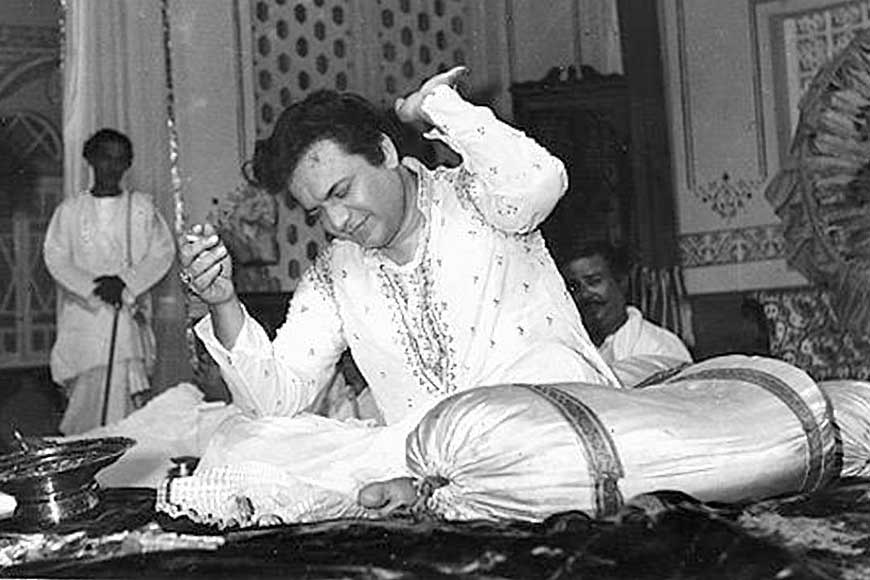 Soon after, Sitapati discovers that his former sweetheart Mrinmayee (Arati) is now married to Madhab. Her loveless marriage and loneliness soon drive Mrinmayee back to Sitapati, and the two resume their relationship. All the while, Sitapati accompanies Madhab everywhere he goes, photographing his alcoholism, his rampant promiscuity, and his villainy.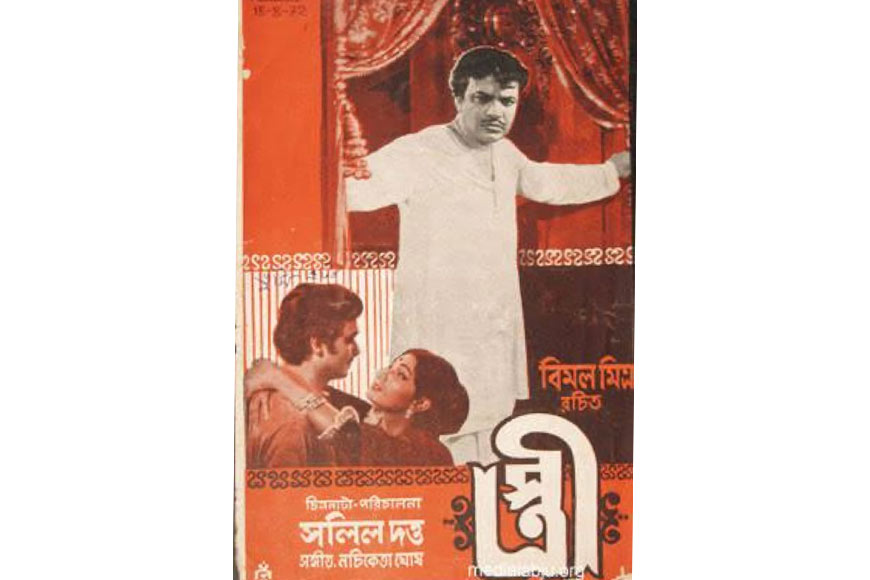 Unable to handle the mess he gradually finds himself in, Sitapati leaves the house, Mrinmoyee dies, and Madhab learns about their relationship. Arrogant and entitled as he is, Madhab cannot bear the truth of his wife's adultery, and goes after Sitapati for revenge. Clearly, the film does not offer a happy ending, though we will not tell you what it is.

The dark narrative is based on a novel of the same name by Bimal Mitra, and set against the backdrop of World War II raging in Europe. What makes it remarkable is the screenplay by the director himself, and the masterful performances by Uttam and Soumitra.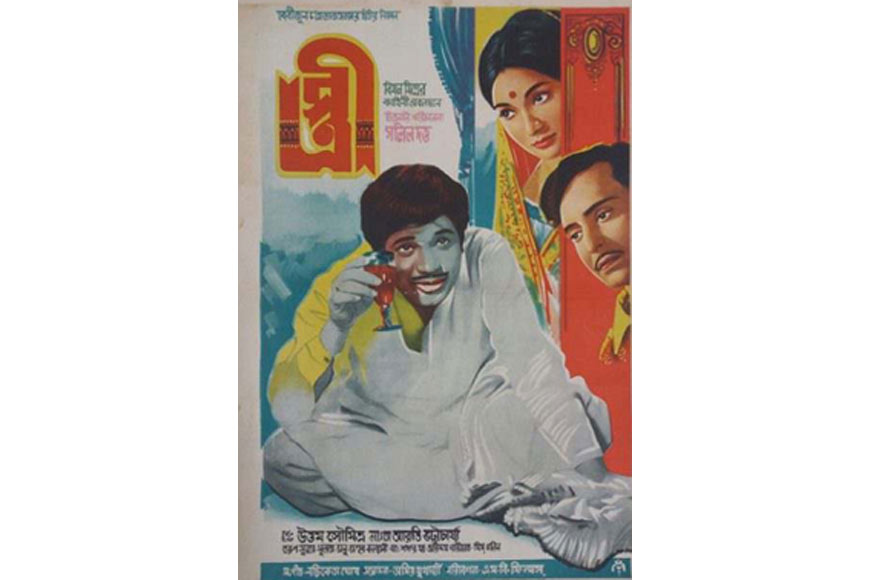 Secure in his position as the ultimate superstar of Bengali cinema, Uttam could take the kind of risks he had avoided earlier in his career, and his effortless portrayal of a decadent, morally bankrupt, egoistic zamindar is right on point. On his part, Soumitra, who was to profess deep admiration for his senior colleague's acting abilities throughout his life, played the perfect counter to Madhab's brashness, his performance as an observer who has the spotlight thrust upon him remarkable for its quiet intensity.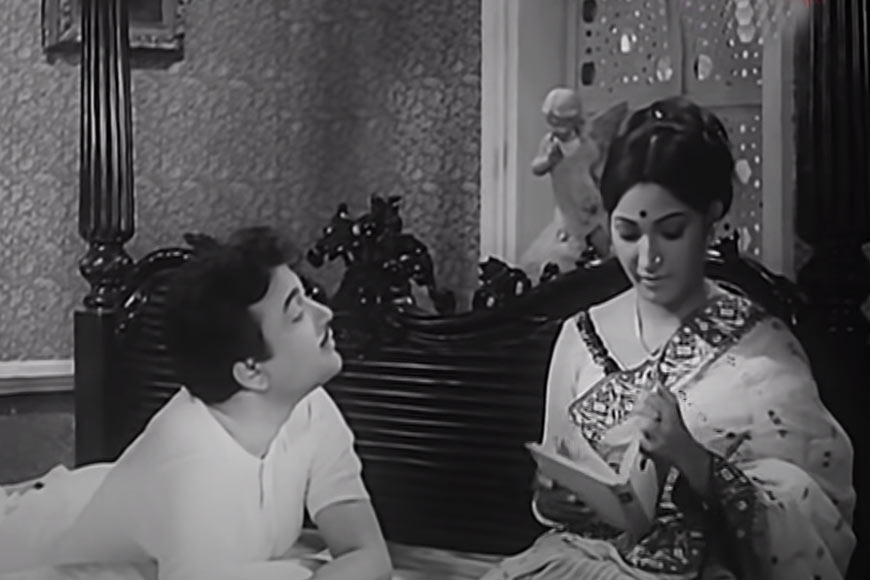 At the end of the day, as Tapan Sinha's Jhinder Bondi had demonstrated nearly a decade earlier, the chemistry between the two men was as near perfect as a viewer can hope for. Separated by roughly a decade in terms of age, Uttam and Soumitra were more or less contemporary when it came to career progression. Had Uttam not died so tragically early, who knows what other joint efforts we might have been left with.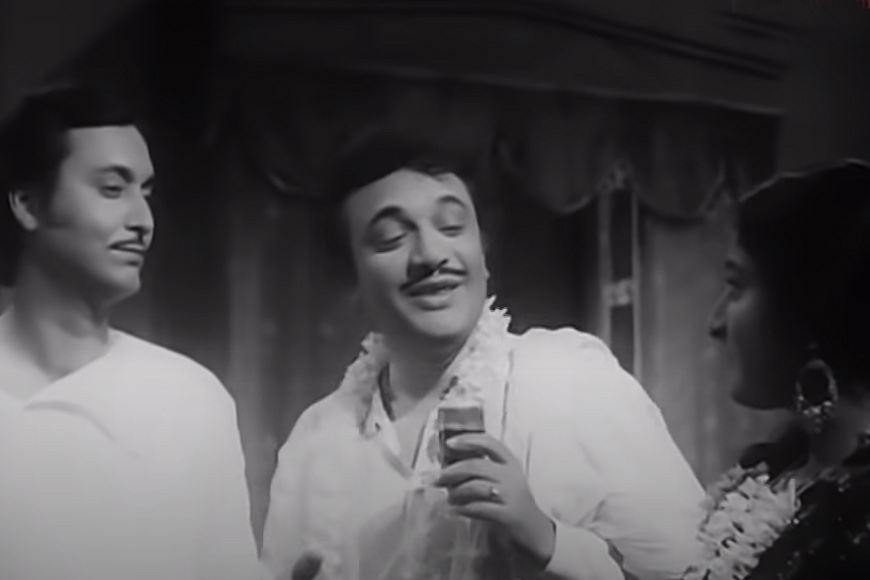 The film's supporting cast comprises some of the most popular character artists of Bengali cinema, then or now, who fully justify their billing. And the other contributing factor to its impressive commercial success was Nachiketa Ghosh's music, throwing up such evergreen hits as 'Khidki theke singha duar', 'Hajar takar jhaar bati ta', and 'Jemon sapinike posh manay ojha'.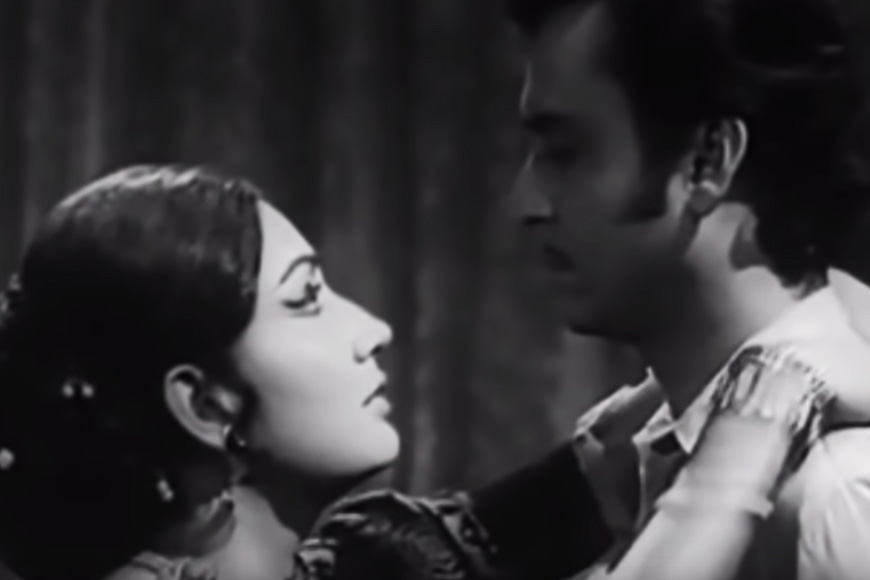 The film is readily available for free viewing on the internet. We suggest you look it up today, if you haven't already.