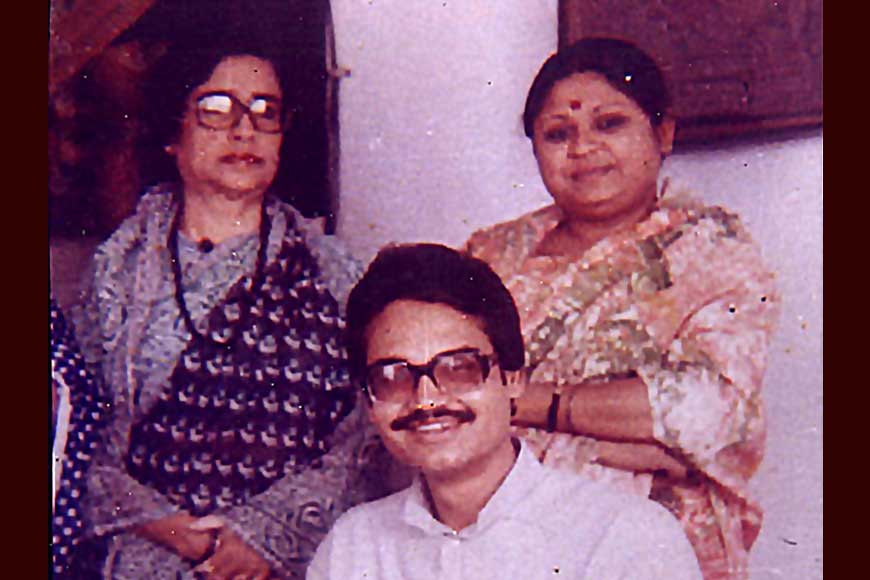 The story of Mohan Singh's wife, Suchismita, a Bangali was mentioned in an earlier episode. Mohan fell in love with the Bengali language after reading Sahaj Path gifted by his wife. In Visva Bharati, he had five girls in his class and he was the only boy. But with Ustaadji he used to take separate classes and usually communicated in both Hindi and English. But the desire to learn Bengali was always very strong and very close to his heart.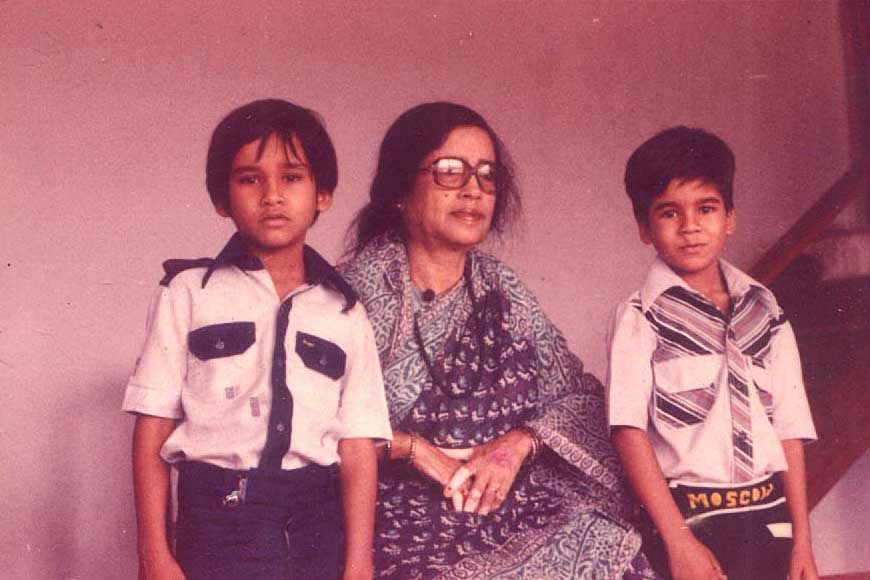 In 1970 Rabindranath Tagore's dance drama, Shyama, was being staged by none other than Shantidev Ghosh in Santiniketan. It was during this production that Mohan Singh met legendary Rabindra Sangeet singer Kanika Bandopadhyay, who later turned to Mohan's favourite 'Mohar di.' This was a name given to her by Tagore himself and she was called by most Ashramites by this name.
Once Kanika Bandopadhyay asked Mohan Singh to go to Kolkata and be part of a function at Rabindra Sadan. She wished Mohan to sing there along with other artists. Mohan could not say no to his beloved Mohar di. The programme was a runaway success. As Mohan Singh sang one number after the other, the entire audience at Rabindra Sadan burst into applause. This programme also paved the way for a great opportunity. Mohan Singh got an offer to join the Music Research Academy in Kolkata and become a scholar along with Ronodhir Roy.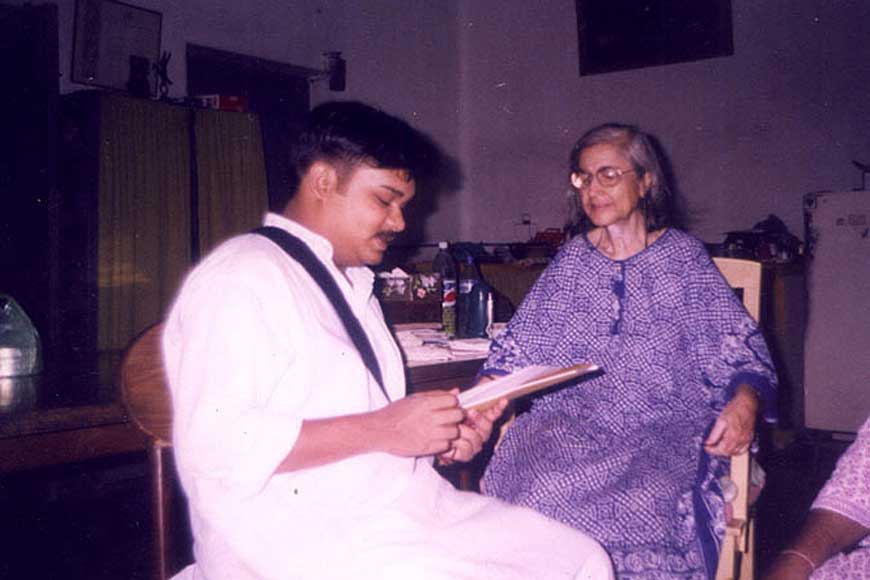 However, Mohar di did not like this idea. She called Mohan Singh and said, "You are a product of Viswa Bharati, what you are today is because of this place. Why will you go to Kolkata? You belong to this place." Mohan Singh did not know how to react to this, he was in two minds. Then a letter came from Vishwa Bharati to Ronodhir Roy asking him to be a part-time lecturer at Sangeet Bhavan and another letter was given to Mohan Singh asking him to teach music at Sangeet Bhavan. This was a big responsibility and Mohan Singh was indeed in for a surprise. He could not turn this offer down and join Music Research Academy. After all Mohan Singh was an intrinsic part of Santiniketan and Visva Bharati.
Transcribed from an original interview of Mohan Singh Khangura taken by Arpita Chatterjee
Story Tag:
Kanika Bandopadhyay, Mohan Singh Khangura