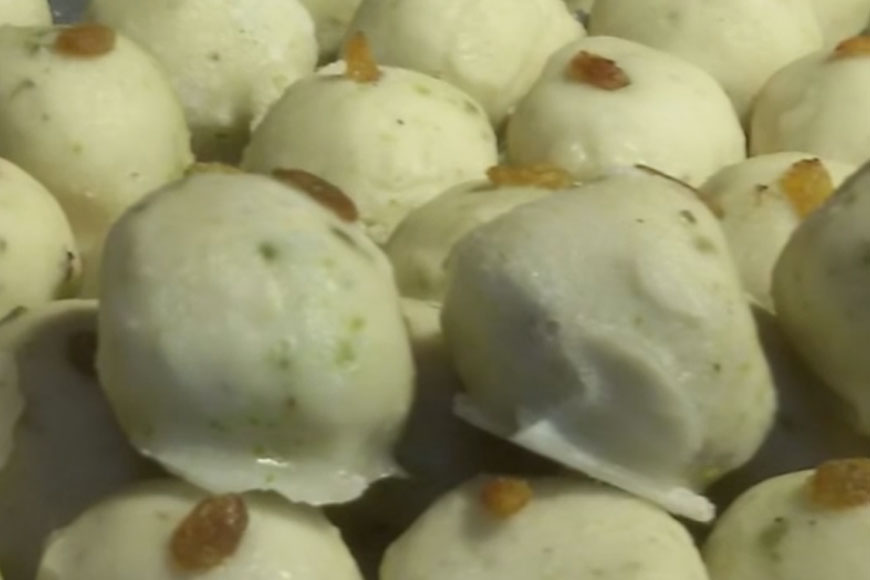 ABengalis are born with sweet tooth – commentators may not see eye to eye with this statement but even the staunchest opponent would agree that Bengalis have this peculiar affinity towards sweets, a till-death-do-we-part-kind of love affair that simply keeps them going. Sweets is an integral part of all social and family events – be it a celebration (birth, thread ceremony, wedding, get-together etc) or observing death rituals, puja, guests – the list is endless. Each sweetmeat has its own history and Bengali 'mishti' (sweet) aficionados love to relate myriad stories about the origin of a particular sweet to anyone willing to lend a patient ear. Most of these stories are liberally sprinkled with fantastic anecdotes (after all, who has the patience to check the facts anyway) to create that special effect.
Today's story takes us to Janai in Hooghly district – a town with an illustrious past and the birthing suite of the famous 'Monohara.' Monohara is a mish-mash between 'Rasogolla' and 'Sandesh' – two very distinct categories of 'mishti.' Those who have tasted this sweet once, have fallen hopelessly in love with this small, rotund delicacy. Even Pundit Iswar Chandra Vidyasagar is said to have been a great patron of this wonderful sweet. Other celebrities who loved Monohara include such bigwigs from the film fraternity as Chhabi Biswas, Uttam Kumar and Chhaya Devi.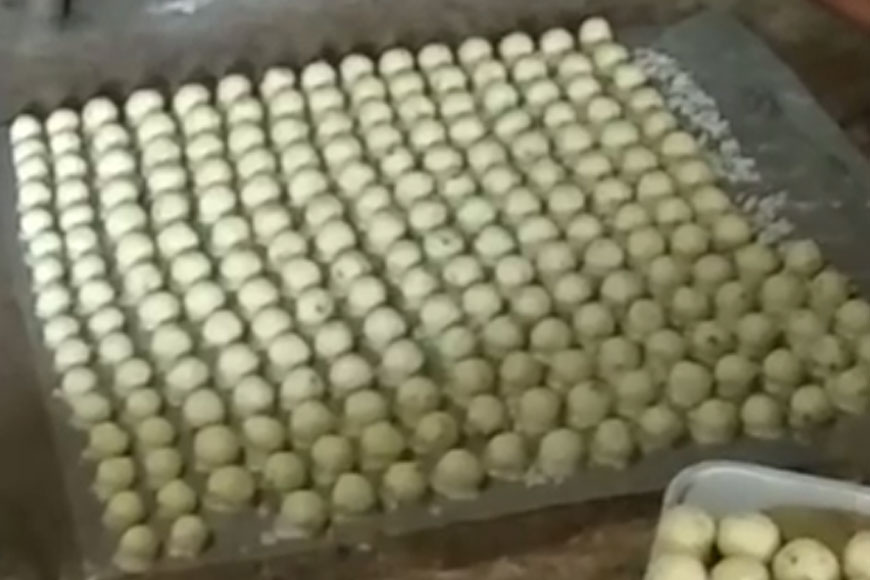 There are many stories about the origin of Monohara – a soft sandesh dipped in sugar syrup to give it a hard, glazy coating. Monohora which literally in Bengali means one who steals the heart till date continues to be a favourite among sweet lovers. Unlike other sweetmeats, the genesis of this fascinating sweet remains unknown still one of the legends associated with Monohora biography is that one of the Moiras (a caste group associated with sweetmeat business; nowadays it is referred to confectioners) from Moira para (neighbourhood of the Moiras) was entrusted by the then zamindar to prepare a sweetmeat. The zamindar left for some work and returned behind his scheduled arrival. The Moira was worried that the sandesh would decompose so he coated a lump of Sandesh in a thick sugar syrup so that the sandesh would not decay. When the zamindar returned, he tasted the sweet and remarked the sweet had stolen his heart and hence the name Monohora.

According to one version, during the British reign, a high-ranking British official visiting Janai loved the taste of the local Sandesh and wanted to carry the Sandesh back home in bulk. However, the shelf life of Sandesh made of fresh chhena (cottage cheese) was limited. So, he asked the sweet makers to devise a way so that the shelf life of the sweet could be extended for several days. The sweet makers coated the soft sandesh with a layer of sugar-syrup and Monohora came into existence.
The second version is about Paran Chandra Nag, a brilliant amateur sweetmeat maker with the Midas' touch. He worked as Diwan in the court of the Maharajah of Burdwan. However, he wanted to start something on his own independently and hence left the job. He started with a sweetmeat shop and while experimenting, chanced upon making Monohora. It is interesting to mention here that his successors later moved to Calcutta and started the legendary Bhim Chandra Nag sweet brand in Calcutta. Many say, this sweet was created by Lalit Moira of Janai in the 1860s.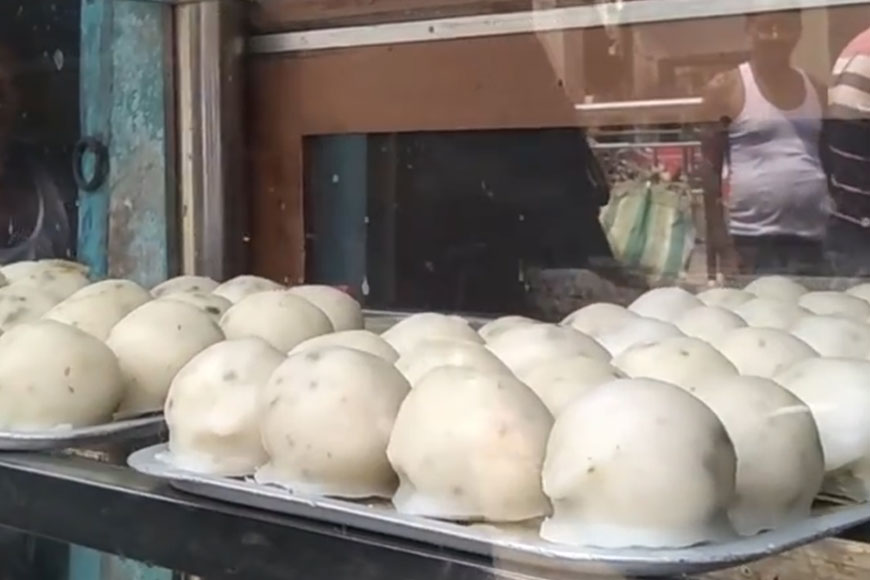 Many are of the opinion that Monohora was created not at Janai but at Beldanga in Murshidabad district. A Moira (sweetmeat maker) lived at Kiritkona village, next to Kiriteshwari Temple and he created Monohora. This sweet is also made in Bangladesh and is known as Pranhara. According to legend, philosopher /author Mohitlal Mazumdar, who taught at Dhaka University, often teased his students about the virtues of Monohora over Pranhara. There was a time when Monohora's fame spread well beyond the geographical periphery of Bengal and even beyond. During the British rule, Monohora used to be served to guests in aristocratic homes. But the sweetmeat has been losing ground to other sweets only due to lack of marketing and publicity. Those involved in making this sweet have also shifted to other professions or have started making other sweetmeats. However, a concentrated effort to market this unique sweetmeat will surely reap rich dividends for the Moira community of the state and ensure the supremacy of the sweet makers of Bengal in the world foodies' map.