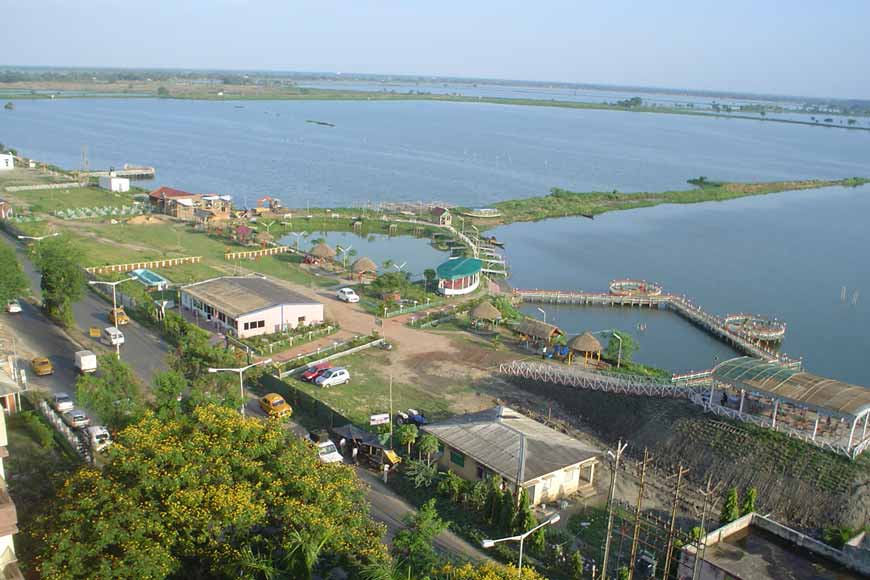 East Kolkata Wetlands, widely known as the "Kidney of Kolkata
How about spending a serene 'me' time for a few hours far away from the madding crowds of Durga Pujo, staring at the tranquil waters of the pristine Nalban Lake? Well, it is getting a big-time makeover and is all set to entertain everyone in a new avatar. In an age when the city has very few waterbodies still left, this is one area that needed to be restored and revamped. Located in Salt Lake, about 12 km from the heart of Kolkata, Nalban is a 400-acre lake, surrounded by a beautiful forest cover. It has even been named accordingly, the word Nalban is a combination of two words - 'nal' and 'ban', nal meaning lake and 'ban' meaning forest.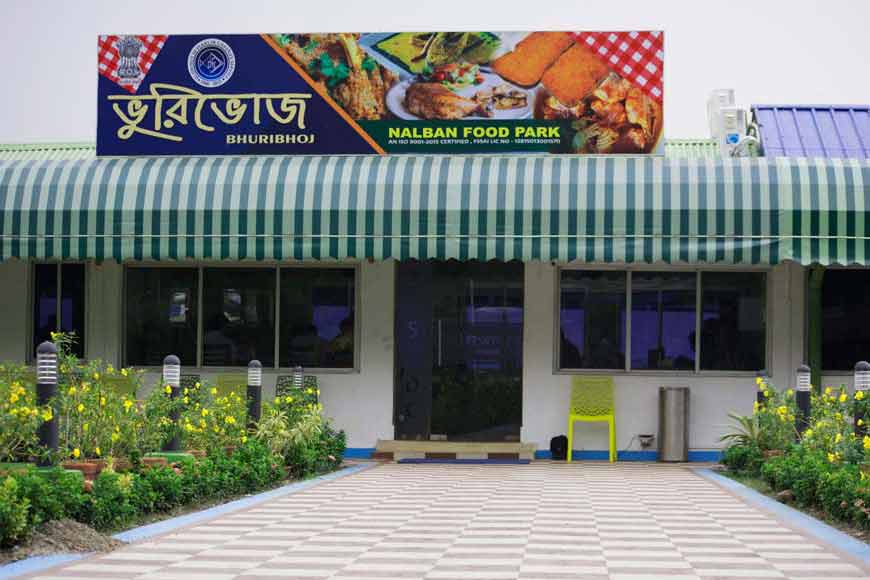 Nalban Food Park, Salt Lake, Sec. 5, Kolkata
The State Fisheries Development Corporation (SFDC), which owns the property, plans to give it a facelift and add fun activities and facilities, ranging from sports to food. The first phase of Nalban called Nalban Boating Complex opened in the late 1990s providing boating experiences ranging from simple paddle boats to deluxe Shikaras, depending upon your choice and budget. It was next to Nicco Park and by the banks of a bheri measuring 165.40 hectares. The second phase Nalban Food Park opened in 2005 opposite Sector V's SDF building. This one has a restaurant and bar, besides lawns and halls that host meetings and parties. Unfortunately, nowadays the place is not spoken of much.
The East Calcutta Wetland Management Authority has taken the initiative to redecorate the Nalban fisheries and give them a new look. A budget of Rs 20 crores has been allocated for this initiative by the State Government. The environmentalists are concerned about the rate at which the pollution is increasing every day. Hence, the question of conservation is becoming more and more important. Every facelift is being done keeping in mind the eco-friendly model. There will also be an exhibition centre that will showcase information such as the types of aquatic animals, plants, insects or birds that are there in the water bodies of East Kolkata, about their habitat and food habits. Many creative posters will also be put up in the exhibition. There will also be a modern gallery in which a lot of information about birds will be available, taken from various books and magazines. A state government official said: "This has been done keeping students in mind, to give them an idea and knowledge about the aquatic life that is present surrounding their own city.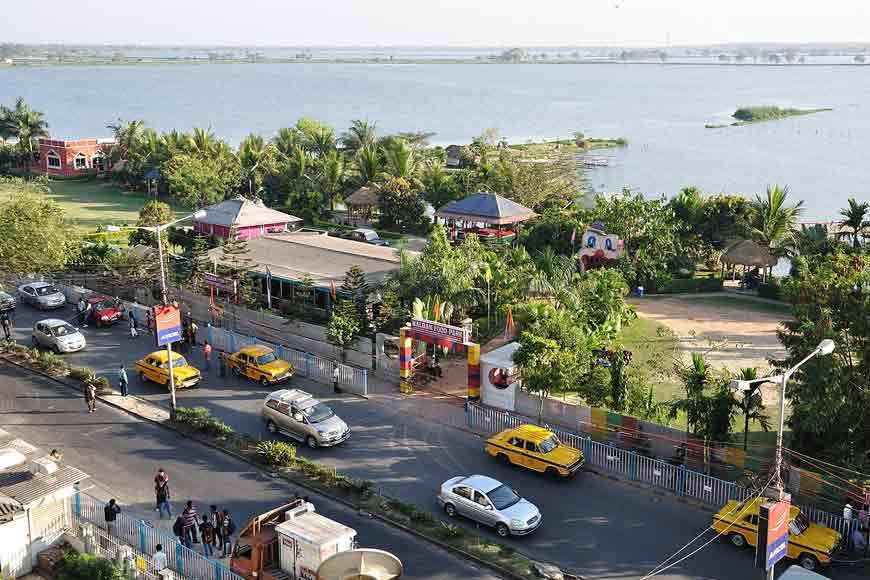 Nalban to get a makeover by New Year
The 400-acre lake is a large area and it can be better explored on a cycle which is why a cycle track will be constructed too, so that people can enjoy the beauty of Nalban better. Cycling the whole area will be a good source of exercise as well and being a non-polluting mode of transport is best suited to keep the place environment friendly. Additionally, a watch tower will be erected to enhance the experience of appreciating the splendour of Nalban from high up. Visitors will be able to relish the natural beauty of the surroundings from this vantage point.

Coincidentally, the East Kolkata Wetlands are famously known as the 'Kidney of Kolkata,' where natural processes purify the water. The purification methods will be showcased through innovative displays, including a waste recycling model. Additionally, a contemporary auditorium will be built, featuring a range of audio-visual presentations. Moreover, a designated children's play area will be established for young visitors to enjoy. The auditorium will host occasional seminars addressing various environmental issues.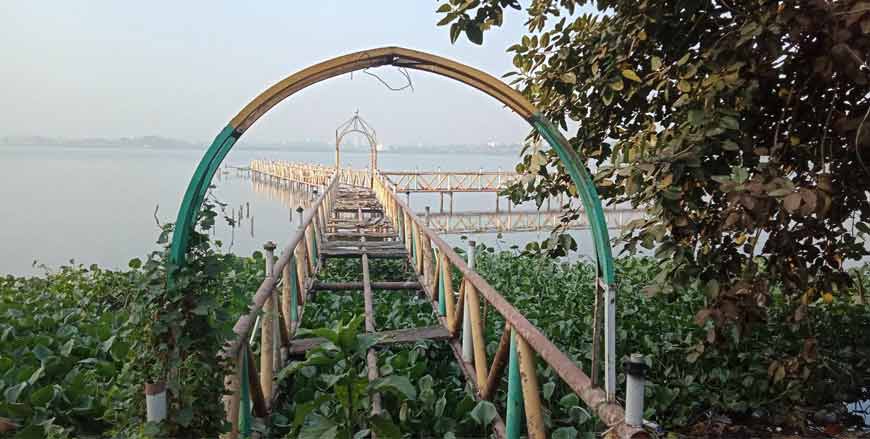 In addition to these plans, boating facilities will be organized on the reservoir with the introduction of modern boats. Furthermore, eco-friendly cafeterias will be constructed on the islands in the middle of the canals, enhancing the overall Nalban experience for visitors. This initiative brings numerous benefits. By the English New Year, Nalban is set to unveil its new form, inviting visitors to enjoy its transformed beauty.