None in Bengali literature reinterpreted history so poetically as Sunil Gangopadhyay did - GetBengal story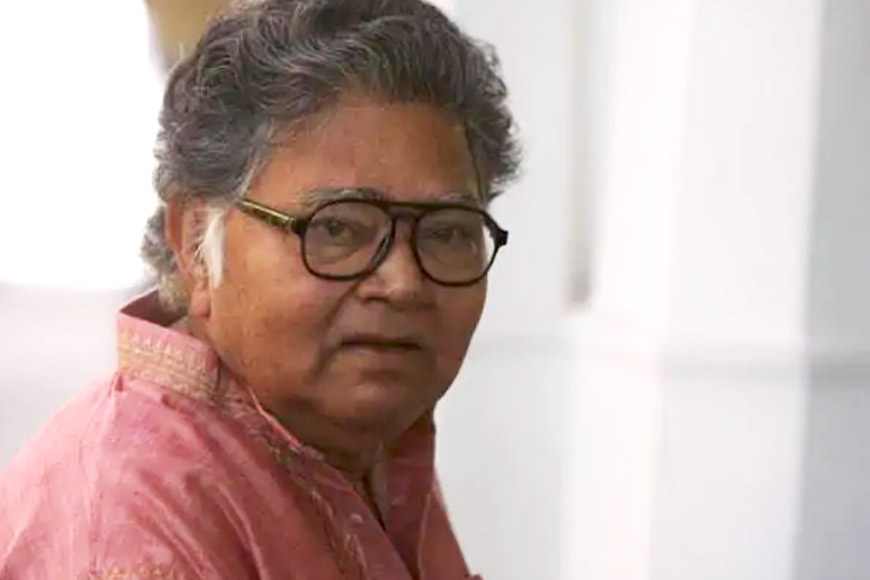 Author Sunil Gangopadhyay
Author Sunil Gangopadhyay's enduring popularity among his dedicated band of readers is the result of his astute understanding of a fundamental weakness in the Bengali psyche: A deep-rooted desire for tacky claim to a glorious literary past. A prolific author, he successfully delved into all literary genres with his versatility and varied experiences of life, leaving generations of readers in India and Bangladesh mesmerized with his creativity and writing style.
Gangopadhyay authored more than 200 books over six decades, with his vast range of creations, touching upon diverse segments like novels, children's fiction, poetry, literary criticism, travelogue and essays. He also wrote several volumes of historical fiction. For his historical novels, set in the hallowed years of the 'Bengal Renaissance' in the 19th-century, he used his innate gift for telling a good story to the hilt. It was Gangopadhyay's immense ability to capture the essence of an era within the cover of a book. It is no mean task to reduce a complex historical period, marked by the flux of reformist movements and radical ideas, into easily digestible vignettes of romance, gossip and anecdotes.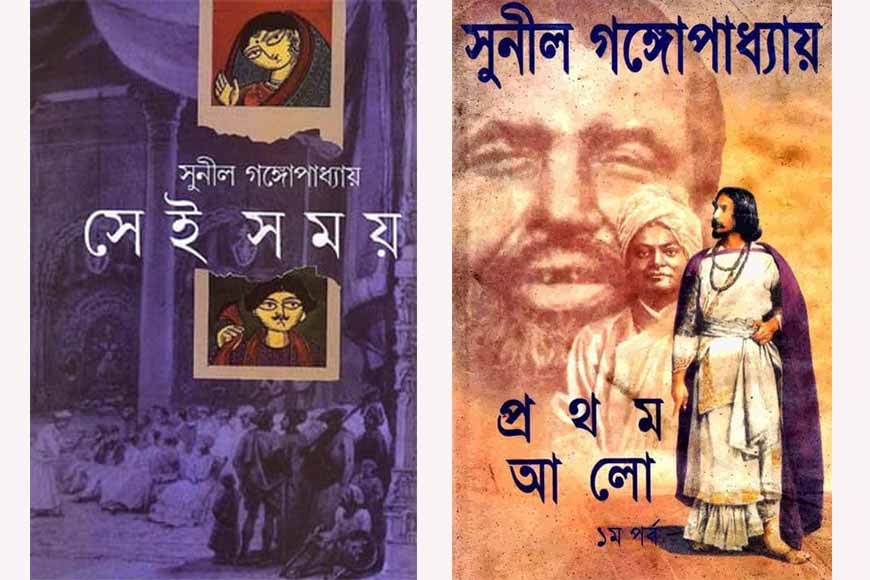 Two of his notable works
Sei Somoy (Those Days) provides magnificent insights into 19th-century Bengal --- the extravagance and the worldliness, the poverty and social revolutions. The story revolves around the zamindars and the people who serve them. Bengal buzzes with revolutionary ideas. Derozio's influence lingers on some young men who take to western ways with great keenness; others, after a period of denigrating Bengali, begin to see merit in their mother-tongue and try to modernise their literature. Schools are being set up for girls. At the same time, the zamindars and the nawabs see their clout diluted. Cracks appear as various groups ponder over who should actually rule India - the weak Bahadur Shah Zafar or the white imperialists. As farmers are forced to grow indigo and soldiers made to use cartridges greased with cow and pig fat, unrest is clearly in the air.
Reformers and writers of the time populate the story: Ishwar Chandra Vidyasagar, Michael Madhusudan Dutt, Debendranath Thakur, Harish Mukherjee, and Kaliprasanna Singha are some of the key figures through whom Gangopadhyay operates. The women, as was the case in those years, are usually subservient, acting as muses to their men, or wallowing in their ignorance. Conditioned to believe that education is of no use to them, and that their duty is to bear children and generally be doormats to their husbands, they do not bat an eyelid when the latter go off to spend nights with their mistresses. Where a woman dares to sleep with a man outside her marriage, or a widow to have desires, she is suitably punished.
Child brides, widows, concubines, lascivious babus: Gangopadhyay invokes the dramatis personae of the iconic Kalighat pata paintings in his endlessly proliferating plots. In keeping with the flavour of the past, there is a streak of vulgar humour to Gangopadhyay's characterizations, a close attention to titillating details, and a historical faithfulness that could lapse into tokenism and imagination. Gangopadhyay received the Bankim Puroshkar for this novel in 1983 and the Sahitya Akademi Award in 1984.
Another book Prothom Alo (First Light), published in 1996, features real historical figures. The illustrious Tagores of Jorasanko, rebel poet Michael Madhusudan Dutt, educationist-reformer Ishwar Chandra Vidyasagar, actor-playwright Girish Ghosh, actor Binodini Dasi, scientist Jagadish Bose, spiritual leader Ramakrishna Paramhansa, and his disciple, Narendranath Datta — appear in a dizzy profusion in the novel, alongside an imagined cast who are emblematic of what Gangopadhyay believed to be the spirit of the age.
Gangopadhyay treads the boundary between fact and fiction with elegance, combining documented incidents with his imagination, lending even well-known anecdotes a fresh perspective. Ramakrishna Paramhansa as well as his disciple Swami Vivekananda are presented in a irreverent fashion, stripped of the many legends, myths and aura they are often associated with and this endears the personas. While Ramakrishna is mesmerizing as a man with disproportionately great insight into the human character and spirituality, than what a modern man would associate with his level of formal (or even informal) education, his disciple's journey from a North Kolkata lad to a monk, respected deeply across continents is one of a neighbourhood boy who chooses to tread on a path of his own. Sister Nivedita's arduous journey from her Irish roots to India is a story in itself. A related parallel plot is that of Girish Ghosh, the famous playwright, lyricist and actor and how he shaped the future of Indian theatre in the city.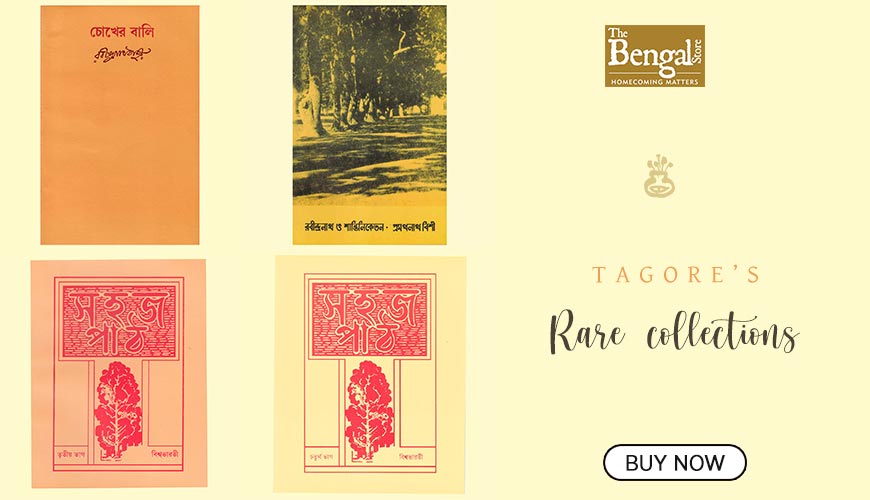 Moner Manush is a biographical novel on the life and times of famous Sufi saint, Lalan Fakir, who lived in the 18th century. This is the story of a naïve rural boy who escapes death from smallpox and is reborn not only physically but also spiritually.
Purbo Paschim (East West) is Gangopadhyay's magnum opus set against the backdrop of the biggest exodus in human history -- the 1947 Partition of India. Culturally and linguistically dissimilar, East and West Pakistan had to forge their different destinies. This novel is a record of those tumultuous times in East Pakistan as well as in Indian Bengal. But their problems were vastly different. The story, revolves around two college friends, both Bengali though one Hindu and the other Muslim, soon takes into its expanding orbit of other characters, families and issues.
The two friends drift apart, separated by the political division, then each one is caught up in his own problem. There is no sentimental reunion. There is the unspoken and inescapable bitter conclusion - perhaps the twain can never meet. Under the deceptively simple surface are hidden deeper and more complex human issues. East and west were initially a demarcation on the map but soon west recedes further as younger people from the east migrate to the US and the UK leaving the aging parents at home. Sunrise and sunset are two other symbols spun into the fabric of the novel, pointing to the evolution of human life, the movement from birth to death. Thus from a Partition novel set at a particular place and time, it rises to the level of the universal, encompassing the entire gamut of human emotions and cultural encounters. The book was awarded Ananda Puroshkar in 1989.
Born on September 7, 1934 in Faridpur, Bangladesh, Gangopadhyay grew up in difficult times. His family migrated to Kolkata well before Partition, yet memories of his motherland remained deeply entrenched in his psyche. His first poem, 'Ekti Chithi' was published in 1950. After this, there was no looking back for Gangopadhyay till the day he breathed his last on October 23, 2012. When there was an end of an eventful era.;