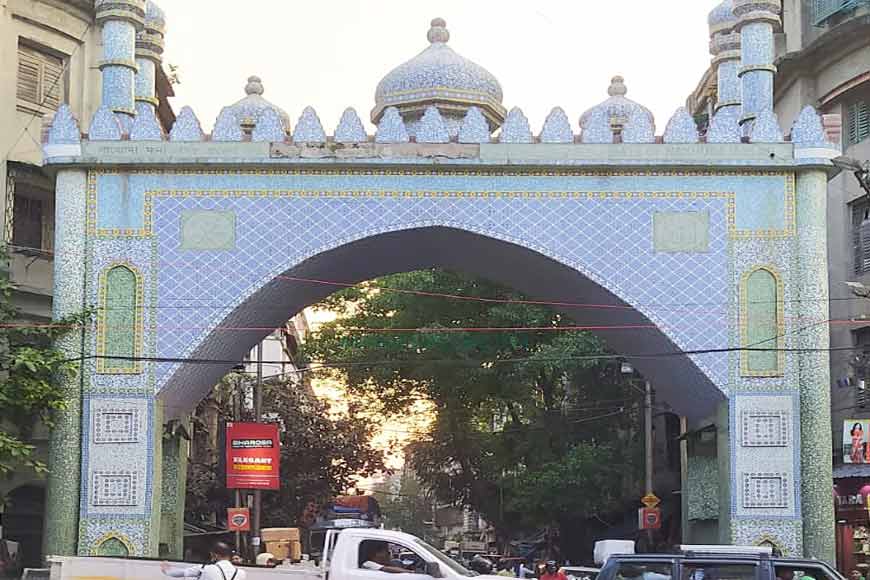 As the scorching heat beats down the city, one corner of Central Kolkata awakes at dawn. Zakaria Street comes alive during the month of Ramadaan as Muslims across the world observe fast in the holy month of Ramzan and eat only before sunrise and after sunset. Zakaria Street of Kolkata turns into a melting pot during this time of the year when not just the locals but foodies of different communities throng the place for relishing some of the best Mughlai and Nawabi food items of Kolkata at a cheap price.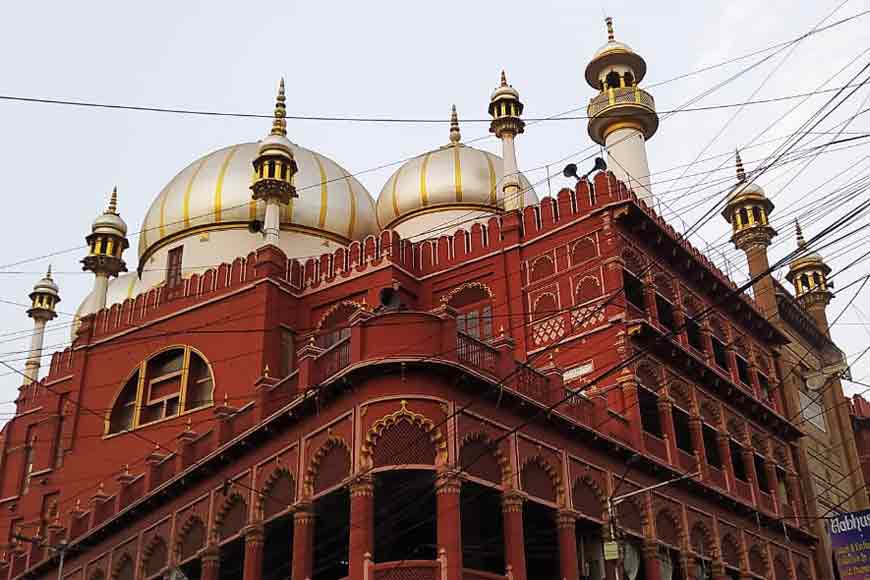 Nakhoda Masjid
Zakaria Street (Jacquaria Street) is located near Chitpur, one of the oldest localities in Kolkata. The lanes are under the shadows of Kolkata's biggest mosque, Nakhoda Masjid. Undoubtedly, the architectural grandeur of Nakhoda Masjid still defines the Mughal influence. During the month of Ramzan, this area comes alive, bustling with various food stalls. From Dry fruit, fresh fruit, chicken, mutton, beef to fish items cooked through special recipes along with sweets and sarbat. Name any gastronomical deslight and you have it all here --- from Lachcha paratha, to Naan and Tandoori roti, biriyani to fried snacks to Phirni and Shahi Tukda. Even one gets the raw materials like different types of Semolina.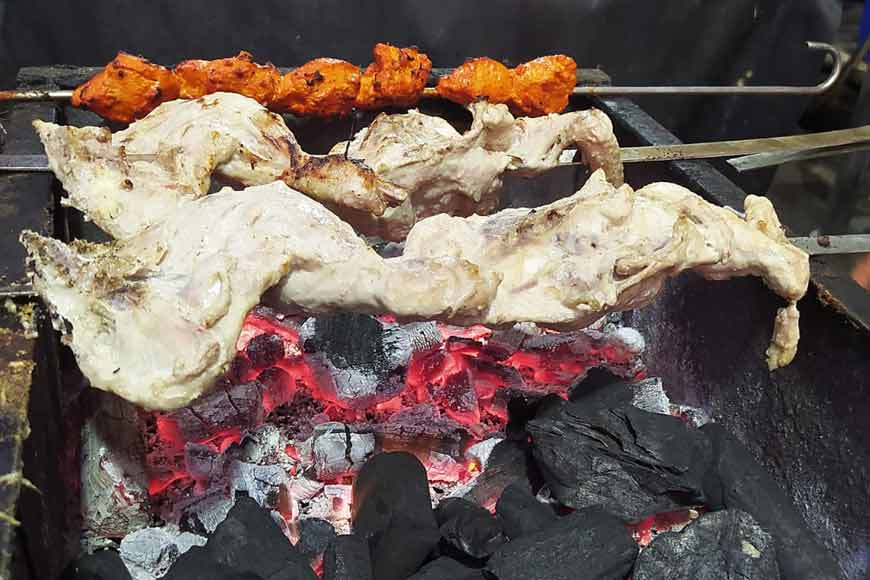 Kebabs and Afghani Joints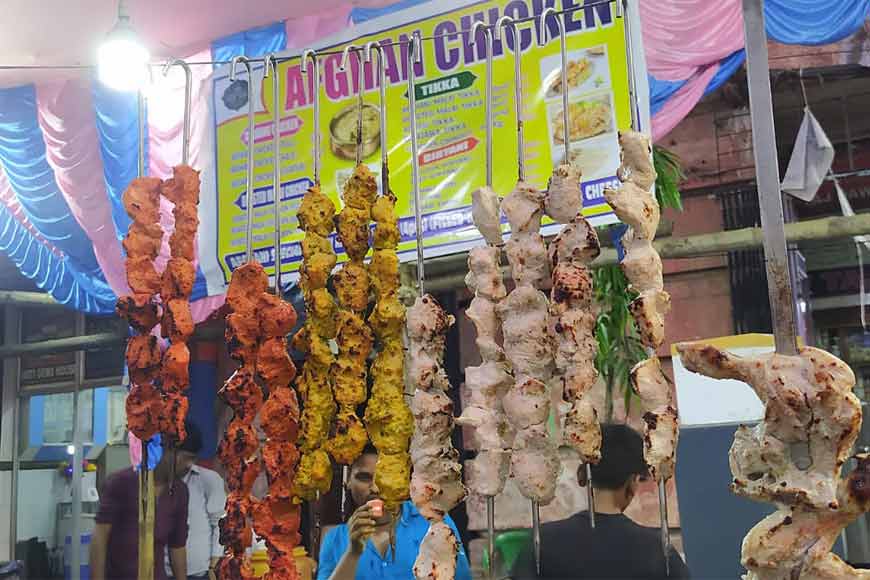 Kebabs and Afghani Joints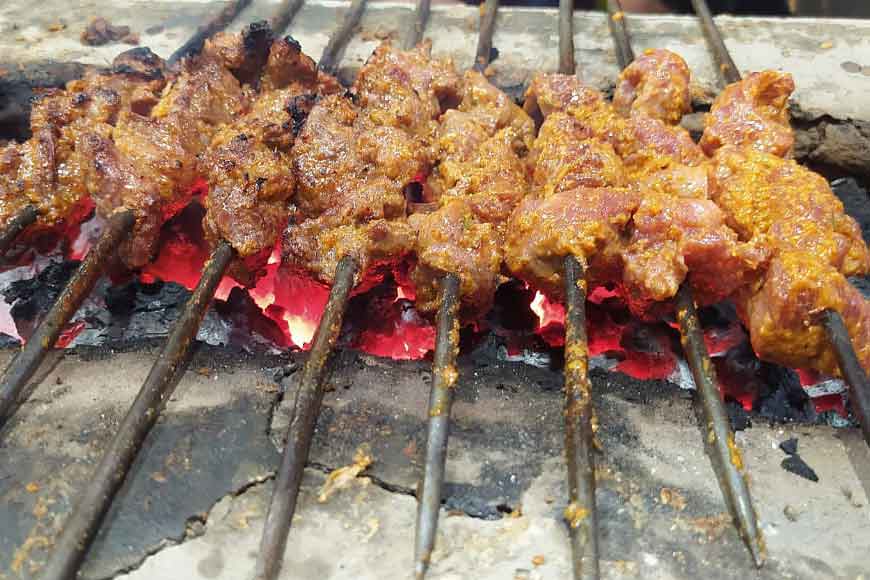 Kebabs and Afghani Joints
Ramadan special items include Haleem (a mix of pulses and meat), variety of kebabs, dum biriyani, keema samosa, aflatoon, rooh afza, firni. One will stumble across famous eateries like Bombay Hotel, Royal, Sufia for some mind-boggling Beef Boti Kebabs, Mutton kebabs, Chicken Kebabs and Chaanp along with special breads like Bakarkhani and Sheermal. The Bakarkhani bread is a thick and crispy layered bread smeared with poppy seeds, on the other hand Sheermal is a soft and sweet as the milk forms an integral part of its dough. The Beef Boti can be stuffed inside a paratha with chopped onions and green chilli and one can relish beef chaanp with paratha. Bombay Hotel prepares the best beef chaanp in the city. Also, try some Phirni here.
Nawabi Sweets of Zakaria
Nawabi Sweets of Zakaria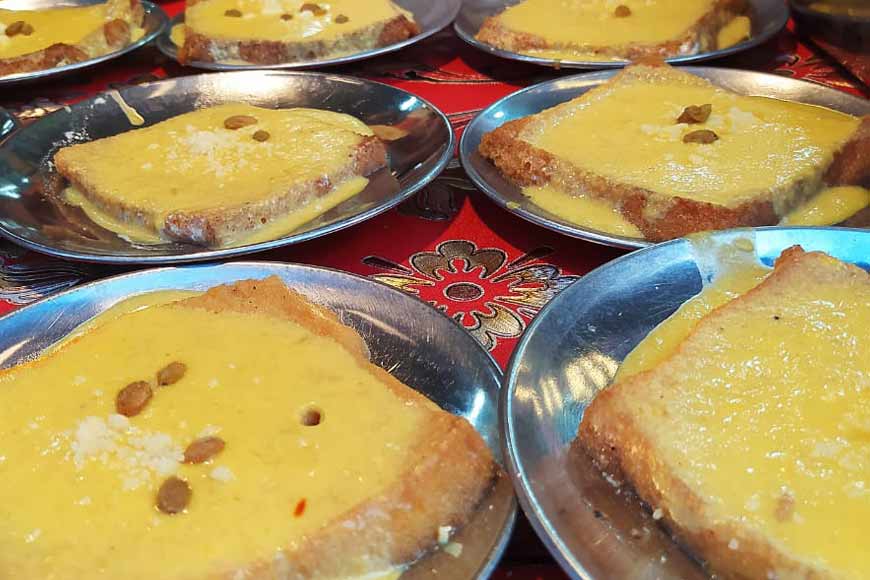 Nawabi Sweets of Zakaria
There are other prominent eateries along the street like Bihari Food Corner, where the signature dish is the soft Pyaare Kebabs, that are so succulent that they melt in the mouth. According to legend, this kind of kebab also known as Kakori kebab was made to please an Awadhi nawab who had lost all his teeth due to age. Then there is the prominent corner of Taskeen, famous for the Seekh kebabs. The chicken pieces there are said to be soaked in 51 spices to make the legendary Murgh Changezi, named after the notorious Mongolian invader, Chengiz Khan. This shop also sells Akbari katla rings, marinated and deep fried with rich, hot spices. The bylane next to Taskeen leads to another food paradise. A small shack, Moradabadi Laziz Kabab, offers char-grilled prawns and pomfret.