Most of those familiar with the Persian phrase 'tamam shud' (it is over/ finished) associate it with one of the most famous cold cases in history – that of the still officially unidentified Somerton Man, whose body was found in Adelaide, Australia in 1948. In his trouser pocket was a scrap of paper torn from a page of the legendary Rubaiyat, by the 12th-century poet Omar Khayyam, bearing the words 'tamam shud'.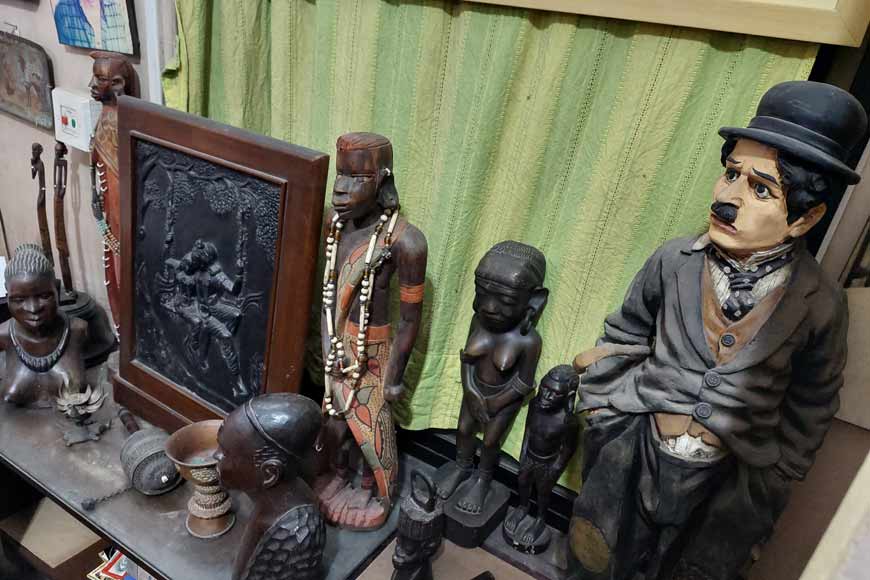 Those same words are etched on to the nameplate of a modest, old-style residence tucked away deep inside the Beltala area of south Kolkata. A house named Tamam Shud? Just one of the many eccentricities of its owner, the redoubtable Parimal Ray.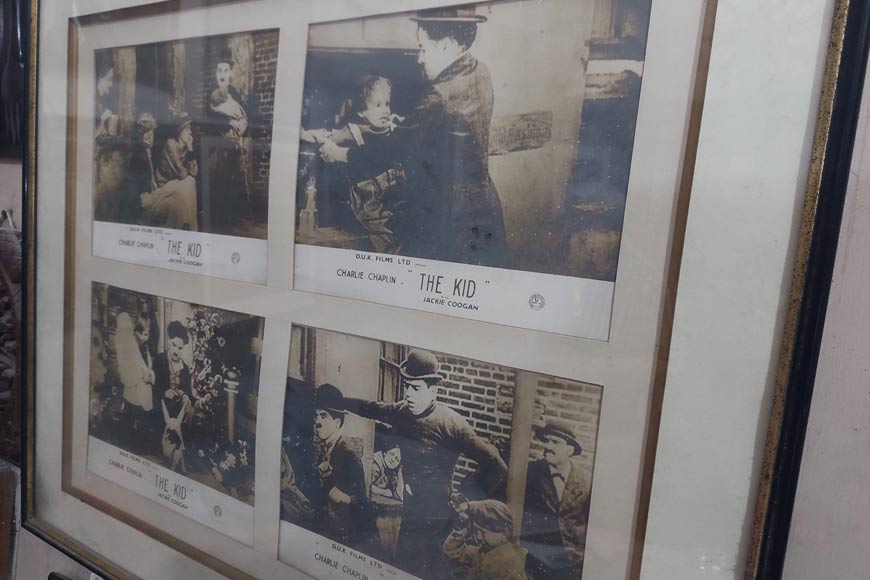 For those with any insight into the mystical world of collecting and collectors, Parimal Ray is an institution in Kolkata. For those with no knowledge of that world, he is most likely a complete unknown unless they have attended one of his 11 past exhibitions, in which case the loss is certainly theirs. However, some of you may be able to make amends thanks to Adda@Maya on March 15.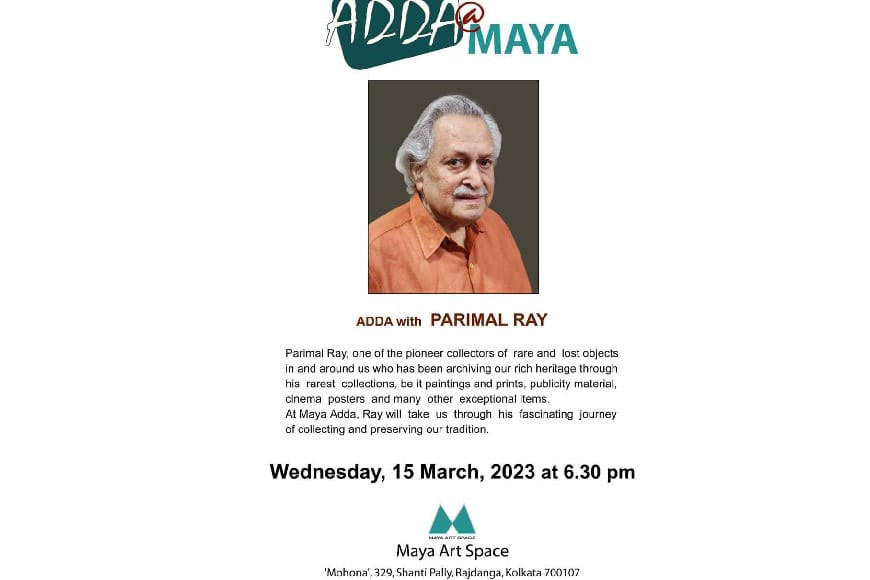 At the age of 88, the feisty Mr Ray is no longer interested in social interaction. Neither is he bothered about publicity. Should you happen to drop in on him, you will most likely find him immersed in a book in his little first-floor bedroom, surrounded by many decades of clutter.
But this is no ordinary clutter. Take the walls, for instance. From original lobby cards of Charlie Chaplin's The Kid to an extraordinary paper applique by Abanindranath Tagore's eldest daughter Uma, to an original embroidered logo of the East Indian Railway Company , to an old calendar artwork showing the wedding of Vishnu, you will literally not know where to look. Forget the immense monetary value of every single piece, their heritage value is quite priceless.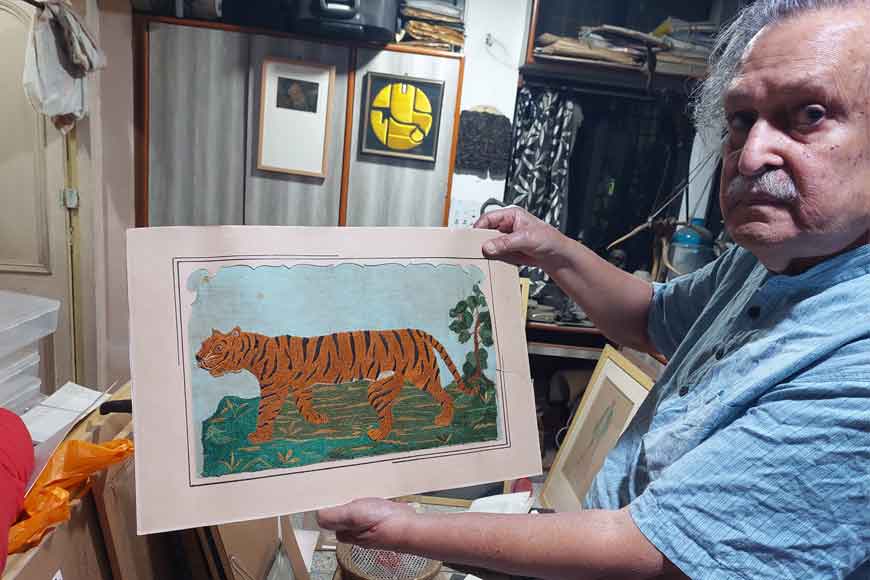 And yet, simply anyone can walk into the house, completely unchallenged. Is he not afraid of his life's work being stolen? "If someone does steal anything, I will take consolation from the fact that at least the item will go to someone who wants it," he says nonchalantly. "I don't collect objects for monetary gain. Neither for pride of possession."

No, Mr Ray sees himself as a preservationist rather than a collector. And the preservation begins from the doorway itself, as you walk in through a narrow passage lined with old enamel sign boards, from a shop selling Banarasi saris to a government notification urging people to take quinine for malaria. In fact, these vintage collectibles are strewn all over the ground floor, the staircase, and the first floor.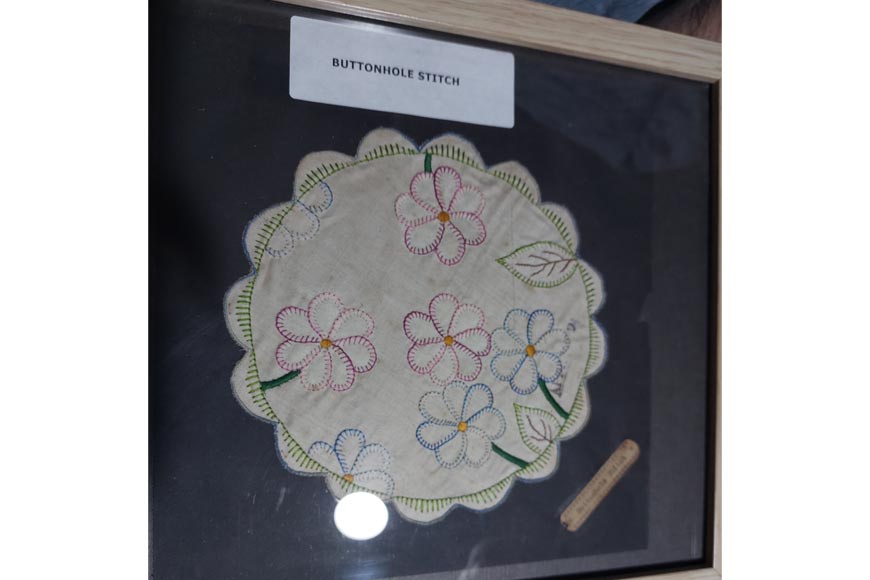 For the conscious visitor, a fascinating exhibit is a signboard dating back to 1957 decoding the historic decimalisation of the Indian rupee, which was henceforth to be divided into 100 'naye paise' instead of the earlier 'anna'. In similar vein is a signboard possibly from the late 1920s belonging to the Esavi India Match Factory, urging patrons to buy 'swadeshi' matches made in Calcutta.
Mr Ray will show you around all his collections with childlike enthusiasm, but his current focus is firmly on reviving two things – the lost embroidery techniques of Bengal, which he calls needle art rather than needle work, and handmade slate etchings, an impossibly delicate art so ephemeral that it is difficult to even photograph.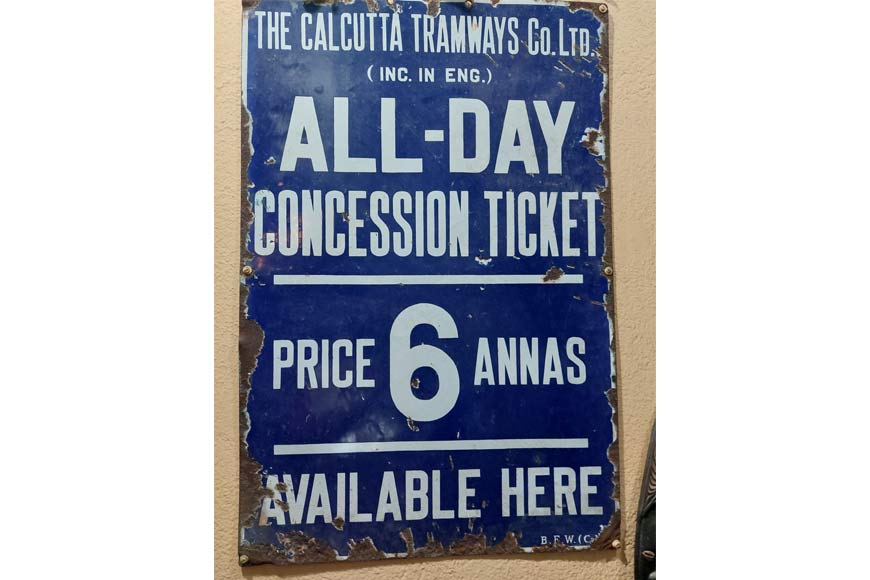 He has paid many thousands from his own pocket to restore and frame numerous samples of embroidery ranging from century-old school projects to a Gandhara school Buddha, signed by Meera Mukherjee. Is this the legendary sculptor or a namesake? Mr Ray believes it is the former, but leaves it open to others to confirm or deny.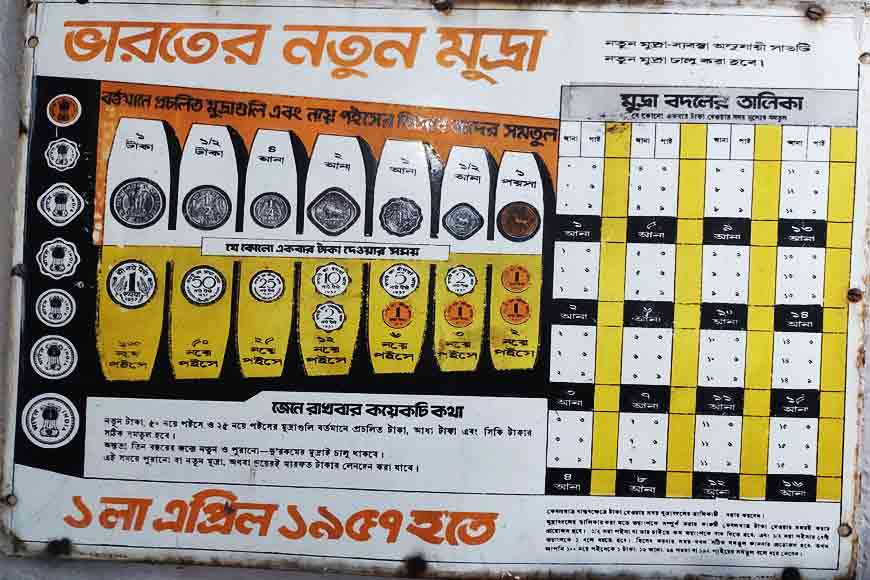 Hundreds of old Bengali film posters and booklets have also enriched his collection, some of which he is in the process of framing as well. He can spend an entire evening simply talking about his association with Satyajit Ray and the great man's love of luchi and chholar dal, building up and destroying many reputations in the process.
An evening spent with this octogenarian is immensely enriching in other ways too. For he is much more than a preserver of artefacts – he is a reminder of a way of life now almost entirely lost to us. A life in which 'value' takes precedence over 'price'. Unhurried, unbothered, yet laser focused on the ultimate goal, much like the lens of his constant companion, a precious Nikon camera.
Parimal Ray will feature in Adda@Maya at 6.30 pm on Wednesday, March 15
Address: Maya Art Space, Mohona, 329 Rajdanga Main Road, Kolkata 700107
Phone: (33) 2441 0434