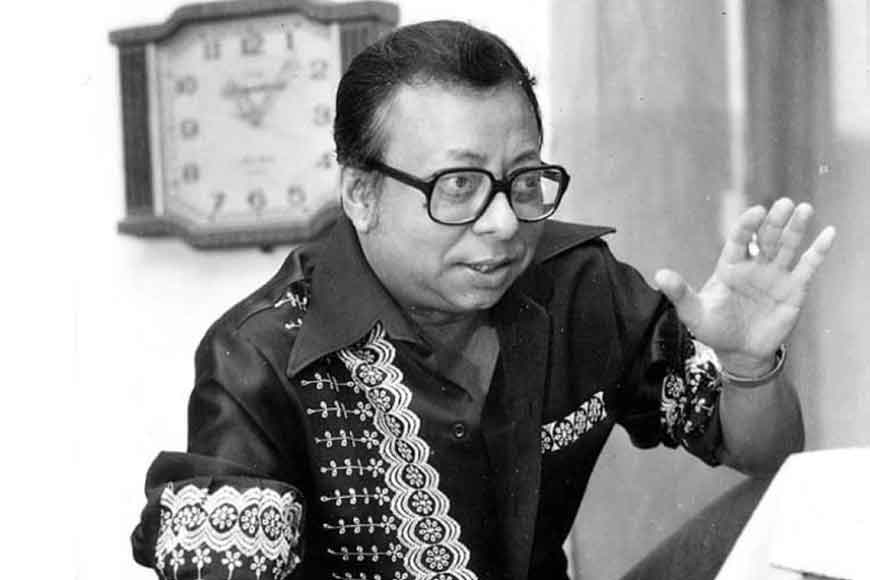 As a toddler when Rahul Dev Burman cried, his parents, Sachin Dev Burman and Meera Burman got reminded of the fifth note of music. They fondly named him Pancham. Music was the driving force of his life. Pancham da offered various musical gems to the industry for three decades that are cherished even today. RD was the master of experiments and changed the way one would look at music. His voice modulation brought in a new dimension to popular music. Burman brought in various innovations to the background music of Hindi and Bengali films. His unconventional way of generating rhythm would totally blow one's mind in those times. Objects used in daily life found place in Pancham Da's compositions.
Remember the tinkling sound before the enigmatic song 'Chura liya' from Yaadon Ki Baraat? The musical genius created that sound using glasses and spoons. He rubbed sandpaper and knocked bamboo sticks to offer the effect of a running train in 'Hoga tumse pyara' from Zamane Ko Dikhana Hai (1981). For Meri Samne Wali Khidki Main, the whooshing sound came from rubbing a comb on a coarse shell. Like many of us, Pancham Da too loved the rains. The pitter-patter raindrops would mesmerize him. During monsoons, he sat by the window for hours to record the sound of rain that he later used in his songs. He used a bamboo whistle and tied with a balloon for producing sound for the film Abdullah.
At times, he blew beer bottles to create a unique rhythm for 'Mehbooba' score in Sholay. His Maruti Rao became his musical assistant. He kept on patting the back of the car to create provide the rhythm of 'Raat gayi, baat gayi samjho' from the movie Darling Darling. According to Nitin Shankar, a popular percussionist and chief rhythm assistant of Burman, Pancham Da derived his music from each and every sound he heard, even from shepherds while grazing their cows or from beggars while doing their rounds for the songs of the film Manzil Manzil (1984).

Even Asha Bhosle's laughter became the rhythm in 'Ye naina yaad hai' from Manzil Manzil. He also made singer Annette Pinto gurgle for the background score for the film Satte Pe Satta. Such instances of unique sound improvisations are countless. Pancham Da was a gem extraordinaire who could find music in the ordinary.