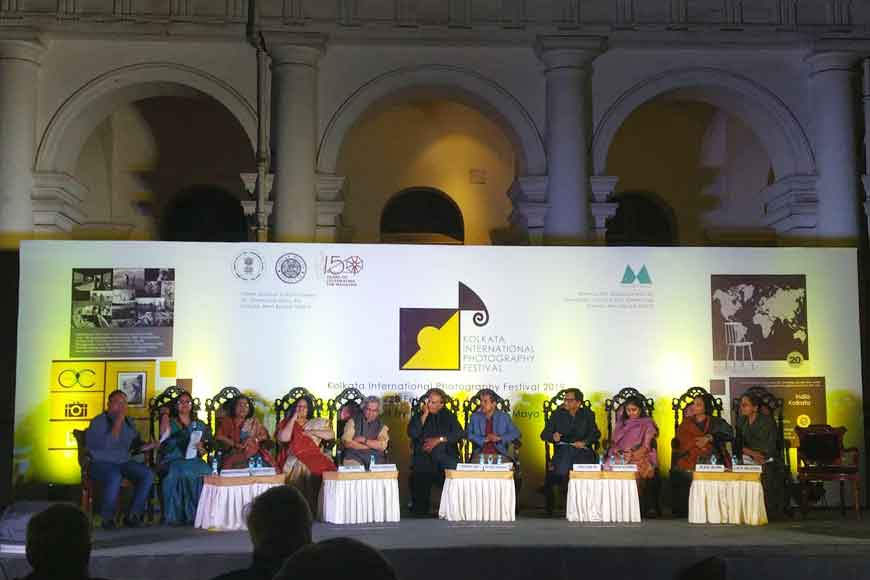 It's often said that pictures talk. They carry the best form of imagery, a reflection through expressions turning photography into the best form of narrative. Photography has the power to transport us to unknown worlds, alter perceptions, touch our souls and change lives. A photographer just not clicks a moment, they enable the viewer to feel, think, connect and soak deep in emotions, feelings and get a broader perspective of the world. From 28th February to 4th March, Kolkata is set to get converted into an illustrious gallery as Asia's largest photography exhibition will start at various venues of the city.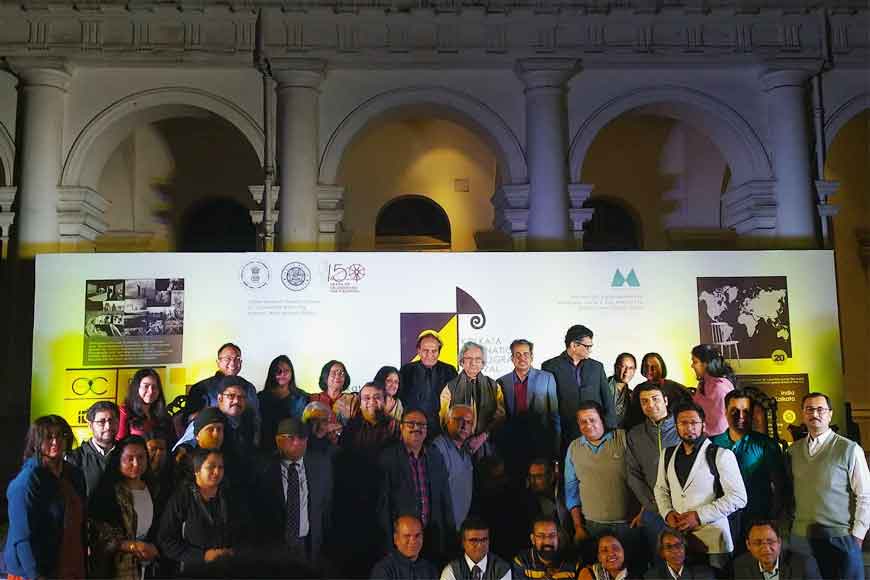 Members associated with KIPF-2019
Kolkata International Photography Festival (KIPF), in collaboration with National Geographic Channel will feature photographers from 30 countries across the globe including Ethiopia, Nigeria, US, Iran, South Africa, Germany, Pakistan, Italy, Tunisia, Mexico, Canada, Nigeria and also many more. At their 2nd Press Conference from the iconic India Museum of Kolkata, KIPF directors Madhuchhanda Sen, owner of MAYA Art Space and world renowned photo-journalist Kounteya Sinha announced a new section of photographs that mountaineer Satyarup Siddhanta has sent recently after conquering the Mt Sidley of Antarctica. These exclusive photographs from the peak itself will definitely be an added attraction.
Various dignitaries were present on-stage including art historian Uma Nair and world- renowned photographer Raghu Rai. Rai along with other dignitaries spoke about how Kolkata is loved by all as an incredible venue for photography, the warmth of the people living here and the diverse subjects this city can offer as pertinent subjects of photography. Raghu Rai also spoke about the connection he shares with the city and how it has come up over and over again behind his lens. He also spoke about his first book on Kolkata's Durga Puja that will be released during the festival. While, Uma Nair, who is also a member of the advisory board said, "KIPF is going to be a watershed moment for the contemporary practice of photography in India. We will be able to traverse history and myth as we unravel stories within stories."
The venues of the photography exhibition were also announced at this press conference which includes Victoria Memorial, Indian Museum, Harrington gallery and Kolkata Centre of Creativity (KCC), Daga Kunj, Gem Cinema, ICCR, Nandan and Gaganendra Shilpa Pradarshala.
Image Courtesy: Debanjana Saha