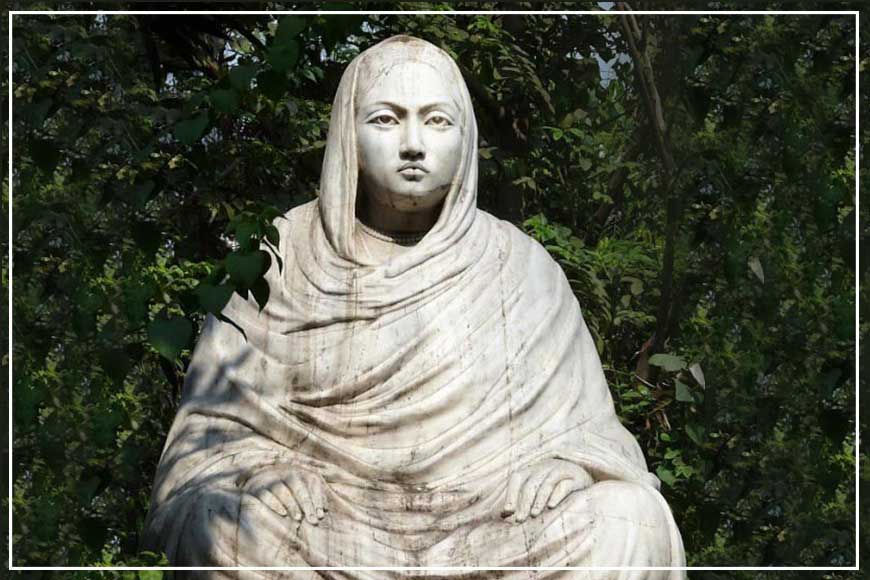 We often talk of Rani Rashmoni as the philanthropist linked to Dakshineshwar Temple. But how many of us speak of her business acumen and how she led a business empire annihilating the aspirations of the British traders? GB brings you this 4-part series on The Real Rani -- Rani Rashmoni's entrepreneurship skills
Rani Rashmoni used most of the money she earned from her zamindari on philanthropic missions. She was a kind and generous lady who was loved by her subjects. She donated liberally and was involved in numerous charitable projects and funded public works. She oversaw the construction of a road from Subarnarekha River to Puri for pilgrims and funded the construction of several ghats including Babughat (in memory of her husband), Ahiritola Ghat, and Nimtala Ghat for daily bathers. She donated generously to the then Imperial Library (now the National Library of India) and Hindu College (now Presidency College). She donated funds for the excavation of Beliaghata Canal, constructed Babu Road in memory of her deceased husband (now rechristened Rani Rashmoni Road, Janbazar-Taltola), donated for the construction of concrete roads to connect various parts of the new-emerging city, public reservoirs for storing drinking water, old age homes, shelter and soup kitchens for vagabonds and beggars, some of which still bear her name.

One of the first Indian industrialists, Prince Dwarkanath Tagore had mortgaged a part of his Zamindari in now South 24 Parganas (part of present-day Santoshpur and adjoining areas) to Rani Rashmoni for his passage to England. The plot, then a densely forested marshy land was almost uninhabitable. It was an extension of the Sundarbans, inhabited by lawless, murderous plunderers, locally known as 'Thugees.' Their very name spelled terror in the minds of ordinary people and the rich dreaded them. The 'thugees' ventured into far-off places, mounted on stilts at the dead of night, and committed robbery and murders of the most heinous kind. Rani Rashmoni persuaded these ferocious dacoits to give up their lowly life and instead encouraged them to set up fisheries in the surrounding water bodies that later turned into large, profitable 'bheris' for pisciculture. The thugees gave up their 'profession' and transformed into a community of fishermen. This was a magnum social reform carried out by Rani Rashmoni.
While such constructions and business acumen earned her much respect in Calcutta's administrative circles, it was her compassion and solidarity with the downtrodden that endeared her to the underprivileged. No incident reveals this better than when she out-maneuvered the British to help beleaguered fishermen. Rani Rashmoni was known as a feisty and defiant lady. Her clashes with the English East India Company are legendary.
In the 1840s, East India Company had turned its profiteering focus towards the long stretch of river Ganga, which flowed through the Bengal Presidency. The river was a lifeline for the fishing communities of the region, who depended on it for survival as well as their livelihood. Arguing that the fisherfolks' small boats were impeding the movement of ferries, the East Indian Company imposed a tax on fishing boats, a cunning way of raking in extra revenue while reducing fishing activities on the river.
Source: Rani Rashmoni – Ek Mohiyoshi Nari
(To be continued)