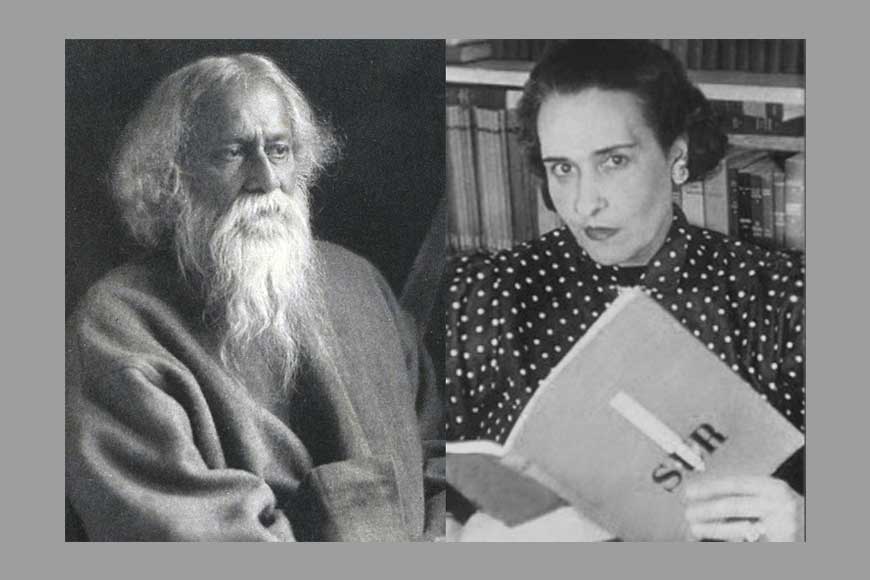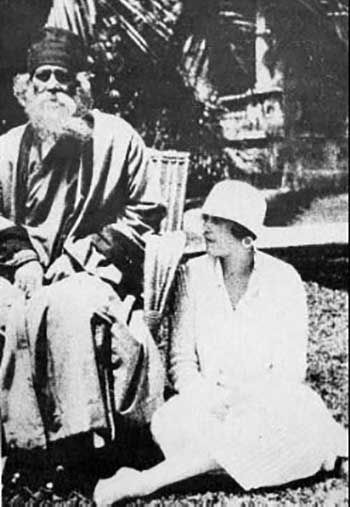 In 1924, when Rabindranath Tagore fell ill en route to Peru, he was forced to disembark in Buenos Aires. This sudden break in the journey, opened a new vista for Tagore. He was to meet Victoria Ocampo with whom a new relation would open up soon. Victoria received Tagore and took him to her family estate at San Isidro in the suburbs of Buenos Aires. The poet spent the next two months recuperating in a garden villa overlooking the River Plate in San Isidro. Ocampo, then 34, was enamoured after reading Andre Gide's French translation of Tagore's Gitanjali. For her, Tagore was an idol. She looked after him with the diligence of a devoted admirer. It was during this time that the two authors, it is said, developed a very emotional but platonic relationship and started corresponding and exchanging gifts after they met.
Tagore recovered and wrote as many as 30 poems while in San Isidro. Ocampo's relationship with Tagore was a big talking point at that time. Tagore had a huge influence on Ocampo, who was then in her mid-30s and Tagore was 63 years old. It is believed that Ocampo inspired him to take up his brush again and begin painting. In 1930, Ocampo organized the poet's first art exhibition in Paris, where they met in person for the second and last time.
However, until he passed away in 1941, Tagore and Ocampo wrote numerous letters to each other, beginning in 1924, when both were in Buenos Aires, sometimes on the same estate. Their letters depict their early friendship and give glimpses of their mutual attraction, diffidence and a strong longing for emotional fulfillment. Rabindranath christened Victoria 'Bijoya' (the victorious in Bengali) and taught her the Bengali word, 'Bhalobasha' (love). Tagore, in his Indian-English and Ocampo in her French/Spanish influenced English, expressed the need for each other, except that they could not define the relationship. Rabindranath confessed to the enormous burden of loneliness he carried within himself.
Image source - Wikipedia