There are plenty of wonderful things to say about Delo (or Deolo), but the one that any traveller is likely to experience, almost immediately upon arrival, is Delo's amazing ability to freshen you up. Don't take our word for it, make the trip and feel it for yourself. Even at the end of a tiring journey, along mountainous roads that may not always be in perfect condition, all tiredness and fatigue vanish instantly once you set foot in Delo.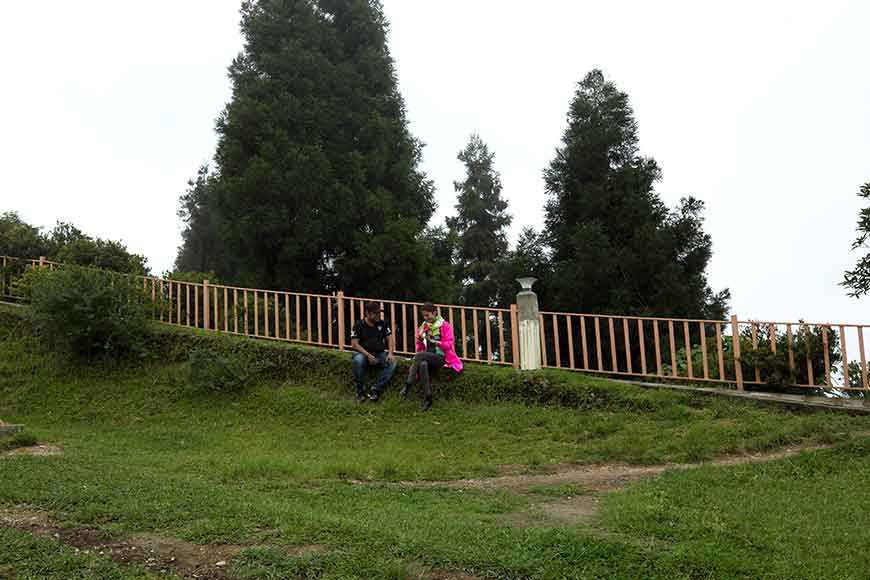 A tale of two...
Geographically speaking, Delo Hill is one of two elevated landmasses between which nestles the town of Kalimpong. Essentially, Kalimpong is situated on a ridge that connects the hills. At an altitude of 1,705 m (5,590 ft), Delo is technically the highest point of Kalimpong town, but it is increasingly carving out a niche for itself as an independent tourist destination.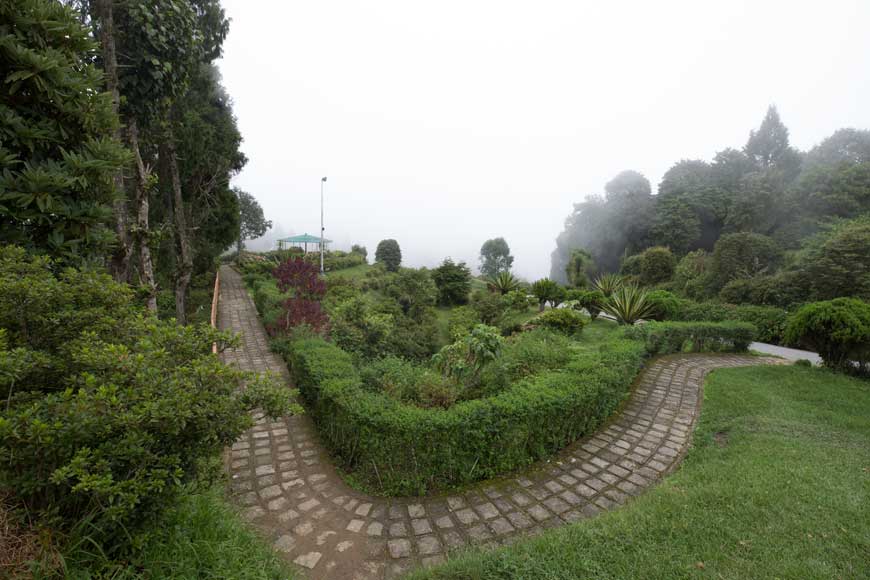 A well-manicured park
It has usually been the practise for visitors to Kalimpong town to take in Delo and its attractions as part of a day trip, at best. However, the reverse is now also equally true – there are some who travel specifically to Delo and take in Kalimpong and its adjoining locations as an added attraction.
Kalimpong, of course, has long been known for its charms, Delo being among them. Situated further uphill from Kalimpong, roughly a half-hour drive from it, Delo is a sleepy hamlet that offers a mesmerising view of the town of Kalimpong, the surrounding villages of Relli valley, and the river Teesta and its valleys.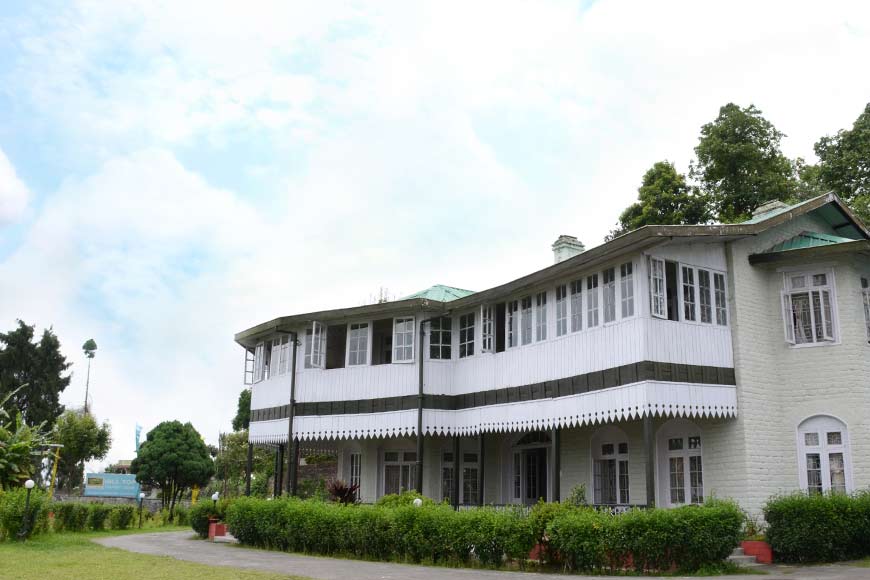 Hill Top Tourism Property, Kalimpong
Also noteworthy is Delo Park, home to a wonderful and exotic variety of flowers. There's a small but interesting Science Museum close by, and the Pine View Cactus Nursery, a must visit. Nobody would imagine that the world holds so many different, and spectacular, varieties of cacti, and that so many of them have found a home at this nursery. And the best part is, you can actually buy your own live memento, in the form of a cactus, what else?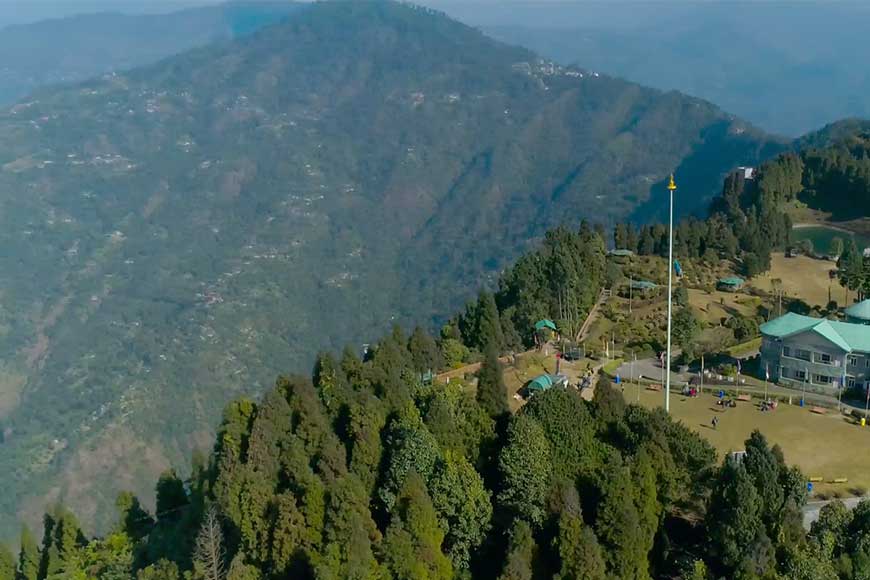 The hidden gem, Delo-7
On a clear day, the snow-clad Himalayan peaks of West Sikkim, Mt Kanchenjungha among them, are also clearly visible from Delo. But even when the view is obscured by clouds, the experience of strolling up or down the hillside, through the cool clouds and mists flowing over and around you, enveloping you in a cocoon of pristine silence and peace, is a surreal one.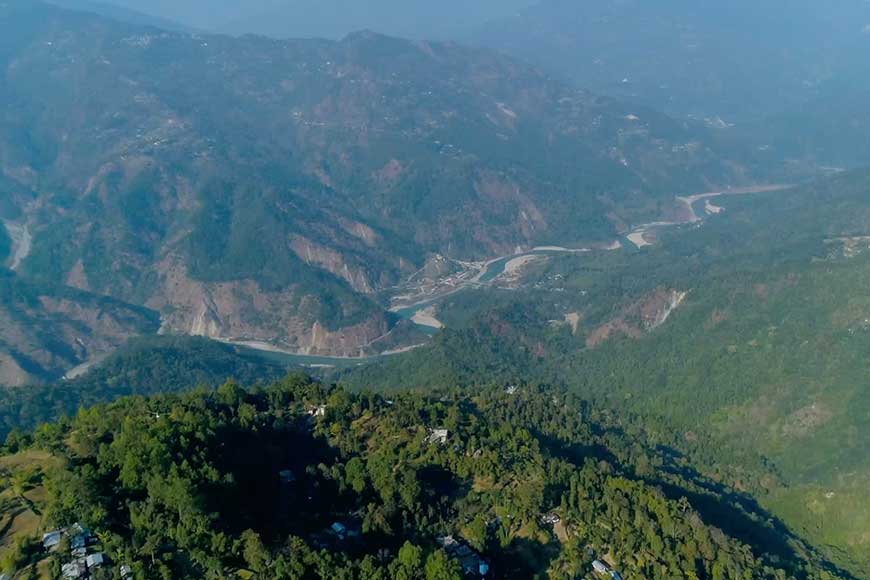 The picturesque view of the spot
This is something you ought to do a lot of when you are in Delo – simply walk around, for as long as you can, as far as you can. Far from exhausting yourself, you will feel rejuvenated as the crystal-clear air fills your lungs, and your legs seem to suddenly grow younger and stronger!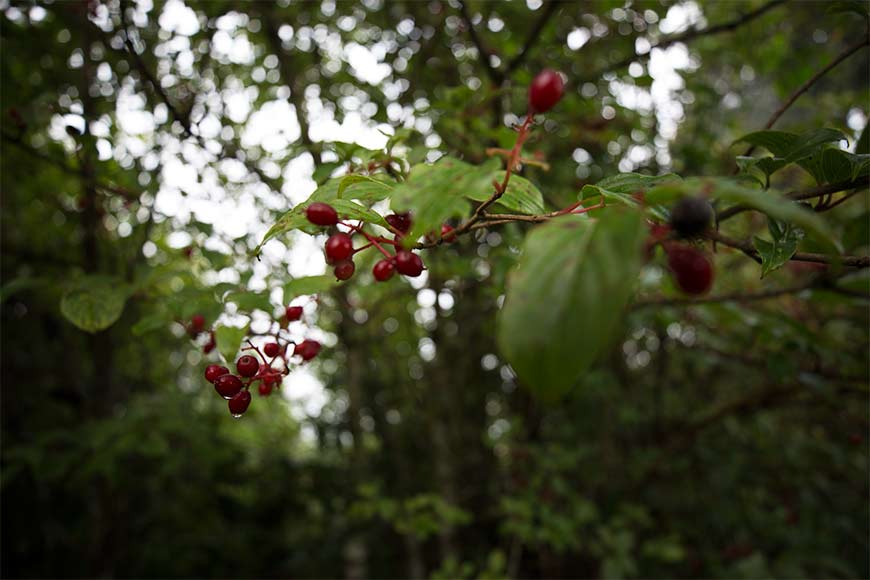 Tinge of red
Of course, time permitting, you could drive down to Lava along a route so beautiful that it is impossible to describe in words. Or make the rounds of the numerous big and small monasteries around Kalimpong, many of which are ancient repositories of priceless Buddhist scriptures and artworks.
How to get there
By air: Take a flight to Bagdogra airport (approximate flying time from Kolkata is 50 minutes), and thence by road to Delo. You could book a car beforehand, or make arrangements on the spot, but be prepared for protracted bargaining.
By train: Take a train to Siliguri or New Jalpaiguri (NJP) stations and go onward to Delo by road.
Where to stay
Hill Top Tourism Property (earlier Hill Top Tourist Lodge)
Post Office: Kalimpong, Pin: 734301 District: Kalimpong
Phone: +91 98366 21300
Email: hilltoptouristlodge@gmail.com
Yuru Retreat
Near Delo Government Tourist Lodge, Delo, Kalimpong, West Bengal 734316
Phone: +91 95637 73297
Story Tag:
Department of Tourism, West Bengal, Kalimpong