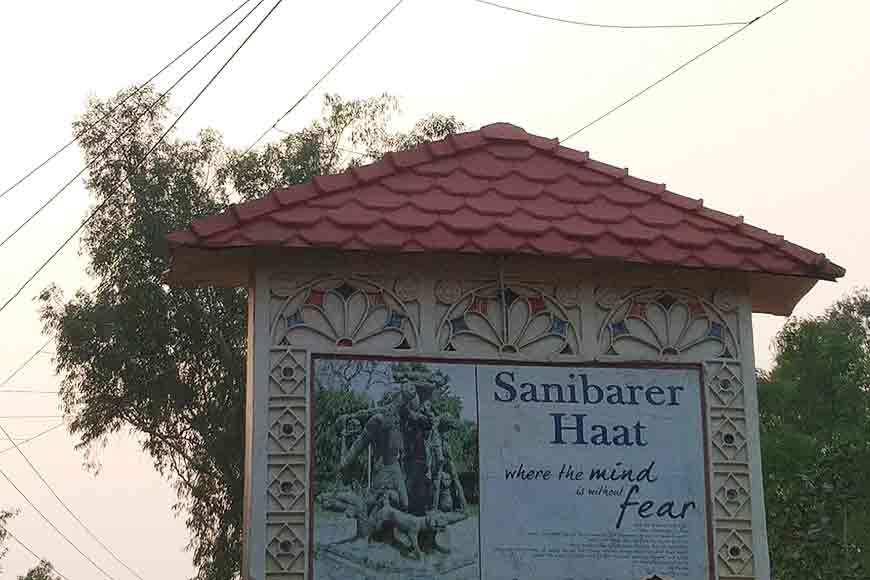 Santiniketan's Khowai is not just a natural splendour, with wind erosion giving rise to the naturally formed laterite mounds, it had for decades been a man-made wonder too, thanks to the local Saturday market or Haat. Just like Santiniketan's lord Rabindranath Tagore and his famous poem depicting the Friday haat of Bakshiganj, the Shonibarer Haat of this semi-rural Santhal belt had its own rustic charm. For those who visited this weekend Haat would be mesmerised by the Bauls singing their freedom tune through the eucalyptus forests and at times Santhal women performing to tribal beats.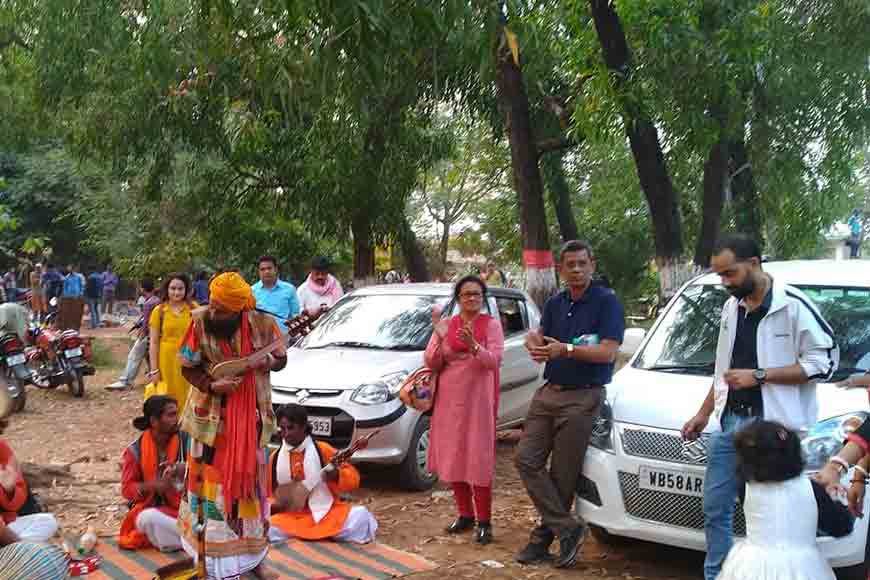 Bauls performing to the urban crowd
These days often one finds a mad rush of urbanites, crowding the Santhal women to click photographs, aping the famous scene from Satyajit Ray's Agantuk where Mamata Shankar suddenly breaks the barrier and matches steps with the Santhal women. Even the bauls earn quick bucks as members of upcoming Bangla bands often carry their own rustic instruments for a jamming session.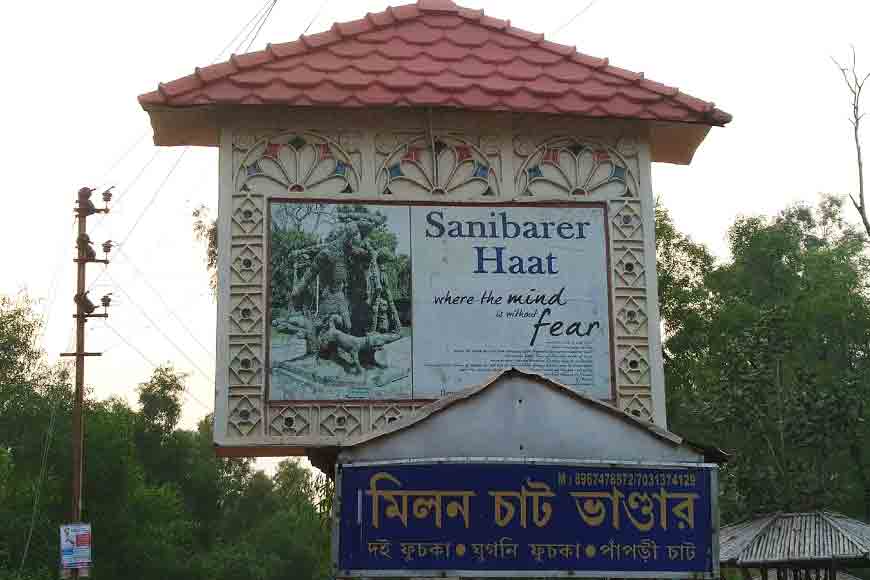 Chaat stall has taken over traditional pithe and patisapta
Back in our childhood days, the Haat was just a local affair with a few tourists dropping in. Now it has turned into an urban mela ground with loads of cars parked at one end and a sea of people walking down in a mad rush, grabbing at anything and everything available. Needless to mention the locals selling quintessential Bengali sweets like Patishapta or Pithe taken over by chic Momo stalls, chaat and phuchka stalls. Imagine the advertisement of a chaat stall just below Tagore's famous quote: 'Where the Mind is without Fear!' Sounds hilarious? Even, the traditional artisans have mostly been pushed with their fare far away, what one gets to see from the entrance are rows of stalls selling anything and everything, mostly brought from the city.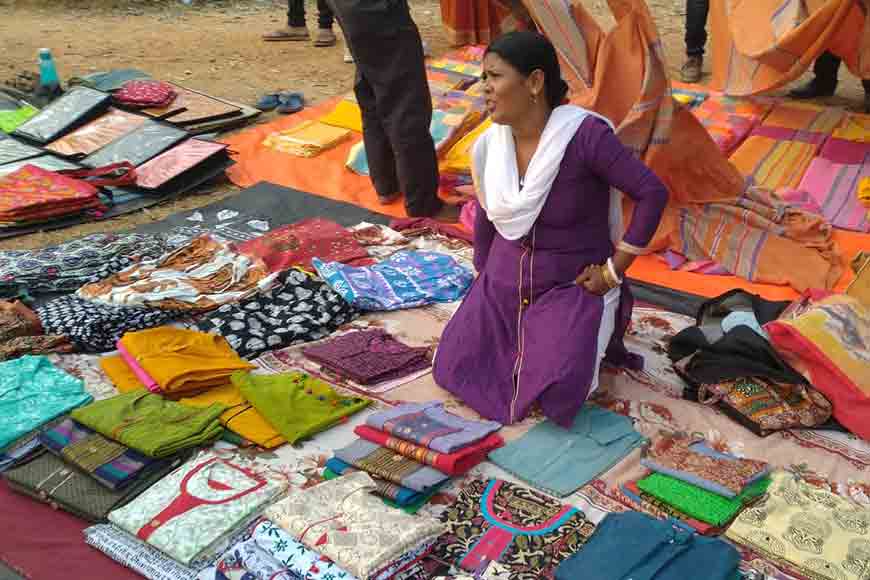 Weekend sellers from Kolkata are replacing local craftsmen
If Poush Mela has lost its charm, so has the Shonibarer Haat. One fails to dream or get lost along the hillocks of Khowai while listening to Baul songs. Instead those dreams get drowned under the urban cacophony and selfie time.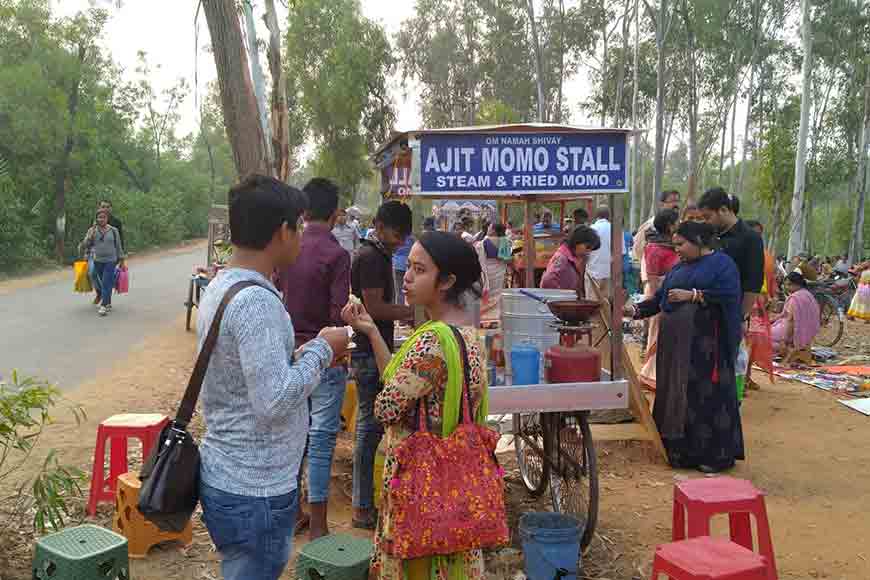 Momo stalls have taken over traditional pithe and patisapta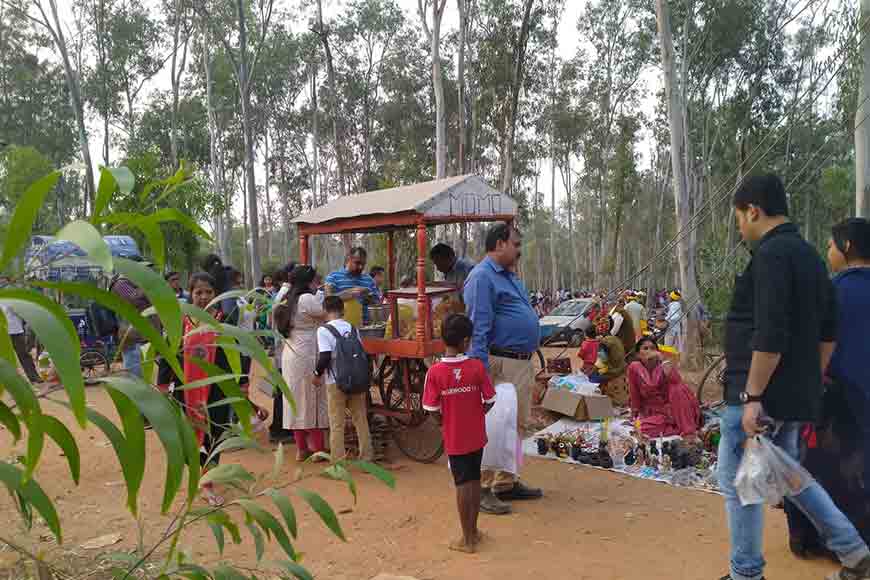 Phuchka stall at the haat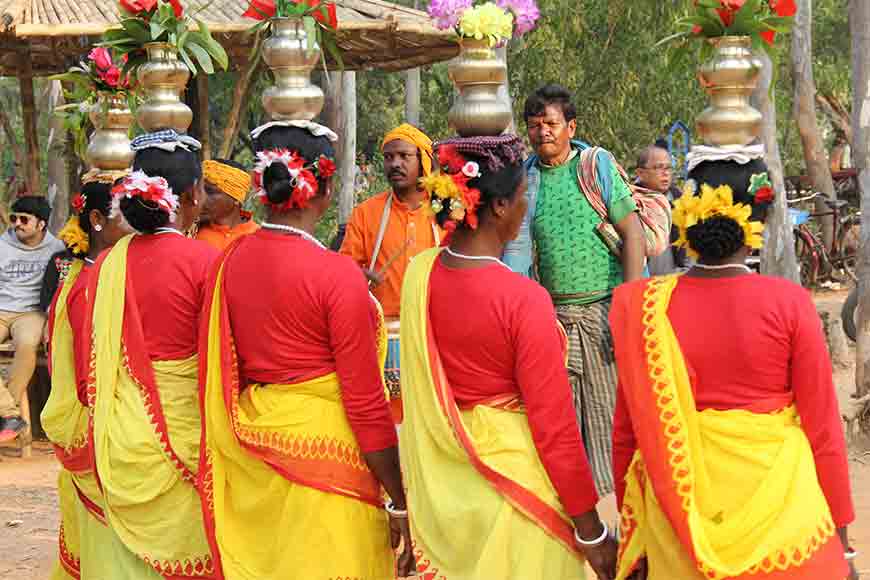 Tribal dance at haat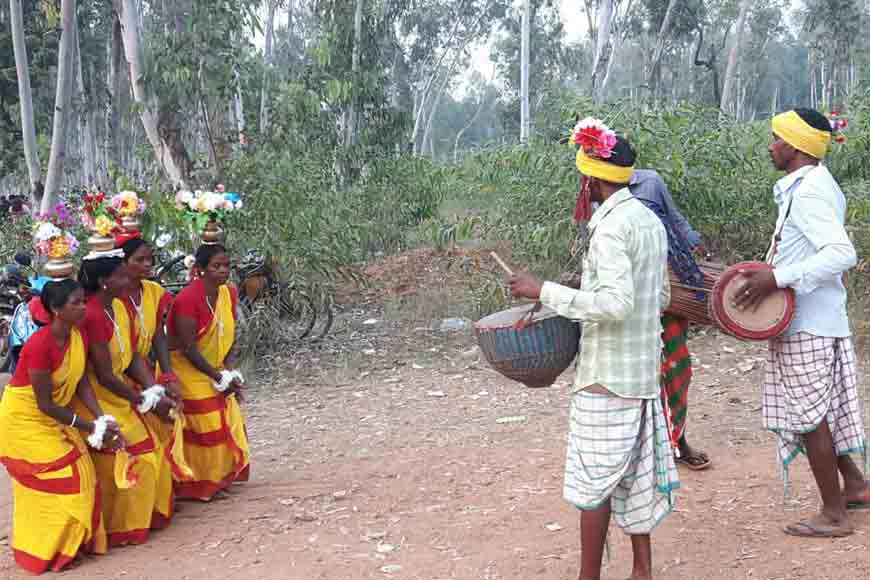 Tribal dance at haat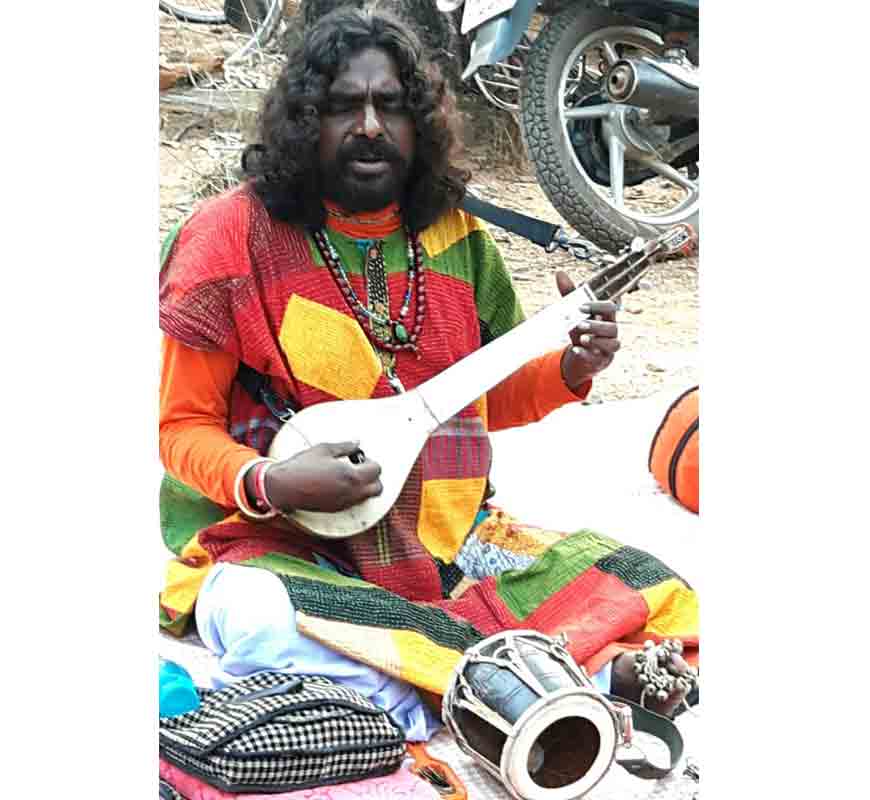 The Baul songs are still alive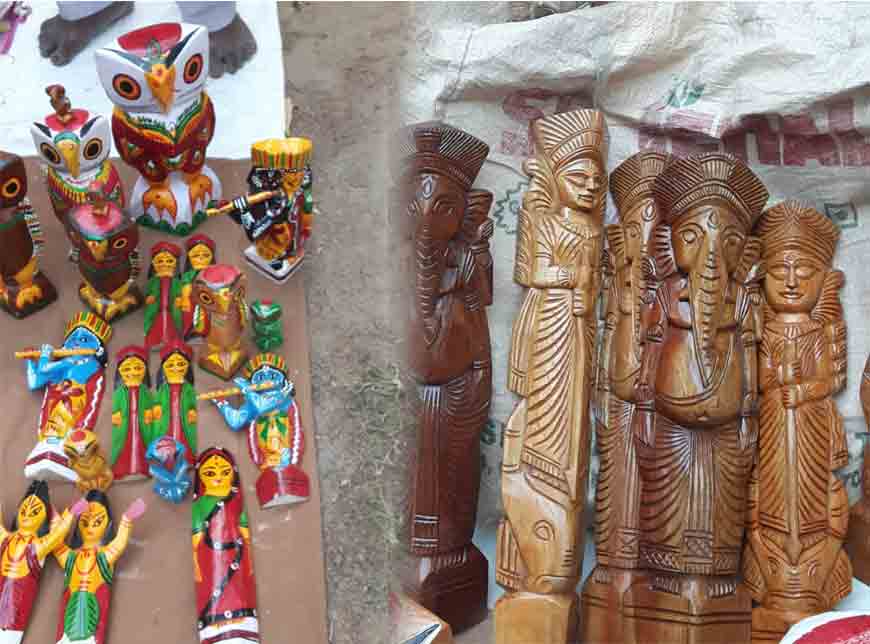 Traditional crafts have found only a corner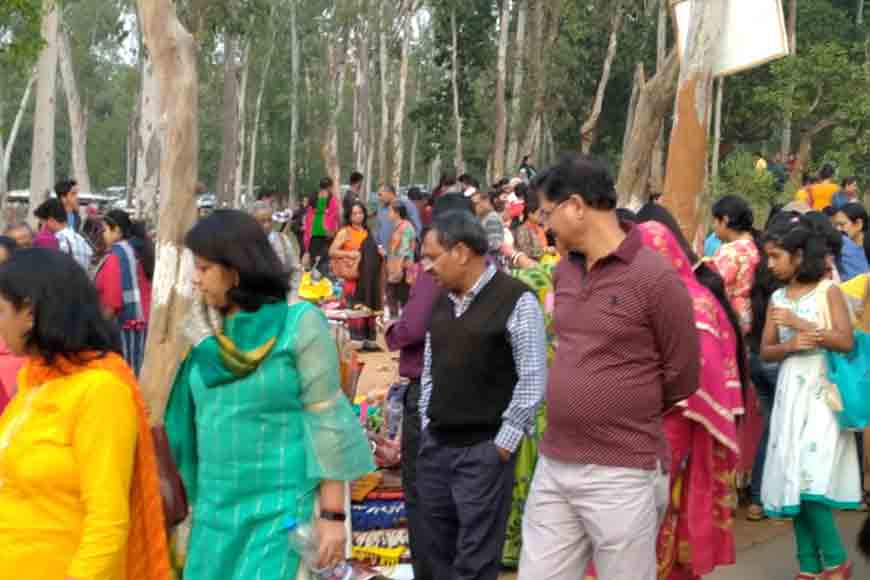 Overcrowded haat