Swachhata Pukare and Naturecraft collaborated to create water hyacinth sarees
"Be a part of the solution, not part of the pollution."
We all know water hyacinth is a perennial, free-floating aquatic plant native to tropical regions of South America, and now present on all continents except Antarctica. Enthusiasts distributed it around the world, and water hyacinth was naturalized in Egypt, India, Australia, and Java well before the end of the 19th century. These plants rapidly increase biomass and form dense mats, reproducing from stolons (i.e., vegetative runners). Water hyacinth can completely cover lakes and wetlands, outcompeting native aquatic species, reducing oxygen levels for fish, and creating ideal habitat for disease-carrying mosquitoes. Large infestations of water hyacinth can prevent river transport, fishing, damage bridges, and clog dams. So, is there no solution to the hyacinth problem?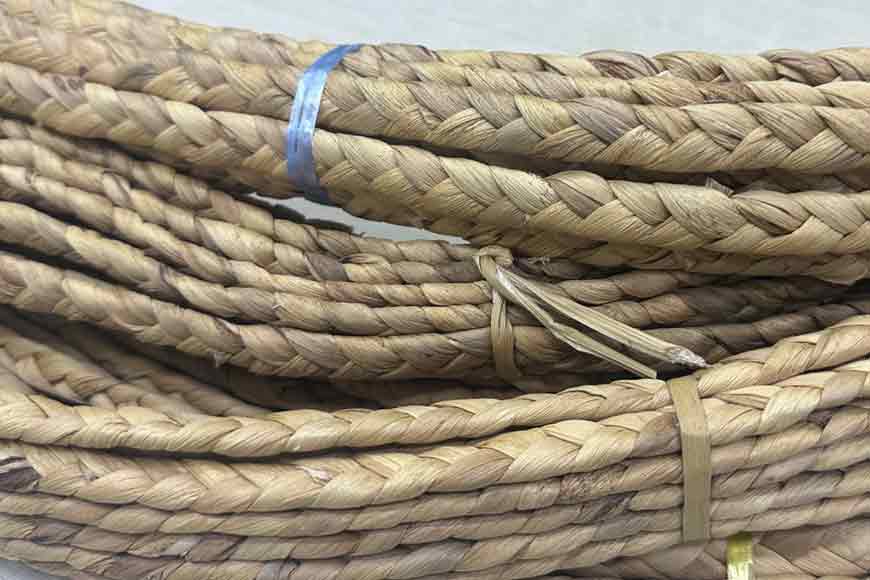 Scientists and researchers have been working continuously to turn this source of pollution into a solution. Use of water hyacinth in wastewater treatment has been found to be highly efficient and inexpensive. It is also used extensively to produce bio-fuel, fertilizer etc, and create employability for the masses. In recent years, the plant has found new usage in the country. Swachhata Pukare has teamed up with Naturecraft to create sarees using water hyacinths.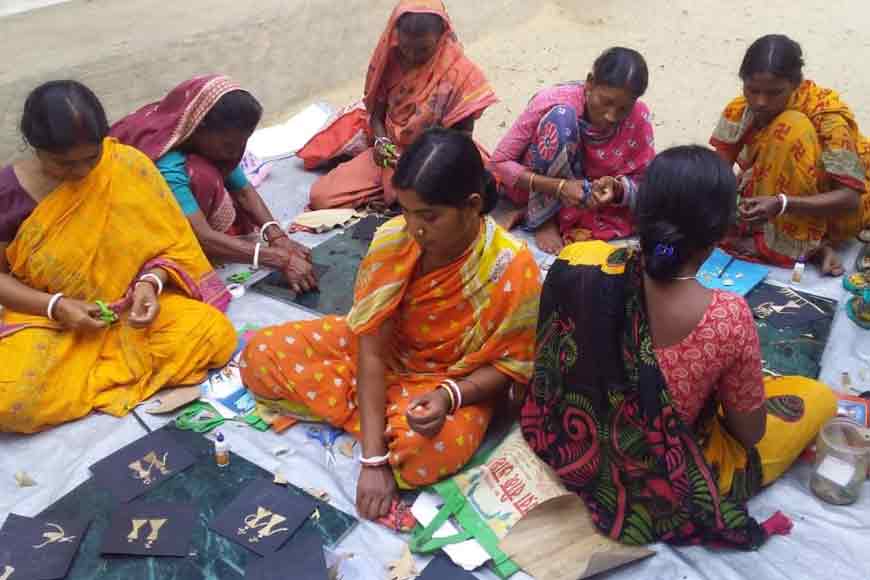 Swachhata Pukare works in the field of gender equality and creates opportunities for poor women to empower them economically, improve their self-esteem and social mobility through its various projects. The NGO trained rural women of Kharagpur and they are already manufacturing handmade paper, notebooks, carry bags, baskets, placemats, square mats, square boxes, show pieces etc from hyacinth plant. Swachhata Pukare implemented this Corporate Social Responsibility (CSR) project at Kharagpur in association with Tata Metaliks Ltd., and helped create sustainable livelihoods for the local women.

The idea to extract fibers from hyacinth plant was first mooted by Howrah-based entrepreneur and director of Swachhata Pukare, Gaurav Anand. Environmental engineering graduate, Gaurav Anand developed a method to extract fibres from the stems of water hyacinth plants. The first batch of sarees were expected to hit the market during the Pujas this year. Koushik Mondal, manager of Swachhata Pukare Foundation is overseeing the saree-making project. He has mobilized around 200 women from underprivileged homes in Kamdev Kathi of Habra to collect water hyacinth plants from an area of around 35 ponds located in Bongaon and Machhlandapur of North 24 Parganas district. Groups of women are also engaged in extracting fiber from water hyacinths in the same way as fiber is extracted from jute. The plants are dried in the sun and then bundled into sacks and left to mature for a few days. The fiber is then removed and spinned into yarn by a special method. A group of 15 women are working day and night to make adequate supply of yarn ready for weaving. The yarn is mixed with cotton and dyed in different colors and woven into fusion style sarees. The sarees are being made not only in Habra but also at Shantipur in Nadia district, which is a major hub of handloom sarees. Experts say the product is promising and will attract contemporary buyers. The sarees have been priced keeping in mind the affordability factor.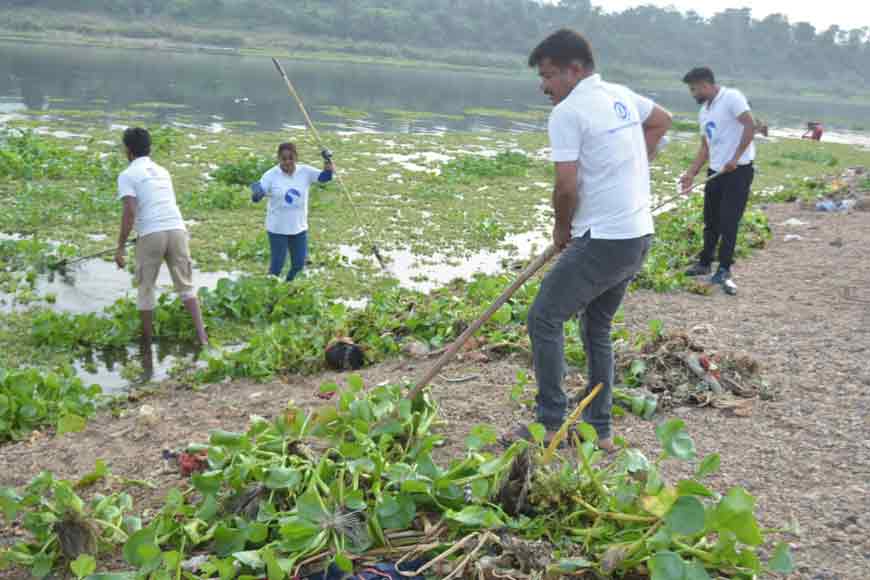 A preliminary lot of 1,000 sarees in bright hues have already been manufactured and distributed among women of different self-help groups. Their feedback is very encouraging to say the least. They are very happy after raping the sarees and have opined these are even softer and comfortable than traditional cotton sarees. Word has got around and orders have been pouring in from the market for this unique saree.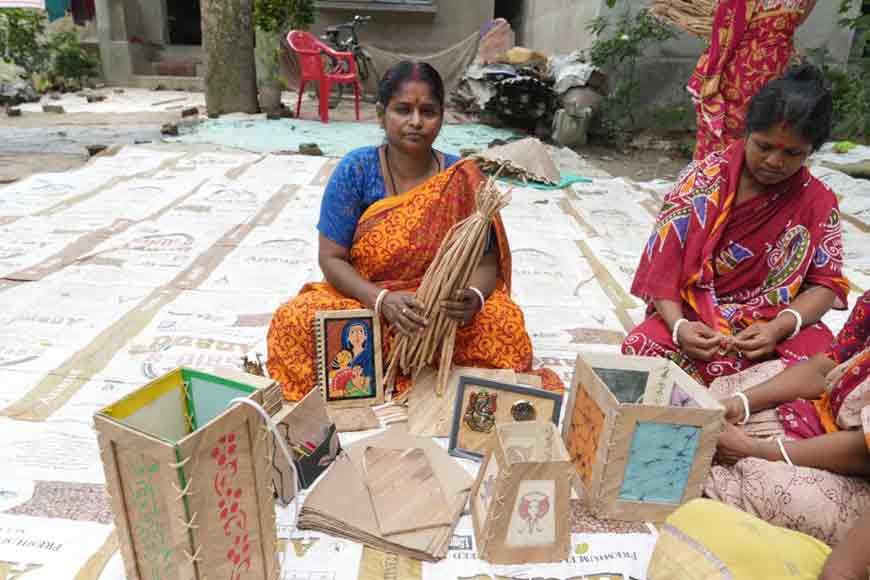 Products made from water hyacinths
As water hyacinths are a pollutant, extracting the plants from bodies of water will have the added benefit of cleaning up the water. The initiative is designed to provide employment opportunities for women who could earn Rs 4,000-5,000 per month from the work once full-scale production begins.