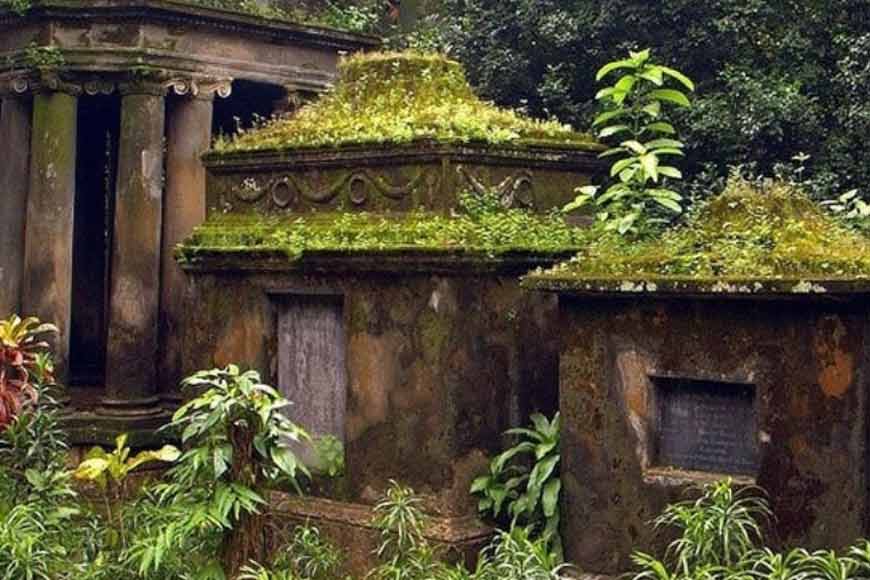 Balmy winter mornings in Kolkata are not just about the smog enveloping the city's lungs around Maidan, but also about exciting walking tours, considering the mild cool winters that set in around Kolkata. And then the fiery Christmas laced with the nostalgia of a British hangover arrive. A time to walk past a city that has tales hidden behind every brick and mortar. One such TTW walk at the South Park Street cemetery, brought us face to face with none other than William Shakespeare. Better to say with the name 'Shakespear,' spelt differently, but a bit of digging meant they came from the same line. Was then any member of the great Bard linked to Calcutta?
The tomb that caught our attention was that of John Talbot Shakespear – spelling is different, but what's in a name? Just like William Shakespeare proposed once upon a time. True to that, the tomb does have a connection with a pedigree dating back to William Shakespeare as well as related to famous novelist William Makepeace Thackrey who was born in Calcutta.
As per Shakespeareana Genealogica of 1869, Lieutenant Colonel John Davenport Shakespear, a nephew of John Talbot Shakespear provided a proof in terms of being in possession of "the drawing on a parchment of a coat of arms, pronounced by an eminent herald…more than 200 years old, which is precisely the same…as the coat of arms granted to the poet's father in 1596." So, it was proved that they belonged to the same family. John Talbot Shakespear came from Stepney's Shakespears, through William Shakespeare's brother named Gilbert Shakespeare. Gilbert's name is found on a bill of complaint in 1609 where he signs as 'Gilbert Shakespear,' witness on 5 March 1610 to a lease of property in Bridge Street in Stratford.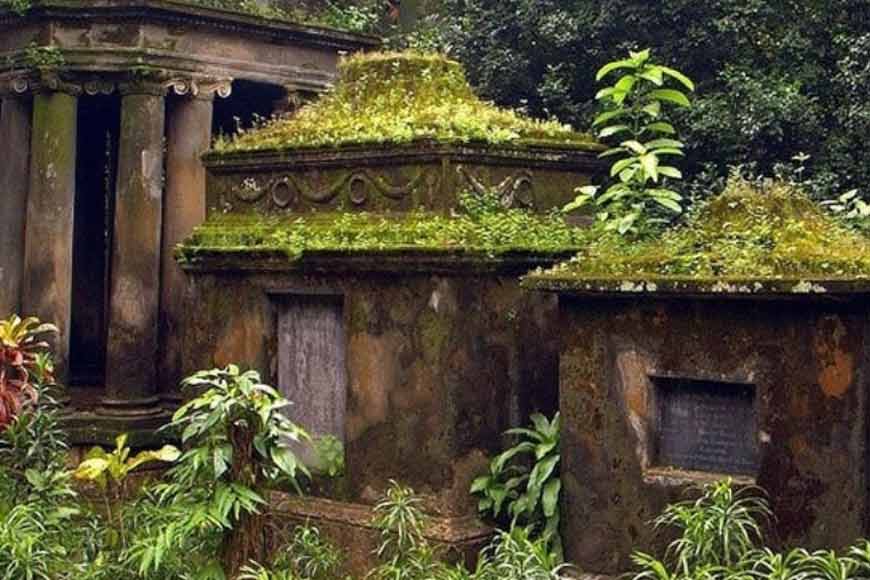 In fact, there are two Shakespear tombs in South Park Street cemetery. One is of John Talbot Shakespear's, who was born to John and Mary Shakespear in England in 1783. He then joined East India Company and arrived in Calcutta during the early 1800s. As per historical records, in 1803, he married Emily Amelia Thackeray, the eldest daughter of William Makepeace Thackeray senior. Thackeray's sixth son, Rev Francis Thackeray, married John Talbot Shakespear's sister, Marianne Shakespear.

Earlier, Richmond Thackeray, another son, came to Calcutta and became secretary to the Board of Revenue. He married Anne Becher. Anne gave birth to her only son, the novelist, William Makepeace Thackeray in 1811 at the Thackeray House in Alipore. After her husband died, he was cremated at North Park Street cemetery, which later became the Assembly of God Church School.
Thackeray's father's first name, Richmond, inspired the name of the youngest son of John Talbot and Emily Shakespeare, Sir Richmond Campbell Shakespeare. He rose in the British army to an agent to the Governor General of Central India, and a Companion of the Bath, by 1860. Another of John Talbot Shakespear's sons was named William Makepeace Shakespear. He died in Lucknow in 1835, where he was buried.
John Talbot Shakespear had a thriving career and was appointed by Richmond Makepeace Thackeray as the assistant to the collector of Birbhum. He died at sea, in 1825 and his tombstone can still be seen at South Park Street Cemetery. His wife and his epitaph lie side by side as the Shakespears in Calcutta, who hailed from the bard's own family.
And here is another bit of news. William Makepeace Thackeray, grandfather of the more popular Victorian writer of the same name, came to India, as a collector in Sylhet. He amassed a loot by trading lime and elephants, to Chowringhee in Calcutta and Leadenhall Street in London, literally a route covering 7,500 miles — from Esplanade to the Strand. Thackeray retired in 1776. He was so rich that the next three generations of his family would not have to work. He even managed to sue the Company and receive £3,700 — about £.7 million today — over the death of his elephants. Not only is Calcutta the birthplace of author William Makepeace Thackeray, but it still keeps alive a line of the Shakespeare family.