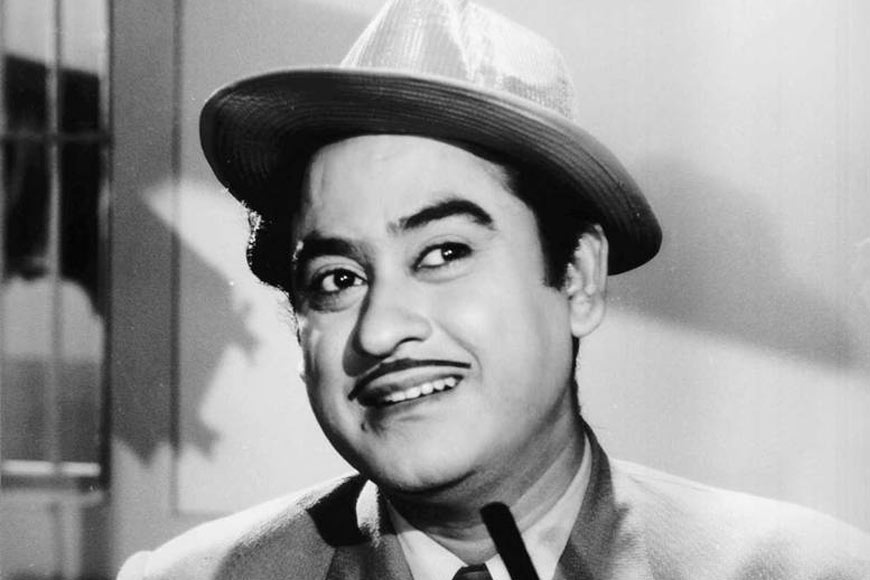 His voice had a touch of boundless energy, youthful euphoria and a depth of pathos, that none in the centuries to come will probably ever have. And that too without formal grooming in music. Kishore Kumar arrived on the stage of Bollywood at an age when people usually retire or cross the peak. As fans are celebrating Kishore Kumar's birth anniversary today, Gopa Bhattacharjee spoke to Sromona Chakraborty, daughter of Ruma Guha Thakurta and Arup Guha Thakurta, whom Kishore Kumar loved like his own daughter and she always called him 'Bapi.' Sromona was not the stepdaughter of Kishore Kumar, rather they shared a deep father-daughter bond. Maybe she was the daughter who Kishore Kumar loved to call his 'own.'
"I was around three and a half years old when I regularly dropped in at Bombay and stayed with 'Bapi' the whole day as Ma had her own work assignments to complete. Why I call Kishore Kumar, 'Bapi,' I still don't know, because he was not my biological dad. But I still remember every moment spent with him was a bliss indeed – like spending with your own dad," Sromona says heartily.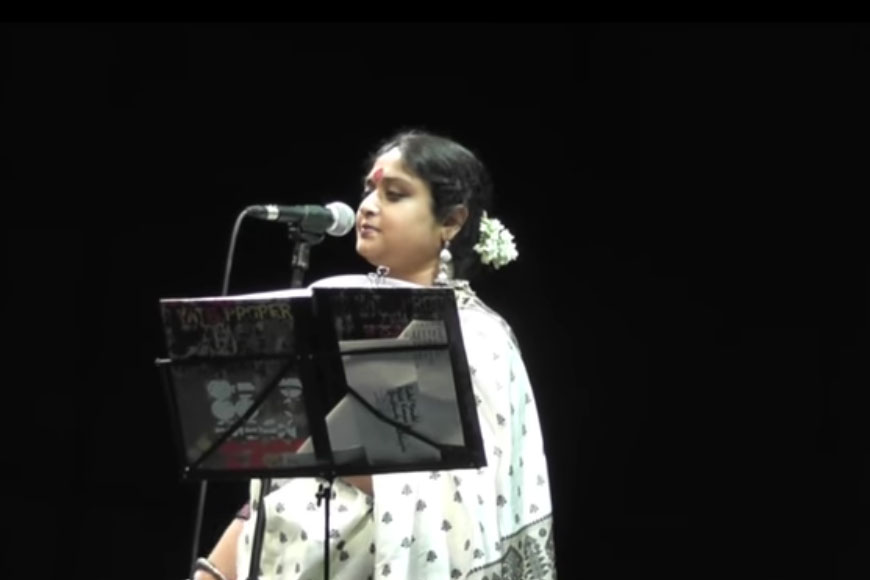 Sromona Chakraborty
Sromona and her family always shared a wonderful relationship with Kishore Kumar even though he was divorced from his first wife and Sromona's mother, Ruma. "Such relationships are very rare these days. 'Bapi' even had a great bonding with my own father and we regularly visited his house," added Sromona. She herself loves singing and did the playback for the movie Jatiswar.
To Kishore Kumar, Sromona was his 'Mamoni.' "He called me 'Mamoni' and I learnt a lot from him. He taught me several nuances of playback singing, from voice throw to how to take deep breaths in the middle of songs. Bapi was very particular about pronunciations." As Sromona grew up and visited Kishore Kumar often in Bombay, he entertained her with legendary English movies from fairy tales to Dr. Zhivago that exposed her to world cinema and expanded her mental horizon. "I really respect Kishore Kumar, my 'Bapi' for playing such an important role in my upbringing," says Sromona with a lot of reverence in her voice. "Bapi was a very private person. His approach to the outer world was a complete façade. He had a depth of intellect that none could fathom, he was kind with a childlike innocence."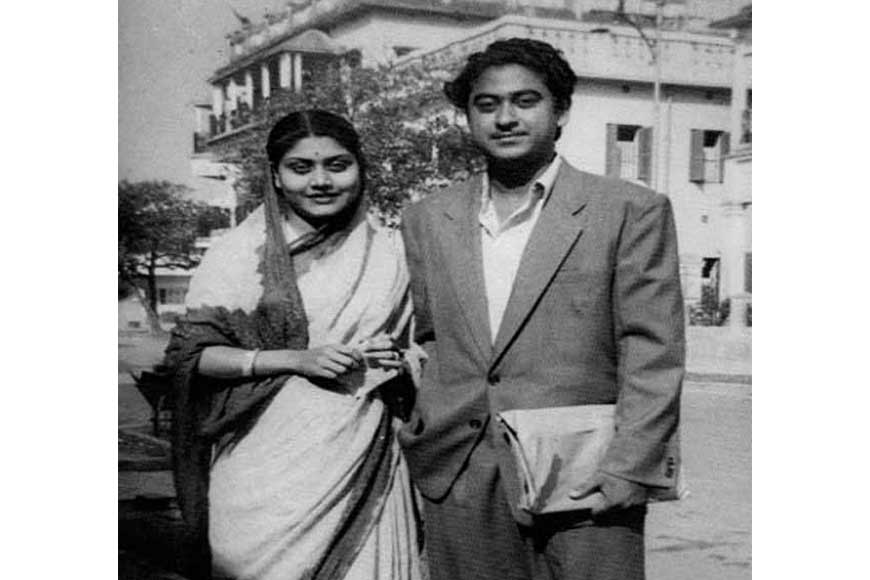 Kishore Kumar and Ruma Guha Thakurta
Kishore Kumar was in real life a powerhouse of talent, something that one probably sees on stage in the Western World. He mesmerized everyone with his wonderful acting and reflected different emotions through his songs. Not just a wonderful singer, Kishore Kumar was also a fabulous actor, composer and director.

"The only regret I have is he left us too early. I was only eighteen years old then and the friendly bonding between a father and a daughter had just begun. I lost him too soon. After he was gone all the more, I realized what a stalwart he was. His voice was such that it would strike a chord with music lovers every time they heard him sing. Even though we lost him in 1987, he is and will always be remembered as the irreplaceable gem of the Indian cinema. An icon for all current Bollywood artists."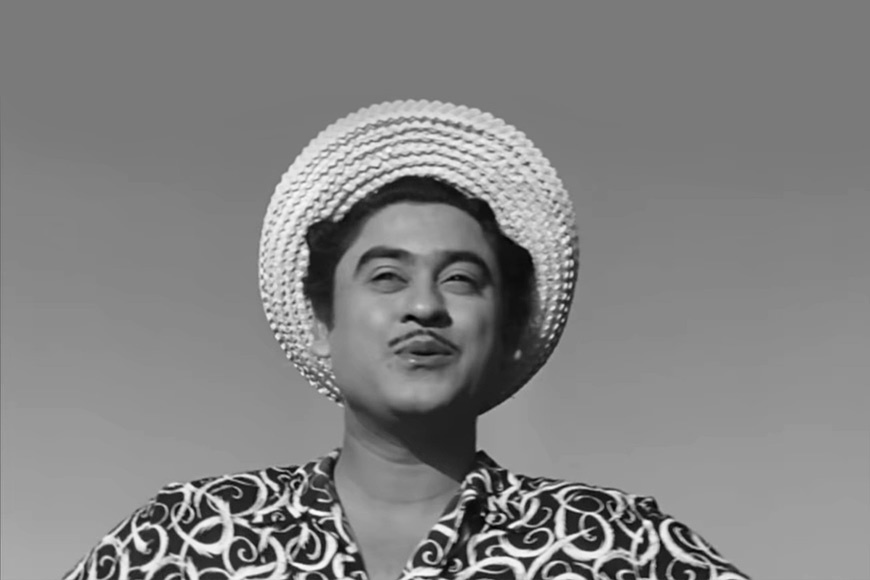 For Sromona it will always be 'Bapi' and not Kishore Kumar. "How I miss him singing songs like 'Bhamre ki gunjan' or 'Aa chal ke tujhe' while he lullabied me to sleep, bought me gifts from Disney Land, wore ghost masks to scare me and reel with me in laughter." Her voice partly gets choked. Like Sromona, we all miss the legend for sure even in the middle of playing his timeless songs today.