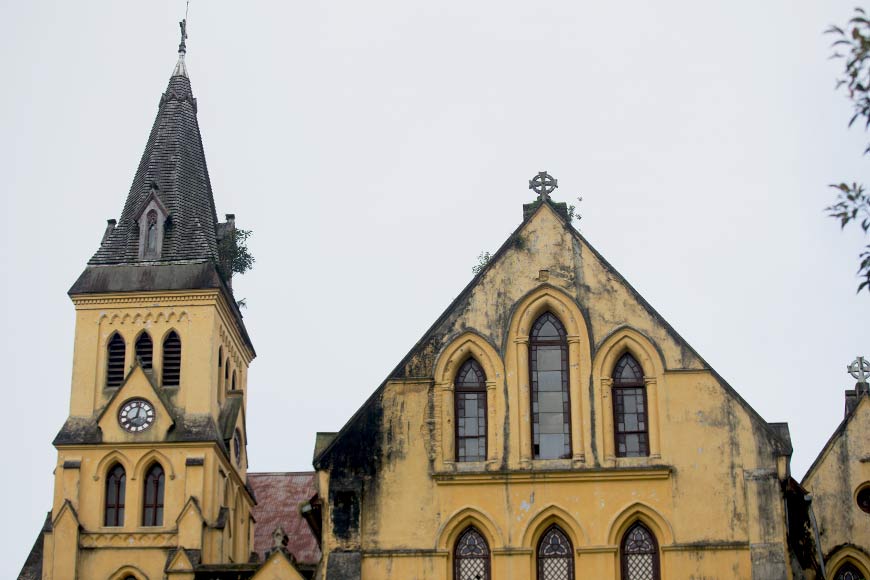 Not many people can claim an entire town as part of their legacy, but Lt. Gen. George W. Aylmer Lloyd is an exception. This is the man credited with having 'found', or let us say 'discovered', the town of Darjeeling, Bengal's queen of the hills, in the 19th century. Having arrived in Ghoom near Darjeeling in 1828 as part of an East India Company mission to wrest administrative control over the region, Lloyd fell so deeply in love with the area that he never went back home. When he died in 1865 he was, appropriately enough, buried in Darjeeling, where his tombstone, declared a heritage structure by the Archaeological Survey of India, stands to this day.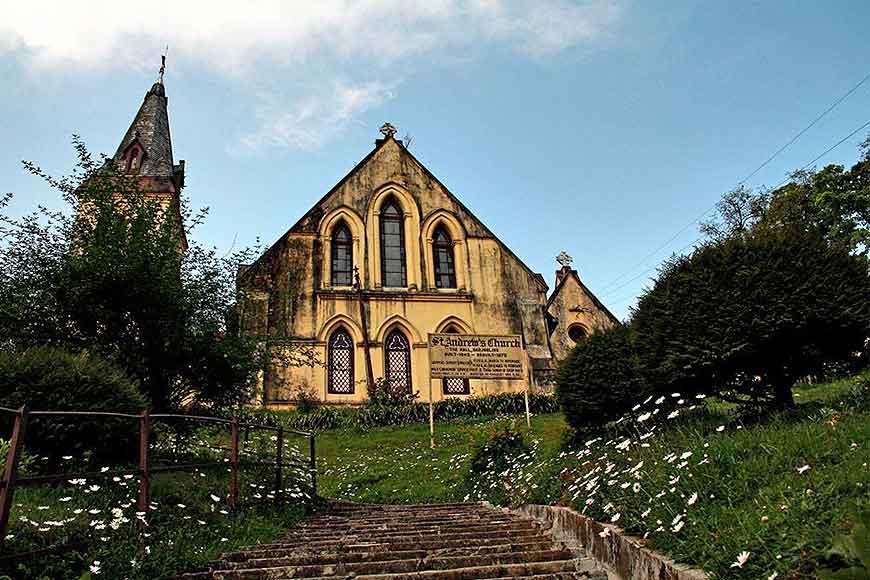 And his is the name displayed most prominently within the beautiful St. Andrews Church, one of the principal attractions that draw your attention as you walk along Darjeeling's celebrated Mall Road. Alongside Lloyd are other names engraved on marble and brass plaques, reminding us of some of the area's oldest residents.
Named after the patron saint of Scotland, the foundation stone of St. Andrews Church was laid in November 1843, though it was substantially rebuilt in 1873 following the extensive damage sustained by a lightning strike in 1867. Among the first members of the congregation at St. Andrews were the Scottish soldiers and tea planters stationed in Darjeeling.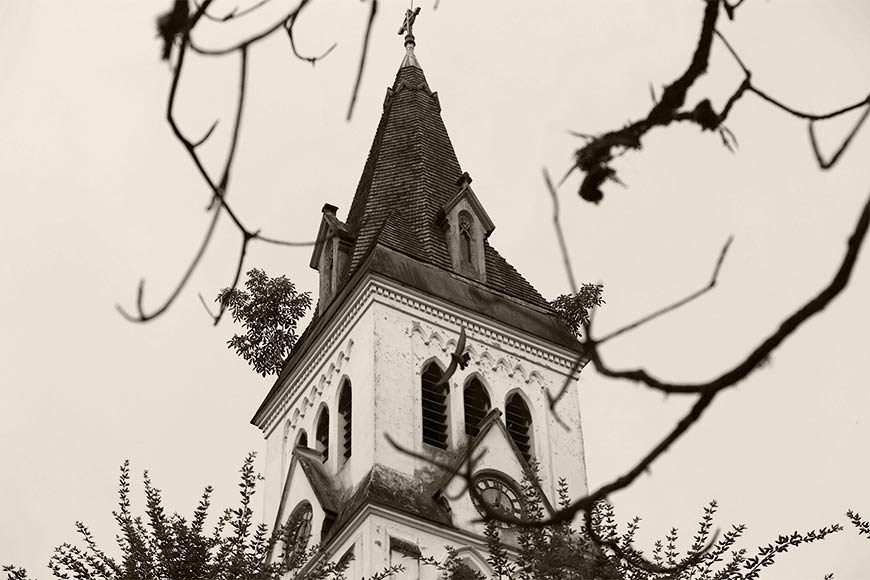 Yet another well-known name on display inside the church is that of Charlotte, Countess Canning, wife of India's last governor general and first viceroy Charles, Earl of Canning. Having arrived in Darjeeling in 1861 to recover from persistent ill health, Charlotte put her prodigious artistic skills to good use, sketching the mountains to her heart's content. Sadly, on her way back, she contracted malaria near Siliguri, and died in Calcutta in November, 1861.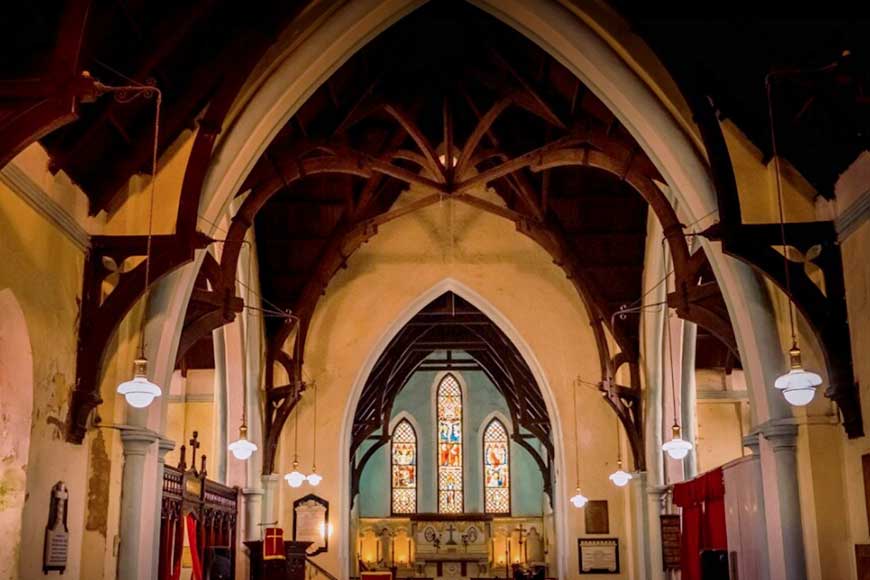 But to return to more cheering thoughts, St. Andrews with its magnificent clock tower is more than just an excellent example of British church architecture. It is also a monument to the development and evolution of Darjeeling itself.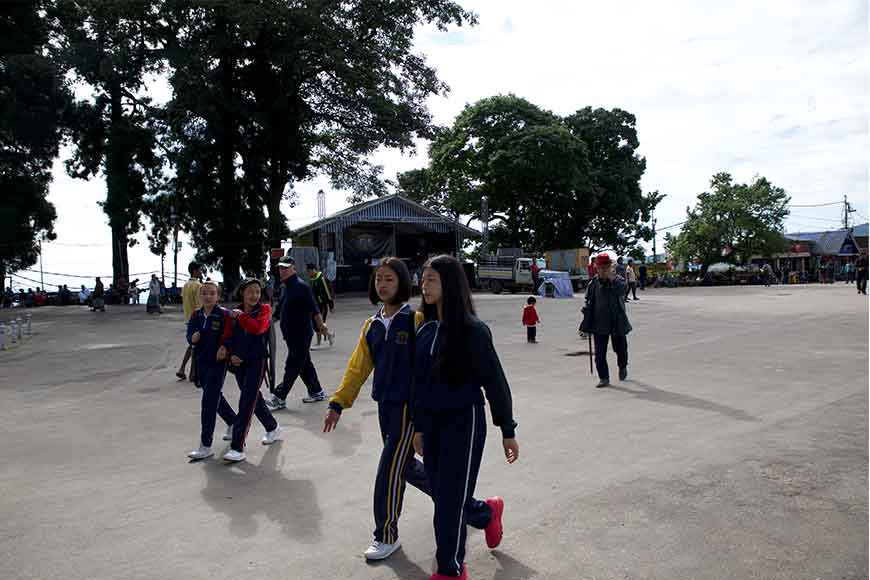 The church held its first holy service in October 1844. Following the devastating lightning strike of 1867, all services were suspended, since the severely damaged steeple had rendered the building unsafe. After an elaborate restoration exercise, regular services recommenced in 1877. The clock tower with its bell was set up in 1883, and its chimes could reportedly be heard all across Darjeeling town.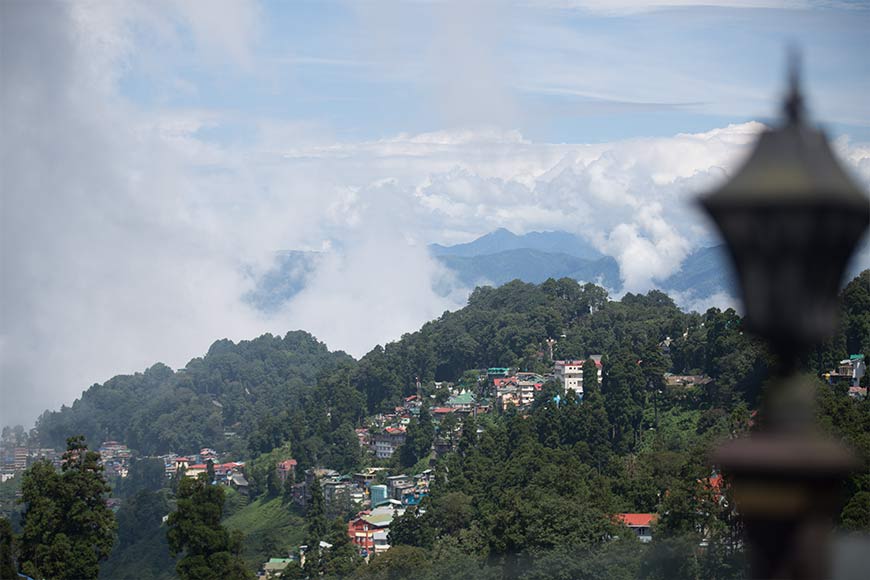 Built to accommodate about 200 people, the interior of St. Andrews remains much as it was nearly 170 years ago. Having withstood multiple earthquakes over the years, the church is perhaps not in picture perfect condition today, but its overall charm remains wholly intact.
How to get there
By air, you can fly from Kolkata to Bagdogra and complete the rest of the journey by road. By train, the easiest way to get to Darjeeling is to alight at New Jalpaiguri and go on by road. Or you could simply drive all the way from Kolkata, covering a distance of 617 km, which would take approximately 20 hours, with adequate stops along the way.
Where to stay
Darjeeling is teeming with hotels catering to all kinds of budgets, simply take your pick. For government accommodation, you need to get in touch with the tourism department.
For details contact
West Bengal Tourism Development Corporation Ltd.
Udayachal Tourist Lodge
DG Block (1st floor), Sec II, Salt Lake,Kolkata700091
Phone: 033 2358 5189
Email: visitwestbengal@yahoo.co.in, mdwbtdc@gmail.com, dgmrwbtdc@gmail.com
Department of Tourism,
Government of West Bengal
New Secretariat Building
1, K. S. Roy Road, 3rd Floor,Kolkata 700001
Pr. Secy- 033-2214-4427
Direct - 033-2210-0098
E-Mail:wbtourismpublicity@gmail.com
Story Tag:
North Bengal, Department of Tourism