Stanford University calls Anjali Burman of Raniganj, the student who created EmaChat - GetBengal story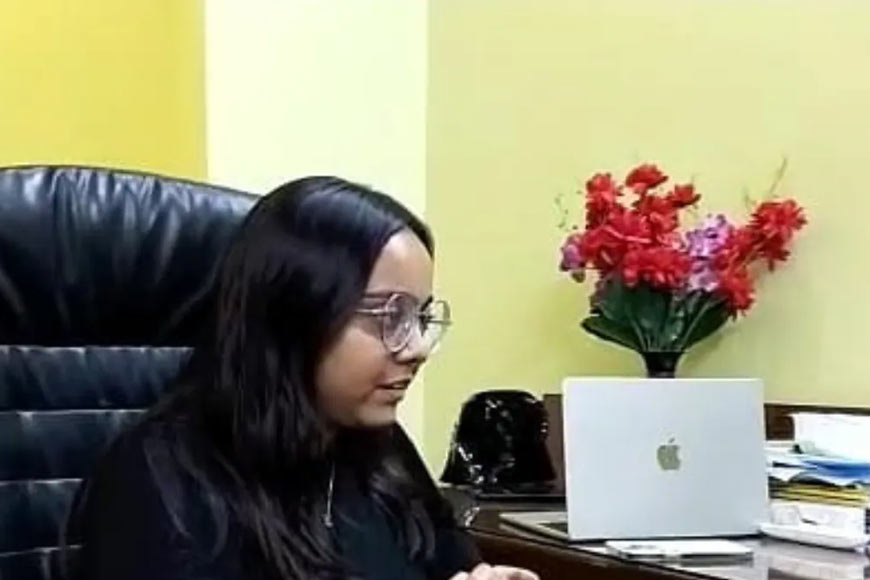 Anjali Burman, co-founder of EmaChat
Are you familiar with EmaChat? EmaChat is a virtual room for romantic couples. It's personal, secure and privacy-focused. This is a private messenger that provides an intimate virtual space to strengthen the bond between two special individuals. This app makes your time count and enhances communication in ways you've never been able to do before! It's end-to-end encrypted and It's stored in the RAM so whenever you close the app, the data gets erased. It has a feature known as MVC (Muted Video Chat) and it's the best app when you want to have a conversation with your special one, as it has a background music feature and it feels like you both are in a different parallel universe. Sounds incredible, right? But hold your breath, there's more to come
This unique app has been created by young Anjali Burman, an unassuming but brilliant girl from Raniganj, an industrial town close to Asansol under the West Burdwan district. Following her creation, she has been handpicked by the prestigious Stanford University, California to pursue the three-year Executive Education programme on-campus in California. She is the first Indian student/ entrepreneur among eight students selected from across the globe that has bagged this honour. Stanford University stands third in the list of best universities in the world.
Anjali's EmaChat has opened up new vistas in the sphere of communication and can be immensely useful for users of developed countries of the world including Australia, Germany and Brazil. Realizing the potential of her app, Stanford University authorities have given her the opportunity to study and further research and upgrade her app for the next three years. Her full course will cost around Rs 3 crore and the entire expenses will be borne by the university.
Anjali is a brilliant student who did her entire schooling at Gandhi Memorial Girls High School, a Bengali medium government school in Raniganj. She joined the science stream for her higher secondary, but when she was in Class XI, she was detected with a complicated bone-related disease that left her indisposed. She was forced to stay at home and continue her studies to complete the board syllabus and take the test. Meanwhile, she started reading biographies of celebrity entrepreneurs voraciously. She was immensely inspired by Indian entrepreneur Ritesh Agarwal (a millionaire at the age of 25, who is the founder and CEO of OYO Hotel Group) and Mark Zuckerberg and thus creating an app became her mission in life. She dreamt of becoming an inventor/entrepreneur, but who would have ever imagined that she would be able to fulfill her dream at the age of 19?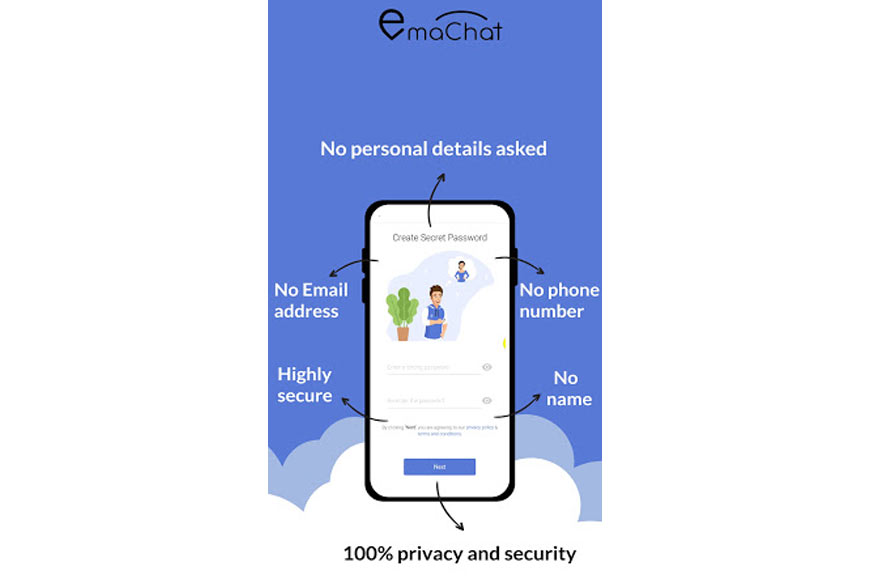 Anjali had identified her future course of action but did not know where to begin and how to go about it. At this juncture, her mathematics teacher Vasudev Goswami encouraged her and coaxed her to delve deep into her subject of interest and read and research extensively. In 2018, she cleared her Higher Secondary examination with flying colours and moved to Bengaluru to pursue higher studies. At Bengaluru, she focused her attention on developing a new app with unique features. She devoted one full year to get into the very crux of the matter. Meanwhile, she roped in a small group of enthusiastic scholars and researchers to help her with her project. Finally, in 2021, Anjali created quite a stir with her newly-developed app that she named EmaChat. She called up top-notch techies based in different developed countries of the world from her base and demonstrated the features of her app and how it was several steps ahead of the existing apps and could bring about a major change in the world of messaging. The specially designed messaging application provides a quiet, personal space for teenagers and even elderly people. EmaChat is mainly made with couples in mind where only one-to-one chat is possible. Video calling and chatting are possible on a single screen. Also, there is a special focus on privacy.

Experts who have reviewed the technicalities of EmaChat, insist the best thing about it is its safety and security. It's an acronym of advanced 256bit encryption with a modern 16Cipher, Secret 256bit unique key which basically increases the security of this app. The user's messages and photos are highly secured so only the user or the person he/she is connected with, can read or view them. Therefore, hacking possibilities tend to be null.
EmaChat respects the user's privacy, unlike many other messaging apps. Even in a room, walls are said to have ears. So in a way, EmaChat is more secure than one's own room. More than 10k people are already using the app and the number is on the rise daily and most of them are singing paeans about the new app. EmaChat is a fast and secure platform when compared to others and users are going gaga over its audio and video quality. It doesn't ask for any personal information like email ID or phone number. You just need to share a chat ID with the person you'll talk to. And also, after you save your partner in EmaChat, you can directly send the chat link and he/she will be notified through notifications.
For Anjali Burman, this is just the stepping stone to greater fame and glory that awaits this young inventor/entrepreneur. She has already offered a lucrative pay packet and hired 30 employees to develop and upgrade the app. Meanwhile, she is waiting for her visa and then she will be off to California on June 27 to unfurl a new phase of her life.