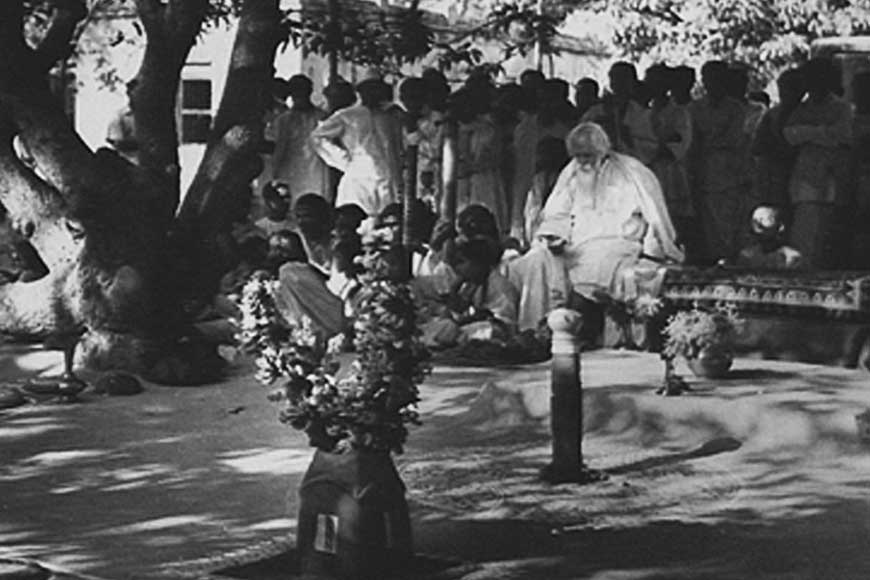 Gurudev always wished to make everyone conscious of the vital importance of trees by introducing Nature festivals like Brikkharopon, which is still celebrated on 22 Sravan, the day of Tagore's passing. Everyone sings:
Moribijoyer ketan udao shunne, hey probol praan
(Let the victory flag symbolizing the conquering of arid desert land flutter in the open sky, ushering in indomitable life)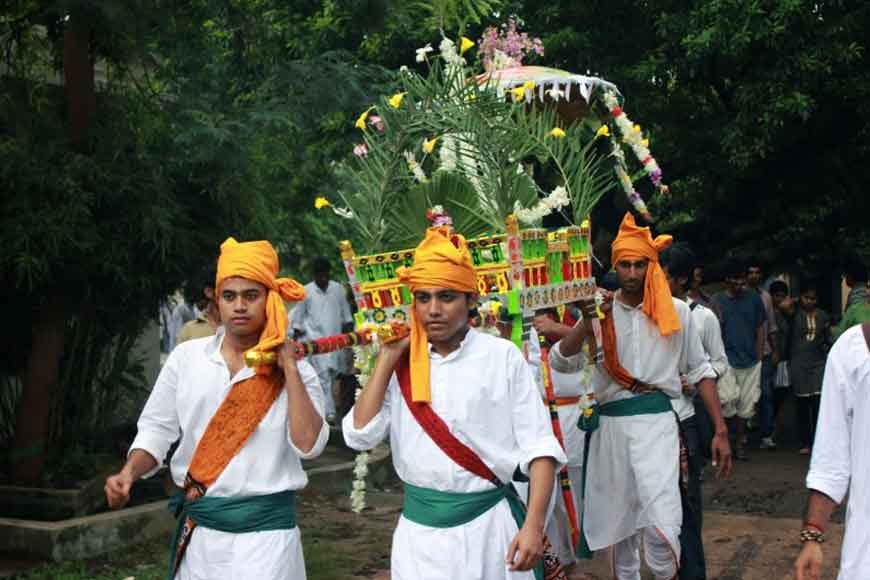 The next in line is the complementary Utsav of Halakarshan --- the ploughing of the land. Fruits alone could not suffice, there was need for agricultural produces through farming, hence was the neccity of ploughing. The chosen site for this event by Tagore and his illustrious son Rathindranath Tagore was naturally Sriniketan, the soil of which was selected for locating the institutes of Agricultural science and Rural Extension Centre. The Halakarshan concept is epitomized in the song: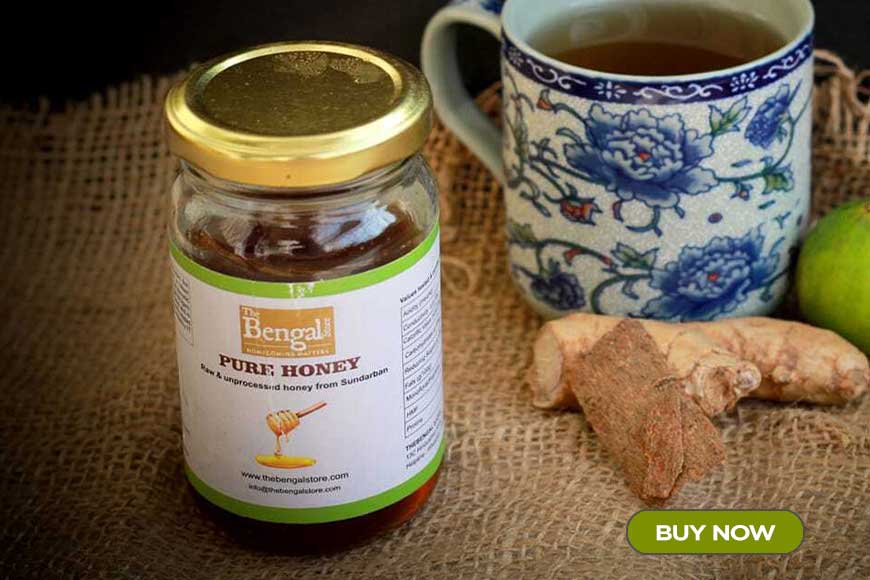 Amra chaash kori anandey, shob kaaj e haath lagai mora shob kaaje
(We plough our land in happiness, we must lend our helping hand in all kinds of labour)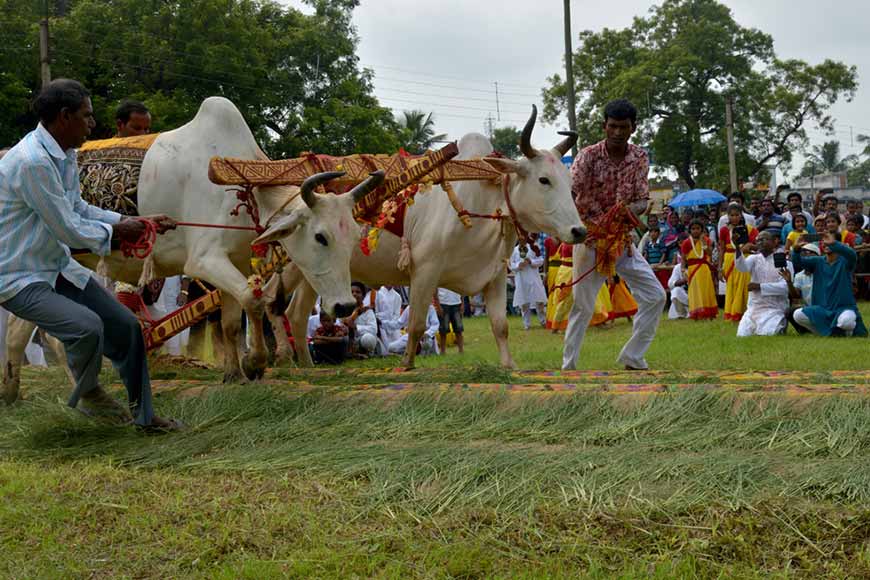 Briksharopon and Halakarshan festivals have assumed enormous contemporary significance because of denuding of forests and consequent degradation of the environment, rampantly visible today.
The Man-Nature interface is further exemplified by another remarkable festival also celebrated in Sriniketan namely Shilpotsav. The latter is an event that reminds us of the important contributions of our village artisans in designing metal tools that eventually feed into factory machines. Man derives resources by mining ores, which are then converted into rust-free steel by inserting, in limited amounts, Nitrogen or Oxygen into iron.
Kotheen loha kotheen ghum e chhilo ocheton, o tar ghum bhangayuni re
(The rigid iron ore remained a sleepy, lifeless lump, let us awaken it to application)

(Inspired by A Random Walk in Santiniketan Ashram by Sushanta Dattagupta and other related publications on Santiniketan)

Story Tag:
Rabindranath Tagore, Nature