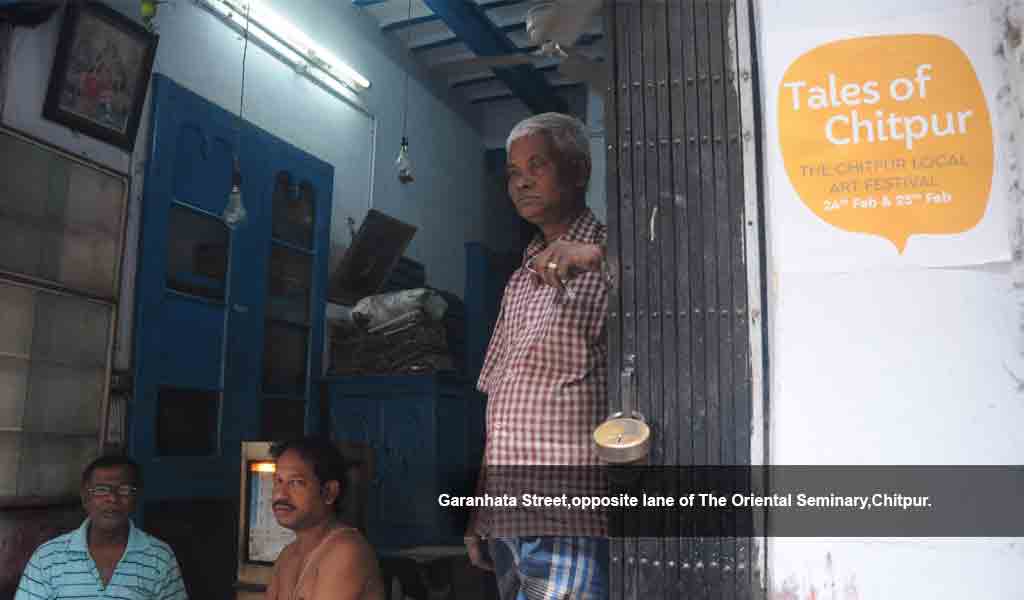 Tales of Chitpur was the second edition of The Chitpur Local Art Festival. An interactive walk started from The Oriental Seminary School courtyard on 24th February at 1 pm to rediscover Chitpur Heritage Corridor of Kolkata. A design of Chitpur Road as a heritage corridor emerged, as envisioned by local craftsmen in collaboration with conservation architect Kamalika Bose and a team of young architects.
Garanhata Street, Diamond Library, Chaitanya Library all were visited as part of the project. In search of old times and real past, the brilliant heritage walk was a blend of hidden flavour of presence and absence.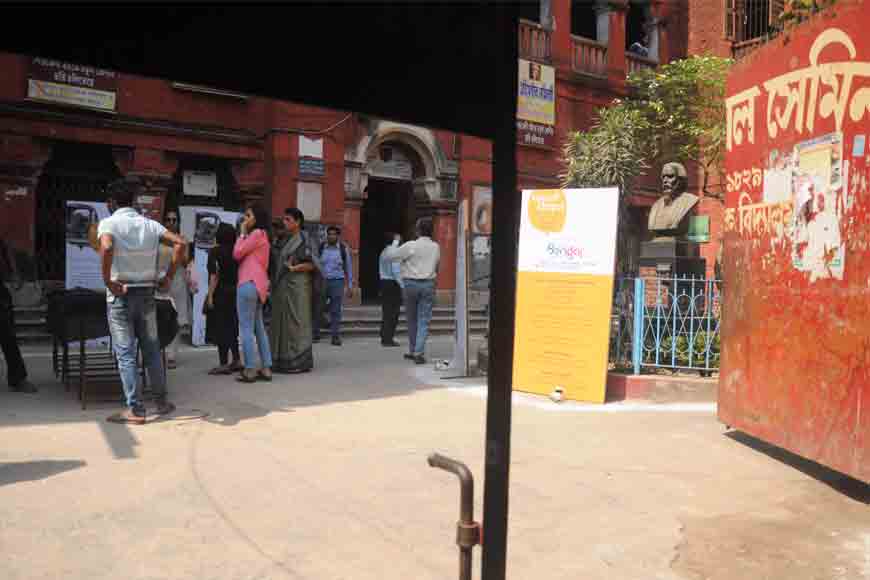 The Oriental Seminary, Rabindra Sarani, Chitpur.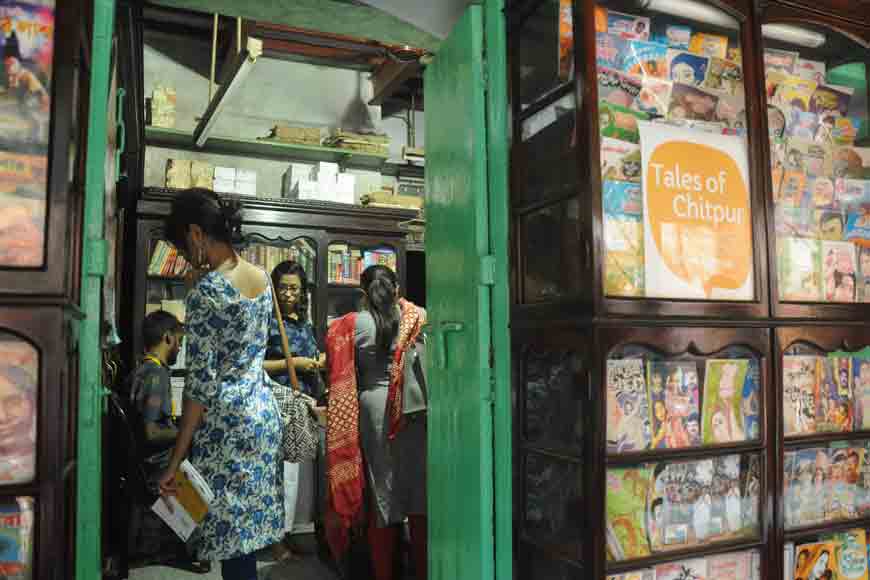 Diamond Library, Rabindra Sarani, Chitpur.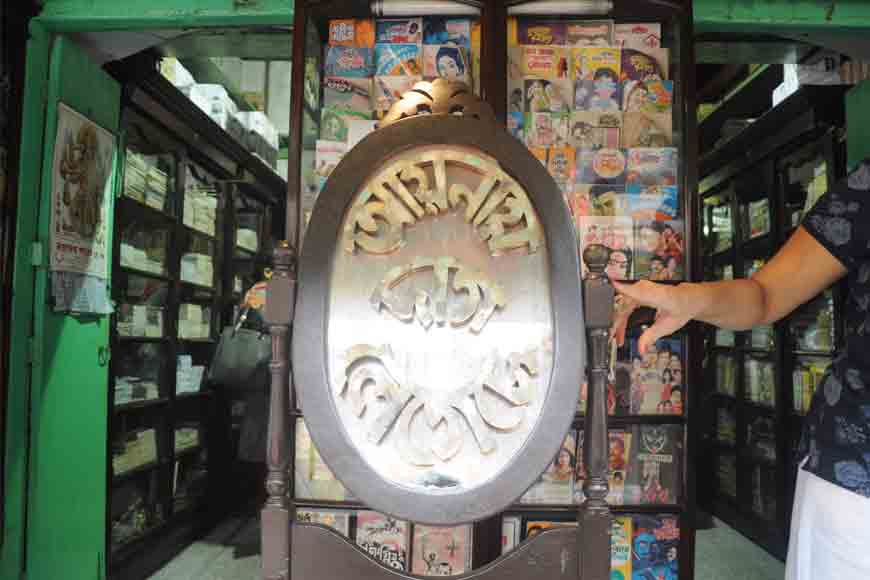 Diamond Library, Rabindra Sarani, Chitpur.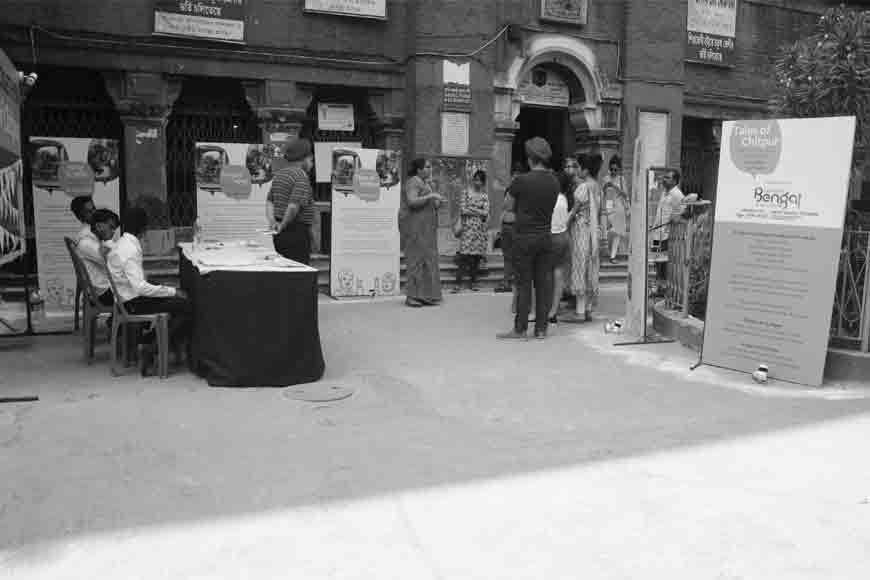 Chitpur heritage walk is starting from Oriental Seminary courtyard.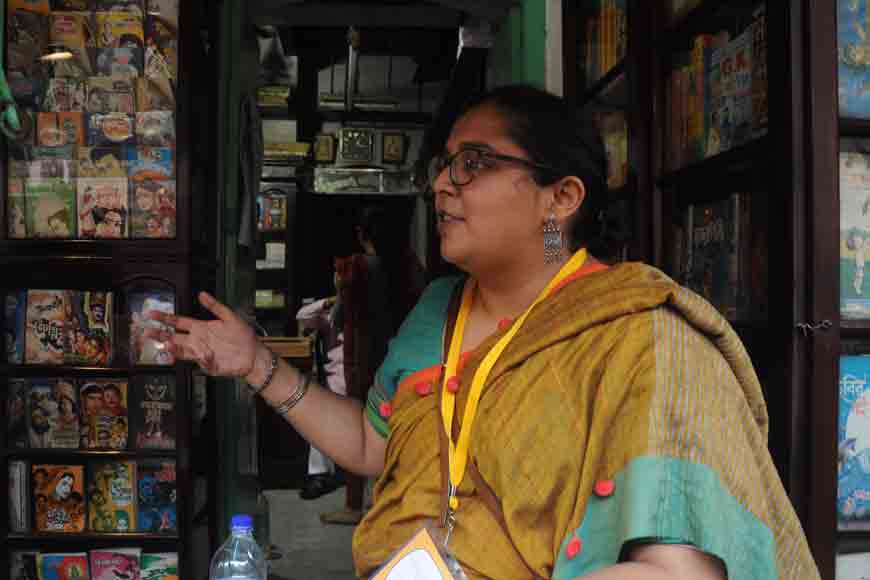 Guide Sumona at Diamond Library to describe the iconic days of Jatra and the published jatra cards, folders, brocheures from Diamond Library etc.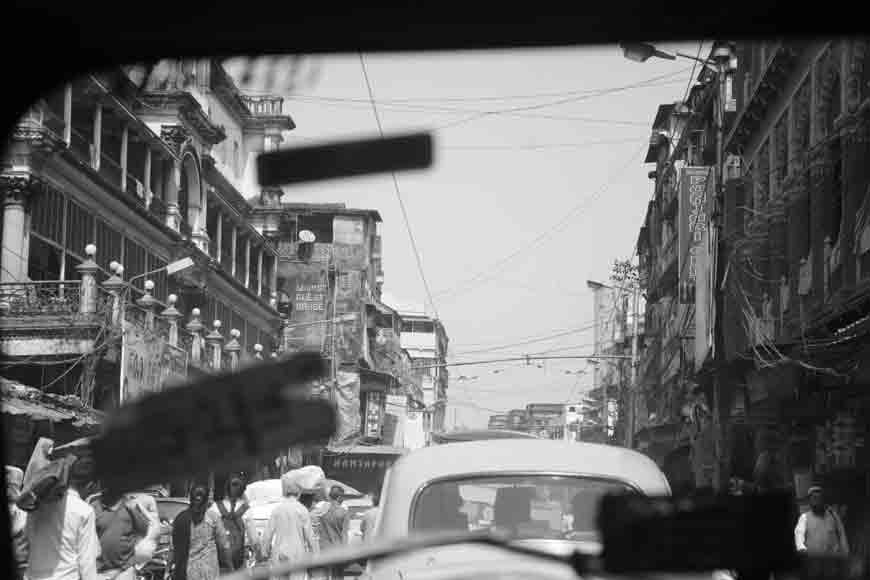 Lower Chitpur Road/Rabindra Sarani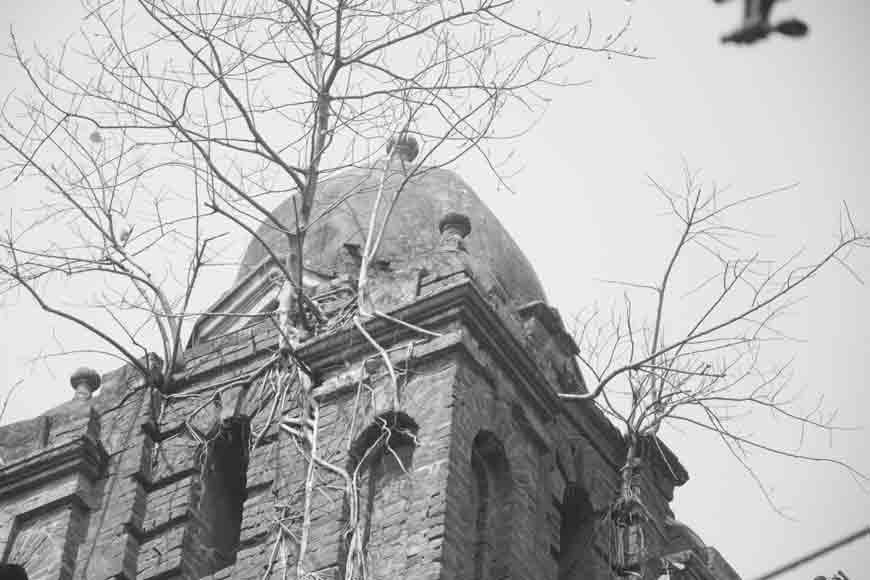 Upper Chitpur Road.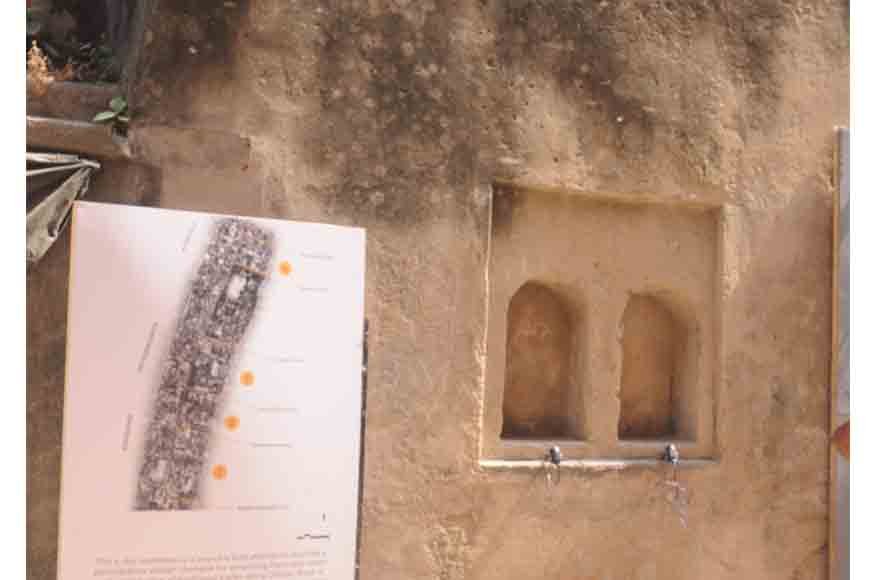 Chitpur Local Art location map flex at Oriental Seminary courtyard.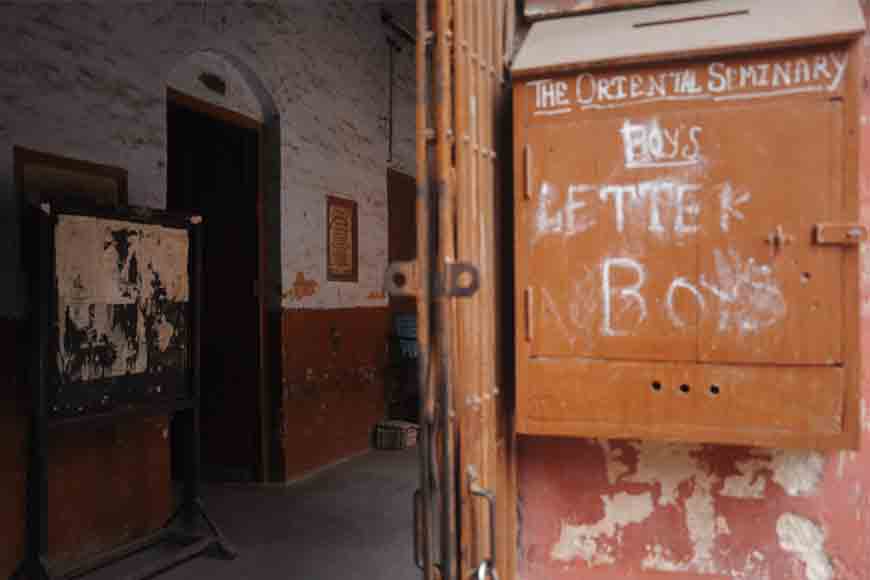 Letter Box, The Oriental Seminary.Rabindranath Tagore's first institution.