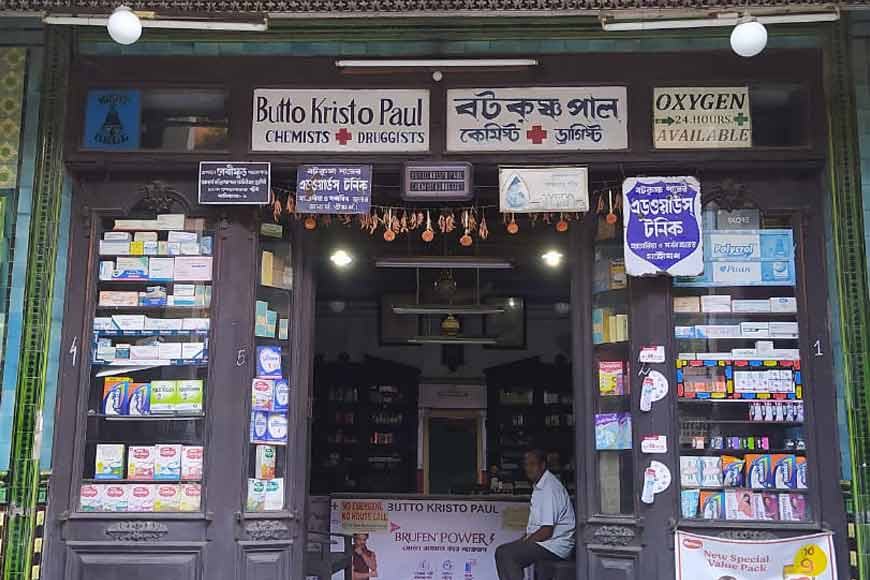 Butto Kristo Paul Chemist Shop, North Kolkata
As I walked from the Sovabazar Metro Station for around 15 minutes, the red and white imposing building that I had seen before many times on my trips to North Kolkata stood before me. 92B Sovabazar Street is an iconic address, and who will say that such a palatial building with ornate architecture houses a 160 plus year old chemist shop with a deep connection to India's freedom struggle?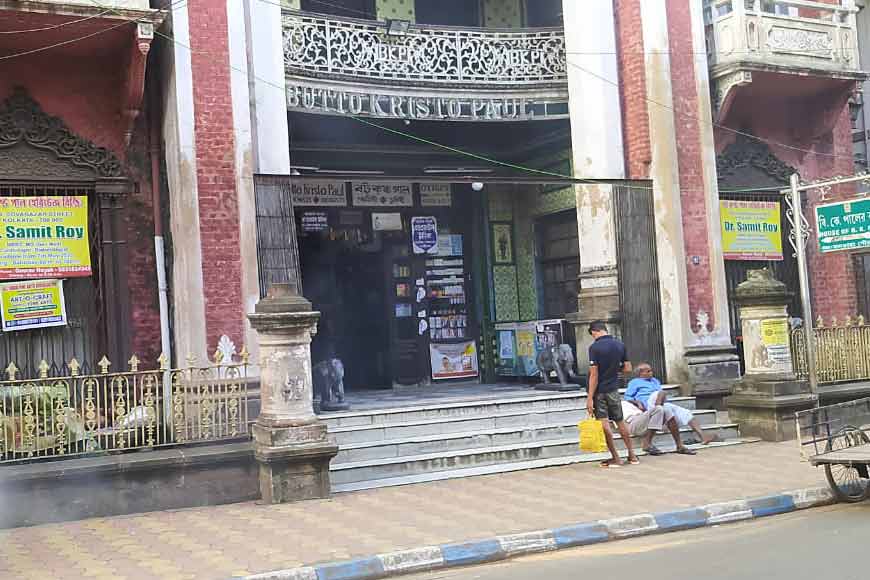 I was here to interview the present heir to one of the legendary men who fought for India's independence from the background. I was at Butto Kristo Paul chemist shop. But what a shocking news I received once I entered the shop to interview the present owner! The elderly gentleman who was often seen playing with his pet dog at the shop, or even doing Aarti in the evening, and who was very cordial with whoever asked him about the legendary shop was no more. Just a few days before I visited the shop, he passed away.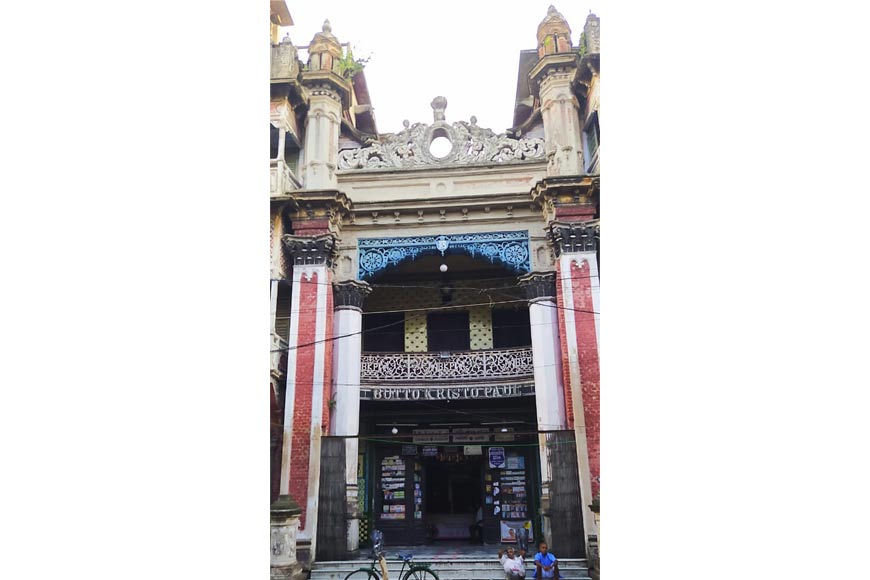 He always called himself the custodian of the family business and tradition started by his forefathers. The employees of the shop gave me the sad news and conveyed that his daughter will probably take up the reins of the business. Heartbroken, I decided to click pictures of the store and get some historical data from the employees who obliged kindly. The entrance to this house still speaks of its past grandeur, with two elephants guarding the gates. Inside are European styled female figurines, holding vine leaves. A statue of Hercules stands with a globe on his shoulder. During British rule, this house was not just a chemist shop but a hideout for the revolutionaries with BK Paul helping them get chemicals and other raw materials to make bombs.
The British police were ruthless and hunted down revolutionaries even in the middle of the night in disguise. B.K. Paul, the founder of the shop was a sympathizer of these revolutionaries. Batakrishna Paul was probably the only supplier of imported medicines in those days and was popular among British officials. They contacted him whenever they fell ill for a steady supply of such medicines. He took advantage of this trust and helped the revolutionaries in his backyard.

Paul was born in Shibpur, Howrah and lost his parents at an early age. He was brought up at his maternal uncle's house and at the age of 12, started working at his uncle's grocery store. He had entrepreneurship skills and later left his uncle's store and with the help of Madhav Chandra Daw started a jute business and a grocery store, and stocked imported medicines. In no time B.K. Paul & Company became one of the largest drugstores of Bengal manufacturing medicines as per Paul's own formulae, including anti-malarial drugs. The drugs manufactured at his shop were so popular that people from Pakistan, Burma, Sri Lanka came to buy them. Even the Prince of Wales gave orders and in his honour Paul named a medicine 'Edward Tonic.'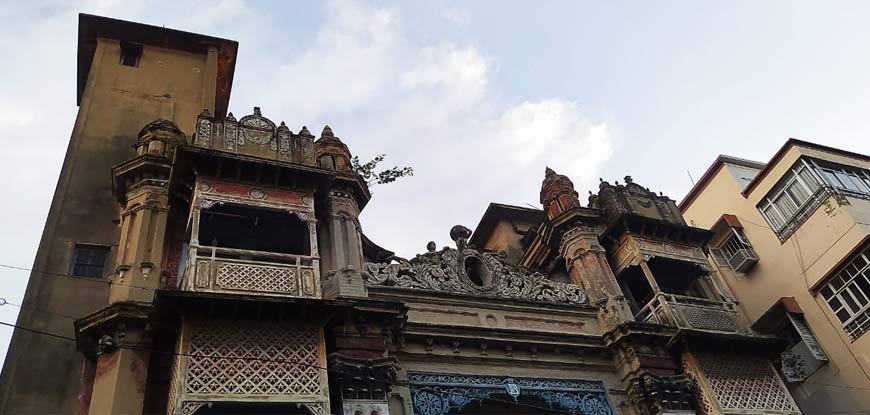 Another person who also contributed to the growth of Butto Kristo Paul was Mr. Harishankar Paul, his son who also was the Mayor. Malaria was a huge problem in those days and the Calcutta Municipality spent lakhs of rupees to fight malaria, presumably with the aid of Edward's Tonic. Paul used the facade of his medicine store and charitable dispensaries for supplying arms and chemicals to revolutionaries. The consignments went through the back door. Chemicals such as sulphuric acid, nitric acid, chlorate, used to make bombs, reached freedom fighters.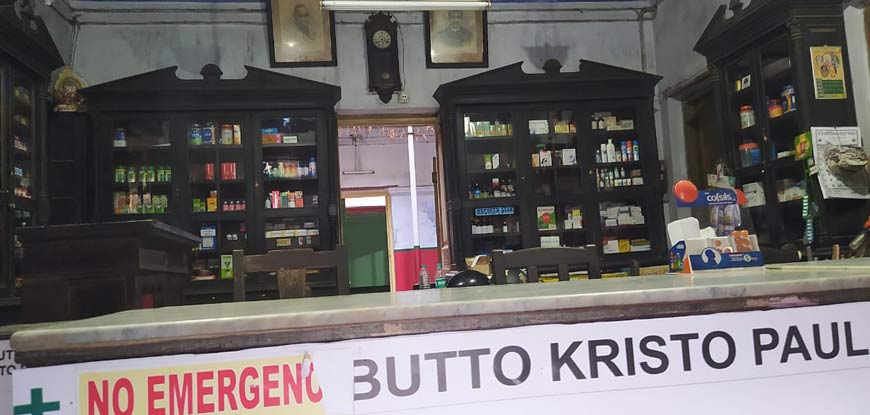 Butto Krishna Paul, or BKP as he was known, was a visionary and had foreseen the possibility of the family business breaking up. So he structured his will that said the family house can never be sold. Many members of the family still live in the ancestral home though not all of them take an active part in the business. But they remain close and celebrate family pujas, weddings, and birthdays together. And of course keep the legendary chemist shop still alive!
First published on 20-09-2022